My Daily Bread Crumbs 11 May 2022
---
May 11th 2022 - Holidays and Observances
(click on the day for details)
Observances
Fun Observances ( 3 )
National School Nurse Day
The Wednesday between May 6 and May 12 of each year is National School Nurse Day, a day to celebrate and thank all school nurses that take care of children when they are at school.

The unofficial holiday was created in 1972 by the National Association of School Nurses, based in the United States. The day aims to recognize school nurses and acknowledge their role in the educational setting.
Ensure Well-Being of Children
School nurses are nursing practitioners usually affiliated with a school or an educational institution. School nurses are one of the first lines of medical professionals to ensure the health and mental well-being of school going children and young adults. They are also responsible for monitoring that children in schools are achieving their developmental milestones as well as ensuring that their lives outside the school are safe and healthy.
National Nurse Week
National School Nurse Day, also known as School Nurse Day, is celebrated during National Nurse Week, which runs annually from May 6 to May 12. May 6 is celebrated as National Nurses Day, while May 12, the birthday of Florence Nightingale is celebrated worldwide as International Nurses Day.
How to Celebrate?
Thank your school nurse for taking care of you.
Learn more about what school nurses do.
If you have school-going children, help your children make thank you gifts or write thank you notes to their school nurse.
Did You Know…
...that Florence Nightingale is thought to be responsible for creating the foundation for modern day nursing? Known as The Lady With the Lamp, she opened the Florence Nightingale School of Nursing and Midwifery in 1860, which was the world's first secular nursing school and remains one of the world's oldest schools to be still operational.
~~~~~~~
Twilight Zone Day
May 11 is Twilight Zone Day, an unofficial holiday that honors and celebrates the Twilight Zone, an iconic and thrilling television show.
Nothing Is as It Seems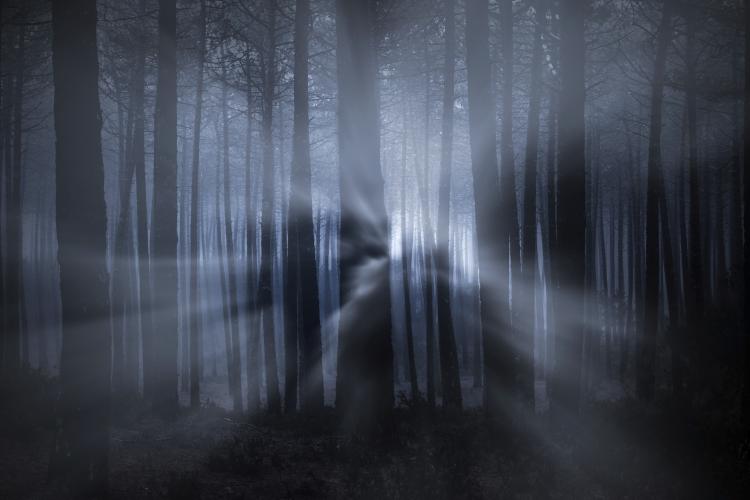 Twilight Zone was created by Rod Serling, who was also the show's host and narrator. The show is a collection of unrelated stories where nothing is as it seems and the end is usually always bizarre and unexpected. The stories on the show combined the features of science fiction, psychological thrillers, drama, horror, and fantasy and were based in the twilight zone.
The Fifth Dimension
The twilight zone according to the narrator at the beginning of each episode of the show is a "...fifth dimension, beyond that which is known to man. It is a dimension as vast as space and as timeless as infinity. It is the middle ground between light and shadow, between science and superstition, and it lies between the pit of man's fears and the summit of his knowledge..."
Most Watched TV Show
The show made its debut in the United States in October 1959, to immediate critical acclaim, though it took a few years for it to gain popular success. Today, the Twilight Zone is considered to be one of the best and one of the most watched TV shows of all times.
No one knows who created this holiday or why they chose May 11 to honor this creepy, but fun holiday.
How to Celebrate?
Do a Twilight Zone marathon. It is also Eat What You Want Day, so get all the fun food you can eat, and park yourself in front of the TV and spend the day watching episodes of the Twilight Zone back to back.
Gather your friends and have a Twilight Zone themed party.
Fancy yourself as a sci-fi writer? Why not spend the day writing some Twilight Zone inspired fan fiction?
Did You Know…
...that Rod Serling was not the first choice for the narrator? Orson Welles was initially approached by Serling to play the role, but wasn't able to get him.
~~~~~~~
Eat What You Want Day
Break all, but one of your dietary rules on May 11 or Eat What You Want Day. The only rule you must obey is, of course, eat what you want, however you want it, how much you want it!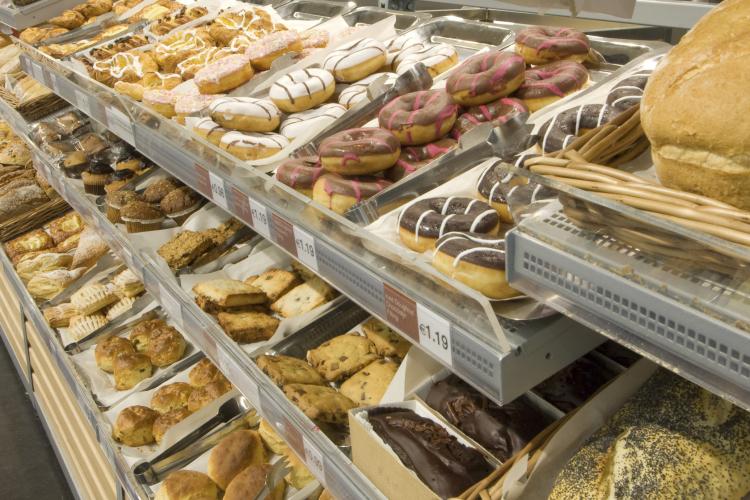 In today's fast-paced world, where time is premium, diets have taken control of people to wish to live a healthy life. All of us have some kind of dish or food that they love but have to stay away from because it is not very healthy. This unofficial holiday allows people to take one day from the year and guiltlessly indulge in their favorite foods.
How to Celebrate?
Eat whatever you want. Pig out on decadent desserts, stuff yourself with delicious food, go into a food coma feasting on rich, yummy dishes.
Ever wondered what ice cream would taste with ketchup? Today is your day to try it! Try out all the oddest combinations of food you can think of.
Did You Know…
…that the word buffet originates from the French word for the piece of furniture food was served on?
***
A patient at the dental office where I work stopped by my desk to pay her bill. She began rummaging through her purse, as so many patients do when they have a check to write. "Do you need a pen?" I asked, offering her mine.

"Yes, thank you," she replied. She took it, put it in her handbag, and proceeded to pay in cash.
***
After someone stole my brown-bag lunch at work, I complained about it to my wife, who offered to make me something wonderful the next day. But as I pulled into the plant's parking lot, I noticed a guy clearly down on his luck, so I gave him my lunch. I didn't know there was a note from my wife in the bag:
"I know who you are, and I know where you live!"
***
Playing around with my new iTouch, I decided to get directions to my son's base from my home in Maryland. So I typed "Wahiawa, Hawaii." I got turn-by-turn directions until I hit the coast. Then I was told, "Kayak across the Pacific Ocean entering Hawaii."
***
My nine-year-old daughter walked in while I was getting ready for work. "What are you doing?" she asked.

"Putting on my wrinkle cream," I answered.

"Oh," she said, walking away. "I thought they were natural."
***

***

***

***

***

***

***

***

***

***

***

***

***

sandrewn
4