December 28th 2022 - Holidays and Observances
(click on the day for details)
Observances (click on the day or week for details)
Fun Observances
Card Playing Day
Tired of all the holiday activities? Need a break before the New Year fun begins? Get your family and friends together for a quiet and fun night in on Card Playing Day.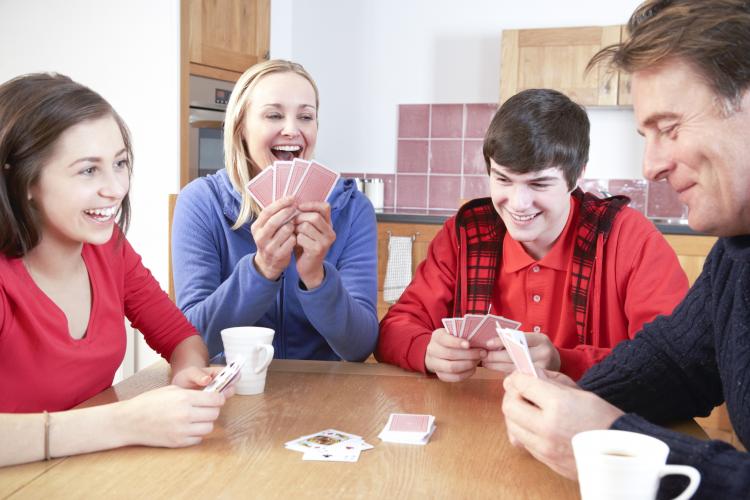 Held annually on December 28, the day celebrates card games and aims to bring together family and friends after a busy holiday season.
How to Celebrate?
Learn a new card game.
Host a card game night. Keep it simple, get take-out or pop a few frozen pizzas in the oven and get playing.
Did You Know…
…that the earliest known records of playing cards exist from the 9th century during the Tang Dynasty in China?
***
Every morning I think I'm going to make pancakes, but I keep waffling.
***
A man told a friend about taking his wife to dinner for their anniversary. He described how the food was made in front of them.
The friend said, "I've heard of places like that, what is the name of the restaurant?"
The man replied, "Subway."
***
My granddaughter told me, 
 "Don't buy brown eggs; they're not ripe yet."
***
We Uber drivers never know whom we're going to end up with as a passenger. One day, I was driving over a new bridge, the design of which was very confusing.
Completely confounded, I muttered, "I'd love to meet the genius who designed this mess."
With that, my passenger extended his hand in my direction and said, "Well, today is your lucky day. My name is Mike, I work for the county engineer's office, and I'm the genius who designed this!"
Surprisingly, he still gave me a tip.
***
At an event famous for giving out awards in bizarre categories, the emcee enthusiastically announces, "The next prize will go to the laziest person in the audience. If you think you qualify, raise your hand."
Everyone raises their hands except a middle-aged man who seems to show little interest.
"Congratulations! You are the winner," says the emcee to the man. "Your prize is this $100 bill!"
Still showing no emotion, the man replies, "Would you mind coming over here and putting it in my pocket?"
***
My boss yelled at me the other day,
"You've got to be the worst train driver in history. How many trains did you derail last year?"
I said,
"Can't say for sure, it's so hard to keep track!"
***

***

***

***

***

***

***

***

***

***

***

***

***

***

***
***
***

sandrewn
3