January 25th 2023 - Holidays and Observances
(click on the day for details)
Observances (click on the day or week for details)
Fun Observances 
 Opposite Day
Ever wanted to be a rebel? Now is your chance. Don't celebrate Opposite Day on January 25 by doing everything the wrong way.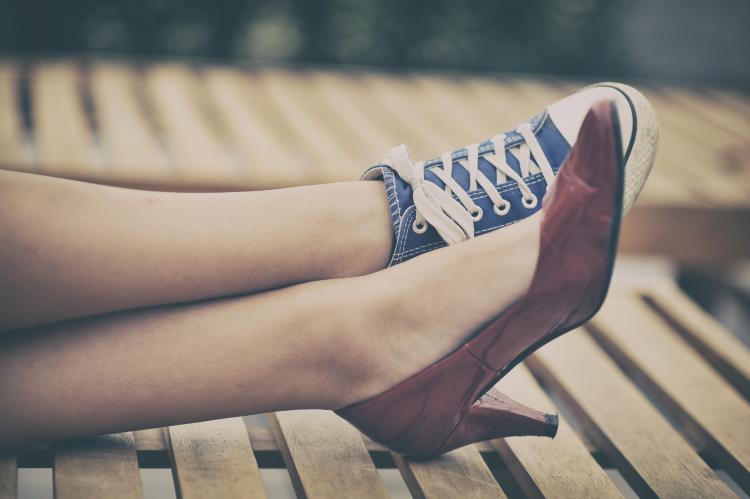 While it is unclear who created this Opposite Day and for what purposes, rumor has it that the unofficial holiday comes from a playground game, where children trick each other by asking silly questions and then reversing the answers.
The holiday is also sometimes called National Opposite Day in the United States.
How Not to Celebrate?
Celebrating Opposite Day is not an easy task - you'll just have to do the opposite of everything you do on any normal day.
If you can, why not start the day by ending it – go to bed in the morning and work at night?
Have dinner for breakfast and breakfast for dinner.
Say right when you mean left and vice versa.
Let your family, friends and colleagues know that you are celebrating Opposite Day. Otherwise, it could get very confusing for everyone around you.
Did You Know…
…about the Opposite Day Paradox? Technically, Opposite Day cannot exist. If you say today is Opposite Day, then because of the rules of the game, today would be the opposite of what you just said i.e. not opposite day or a normal day. Instead, if you said it was a normal day, then it would be a normal day.
***
A judge tells the defendant, "You're charged with attacking your boss with a hammer."
"You jerk!" yells a voice from 
the back of the courtroom.
"You're also charged with attacking a bartender with a hammer," 
says the judge.
"Jerrrrkkkk!" bellows the same man.
"Sir," says the judge, "one more outburst, and I'll charge you with contempt."
"I'm sorry, Your Honor," says the man. "But I've been this jerk's neighbor for ten years, and every time I asked to borrow a hammer, he said he didn't have one."
***
New and Improved Names for Boring Everyday Things
• Couch = People Shelf
• Books = Manual Films
• Bracelets = Clockless Watches
• Air Horn = Spray Scream
• Bottled Water = Snowman Blood
• Feather = Bird Leaf
***
Mike walked into a post office just before Valentine's day, he couldn't help noticing a middle-aged, balding man standing in a corner sticking "Love" stamps on bright pink envelopes with hearts all over them.  Then the man got out a bottle of Channel perfume from his pocket and started spraying scent over the envelopes.
By now Mike's curiosity had got the better of him, and  asked the man why he was sending all those cards.  The man replied, "I'm sending out 500 Valentine cards signed, 'Guess who?'"
"But why?" asked Mike.
"I'm a divorce lawyer," the man replied. 
***
"You came home early from your date," John observed to his roommate. "What happened?"
"Well," said the flatmate, "after dinner she invited me up to her flat. We had a couple of drinks and she put on some soft music. Then she reached over and turned out the lights."
 "So, what next?" asked John, eyebrows raised.
"I can take a hint," said his flatmate. "I came home."
***
A husband and wife were dining at a 5-star restaurant.
When their food arrived, the husband said: "Our food has arrived! Let's eat!"
His wife reminded him: "Honey, you always say your prayers at home before your dinner!"
Her husband replied: "That's at home, my dear. Here the chef knows how to cook..."
***

***

***

***

***

***

***

***

***

***

***

***

***

***

***

***

***

***

***

***

***

***

***

sandrewn
3