Comments Invisible in Dark/Contrast Mode Bug Has Been Reported. We are working on patch.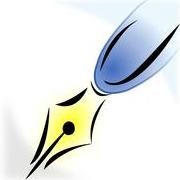 Similar Content

By Myr

Do you draw or sketch things up for your Sci-Fi worlds?  I do it all the time for my Fantasy stuff going back over 28 years... (still have all those kid sketches or the more artistic stuff from my friend who grew up to be a professional graphic artist)
 
I've fiddled around creating planets and what not, as some of the experiments are shown in the image gallery...

 

 
Do you do the same with Sci-Fi stuff where you're not limited to just a planet?