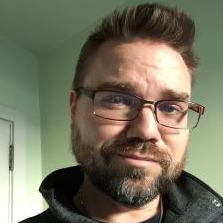 I've been working on a new sort of story, a sort I've never really written.
I'm writing a story about a "what if" scenario. It's a tale, set in a world much like our own, with one key difference. That is, it's written in a world where Love is Love. Where healthy relationships of all kinds are simply accepted, and there's no social pressure to be something you're not supposed to be.
The difference is actually quite profound. I have to think about it. I have to constantly rewrite bits, because my protagonists shouldn't angst over some of the things my characters in other stories have. They're just allowed to be.
What a world that'd be. Where the only struggles a pair of guys have to becoming a couple are the same struggles a man and a woman would have.
I'm on chapter seven. I figure I've probably got another four to five chapters to go before I'm done, and I'm looking forward to watching them make this journey together.
Really, it's the journey we should all have the choice to make - regardless of who we choose to walk the path with us.