The Mantis Variant - Book One
In the dark future, an unlikely trio in a rundown metropolis are set on a path of unexpected heroism through horrifying trials. For Agrell, Dozi, and Ilya, the harrowing events bring growth through sacrifice and redemption. However, bizarre rituals and arcane arts are commonplace in the world of "The Mantis Variant," and tragedy and death are always close at hand.
"The Mantis Variant" takes place in a QueerNorm world, where no characters need to overcome anything related to their queerness, and no one faces hatred because of who they are.
Contains violence including cannibalism, child sacrifice, and some disturbing imagery.
Copyright © 2022 Adam Andrews Johnson; All Rights Reserved.
Author

12/20/2022

(Updated: 01/26/2023)

62,875 Words
9,116 Views
177 Comments
Story Recommendations (3 members)
Action Packed

2

Addictive/Pacing

0

Characters

3

Chills

1

Cliffhanger

0

Compelling

2

Feel-Good

1

Humor

0

Smoldering

0

Tearjerker

1

Unique

2

World Building

2
---
3

1
Story Cover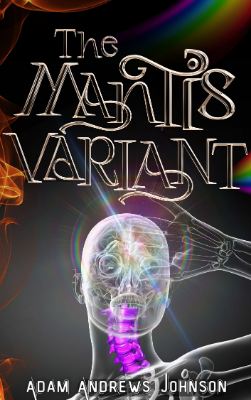 User Feedback
Newsletter

You probably have a crazy and hectic schedule and find it hard to keep up with everything going on.  We get it, because we feel it too.  Signing up here is a great way to keep in touch and find something relaxing to read when you get a few moments to spare.

Sign Up