Yellow Notice
There are currently no reviews.
The thing about monsters, is that not all of them appear as monsters. Some come in the form of Prince Charming.
Luke is on the run. In his past there is a man…a man willing to do anything and everything to find him and control his life once again. And as the Deputy Director of Interpol, he has all the resources to make it happen. Luke has succeeded in escaping him for a few years, but his luck runs out when he settles in Spain for too long, after falling in love with a handsome local. When his cover is blown, Luke wants to disappear once again, but he knows he can't run forever.
Copyright © 2021 C. Henderson; All Rights Reserved.
Author

08/15/2021

(Updated: 08/16/2021)

5,395 Words
3,322 Views
6 Comments
Story Recommendations
Action Packed

0

Addictive/Pacing

0

Characters

0

Chills

0

Cliffhanger

0

Compelling

0

Feel-Good

0

Humor

0

Smoldering

0

Tearjerker

0

Unique

0

World Building

0
---
Story Cover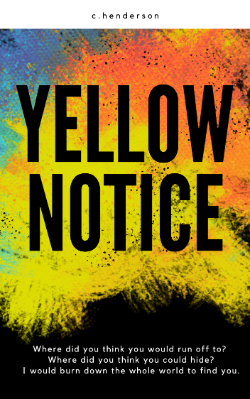 User Feedback
Newsletter

Want to keep up to date with all our latest news and information?

Sign Up