Join For Free and Get Notified of New Chapters!

Are you enjoying a great story and want to get an alert or email when a new chapter is posted? Join now for free and follow your favorite stories and authors!  You can even choose to get daily or weekly digest emails instead of getting flooded with an email for each story you follow. 

 

Circumnavigation - 153. Final Rendezvous
Chapter 153: Final Rendezvous
(Here's a link to google maps, centered on the areas in the chapter, which can be zoomed and moved around, because I know some of you are like me and love to follow along and see the areas on the story.)
As Sea Witch raced around the tip of a small peninsula, she entered a sheltered bay on Haiti's southwestern peninsula. In it, lolling in the sun, sat over three dozen large, fast powerboats of various makes. Bridget smiled, taking in the sight. "Our fleet is beginning to assemble. Any news from our tablemates?"
The first amongst equals chuckled. "A few have proven reluctant, though most are sending a few boats and troops to the other rendezvous site in The Caymans. Two have even deigned to come along themselves. It will be quite a sight when our fleet converges on Treasure Beach." The convergence was planned with detection in mind; such a large gathering could be noticed, so Bridget intended for it to occur too late for detection by the authorities to matter.
In Florida, the media had discovered, was now broadcasting, that the assault on the restaurant in Ft. Pierce had been carried out by gang members affiliated with the Norte Cartel. This, as Bridget had intended, created a false linkage between that attack – and thus others – to that cartel, a rival to her own.
In Guantanamo Bay, Trevor and Shane spent the day surfing at Windmill Beach. Late in the afternoon, they returned to Atlantis to call Lisa and Joel, only to have to wait for several rings until Lisa answered.
"Hi, did I interrupt anything?" Trevor asked, with a chuckle.
"Don't you always?" Lisa replied, with a laugh. "Actually, we were just kicking back in the hot tub on our balcony. Speaking of tubs, I hope wherever you're taking us on Atlantis is as nice a place as this."
"Atlantis is not a tub! And anyhow, you haven't seen her since Ned's refit; she's beautiful. So, are you having fun at the resort? Do they have plenty of stuff to do?" Trevor asked, giving Shane a wink.
"You dork, we're on our honeymoon. We haven't even been out of the suite much yet," Lisa said, turning to give Joel a smile as he strolled in from the balcony, dripping.
Joel came on the line to add, "This place looks like it will be great. The food is awesome, and we even get champagne. I hope there's still some Aussie beer left on Atlantis?"
Shane took the phone to reply, "Sorry mate, we've just two cases left and we can't buy beer here. I looked up Jamaica's drinking age and it's eighteen. So, we'll need to stock up when we pick you up, but we can't come ashore. That means you'll have to do it before we get there."
"Okay, we're not far from town, and I'm sure there's got to be someplace to buy," Joel said.
"What's the beach situation?" Shane asked.
Joel knew what Shane was really asking, and chose his reply with care due to being on the phone. "We had a good view on the way in. The beaches look awesome; white sand coves, rocky points, and tropical waters. We're going to take a walk in a day or two; there are some trails to the east along the bluffs, and we'll probably be at a little cove we'll have all to ourselves."
"Sounds ripper!" Shane replied, grinning at Trevor, who was listening in. Joel had just told them that running in to pick them up in the Zodiac would not be a problem; there were sheltered coves within an easy walk.
A few hours later, in the nearby suite, Xavier replayed the tapes. He had Lisa and Joel's room phone induction-tapped as well, but Trevor had called on Joel's cell. Thus, the room's microphones could only give Xavier one side of the call. It was enough. "Ma'am, we have confirmation." Thanks to Trevor's credit card use at the Guantanamo PX, Bridget knew that Atlantis had been there, and was likely still there. Bridget knew, from when Lisa and Joel were spending time with her and had discussed their plans both in the guesthouse and with her, that they had been planning to go on Atlantis for their honeymoon. Bridget had correctly assumed that they still might. Therefore, she had arranged the gift of the honeymoon package in order to set the stage. Checking into Charles Stile's frequent flyer account balance had told her that they had one-way air tickets, due to round-trip costing more miles. However, though she had a great many clues and strong reason to believe that Atlantis would be picking up Lisa and Joel, until Xavier's eavesdropping, Bridget was not absolutely sure. Now, due to the confirmation, she was certain.
Later that evening, Trevor checked the weather report. "Uh oh… that depression off the Cape Verdes is now a tropical storm," he said, motioning for Shane to take a look at the raw transcript;
ZCZC MIATCPAT4 ALL TTAA00 KNHC DDHHMM BULLETIN TROPICAL STORM DEAN ADVISORY NUMBER 10 NWS TPC/NATIONAL HURRICANE CENTER MIAMI FL AL042007 500 PM AST WED AUG 15 2007
...DEAN INTENSIFYING OVER THE CENTRAL TROPICAL ATLANTIC...
A HURRICANE WATCH MAY BE REQUIRED FOR PORTIONS OF THE LESSER ANTILLES LATER TONIGHT OR EARLY THURSDAY. INTERESTS IN THE LESSER ANTILLES SHOULD MONITOR THE PROGRESS OF DEAN.
FOR STORM INFORMATION SPECIFIC TO YOUR AREA...PLEASE MONITOR PRODUCTS ISSUED BY YOUR LOCAL WEATHER OFFICE.
AT 500 PM AST...2100Z...THE CENTER OF TROPICAL STORM DEAN WAS LOCATED NEAR LATITUDE 13.1 NORTH...LONGITUDE 47.9 WEST OR ABOUT 910 MILES...1465 KM...EAST OF THE LESSER ANTILLES.
DEAN IS MOVING TOWARD THE WEST-NORTHWEST NEAR 22 MPH...35 KM/HR... AND A MOTION BETWEEN WEST AND WEST-NORTHWEST IS EXPECTED DURING THE NEXT 24 HOURS.
MAXIMUM SUSTAINED WINDS HAVE INCREASED TO NEAR 65 MPH...100 KM/HR...WITH HIGHER GUSTS. FURTHER STRENGTHENING IS FORECAST DURING THE NEXT 24 HOURS AND DEAN COULD BECOME A HURRICANE LATER TONIGHT OR EARLY THURSDAY.
TROPICAL STORM FORCE WINDS EXTEND OUTWARD UP TO 70 MILES...110 KM FROM THE CENTER.
THE ESTIMATED MINIMUM CENTRAL PRESSURE IS 994 MB...29.35 INCHES.
REPEATING THE 500 PM AST POSITION...13.1 N...47.9 W. MOVEMENT TOWARD...WEST-NORTHWEST NEAR 22 MPH. MAXIMUM SUSTAINED WINDS...65 MPH. MINIMUM CENTRAL PRESSURE...994 MB.
THE NEXT ADVISORY WILL BE ISSUED BY THE NATIONAL HURRICANE CENTER AT 1100 PM AST.
$$ FORECASTER BLAKE NNNN
Trevor frowned. The storm was still well over two thousand miles away, but he didn't like what he was seeing. "Sometimes hurricanes come from that area. They call them Cape Verde storms, which is what I was worried about after we turned west near the Cape Verdes." Trevor clicked through to a tracking forecast map. "I'm not too worried yet; most times, tropical storms die out without becoming hurricanes. On the other hand, I don't like the track this one looks like it's on, it could be heading right for Gitmo," he said, tapping at a forecast track cone graphic, which was already half a day out of date, though still in force.

Trevor and Shane both came from hurricane-prone areas – though in Australia, they called them cyclones – and, as such, they both knew a fair amount about them. Trevor, a charter captain in an area known for hurricanes, knew a good deal more than Shane, especially about Atlantic hurricanes.
"What should we do if we have to leave here? And anything we should do to get ready?" Shane asked, well aware that Atlantis, like any boat or ship, was at far more risk in port during a storm than at sea where she could maneuver to avoid it.
Trevor shrugged. "Other than keeping a close eye on the forecasts, there's not much more we can do; we're ready to put to sea and well-stocked. If we have to sail, we'll just dodge the storm and come back when it's passed, but… if Dean comes this way, it could be kinda around the same time we need to pick up Lisa and Joel."
For the next two days, Trevor and Shane checked the weather almost every hour while they were awake. One of the reports evoked a glare from Trevor. "I wish the hurricane center would make up their damn minds – we've seen several of these over the past couple of days, and some use knots for wind speed, but others use miles per hour then the Metric equivalent. What a mess." The reason was that when the wind speed reports came from the National Guard hurricane hunter aircraft, they were given in knots, which are the standard for aviation and also marine use. However, Trevor had a point – it was confusing. There was also no good reason why knots couldn't be dealt with the same way Metric is, with a value in the different systems given after it: 100 KT… 115MPH… 185 KPH.
By Thursday, the picture was becoming clearer. Trevor summed it up. "Dean is pounding the hell out of Martinique and Dominica as it enters the Caribbean. It's a category two; that's pretty bad, and they think it might strengthen. The five-day forecast cone has Jamaica taking a dead-on hit. This isn't looking good; I think we should call Lisa and Joel and let 'em know we might be picking them up early. We could then dodge south; hurricanes usually curve north, but not always," Trevor said, shuddering from a memory.
Shane remembered that story too. "Fantome," he said, with a shudder of his own. "Hurricane Mitch turned south, trapping her."
"Yeah, but… Fantome was trapped in the Gulf of Honduras, with Mitch roaring in from seaward. We'd make for the open sea, and Atlantis is a lot faster than Fantome was. We could keep our distance. Besides, Mitch was a category five – as bad as they come. Dean is a cat two. That makes the danger area a lot smaller. And the chances of Dean turning into a monster – a cat four or cat five – are basically zero; those are rare storms, and this hurricane season has been pretty quiet so far," Trevor said, with a confident smile.
Lisa and Joel finally emerged from their suite, heading out to pick up their picnic lunch and take a walk. They made their way east on a trail along the rocky bluffs, finding several small coves. When they arrived at a likely looking one, Joel turned on the GPS he'd brought along for the purpose, and recorded the coordinates.
Later that afternoon, they returned to the resort and began exploring it. Their first stop was the main pool, where Lisa noticed quite a few men, though not many women.
They settled at a table near the pool. The scent of lilacs and jasmine filled the air, and Joel, shirtless, stretched out, enjoying the tropical breeze, which was rising enough to rustle the leaves.
The sun was partially hidden by high gray cirrus in a sky punctuated by a few puffy low clouds. "Looks like it might rain," Joel told Lisa, just before the waiter appeared. They ordered rum punches, which were delivered in coconuts topped with paper parasols.
Lisa took a sip, and glanced out at the bay, her gaze falling on the two dozen fast powerboats moored offshore. "Most of those weren't there earlier."
Joel studied them for a few moments, and then he noticed four others in the far distance, approaching from the southeast. "There's a hurricane in the eastern Caribbean, so maybe they're running from it."
"I hope it's not coming here," Lisa replied, glancing warily at the bands of clouds high overhead.
Joel stretched again, and raised his drink in the direction of the moored boats. "I doubt they'd be here if it was – they'd have gone someplace else."
After four rum punches each – drinks were part of their package – they weaved their way back to the suite. Once inside, Joel began burrowing through his flight bag, and then his suitcase. "Have you seen the phone charger?" he asked, as he turned to check his flight bag again.
"No, when did you last have it?" Lisa asked.
Joel shrugged. "Dunno… I charged the phone yesterday, but I don't remember if I put it away or not. The maid's been in… maybe she took it?"
Lisa arched an eyebrow. "I don't think they'd steal something like that… or would they?"
Joel turned his phone all the way off to save the remaining charge. "Maybe it was in a towel or something and she didn't see it. I could go down to the desk and ask."
"Maybe we'll find it later, when we're not buzzed," Lisa said, already tugging Joel toward the bed.
In the suite across the hall, Xavier chuckled as he heard the sounds of love-making through his headphones. He clicked off the live feed, slipped Joel's charger into a drawer, checked in with the informants he'd developed within the local police department, and then turned his mind to what to have for dinner. In the end, he chose lobster.
Aboard Sea Witch, Bridget was at the helm as they raced past Portland Head – Jamaica's southernmost point – at thirty knots. She checked the weather plot, as she had been doing every half hour since leaving Haiti. She then checked her military-grade radar to confirm that the over three dozen boats accompanying Sea Witch were still following. They were, though as planned they were running separately, scattered over twenty square miles of sea.
The first amongst equals – who was mildly prone to seasickness – emerged from the cabin, again fingering the Dramamine patch on his neck. He glanced with irritation at the sea, whose swells were responsible for his discomfort. "Any change in the weather, my dear?" he asked, joining Bridget at the helm.
"The hurricane is still heading this way, and the forecast has been fairly consistent. Assuming that it does not arrive too soon, it will cause some wind and rain at Treasure Beach during our operation, which will play to our advantage. If the storm increases speed and storm conditions will prevail, we will either have to advance our schedule or abort the plan. However, we are not the only ones who will be keeping an eye on the weather; Atlantis surely will as well. My guess is that she will arrive early in the event that the storm poses a threat. If we keep apprised of the forecast, we can adapt and take advantage of it."
The first amongst equals felt his stomach churn, and winced. Bridget gave him an understanding smile, and added, "It ought to be safe for you to take the raft ashore – I can take you close in to the cove just west of the resort. Xavier can clear out a room for you." This was not part of Bridget's plan, though she saw no harm in sparing him two days of seasickness.
The first amongst equals nodded in eager agreement. At that moment, he craved to be anywhere that did not move. "That may be for the best. Our tablemates know that it is you who commands at sea; here, I am just a passenger. On land, I too can command. It would be better for appearances… and far better than the men seeing me throwing up over the stern. I will return before we seize the resort," he replied, giving Bridget a hug. "I wish you could come with me… perhaps you can, if you keep out of Lisa and Joel's sight?"
Bridget was tempted, and though it was a risk, she judged it a small one. "I shall need to stay in our suite, though… so long as Xavier is certain that they are otherwise occupied when I come ashore, I see no harm."
A few hours later, after Xavier had assured them that Lisa and Joel were busy in bed, Bridget and the first amongst equals ferried themselves ashore in a dinghy, and were soon enjoying a sumptuous meal in the resort's presidential suite.
In Guantanamo Bay, Trevor was about to learn one of the ways that he could be wrong. His eyes opened wide as he read the latest bulletin from the National Weather Service;
ZCZC MIATCDAT4 ALL TTAA00 KNHC DDHHMM CCA HURRICANE DEAN DISCUSSION NUMBER 20...CORRECTED NWS TPC/NATIONAL HURRICANE CENTER MIAMI FL AL042007 1100 PM EDT FRI AUG 17 2007
DEAN HAS BEEN STEADILY INTENSIFYING TONIGHT. THE U.S. AIR FORCE RECONNAISSANCE AIRCRAFT RECENTLY MEASURED MAXIMUM FLIGHT-LEVEL WINDS OF 138 KT...CORRESPONDING TO ABOUT 124 KT AT THE SURFACE. IN ADDITION...THE AIRCRAFT IS EQUIPPED WITH THE STEPPED-FREQUENCY MICROWAVE RADIOMETER WHICH MEASURED WINDS AS STRONG AS 123 KT THIS EVENING. NOT SURPRISINGLY...THE CENTRAL PRESSURE HAS BEEN DROPPING...WITH THE LATEST AIRCRAFT MEASUREMENT BEING 937 MB. THE ADVISORY INTENSITY IS SET TO 125 KT...WHICH IS ALSO CONSISTENT WITH DVORAK INTENSITY ESTIMATES. THE AIRCRAFT DATA ALSO INDICATE THE STORM HAS BECOME A GOOD BIT LARGER...AND WIND RADII HAVE BEEN EXPANDED IN ALL QUADRANTS.
THE INITIAL MOTION ESTIMATE IS 275/16...JUST A LITTLE SLOWER THAN BEFORE. THE OVERALL TRACK FORECAST REASONING HAS NOT CHANGED...AND THE MODELS ARE IN GOOD AGREEMENT THROUGH 72 HOURS ON A TRACK TOWARD THE NORTHWESTERN CARIBBEAN. THE FUTURE INTENSITY OF DEAN...GIVEN THE WEAK SHEAR AND WARM WATERS AHEAD...WILL LIKELY BE CONTROLLED BY INTERNAL STRUCTURAL CHANGES AND/OR BRIEF INTERACTIONS WITH LAND. THE OFFICIAL FORECAST CALLS FOR AN INTENSITY NEAR THE CATEGORY 4/5 THRESHOLD THROUGH 72 HOURS...AND IS ONLY LOWERED ON DAYS 4 AND 5 DUE TO POTENTIAL PASSAGE OVER YUCATAN.
$$ FORECASTER KNABB NNNN
Again, Trevor was the one to sum it up, this time with a terse, "Oh, fuck!"
"Jamaica," Shane said, already checking a forecast track graphic.
"They're right in the bullseye. Let's cast off, right now. We can't risk that thing speeding up and getting close before we get there. I'll call the base switchboard and let them know we're heading out due to the hurricane, you get the lines," Trevor said, deciding that, due to the late hour, a call to Lisa and Joel could wait until morning – and hopefully a better forecast.
In the darkness of night, Atlantis motored out of Guantanamo Bay, bound for her date with destiny.
The next morning, after breakfast in bed, Lisa and Joel settled into their balcony hot tub. "This hurricane stuff is bugging me," she said, unable to relax in spite of the massaging waters, and casting a troubled glance at the overcast skies and choppy bay.
Joel nodded; the room service waiter had mentioned that the forecast had changed and the storm might hit Jamaica. "We should be out of here before it arrives, even if it's coming here," he said, with the lingering effects of the rum punch still slightly clouding his mind.
"Joel, he said it could get here Sunday, which is the day we're supposed to leave. What if Trev can't pick us up early? Uh, what day is it today? Isn't it Friday?"
Joel checked his watch. "Friday… I thought it was Thursday. Fuck," Joel mumbled, wishing that his head would clear and out of habit, reaching for his cell and almost managing to drop it in the hot tub. His first call was to the airline reservations desk.
Joel's next call was to Atlantis. "We've got trouble. Lisa and I haven't been out of our room much, but there's a hurricane that could be coming this way, and it's a fucking big one. I tried the airline, but no chance on a flight out to anywhere, on any airline – everybody wants one. The weather here is already gusty and overcast."
Trevor checked the navigation display, and replied, "We heard it might head for Jamaica so we left early. We can be there in about eighteen hours, so… do like we planned, but a bit earlier."
Finally remembering his dwindling battery, Joel wrapped up the call as fast as he could.
While Joel was talking, Lisa had been absently looking out at the bay. As soon as the call was over, Lisa walked out on the balcony, with Joel close behind. With a perplexed look on her face, she stared out at the choppy bay. "If that hurricane might come here, why are all those boats anchored off the beach?" Lisa asked, pointing out at the bay. "I think there are a lot more than yesterday. There's gotta be fifty! No sailboats, only powerboats. It's kinda weird. Maybe all the trouble is making me paranoid, but… I don't like that there are so many men here, either. I thought they might be gay couples, but they don't act like couples."
Joel's eyes narrowed. "Unlike Trev, I've got a halfway working gaydar. I haven't noticed any of these guys giving me that vibe… though maybe I wouldn't pick up on it with strangers. I do know how to find out though. Feel like going for a walk around the resort?" Joel asked, with a cunning smile.
They toweled off and, without getting dressed, walked through their suite and out the door before bounding down the stairs. Xavier's microphones covered only the suite's interior, so their hot tub conversations on the balcony had been unheard, masked both by distance and the roar of the pumps.
They arrived at the main pool, where Joel, in just speedos and sunglasses, left Lisa at a table and sauntered up to the bar to order two strawberry margaritas, well aware that they would take some time to prepare. While he waited, he leaned back against the bar, looking out at the pool area, where he noticed several of the male guests casting appreciative glances at Lisa.
Joel, with the margaritas in hand, strolled back to join Lisa. They took their time with the drinks, and when Joel was halfway done, he dove into the pool, swam three laps, and then emerged at the far end to slowly walk back. Lisa finished her drink and did the same, pausing to adjust her bikini on the way back.
"Let's go down to the beach," Joel suggested.
In silence, though remembering to smile, they walked through the grounds toward the beach. "Well?" Joel asked.
"Maybe one guy watched you closely; the rest glanced occasionally, but pretty much ignored you."
"Most of 'em seemed to like you just fine. So they aren't all gay, that's for sure," Joel replied, his concern growing, though he still didn't want to believe. Joel stopped at the top of the beach stairs and glanced at a shaded viewing deck to his right, on which a lone well-dressed, older man stood, looking out at the sea. "Let's ask him," Joel said, altering course in his direction, without noticing two men sitting nearby.
Lisa hung back as Joel walked up to the man from behind. Smiling, Joel leaned on the railing and glanced out to sea before remarking, "There sure are a lot of boats here." He gave the man another smile, turning to meet his gaze before asking, "Any idea what's going on? Did you come in on one of them?"
"I do not like the sea. I think the boats run from the storm, and want to see which way it is going before deciding which way they go. I am here for a business meeting, for cars. I sell cars. I do not like boats," the first amongst equals replied in somewhat broken and heavily accented English, though he usually spoke it fluently.
"There must be a lot of you here then?" Joel asked, still smiling.
"The company pays, so we come. It is nice here. So nice," the first amongst equals said, with a smile of his own.
"Thanks, have a nice day," Joel replied, before turning to join Lisa. Together, they made their way to the beach, where Joel waited until he was sure they would not be overheard before saying, "Did you hear?" he asked.
"Yeah, but I also saw. The two guys at the table jumped up like they'd been stung when you walked up to the guy, and they stood there watching closely, and then glancing around like they were nervous. I think they were guarding him; they didn't sit back down until you walked away," Lisa replied, as they walked along the beach, hand in hand.
"Weird. No way does a car salesman need bodyguards. I've got a real bad feeling about this," Joel said, glancing out at the bay, his gaze falling for a moment on Sea Witch, though he had no idea what he was looking at. "I still can't find the phone charger, either."
Lisa thought for a moment before replying, "I don't like this at all. Maybe we should call the police?" A moment later, she answered herself, "Bad idea; if something is going on, they might be in on it. Maybe Bridget found out that Trev and Shane are picking us up?"
"I don't see how she could… but if something's up, we should call them and warn them to stay away," Joel replied, and then paused. "But if that's true, I sure don't want us here either, plus there's that hurricane headed this way. This totally sucks!"
Lisa nodded. "Yeah, and the worst of it is we might just be paranoid. So… we should do some investigating."
"Okay, but how?"
Lisa thought for a while before replying, "Nighttime…" and then she explained her idea.
As they neared their suite, they passed under the balcony of Xavier's suite. When they reached the common stairs, Joel whispered to Lisa, "Remember the bugs in Bridget's guesthouse? Just in case, don't say anything real out loud inside, just talk about the weather or something; we'll write notes to talk for real."
Inside their suite, Joel began a verbal conversation with Lisa about the incomprehensibility of cricket – a sport popular in Jamaica – as he began searching the room. The two microphones Xavier had planted were wireless. He'd placed one inside the wiring box behind a wall light, and the other behind the ceiling-mounted smoke detector. Joel found neither, which was fortunate – Xavier was listening live at the time, and would have heard the telltale noise of anyone touching them.
Though he hadn't found anything suspicious, Joel wasn't mollified. Neither was Lisa. Joel turned on the TV and found a movie, which relieved him and Lisa of the need to make innocuous conversation. They kept passing notes as they silently worked up a plan.
After dinner that evening, they returned to their suite, where Joel changed into the darkest clothes they had – a pair of Lisa's black jeans and one of his own black T's. Lisa found a movie on the TV, and then, after a few more notes, snuck out onto the balcony with Joel. There, she silently gave him a hand up as he pulled himself onto the sloping roof. As soon as Joel was out of sight, Lisa went back inside, where every so often, she made a snide remark about the movie, as if speaking to Joel.
Joel, crabwalking on all fours along the sloping roof, moved as silently as he could manage in the windy, cloudy, tropical night. When he had moved several units down, he made his way to the edge, grabbed it, and slowly lowered his head over, giving him an upside-down view into the room's lit interior. In the first room, he saw a man in his underwear watching TV.
Joel moved on, checking half a dozen upper-floor rooms on that side of the building before crossing the roof's peak and working his way back on the far side, as the first spots of rain began to fall, turning the roof slick enough that Joel began slipping towards the edge.
Many long minutes later, Lisa saw Joel's arm appear under the roofline, and after a fast snide remark about the movie, she dashed out onto the balcony.
Joel flipped around to lower his legs over the edge, his feet questing for Lisa's shoulders. At that precarious moment, he lost his grip on the slick tile edge, and gravity took over, sending Joel plummeting on top of Lisa and depositing them both in a tangled heap of arms and legs on the hard tile balcony, though as Joel rolled off, he did so right into the hot tub, with a soft splash.
Though they were both in pain, Joel managed to shush Lisa, and mouthed, "Trouble."
Joel turned on the hot tub, and as the loud whirr of its motor began, he motioned for Lisa to lean in close so he could whisper in her ear, "I saw the guy across the hall wearing headphones and fiddling with some kind of a radio thing. In another suite, I saw that older guy we talked to, and he was talking to a woman. I only saw her from the back, and I was upside down, but I think she could be Bridget. In two of the other units I saw guys working on guns, assault rifles of some kind. I almost fell onto a guy with an RPG. These guys aren't car salesmen!"
"What the fuck are we going to do?" Lisa whispered.
"We get out of here, that's what. Right now. Let me grab some dry clothes, then we'll act like we're hot tubbing. Leave the TV on… and we can go over the balcony," Joel said, already heaving himself out of the hot tub and starting to shuck off his wet clothes. He stripped down to his speedos and strolled inside, where he toweled off in a hurry and yanked on shorts and a T-shirt. He glanced at Lisa's sandals and scribbled a note, 'Wear shoes and socks', thinking that they might have to run.
As soon as Lisa had done as Joel asked, Joel, who had just finished with his own socks and shoes, grabbed his wallet and Lisa's purse. He chuckled, and then said loudly, "That water is great… come on back."
"Okay, but don't even think of wearing a swimsuit," Lisa replied, heading out onto the balcony.
They made their way to the railing and glanced down, and then to the side. "We can climb down the downspout," Joel whispered, already putting his leg over the rail.
He gripped the rain-slickened cast-iron downspout, thankful that it wasn't the light tin kind. With ease, and just a little too fast, he slid down, landing with a soft thump.
Lisa, though not as good a climber as Joel, proved to be more adept at downspouts and landed on her feet. As she did, her blood ran cold; she was in full view of the unit under theirs and the two men inside, who were watching TV. Lisa took a hurried sidestep out of their view, and then she and Joel dashed along a darkened walkway, heading for the beach. En route, they cut across lawns and gardens, keeping in the shadows.
When they reached the beach, they stayed close to the low bluff on which the resort stood, using its bulk to shield themselves from view. With no particular destination in mind, they jogged east in the darkness, until a rocky prominence blocked their path, forcing them to climb a rugged thirty-foot slope.
"The cove," Joel suggested, remembering a rock overhang that would at least keep them out of the rain.
"The phone probably won't work there," Lisa pointed out, and then added, "We should call Officer Gonzalez."
"Good idea, but the phone is low on charge. Let's call Trev and Shane first and warn them off. Then we'll call Officer Gonzalez, or Trev and Shane can if the battery goes out," Joel said, as they entered the fringes of a residential area.
On a dark street, well away from houses or buildings, they paused under a tree, and Joel dialed.
Trevor answered on the first ring. Joel hurriedly told him what they'd seen at the resort, and where they were heading. He asked Trevor to call Gonzalez and make sure he'd heard from them, and concluded with, "You guys stay away; we think it's you they're after. We're going to… I don't know yet."
"Joel, let me call Gonzalez. Turn your phone off, and give me… one hour, then call us again. One hour from right now," Trevor replied.
"Okay," Joel said, his thumb already hitting the power button.
Trevor called Officer Gonzalez and explained, but Gonzalez's opinion was as Trevor had feared; seeking help from the local Jamaican police might not be a good choice except as a last resort – a few might be working for the other side.
Gonzalez tried to think of an answer, but he kept coming back to one pressing problem. He already had a hunch that Bridget might want Lisa and Joel as hostages, and if they went to a hurricane evacuation center, they would be easy to find. He told Trevor, "I'll call back as soon as I know anything… give me half an hour."
With the call over, Trevor glanced at Shane. "They're in a lot of danger; that hurricane is coming, and from what they said, there's a lot of armed guys there. It probably is a trap for us… there's no good reason for all those speedboats to be there, not with Dean coming."
"Maybe Gonzalez will think of something," Shane said, though he'd already noticed the blank look which indicated that Trevor was deep in thought.
Gonzalez's return call was prompt. "Tell them to go to the U.S. Embassy in Kingston. That's the best I can do until the storm danger is past. They could knock on doors and offer a lot of cash for a ride – if they have a lot of cash on them. I'll keep working on this – I've already contacted the Jamaican national police, who say they'll look into the situation at the resort, though they are preoccupied with evacuations at the moment. As for you, I'm assuming you're already on your way back to Gitmo?" They were using audio encryption.
"We can't just leave them there," Trevor replied.
"Trevor, listen to me; whatever is going on there is almost certainly a trap for you and Shane. If you go charging in, there's no good that you can do, and you'll be making things worse for Lisa and Joel. Get back to Gitmo now; the hurricane doesn't look like it will hit there, not hard anyway."
"I'll call you with our ETA for Gitmo right after we relay your idea to Lisa and Joel," Trevor said, ending the call before Gonzalez could reply. Trevor glanced at Shane, and said, "I've been thinking about this. The weather is already getting bad due to the outer bands of the hurricane, so maybe that'll let us sneak in close enough to pick up Lisa and Joel in the Zodiac. You'd have to do it; I need to stay at the helm."
Shane knew that he was just as capable as Trevor while Atlantis was anchored, so his eyes narrowed. "Spill it, Trev. You're up to something."
Trevor took a breath, and met Shane's worried eyes. "I want you to take Lisa and Joel to the embassy in Kingston. You'll all be safe there – from the storm, and from Bridget."
"No, and you're not bloody thinking right anyway. Even with extra fuel, we'd be dealing with wind and rough water and heading toward the storm; we'd never make Kingston in the Zodiac," Shane replied, his blood running cold.
"You'd pick them up and make for Black River," Trevor said, tapping at the navigation screen. "It's about ten miles northwest of Treasure Beach. It's a bigger town than Treasure Beach; take a pile of cash and find a ride to Kingston from there."
At that moment, Shane knew. "That'd mean taking the Zodiac right through that mass of speedboats off Treasure Beach. And you bloody well know that," he said, not willing to give voice to the rest.
"They'll be busy chasing Atlantis," Trevor replied, confirming Shane's fears. "We can't keep running, Shane. Sooner or later, she'll get us. But I had an idea… those speedboats are a lot faster than Atlantis, except…" Trevor went on to explain.
Shane's jaw dropped as he heard a part of the plan that was even worse than he'd envisioned. "No, that's bloody… you'll die, Trev! If you thought you'd survive you'd let me stay, and that's why you want me off," Shane roared, crossing his arms and sitting down to emphasize his point. "I'm not going!"
"Shane, please; I need you to get Lisa and Joel to safety. I think I've got a chance, I swear… but Lisa and Joel are stuck on a beach with a cat five hurricane on the way, and with armed men probably looking for them. Please go," Trevor pleaded.
"I'm not bloody going!" Shane yelled, certain that if he did, he'd never see Trevor again.
At the appointed time, Joel called Trevor, and Trevor began to relay the necessary parts of the plan – the new one that Shane's mutiny had forced him to think up. Due to necessity, they largely ignored their security concerns regarding the phones. "We're on our way, but the timing has to be just right. We can't get to where you're at, not with all those troops and speedboats there."
"Turn back, Trev. There's no way you can get close enough to pick us up – those speedboats are still there."
"You'll need to come to us, kinda. We've looked at the map and on Google Earth; Pedro Bluff is the peninsula to your southeast. It's got cliffs on the seaward side, but there's a valley that cuts across behind it to a cove east of it. If you can get there, we can pick you up with the Zodiac without approaching Treasure Beach. It's only about a four-mile walk from where you're at." The plan was to keep Atlantis close inshore five miles to the east of the rendezvous at the foot of the towering cliffs of Lover's Leap where, they hoped, under the cover of darkness and the storm, she would not be seen. From there, Trevor hoped to race due south in order to escape the oncoming juggernaut of Dean.
"Okay… I've got a GPS, but this is going to take a lot of time; we've got to keep out of sight, and it's been raining on and off," Joel replied.
"Joel, wait for us there. We might be late, but we'll be there," Trevor promised.
"We'll call back later tonight if the battery holds out," Joel said, ending the call.
Lisa, standing by Joel's side under the tree, looked at her husband in surprise. "He's still coming? Is he fucking insane?"
"Yes, and always," Joel replied, as they began their long, wet walk.
Atlantis passed south of Kingston, heading for Portland Head – Jamaica's southernmost point. Trevor again powered up Atlantis's radar, as he'd been doing every ten minutes for the past few hours. The radar sweep was clear, so Trevor, mindful that Bridget might have the ability to detect and track Atlantis's radar transmissions, shut it off. He began to pace, growing ever more restless at the sedate five-knot pace of Atlantis. He itched to increase her speed, but a glance at the weather radar dissuaded him; he wanted to arrive at the rendezvous at night, in storm conditions, and that meant waiting until the outer bands of the hurricane began to lash the area.
As Atlantis approached Portland Head, she was shielded by the falling night, as well as the rain squalls of the rising storm. It was almost enough.
High atop the cliffs of Portland Head, one of Bridget's henchmen sat, wet and uncomfortable, scanning the seas with infrared binoculars, which helped cut through the veil of rain. He took a few minutes to be sure before phoning in to report the expected sighting.
Five minutes later, in Portland Bight, two large powerboats, each with six heavily-armed men aboard, responded to Bridget's further orders by firing up their engines and motoring out from a cove on uninhabited Goat Island, offshore of Moore's Pen. They proceeded at a leisurely pace through the rising seas to Portland Head, where they turned west, trailing Atlantis. They were careful to stay close inshore in order to hide from Atlantis's radars in the shore clutter.
In her suite at the resort, Bridget smiled. She turned to the first amongst equals to say, "They are on their way. We have two boats in trail, they cannot escape."
"What of the hurricane? Can we leave in time?"
Bridget nodded. "I am monitoring the reports. The hurricane is westbound and is expected to remain so. Once our business has concluded, we will race southwest, and then south. The slowest of our boats is fast enough to get out of the way with ease. We have about twenty-four hours until hurricane-force conditions arrive. We will be gone long before that. However, in light of the weather, I think it may be best to seize the resort sooner than we'd planned."
In the eastern Caribbean, Dean fed upon the warm waters, growing ever larger and stronger.

Hurricanes can be thought of, at a basic level, as a heat engine; obtaining their heat input from the warm, humid air over the tropical ocean, and releasing this heat through condensation and wind velocity in the eyewall and rainbands.
The amount of energy released is staggering. A category five storm's energy output can exceed two hundred terawatts. The total human energy usage, of all forms combined – nuclear, solar, gas, oil, et cetera – is sixteen terawatts. Said another way, the energy output of a category five hurricane is the equivalent of a Hiroshima-sized – 13 kiloton – nuclear bomb detonating every one and a half seconds – or over fifty-seven thousand of them per day.
The largest known explosion on Earth in historical times was the main blast of the 1883 volcanic eruption of Krakatoa, estimated to have been around one-hundred-fifty megatons. A category five hurricane puts out that much power in less than five hours.
An enormous counter-clockwise-spinning wheel of a storm, Dean was now the size of Texas. Its massive core, a hundred miles wide, now for the first time contained winds of over one-hundred-fifty-six miles per hour. Dean was now a category five – the most powerful on the Saffir-Simpson scale, capable of inflicting catastrophic damage over a vast area.
Hurricane Dean had become a monster, and it was on course to hit Jamaica, every hour bringing its deadly core twenty miles closer.
Off Portland Head, the two powerboats trailing Atlantis closed to within five miles. From Atlantis's perspective, they were lost in the clutter of the rugged shore, invisible to her radars. However, their own powerful radars were under no such limitation, for, from their perspective, Atlantis was ahead and to seaward, with nothing but open seas beyond her. Even though Atlantis's radar reflector was now stowed in the bilge and her AIS was off, her metal mast and rigging were enough to give the two speedboats a solid lock. They could see Atlantis, though she could not see them.
At Bridget's command, six powerboats rumbled to life off Treasure Beach, turning to charge southeast into the rising seas, to complete the encirclement.
Unknown to Trevor and Shane, the door had just been slammed resoundingly shut.
This time, there would be no escape.
~~~~~~~~~~~~
A Discussion thread for this chapter is in my forum, please have a look and join in. Direct thread link here.

~~~~~~~~
     Atlantis' Page (see what Atlantis looks like)
    

Please let me know what you think; good, bad, or indifferent.
    Please give me feedback, and please don't be shy if you want to criticize! The feedback thread for this story is in my Forum. Please stop by and say "Hi!" 
    
    


Many thanks to my editor EMoe for editing and for his support, encouragement, beta reading, and suggestions.
Special thanks to Graeme, for beta-reading and advice.
Thanks also to Talonrider and MikeL for beta reading.
A big Thank You to RedA for Beta reading and advice.
Thanks also to Low Flyer, for zeta reading.
Special thanks to RickMD, for some major advice and help.
Any remaining errors are mine alone.
Copyright © 2013 C James; All Rights Reserved.
Story Discussion Topic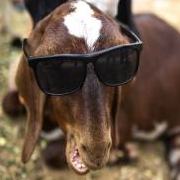 Open Club · 47 members · Last active
A fan club for C James to chat about his stories and share images related to them
---
Chapter Comments
Newsletter

You probably have a crazy and hectic schedule and find it hard to keep up with everything going on.  We get it, because we feel it too.  Signing up here is a great way to keep in touch and find something relaxing to read when you get a few moments to spare.

Sign Up