Join For Free and Get Notified of New Chapters!

Are you enjoying a great story and want to get an alert or email when a new chapter is posted? Join now for free and follow your favorite stories and authors!  You can even choose to get daily or weekly digest emails instead of getting flooded with an email for each story you follow. 

 

Cadet - 19. Cadet First Class • IV
A spotlight followed Chipper as he walked across the boards. Center stage, a simple, wooden stool flanked by an acoustic guitar and a microphone stand awaited him. The roar accompanying his stroll proved the audience was more than a casual collection of do-gooders attending a benefit concert. There were Chips out there.
The fact Chipper's fans called themselves that baffled Ritch. And they were dedicated followers. Who else would brave the weather to sit under the Colorado stars in early November? Fortunately, the temperature was mild compared to the bitter cold winter would bring, and gas heaters had been so well positioned, some audience members dared remove their coats.
"Dude!" Mitch Simmons, as rambunctious as ever, punched Ritch's arm. "He's fucking wearing your Air Force sweatshirt and hat!"
"Dammit, Simmons. Stop hitting me!" Ritch shoved the larger man aside. "They're his now. He already told me I'm not getting them back." Ritch had loaned Chipper the knit cap prior to their TV interview and the sweatshirt before the game. Letting him keep them was the least Ritch could do to thank him.
Not saying a word, Chipper quieted the audience with his hands. When you could hear a single cough in the arena, he sat, adjusted the microphone, picked up the guitar, and ran his thumb down the strings. A few notes later, he leaned forward.
"He was born in the summer of his twenty-seventh year
Coming home to a place he'd never been before—"
Ritch thought it was fortuitous the show was being taped and he had been promised a copy. Between the crowd's clamor and Simmons pummeling him on the side, Ritch was unable to hear for a while.
"Bro! This is fucking sick!" Simmons grabbed and lifted Ritch, squeezing him while jumping in place. "Love you, bro! Thank you!" He at last put Ritch down and returned his attention to the stage. "Perfect fucking song!"
"Jesus, Simmons!" Edrice King slapped the man's back. "You're like a fifteen-year old groupie. Stop it! I thought it was Boxworth who wanted to blow Chipper."
Ritch laughed, reaching back to tap fists with King.
"All he has to do's say the word and my knees hit the ground. That man's hotter in person than I imagined. I'm ready to settle down and have babies." Joel Boxworth sat behind Ritch, on the aisle seat, next to King. Tarps covered the arena's sand and rows of chairs nearly doubled capacity. Ritch had purchased seats for the Dirty Dozen and The Wing in the last couple of rows and insisted on sitting with them; thankfully he had been invited and not ordered to appear in one of the boxes with the visiting VIPs. He tried to be graceful when declining.
One reason for his seating choice was the ease of leaving without being noticed. He suspected Chipper would call out his name while on stage, and Ritch did not want people to see him and Joel leave before the usual extended encore. It had become a normal thing for Chipper's concerts to run over three hours.
Ritch had known beforehand John Denver's "Rocky Mountain High" would be the opening number—Chipper had hummed it most of the day—and agreed with Simmons it was a perfect choice. After all, it was one of Colorado's state songs. The autobiographical tribute to the state and its majestic mountains was written by Denver after moving to Aspen at twenty-seven.
Light flooded the entire stage when the band joined in. The crowd screamed a little louder with Simmons adding war cries. Ritch took his phone out; he had to record his fellow cadet for posterity. And maybe blackmail one day. Simmons' kids would enjoy seeing their father fangirling.
The transition to the next song was seamless. Chipper, already wearing his wireless headset, flipped the microphone stem up, took the electric guitar a stagehand brought him, and stepped forward. The same roadie removed the stool, stand microphone, and acoustic guitar. "HELLO, Colorado Springs!" The audience went berserk.
"It's good to be back in the Rocky Mountain State. Particularly tonight, as we all come together to support a wonderful organization. But more about that later. Let's see if you remember this one. Part of the Jetsetter album, it won me my first Grammy." Audience reaction was a telltale sign they knew what was coming.
"The District," like most other compositions in Chipper's debut album, helped trace his life journey, through songs written as homages to places he had lived in or were otherwise important. That was the case with "Tango Porteño," which honored his parents' birthplace. "Mykonos" reached back to his ancestral roots. For "The District," the bass player, a lanky guy with blond dreads tied back in a ponytail, credibly rapped the parts performed by Kendrick Lamar in the original.
The band transitioned to "Central Park," followed with "Hurricane Season," "Malibu Zen," and ended with the tribute to his parents' hometown, Buenos Aires. The tango was interrupted halfway through, when the black woman playing drums joined him for a bit of dancing.
The Heroes Haven volunteer working the stage was getting a workout. He ran back on, carrying the wooden stool and the acoustic guitar, and hustled off with the electric one.
"I need a breather," Chipper claimed. "Some of you may know I went to the University of Miami. The city, vibrant and cosmopolitan, has been a hotbed of musical talent for decades. One of its famous residents, Barry Gibb, spoke to students at the Frost Music School at least once a year. Although the Bee Gees are best known for their disco era hits, most people don't realize how talented they were as songwriters. Here are a couple of their more sedate compositions."
Chipper's rendition of "How Can You Mend a Broken Heart," "To Love Somebody," and "How Deep is Your Love" had more than one audience member tearing up. Ritch marveled at how his friend could flow from high energy numbers to quieter love songs. "No wonder he's become so popular," he thought. The man was beyond talented. He was gifted.
"Okay, before we perform a few more songs, let's talk about Heroes Haven." Chipper spoke about the organization, its mission, and how important it was to support those who had put their lives on the line to protect America. Cadets and military personnel in the audience responded with sustained applause.
Music from his sophomore albums, Promises, and the Spanish version Promesas, monopolized the remainder of the performance. He brought spectators to tears with Cole Porter ballads and had them dancing in the aisles with covers of Elvis. "Good night, Colorado Springs. Thank you!" He and the band left the stage to thunderous applause and chants of "Encore!"
Ritch was amongst those holding up the flashlight on their phones. Simmons stood on his chair and hollered. The dying ovation was reinvigorated when, hand raised in acknowledgement, Chipper returned.
Ritch crouched when he stood. "Let's go, Joel. We're up."
"What are you guys up to?" Edrice King, like the rest of The Wing, had been kept in the dark by Ritch and his roommate.
Joel gave him an inscrutable smirk. "There's a blow job coming up." Ritch shoved him towards the exit before he could utter another word.
Microphone in hand, Chipper walked to the front of the stage, sat on its edge, and shook hands or bumped fists with the fans closest to him. "Thank you, all. Before we share another song or two, there's someone in the audience I'd like to recognize. Tonight's the culmination of months of planning and hard work by a dedicated group of individuals.
"Particularly this man. Someone I watched grow up from a skinny, shy kid to a self-assured stud who cares for his fellow Americans. For the record, his brother's my best friend, I spent more time at their house while in high school than anywhere else, and I may have an embarrassing story or two to share."
Ritch grinned while walking behind the stands with Joel. He had stories to tell too, so Chipper had better be careful.
"As an aside, let me tell you I love Ritch and CJ to death, but those men couldn't carry a tune in a C-135." Chipper paused, smiling at a few chucklers in front of him. "Anyway, growing up, Ritch spent so much time with us and our friends, he ended up becoming part of our squad. I still can't believe he'll be a butter bar in a few months."
The reference to a second lieutenant's nickname garnered a bigger reaction. Ritch wondered where Chipper had heard it, but had no time to think about it, as he and Joel squirreled their way backstage.
"As I said before, the man I'm talking about was the driving force behind today's event. When he called and asked if I'd be willing to perform for an organization he supported, I didn't have to think longer than a fraction of a second. My answer was: When and where? Duh!"
Amidst the cheers and shouts, Ritch lifted the rolling cart with a cake atop it, onto the side of the stage. Tyler Bryson and a member of the rodeo staff helped him and maneuvered the side curtains, so he could remain hidden.
"I'm talking about Cadet Lieutenant Colonel Richard Peterson, Squadron Commander for the Dirty Dozen." As one, the entire squadron stood and hollered. "Ritch, get your butt up here!"
A spotlight danced over the back rows, but Ritch was nowhere to be found. Instead, every cadet in his squadron pointed at the stage, while many shouted, "Behind you!" Chipper turned, shook his head, and stood. "I thought I said I didn't want to make a big deal out of it, you little—" Chipper was unable to finish his thought.
"Gimmie that." Ritch grabbed the microphone out of Chipper's hand. "Yeah, well, why start paying attention to you after all these years?" Ritch did not wait for Chipper to reply, the cadet motioned for Joel to finish pushing the cart holding a birthday cake with a forest of candles blazing atop it.
"I can tell by some of the signs wishing him a happy birthday that many of you know today Chipper turns twenty-six. There was no way I'd let that slip. Not after he gave up celebrating to be here with us today." Ritch knew he and The Wing would be taking Chipper out for cocktails after the show. "I may not be able to sing as well as him, but that won't stop us from a rendition of 'Happy Birthday.' Right? On the count of three…" The thousands in attendance followed orders and joined Ritch and Joel in singing to their idol.
Later, since recreational use was legal in Colorado, Chipper bypassed the booze and went straight for the weed. The cadets had to settle for alcohol.
A couple of weeks later, Ritch sat in the back seat while Brett and César drove him to the airport Sunday morning. "You guys didn't have to wake up so early. I could've called an Uber."
"We figured it was the only way we could spend a little time with you." César turned north onto the George Washington Parkway, heading towards Dulles.
"Alone." Brett was in the passenger seat. "Don't think we didn't notice the only time you decided to come home for a Thanksgiving weekend was after you reconnected with Lucy."
Ritch's smile was automatic. His fathers were too smart not to have noticed. He decided silence was the best move.
"You think the hoopla's died down by now?" César had enjoyed hearing about the concert's aftermath. He claimed he could not be prouder of Ritch.
"I sure as shit hope so, Dad. I'd rather work in the background and leave the limelight to Chipper and CJ."
The day after the concert, by the time Ritch and the Wing Commander returned from escorting Chipper and his band to the airport, the Dirty Dozen had worked hard to restore the event center to the condition it had been before the cadets invaded. When he finally made it to his dorm room, Ritch was not in the mood to deal with the barrage of texts, voice mails, and e-mails he had ignored the entire day. He sent one message on the family's group chat letting them know everything had gone well and he would send details later.
The snowfall of missives turned into a storm on Monday, and the avalanche of communications did not abate until the end of the week. Veterans, politicians, Air Force brass, and members of the public apparently felt he needed to be recognized. He struggled to reply to all and send his own letters of appreciation to Chipper, his band members, rodeo staff, and anyone else who helped make the event a success.
Promising to finish dealing with all of them over the Thanksgiving holiday, Ritch had wrangled permission to leave the Academy early and landed in Washington as the sun rose on Wednesday. He had breakfast with his fathers, borrowed a car, and drove to CJ and Owen's place. After spending the morning playing with Liebe, Roo, and Jeffer, and having lunch with all of them, he disappeared until dinner time.
The afternoon, he spent with Lucy at the Wilkinson home. His return to Georgetown that evening was brief. He showered, dressed, and headed back out. "Lucy and I are meeting friends for dinner. Don't wait up."
With the grandparents and the Chicago branch of the Abellós not in town for Thanksgiving, the Georgetown townhouse felt empty over the weekend. The Thursday meal was at CJ and Owen's place, with only the fathers, Ritch, and next-door neighbors, Rod, Taisha, and Raish in attendance. The entire clan would congregate for Christmas.
"Bro, you ate like a pig." CJ exhaled smoke in Ritch's direction. They had adjourned to the wine cellar for port and cigars after putting the kids to bed. "What you have? Four servings?"
"Dude, blow that shit in another direction. It's going straight in my eyes." Ritch patted his stomach. "Like one of my buds back at the Academy always says: gobble 'til you wobble."
The next day, Lucy and Ritch spent time with friends in his fathers' basement, watching sports, playing pool and darts, and eating leftovers. They disappeared for a couple of hours and blushed at the catcalls when they returned. Ritch had a great time, but it had been too short a break.
Lost in thought, Ritch failed to notice César slowing down. Traffic was light so early in the morning, but a car crash in the expressway's right lane brought out the rubber-neckers.
"So, what's the deal? The two of you back together for good?" Due to the visit's shortness, Brett had been unable to properly interrogate his son.
César shook his head. "Can't you leave him alone, Jarhead? I'm sure they'll tell us about it if it's serious."
"Thanks, Dad. I… I don't want to jinx it, but I think so. We'll see what happens over Christmas." The long flight to Denver allowed him to tidy up the outstanding concert-related communications.
The weeks between holidays were once again stressful. Ritch had to deal not only with increased academic deadlines for advanced engineering courses, but with expanded military responsibilities. Whenever he bordered on frustration, he called on his brother for inspiration. If CJ could be Mr. Mom to three toddlers, write a book, manage the accompanying onslaught of public appearances, attend school, work part-time as a consultant, and create and supervise a new not-for-profit, Ritch figured he could handle anything the Academy threw at him.
Because Lucy and the rest of the Wilkinson family had flown to Wisconsin to celebrate Christmas at her grandparents' dairy farm, Ritch hung around with his own family.
"Bro, I have no idea when I'll get leave at the end of the year again. I may as well get my fill of the fam while I can." He and CJ each pushed a stroller—CJ a double one—while jogging around Lincoln Park. Liebe, Roo, and Jeffer were popular amongst neighborhood families. They were stopped more than once by people wanting to say hello and wish them a Merry Christmas.
On the twenty-sixth, the Wilkinson family returned to Washington, and Ritch disappeared from the Georgetown townhouse. Over subsequent days, he once again spent more time with Lucy than anyone else. He even agreed to go shopping with her for an evening gown.
"What do you think?" Lucy stepped out of the dressing room and twirled in front of the cadet and the three-way mirror.
"I think this is it. You look gorgeous." She did. But she had looked good in every one of the countless dresses she had tried on. Ritch was ready to escape the store, but endured the process with as much grace as he could muster.
"Ritch, Lucy, get over here." Brett motioned for them to join him, César, CJ, and Owen.
"What up, Cap?" Ritch had a feeling Brett was in one of his troublemaking moods; the malevolent expression was a dead giveaway.
The man waved a hand in CJ and Owen's direction. "What's wrong with this picture?"
Ritch grinned. "Aside from my brother getting the tux jacket from either Kim or Kanje in the divorce settlement, not sure which one"—it was rich, patterned, burgundy velvet with black satin lapels—"and my bro-law wearing a skirt?"
"It's not a skirt, you bloody Yank!"
CJ raised a middle finger while Lucy and Ritch chuckled.
The cadet dismissed his brother's gesture with a hand wave. "Whatever… Ozzie, you realize your accent really comes out when you get excited?"
"Yeah, well, ignorant references to my kilt do that."
Brett's impatience bubbled over. "Enough with the fashion critique. Look at what they're drinking."
"What am I missing?" Ritch was confused. CJ and Owen held identical tumblers with dark-amber liquor in them.
"Dammit!" Frustrated, Brett pointed at the glasses CJ and Owen held. "The man with Cuban blood's drinking Johnnie Blue, and the one wearing a skirt in honor of his Scottish heritage's drinking rum."
Ritch smirked. "Must be due to those DNA injections. Ozzie, that the Facundo Paraiso I gave you for Christmas?"
The DNA injections comment earned him a gentle shove from Lucy; Owen licked his lips, smiled, and nodded.
Lucy had the decency to blush, but everyone knew she was accustomed to the way the men spoke to each other. Ritch thought she was perfection incarnate. Her full-length, slinky, black dress accentuated her every curve perfectly and had drawn praise from both women and men, while Ritch kept a possessive arm around her waist.
"Who are all these people?" Lucy had asked when they first stepped outside the house. "I'm too accustomed to parties being mostly The Squad."
A white tent surrounded by gas heaters covered most of the side courtyard. A bar had been set up against the back, and servers circulated with finger food platters. The caterers had taken over the kitchen and family room for their operation.
"I don't know most of them. Owen told me a few people from his office would be here. And that CJ had invited White House staffers, City Hall politicos, and Pentagon desk jockeys." Ritch, Brett, and Edrice wore their uniforms and had been accosted by the military officials as soon as they arrived.
Ritch looked over the crowd, trying to find anyone he knew aside from their tight group of friends. "Hey! I know them." He pointed at two of the largest men in the crowd. "That's Riley Knight and his boyfriend, Phil Martinez. They live in the hood. Let's go say hello. I'll introduce you."
Everhope was a beacon in the night, shining brightly enough Ritch suspected it could be seen from a plane. By the front entrance, stood two men who rivaled the football players in size. They were there to discourage the uninvited and watch over the crystal bowl holding contributions. Attendees had been asked to make a donation to Constitutional Challenge—CJ's new charitable organization.
Later that night, after most guests had departed, remaining family and Squad members sat in front of the TV. Ritch had insisted they watch people ring in 2024 in other time zones. CJ and Owen went through the donations, while gabbing away the early morning hours. Jeff Bezos, who had stopped by on his way elsewhere, had written the largest check. Phil, Riley, and the teammate Riley had invited along with the man's wife, had also made generous contributions.
The following morning, Ritch knocked on CJ and Owen's bedroom door. "Come in!"
"Sorry to bother you, guys." Shivering, Ritch wore boxers and a t-shirt and had draped a blanket over himself. "Coffee's on in case either one of you's interested."
"What time is it?" Owen sounded groggy.
"A little after ten." Ritch had been surprised looking at his watch when waking up. He had not slept so late in a while. "Ummm, you think I could borrow some sweats? All we have's what we wore to the party."
CJ was instantly alert. "We?"
"Ummm, yeah. I had a few drinks last night and didn't want to drive. Lucy was tired and didn't want to ride an Uber. She stayed over too." CJ and Owen had the top floor of the house to themselves. Liebe had been moved into one of the bedrooms on the floor below when her brothers were born. Chipper and his date had taken one of the guest rooms on the second floor, and Ritch had claimed the other. He and Lucy had been the last to crash.
"Did you find the condoms?" Nearly four years before, CJ and Owen had been the only ones Ritch had told about Lucy's unplanned pregnancy, and had helped with the subsequent termination.
"Yes. In the bathroom, under the sink." Ritch's reply was somewhat mumbled.
"Look in our closet. On the right hand side shelves." Owen was at last functioning. "You realize it'll all be big on the two of you, right?"
"Yeah. Lucy texted her parents last night, letting them know we were tipsy and staying over. She told them she wouldn't be back home until late." Ritch stuck his head in the closet for a moment, took a step inside, and reached for sweatshirts and sweatpants. "These will work. So, who's making breakfast? You guys have other overnight guests, you know?"
"Yeah, and with you and Lucy, two unexpected ones." Chipper and his date had arrived from New York on the thirtieth and planned to leave on the second. CJ threw the covers off, and tugging on his morning erection, headed to the bathroom.
"He prepared one of those french toast casseroles yesterday." Owen sat up with his back against the headboard, and pulled the bedsheet up to his chin. "Everhope, turn up heat to seventy-five."
"Turning temperature to seventy-five." The disembodied voice emanating from the Echo Dot on the nightstand replied.
"Give us a few minutes, and we'll be downstairs." Owen yawned and stretched. "All we have to do is stick the tray in the oven. We'll do the bacon in the microwave. In the meantime, find a couple of bottles of left over champagne and pop the corks. There are cartons of orange juice in the fridge for mimosas."
The previous evening, while the inner circle watched TV after most guests had left, the catering company cleaned. Slowly, everyone but the overnight guests departed. Brett and César found the three couples, eating and watching college football bowl games when they arrived with their three grandkids.
"Dude, I still can't tell them apart." Brett's complaint was not a new one. His difficulty in differentiating between Roo and Jeffer was the subject of constant harassing by the family. "And I'll have you know there's something wrong with Jeffer." He was the one with a bright pink toenail, the easiest way for anyone not his fathers to identify him. "That boy's poo smells like something died inside him."
The great-grandparents had been at Everhope early the previous evening and returned to Georgetown with the kids. Brett and César had rung in 2024 in Capitol Hill and left soon after midnight.
While Liebe ran to Ritch, CJ and Owen stood and relieved the grandfathers of the nearly year-old boys. CJ kissed both his fathers while wishing them a Happy New Year again. Relieved of his charge, Brett nearly ran to the kitchen island and the food and drinks. "Next time, I take care of the other one."
"Ha! Roo's just as bad." César stared at Ritch momentarily. "What time's your flight tomorrow?"
Ritch groaned. "Six." He was unhappy he had to report back on the third, while Lucy stayed in Washington for the remainder of the week. At least he knew he would see her again later in the month.
"Reserve an Uber tonight." Brett spoke through a mouthful. "We ain't getting up that early again."
"Damn, Cap!" Claiming a hangover, Chipper had refused to move once he secured a spot on the sectional. "Your own kid, and you're not willing to drive him to the airport? Cold, man. Cold."
"Yeah? You get up before sunrise and do it yourself. Don't think because you were a hit last night when you sat at the piano you're a big shot around here."
Chipper had taken over the rent-a-piano-player guy for a bit the previous evening and performed a handful of songs. His date had joined him on a couple, their duets of old classics garnering loud applause.
"Are you having dinner with us tonight?" César's eyes flittered between Ritch and Lucy. "I think your grandparents would like to see you before you leave."
Ritch nodded. "Yeah… I need to take Lucy home when we're done with brunch. I'll be home afterwards."
When Ritch drove Lucy home in César's Cadillac the make out session in front of her house was epic. They were somewhat out of breath when she finally opened the door. "I'll wash the sweats and give them to Harley. My brother will drop them off at yours." Lucy leaned over and planted a final kiss on Ritch. "Don't forget to call me when you land in Colorado."
Copyright © 2021 Carlos Hazday; All Rights Reserved.
44

40
My thanks to Mann Ramblings, Parker Owens, and WolfM for their assistance. The story is better that it would have been without their assistance.
Story Discussion Topic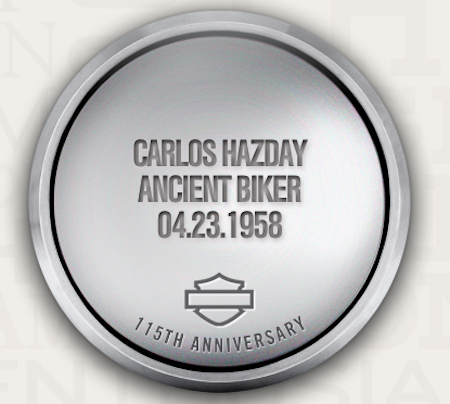 Welcome to the discussion thread for CJ's series. All things CJ are fair game, I simply ask you be respectful of others. I will actively participate in the discussion. Ask questions, speculate about what's coming, or bitch about what happened. We're now open for business!    
Chapter Comments
Newsletter

You probably have a crazy and hectic schedule and find it hard to keep up with everything going on.  We get it, because we feel it too.  Signing up here is a great way to keep in touch and find something relaxing to read when you get a few moments to spare.

Sign Up