Join For Free and Get Notified of New Chapters!

Are you enjoying a great story and want to get an alert or email when a new chapter is posted? Join now for free and follow your favorite stories and authors!  You can even choose to get daily or weekly digest emails instead of getting flooded with an email for each story you follow. 

 

Cadet - 21. Cadet First Class • VI
Brock Burnett's the intellectual property of Jack Scribe.
Instead of leaving Friday afternoon after his commitment to the Academy was fulfilled, CJ stuck around for another night and treated The Wing to dinner. Ritch rented a plane the following morning and flew his brother to Denver. CJ had agreed to appear on the President's behalf at a campaign fundraising event. The Republican Party, weakened by Trump's coup attempt three years before, was spoiling for a fight. Multiple candidates sought the party's nomination in 2024, and while the President did not face opposition in the Democratic primaries, helping build cash reserves for the general election seemed prudent. CJ had told Ritch he would help in any way he could.
Becoming an Air Force pilot was not an easy task. Those who made it were considered among the elite of the elite in the United States armed services. Ritch, intent on joining the exclusive club, was about to find out where he would go for training after graduation. "Dude, that's pretty good." He adjusted the bowtie his roommate had tied by himself for the first time.
"Thanks. I had a good teacher." Joel offered Ritch a fist bump. "Where you think you'll get stationed?"
The 100th Night for first-classers took place slightly over three months before the academic year ended. It was another opportunity for those cadets to join with their Legacy Class to celebrate their upcoming commission as second lieutenants and graduation. They would also receive their base assignments and weekend liberty.
"I'm hoping for Texas. I think I'd like that better than the others." Looking in the mirror, Ritch made sure the medals and ribbons on his mess dress uniform were properly aligned, using a small ruler to ensure their exact placement. "But I'll take any of them, hoping one or two other Wing members end up there. What about you? Any preference?"
Because Ritch was already a pilot, he had an advantage over most classmates. Those without their license would spend three months at an introductory course before beginning a year-long assignment at Laughlin, Columbus, or Vance Air Bases. Located in Texas, Mississippi, and Oklahoma respectively, cadets had no say in where they were assigned.
"Doesn't much matter to me. I'm gonna be at Randolph first." Air Education and Training Command, with headquarters at Joint Base San Antonio-Randolph, was the initial stop for those cadets with no flying experience. "Make sure you don't leave anything out for the doolies to play with."
"We're good. I took our bags and equipment down to the car earlier."
While first-classers attended the dinner, fourth-classers traditionally decorated the upperclassmen's room. Because Ritch was the squadron's commander, he and Joel expected theirs to be the doolies' primary target that evening. Ritch recalled helping shrink wrap every single item in his commander's dorm room his first year at the Academy. The Hershey's Kisses in the little bowl had been a bitch.
"Let's go, bro." Joel took a final look around and closed the door behind them.
A study had found minority cadets were not as interested in becoming pilots due to the ten-year commitment required. Way too often, they wanted to get their service over with, so they could enter the private sector. Ritch was gratified when Federico Rodriguez requested and was granted placement at Randolph. Edrice King, most likely because of his proficiency in Arabic and his desire to work in intelligence, would be heading to Qatar and Al Udeid Air Base, where he had been during Ops Air Force the previous summer.
Will Bender, Ritch's roommate their first two years at the Academy, had been accepted at Arizona State's Sandra Day O'Connor College of Law. Mitch Simmons, the first cadet Ritch met on I-Day, had decided he wanted to become a doctor. He was on his way to Seattle and the University of Washington School of Medicine. The Wing was separating. Ritch would be in Texas, and so would Joel and Fred for three months. Afterwards, both were headed to Oklahoma.
There was a certain amount of trepidation in their step when they returned to the dorm. They stood in front of the door, staring at each other, sharing a resigned expression. "Ready?" Ritch smirked while holding the doorknob.
"Might as well. Who knows what those monsters did."
When they got a look inside, head shakes and laughter followed the initial shock. Nothing had been touched. There was no toilet paper draped over anything. No plastic wrapped around their possessions, and their clothes had not been stashed into garbage bags and left in the middle of the floor. All that and more was done to others.
"Fuck!" Joel pushed Ritch inside, aware two doolies in mechanic coveralls stood at the room's far end, filming their reaction. They and the crowd following Ritch and Joel roared.
There was an old Volkswagen Bug in their dorm room. The enterprising wrench monkeys had taken it apart and reassembled the car in their commander's quarters. Ritch was dumfounded. There was barely enough room to squirm through on one side of it to reach the beds. He was glad he and Joel would be gone the following three days. The moment they left for Vail, he knew the doolies would be back in their room, restoring it to how it was prior to their engineering adventure.
While a number of cadets flew to Las Vegas for the three day weekend—to gamble, drink, and whore around as one put it—Ritch and The Wing headed to Vail and the friendly confines of Falcons Lair. "Dude, we get to ski, drink my parents booze for free, snatch companions from the slopes"—Ritch had no desire to participate in that activity—"and we get to save our money for spring break."
"Bro, I can't believe you've never been there. If my parents owned a beach house, I'd be a fixture." Simmons waited for the flight attendant to pass their row before retrieving a small bottle of Listerine from his backpack and cracking it open. "I'm glad you suggested asking for the entire can of Coke." He poured the amber liquid into the cup.
Ritch thought the colors might be similar, but Jack Daniel's definitely smelled different than mouthwash.
Although the Southwest Airlines flight required them to change planes in Phoenix, the ridiculously low fare, and the fact it departed from Colorado Springs instead of Denver, made the longer travel time worth it. Following his fathers' suggestion, Ritch had booked a shuttle van to transport them from Los Angeles International Airport.
"In what fucking time, Simmons? I've been kinda busy the last couple of years, you know? Vacations have been home in D.C., or traveling somewhere with you losers." Ritch belatedly ducked after Edrice King smacked his head from the seat behind.
The Wing, including the Class of 2024 non-members, Simon Bremen and Jerome Baker, were spending spring break at La Casita. For a doolie like Baker, the invitation to travel with upperclassmen was unheard of. He was bigger than all except Simmons, but was treated as the group's mascot. Ritch thought the fourth-classer could hold his own around the group. Baker and Bremen had become close, bonding over the fact they would remain at the Academy when the others graduated in May.
"This place's incredible." Bremen lifted his sunglasses atop his head and stared at the horizon. "It's my first time seeing the Pacific Ocean. Thanks for letting us use your place once again, sir."
"Oh for fuck's sake, Bremen. You call me sir one more time this week, I'll drown you. Why do you keep reverting to that?" Ritch stood and splashed his fellow cadet with the final drops of his margarita. "I'm going in for a refill. Want one?"
"I'll come with. Getting a little chilly without a shirt. Remember, I'm more of a Florida boy than you are. You got used to cold weather in D.C."
"Wimp!" Ritch remembered visiting Washington in January years before. He had been miserable until Brett and CJ took him shopping for a quilted vest and other warm clothing. He grunted, realizing he did not mind the cold weather much anymore.
While the rest of The Wing frolicked in the heated pool, Ritch and Simon had watched the sun set over the ocean. The riotous explosion of multiple shades of yellow, orange, red, and purple, led to them smacking hands in a high-five. The elusive green flash Ritch had marveled at a couple of times in the Florida Keys did not make an appearance.
Ritch pushed Bremen towards the open glass doors as soon as they stepped on the pool's deck. "Go get a shirt. I'll get you a drink." He kept on walking towards the pool house where the guys had set up a mixing station. Not wanting to worry about wet feet or tracking sand through the living room, they had decided it was a better location than the kitchen.
"You manning the blender? I need two." Ritch grinned at his roommate and placed the empty Solo cups on the small shelf.
"Bitch… I ain't your bartender. I only came in to get a refill myself." Despite his protestations, Boxworth grabbed the bottle of tequila and added to what he had already poured in the blender. "Peterson, I forget who it was I mentioned I'd hit the roommate jackpot with you, but damn was I right."
Ritch smirked, having a pretty good idea what the response to his next question would be. "Did you go check the master bedroom like I suggested?" The house had a large suite on the second floor Ritch had appropriated. Reached by a spiral staircase positioned beside the front entrance, it was usually the fathers' domain, and they had decorated it to their taste.
"YES! Those pictures are fucking hot! What the hell's up with your family and sexual bedrooms?"
Ritch shrugged. "I don't know. We all like to fuck?" Working with their decorators and a friend at the California Museum of Art at Los Angeles, Brett and César had curated a collection of male nudes by a variety of photographers. "I thought you'd like them. They have a similar one in their bathroom in Washington. On a smaller scale."
"What you ladies talking about?" Mitch Simmons' humongous body cast a shadow over the work station when he came to stand behind Ritch and Boxworth. "I need a refill too."
"You're in luck. You can have the dregs out of this batch. And that's all I'm doing. Anybody else wants more, they fucking make it them themselves." Boxworth winked at Ritch. "And we were talking about all the pictures of naked men in Peterson's bedroom."
"Really?" Simmons' tone and expression were hard to decipher. Until, staring at Joel, an evil grin surfaced. "Did you offer to blow him so you could sleep there?"
Joel Boxworth was the sole openly gay member of their group. "Why would I do that, Simmons? I'm sharing a room with you, and I figured you'd be munching on me all night."
Brett had grown up in the house. It remained vacant while he was in college, was rented afterwards, and sold years later when he and César disposed of all the California real estate they owned. In January 2021, they reacquired it. Worth a fortune because of its location, the place was not large. Aside from the upstairs bedroom, the house had two others on the first floor and guest quarters above the gym in the pool house.
The master bedroom had a king bed, the pool house's and one other each had two doubles. Brett's old room, the one closest to the sand, had been recently furnished with bunkbeds. The fathers explained with the birth of twin grandsons, the additional sleeping spots would be needed when the entire family gathered at La Casita. Boxworth and Simmons were sharing the pool house room.
"You want me to put out, you gotta buy me dinner first, Boxworth."
Ritch did a double take. Simmons was flirting with Boxworth? Usually his comments were a mix of surprise and discomfort when gay sex was discussed. They were never offensive though. The big Texan grinned through what Ritch assumed was an alcoholic fog. There was no way Simmons was questioning his sexual orientation. The man had ditched his high school girlfriend recently, but Ritch doubted he would be switching teams.
"Hello, darling. You and your friends looked great out on the dance floor." Edrice King was up to his usual, and Ritch had to refrain from chuckling.
"Thanks. We noticed you and a couple of other guys watching us. Are you and your buddies students?"
After day drinking, the cadets had taken a break from alcohol to stuff their gullets with food. The fast casual restaurant, conveniently located near the Malibu campus of Santa Monica College, promised a bevy of California women on a Saturday night.
"We are, darling, but not here. We're cadets at the Air Force Academy in Colorado."
"Ohhh…" The brunette King had spoken to appeared surprised and pleased. "Are you guys pilots already?"
"He is." King pointed at Ritch. "That's Ritch, our commander. We're in town for spring break and staying at his parents' beach house."
"A beach house? Here in Malibu? That sounds like fun. How many of you?"
"Eight total. But you'll have to settle for six of us." He held the tips of his thumb and index fingers a fraction of an inch apart. "Ritch's this close to getting engaged, and he's behaving. And unless you have a cute brother interested in a hot, gay dude about to become an officer in the United States Air Force…"
"I'm hot?" Boxworth's dead-pan delivery elicited peals of laughter; other patrons turned to look.
"How about I introduce you to my friends, and you do the same with yours?" King had already moved closer to the woman.
Armed with the address Ritch provided, the girls left in their car while the guys waited for their Ubers.
Ritch looked around to ensure strangers could not hear him. "Not sure they'll show up, guys. But if they do, how are you gonna handle it? Six of you, four of them…" Ritch shot King a warning glare; he had better not even think about recounting their experience sharing a girl.
Simmons waved a hand at Ritch. "Count me out. I'm more interested in having one more drink, taking a dip in the pool, and going to sleep."
It wasn't entirely out of character. Simmons had a girlfriend through most of his time at the Academy. And although his hellraising led the group, as far as Ritch knew, the man had never had sex with anyone else. His mind flashed back to dinner, trying to remember if Boxworth had paid for Simmons' meal.
Bremen surprised everyone when he said he and Baker were willing to share. He pointed at Bender, King, and Rodriguez. "I mean, the three of you are the ones graduating. Consider it our present."
"Brooo…"
"Bremen, you little devil!"
"Yeah? What about his cohort?"
"You better go first, Simon. Just in case Jer's dick size matches the rest of him."
"What the actual fuck, Baker? What happened to the aw-shucks Dakota-boy shit?"
The rapid-fire utterings made it hard for Ritch to identify who said what. The arrival of their rides in quick succession prevented further abuse.
At the house, they found the women in the pool. Naked. Mist rising from the heated water in the cool California evening provided a dream-like effect. Ritch shook his head and chuckled. "Have fun, men. I'm getting a drink and going to bed. I need to text the East Coast anyway. Lucy might be asleep, but I like to check in." Minutes later, a tumbler of whisky in one hand and a glass of water in the other, he climbed the spiral staircase. The conversation with Lucy was short. She had gone to the movies with friends and was ready to crash herself. Ritch went to sleep with a smile on his face.
He was surprised not to be the first one awake the following morning. "Morning… What are you doing up so early?"
Tearing his eyes away from the coffee maker, Simmons stared at his friend and shook his head. "It's after seven, Peterson." Although early on a Sunday morning for most people, taking the time zone difference into account, it was way past the time cadets at the academy rose.
"Where's everyone else?" Impatient for a jolt of caffeine, Ritch did not wait for the machine to be done; he removed the carafe and filled two mugs.
"I think they're still sleeping. Bedroom doors are closed, and I'm not sure if you saw Baker when you came down. He's passed out on a couch."
"And Joel?" Ritch tried hard not to put any special emphasis on the question, but he was curious as hell.
Simmons gave him a lopsided smile. "He rolled over when I left the bed and told me to wake him up in time for brunch."
Ritch could not help laughing. "You guys slept together?"
"If a word of this gets out at the Academy, I'll make sure you can never father children. Yeah, we slept together. I woke up with him spooning me." Simmons was much larger than anyone else in The Wing, so that must have been an interesting sight. "Dude, after meeting your family and getting close to Boxworth, I was curious. I know I'll never be as good a cocksucker as him, but I tried my best." Simmons lived up to his reputation for blurting out whatever he was thinking.
It was difficult to maintain his composure, but Ritch tried hard. "Did you guys find condoms up there?"
"There's a whole basket of them on the nightstand, but we didn't need them. And we didn't fuck. I was scared. You know what? I think cum must be an acquired taste."
"What the fucking fuck, Simmons?" Ritch was so surprised, his coffee mug remained untouched. "So? What happens now?"
"Nothing happens, Peterson. I sucked cock and swallowed. I satisfied my curiosity. It was fun, but I'm chasing pussy the rest of the week."
Concern over how those two getting it on would affect group dynamics bothered Ritch. "Are you and Joel gonna be cool?"
"Fuck yeah! We actually cuddled and talked afterwards. We figured The Wing would find out at some point, and we're fine with that. I'll tell you one thing though, sleeping with a dude was kinda nice. Joel's all muscles and hard pecs, a big difference from soft skin and boobs. I'm not interested in going the gay route, but I'm fine sleeping with any of my buddies from now on. Even naked."
While Simmons went to deliver coffee to Boxworth, Ritch opened the refrigerator and was amazed at how much they had stuffed inside. While getting settled in the previous day, he had placed an order with Whole Foods which had been delivered within two hours thanks to his Prime membership. Feeding eight cadets took a lot of groceries. Most of it was ready to eat stuff. There was no way any of them wanted to cook much, so they planned to eat out or order delivery often.
The pantry was well stocked with staples, so his purchase had been mostly perishables. He had told his companions he was willing to cook breakfast Sunday morning, as long as someone else cleaned. Additionally, he had crammed the freezer full of frozen breakfast foods. The morning meal would be at the house most days.
The first sips of coffee helped wake him up, and he started thinking clearly again. He would shower first and tackle food once entirely alert. His thoughts were interrupted by the kitchen's swing door sound. When he turned, he found Jerome Baker with a bedsheet wrapped around himself. "Morning, Baker."
"Good morning, sir. Is it alright to grab a cup of coffee?" Baker, maybe because he was the youngest, was the most respectful in the bunch. Even after being told ranks had been left in Colorado Springs, he continually deferred to the other men. Ritch liked the guy a lot. He had a certain refreshing innocence compared to The Wing's sarcastic and at times crazy behavior.
"Stop calling me sir. How was the couch?"
"Pretty comfortable." Jerome sipped from his mug. "I was only there a couple of hours. Simon and what's-her-name started going at it again, so I left the room. I wanted sleep. What are you doing?"
"Trying to decide when to start cooking."
"I'll do it, sir. I'm kinda handy in the kitchen." Baker hesitated for a moment. "Would it be okay for me to shower in your room? I don't want to bother Simon. Once I'm done, I can start cooking. If you allow me to go first, maybe by the time you finish, the rest of them will be up."
"Sounds good to me, bro. Top off your coffee and let's head up. I'm assuming you're naked underneath that sheet, so I'll let you borrow a pair of my dads' shorts. Both are bigger than me, so their stuff should fit you."
When Ritch returned downstairs, he found everyone up and the women gone. Baker was in the kitchen cooking bacon and sausage. He had found an apron somewhere he had slipped over the borrowed shorts. Bremen and Rodriguez were helping him by slicing cantaloupes and pineapples into a bowl.
"How can I help?"
Baker grinned at him. "Got it under control, commander. King and Boxworth took a vodka bottle from the freezer and V8 bottles they found in the pantry. They're in the pool house mixing Bloody Marys."
"Yo, Ritch, we're hanging around here the whole day, right?" King had previously mentioned he wanted to give surfing a go. "I tried one of the wetsuit in the pool house, and it fits. You ready to teach me?"
"That's the plan. But maybe I should go next door and ask the neighbor to help you with the surfing. If I do it, you might never get upright on the board."
"You know the neighbor?" Boxworth scraped rinds from the cutting board into the trash can and reached for the last pineapple.
Ritch noticed the multitude of egg shells already in the garbage and assumed they had been scrambled and stored in the refrigerator waiting to be cooked. "Never met him, but Cap said he's a decent surfer. Gotta talk to him anyway. He invited us all to his place for dinner tonight." Ritch knew he was being devious by not mentioning a name, but he wanted to introduce himself to Brock before setting The Wing loose on him. "If you don't need me, I'm going outside to get a cocktail. Holler when chow's up."
The Air Force Academy was not the only school on spring break. If the bar crowd the previous night was any indication, the beach would be packed with vacationing students. Once the breakfast mess had been cleaned, everyone but Ritch headed to the sand carrying chairs, towels, a football, and a cooler with iced beer. He walked next door.
"Hello, Ritch. Welcome to Malibu." The smiling man stood aside, allowing the cadet to step into the house. "I heard you guys playing in the pool yesterday."
"It's a pleasure to meet you, Mr. Burnett. I hope we weren't too noisy." Ritch had met the man's son the previous spring while in Washington—Ryker Burnett was a student at Georgetown University—but until this moment, he had only seen Brock Burnett in movies.
"Nope. I was outside when I heard you. Had an event to attend last night, and when I returned your place was dark. I assume you and your friends went out last night?"
"We did, sir. We went out to eat at a place near Santa Monica College, and ended up staying there late."
"How many of you and what are your plans for the day? Are you still coming over for dinner tonight?"
"Eight of us, sir. And if the invitation's still open, yes we are. Today, we plan to spend on the beach."
"Of course it is. When I talked to your fathers and asked them to pass along the invite, they mentioned some of you might need help if you wanted to surf."
"That would be awesome, sir. I did it while in Australia, but as far as I know, none of the other guys have ever been on a board."
"No time like the present, kiddo. Come on, we'll walk out the back. Let's go meet your buddies on the beach."
"HOLY SHIT! It's Brock Burnett." Distracted by seeing Ritch approach with the movie star, the perfectly thrown spiral struck Simmons' head. "FUCK! That hurt."
Ritch doubled over laughing and put an arm out to stop Burnett. "Oh, man. I hope someone caught that on their phones. The guy who got hit's Mitch. He plays for the Falcons. Jerome, the guy who threw the ball, he's the other football player in the group."
"All of you play sports?"
"Not intercollegiate, sir. Mitch and Jer are on the football team. Simon and I on the boxing squad. But every cadet at the Academy has to at least play intramural sports. We take fitness seriously."
"I'm sorry, darlings. I have to go talk to our commander." King's voice drifting from water's edge caught Ritch's attention. When he gazed towards the water, his fellow cadet was surrounded by three young women. "Listen, we have dinner plans, but we'll be here on the sand or in the pool most of the day. It's heated. You three should stop by later for a cocktail and a swim."
"And that's Edrice. He's the Casanova in our group."
"Good looking guy with a great body. I'm sure he does well with the ladies."
"Peterson, you're a dick!" Frisbee in hand, Boxworth jogged in Ritch and Brock's direction. "I'm your damn roomie, and you couldn't tell me who your neighbor was?" Joel wiped sand off his hand on his board shorts and extended it towards Brock. "Joel Boxworth, sir. I'm a huge fan."
"Nice to meet you, Joel. So you're Ritch's roommate? I think I heard a different name a couple of years ago when his fathers came here after a weekend in Vail."
"That would be Will Bender, Mr. Burnett. Our roommates are scrambled between second and third years. Will's the only one who knew about you"—Ritch avoided looking at Joel—"and I asked him to keep it quiet so we could surprise the others."
"And how did he know?" Boxworth sounded put off.
"'Cause my dads brought up who their neighbor was when Will and I went skiing with them."
The Wing drifted closer and surrounded Ritch and Brock. They all seemed surprised and delighted to meet the actor.
"So I hear some of you want to try surfing, and Ritch's the only one to have done it before?" Brock had promised he would memorize everyone's names by dinner time.
"I've done a bit too, sir." Simon garnered surprised expressions.
"You have?" Bender glanced between Ritch and Bremen. "Peterson told me there was no surfing in Florida."
"Hey! I never said that. What I said was waves in South Florida were only big enough when a storm approached."
"Same in the Tampa Bay area." Bremen lifted his head and smirked. "But my high school buddies and I used to drive over to Daytona all the time. Good surfing in that part of the state."
Brock returned to his place for a wetsuit and board, and spent a couple of hours instructing those interested in trying. The others returned to whatever it was they were doing, awaiting their turn.
Lunch, sun naps, and a rough football game with two guys from the University of Nevada, Las Vegas who asked to join in, occupied most of the afternoon. Showered and dressed in shorts and t-shirts, the eight young men trooped next door around sunset. Brock had a washtub full of iced beer waiting for them. Stuffed to no end and a little tipsy, the crew returned to La Casita after watching a rough edit of Brock's latest movie.
"You're roommate's a slut." Simmons poured himself a cup of coffee and sat at the kitchen island next to Ritch. "He didn't come home last night."
"Really? Good for him. At least someone's getting laid." Ritch winked at Simmons.
"I'm on the hunt today, bro. Now that I know cock ain't my thing, watch out women."
"So, how come Joel's a slut?" After the time spent with Brock the previous day, Ritch had his suspicions but wanted confirmation.
"You know how he said he didn't want any more alcohol last night and went to our room while we came here to mix cocktails?"
"Yeah…"
"When I got up there, there was a note telling me not to wait up. He'd be at Burnett's if anyone needed him."
Ritch chuckled. "He did stick close to Brock a lot yesterday. Is he back?"
"Not before I came in here to make coffee. What time we leaving?"
Thanks to traveling with his family, particularly with his brother, Ritch was accustomed to lots of exploring and sightseeing when visiting a new place. The Wing had other ideas. They mostly wanted to spend their time at the beach, at the pool, or out drinking and chasing women.
At his insistence, they planned to be at Universal Studios sometime later in the morning. The place was not even open yet. "We may need to call him if he doesn't get back soon. I'd prefer we not wait until afternoon to leave."
It was a long day at the amusement park. They reluctantly returned to Malibu, after nearly twelve hours of carousing and raising hell, much to the amusement or annoyance of other visitors and more than one employee. Since by the time they were back at La Casita the group knew about Joel spending the previous night next door, he unceremoniously announced he would see everyone the next morning.
The following three days, the group barely left the house. Instead of going out to bars, they made a couple of beer and pizza runs. It was cheaper that way. Every woman who walked by them was discretely rated, as the men lounged on the sand, drinking. Anyone rated a seven or better was approached and invited to hang out with them.
The skirt chasing culminated in a Thursday night pool party. The cadets provided beer and pizza; some of the women offered joints and were asked to smoke away from the men. They explained they could get in trouble if they were tested upon returning to the Academy. Brock had left the previous day for an appearance in New York and the decibels had risen when the outside speakers were in use. Joel spent the night on the couch, so SImmons and one of the women at the party could have the room.
Because Brett's Wrangler could not accommodate them all at once, and because he did not want to get inked, Baker volunteered to run a shuttle between La Casita and the tattoo parlor. "I never imagined I'd get to hang out with you guys. I'm beyond grateful you've all looked after me from day one, but I don't want to be the only one with the tattoo at the Academy for the next three years."
"Hey! That means I'll be alone when these guys graduate." Simon Bremen did not sound pleased.
"No pressuring the kid, Bremen." Ritch winked at Jerome. "Jer can always get inked later. I have a feeling the eight of us will be spending time together whenever we can in the future."
Ritch and Simon had driven to INKATORIUM the previous afternoon to review Simon's drawing and schedule appointments. The parlor opened in the afternoon, so Ritch booked two artists at a time. The design was simple, a stylized airplane wing with USAFA curving along the top and The Wing '24 below, completing the circle. Simon's would be a '25 instead.
Jerome drove Ritch, Simon, Fred, and Will over shortly after lunch, and returned to La Casita to collect the others. By the time he was once again at INKATORIUM, Ritch and Simon were done. Their shoulders, covered in clear wrap, looked messy. "They're great! You'll realize it once you unwrap them and wash off the excess ink," said the woman working on Fred at the time.
While he waited for those getting inked to be finished, so he could drive them back to the house, Jerome agreed to drop Simon and Ritch in front of TCL Chinese Theatre. Ritch wanted to stroll along the Hollywood Walk of Fame and promised he and Simon would find their way back.
"We'll have to come back one day to check out Chipper's star once he gets it." Ritch glanced through the Uber's rear window, as they headed toward Griffith Observatory.
"I still can't believe I got to meet him and hung out with him. Back home over Christmas, the high school friends I keep in touch with were full of questions."
"If you ever find out he's in concert near you, get in touch with him. I know Chipper well enough he wasn't bullshitting when he offered you guys tickets."
After leisurely strolling through the interior rotunda and around the exterior, the cadets stood at the plaza's edge, staring at the famous HOLLYWOOD sign. The late afternoon sun inched towards the horizon with each passing minute. Bremen at last broke their companionable silence. "I'm gonna miss you guys next year. It's gonna feel weird being alone." He sounded sad.
Ritch chuckled. "Alone surrounded by 4,000 other cadets. You'll still have Jer, the boxing team, and the ski club."
"I won't be the same." Bremen paused momentarily and his expression brightened. "I hope I get to serve under you one day, sir. You're gonna be a kick ass officer."
Ritch allowed the honorific to be used without complaint. "It still feels weird, Simon. To my brother, it comes naturally. For me it doesn't. I didn't even realize I had it in me, until the Academy woke something up. I'm sure growing up around Cap, Mr. A., and CJ influenced how I developed, even while away from home, but it took a lot for me to speak up at first.
"I don't know, man, but their example made me want to be like them. To help guide others and to do whatever I could to help those not as fortunate as I was growing up." He threw an arm around Bremen and gave him a sideways hug
"You listen to me, Bremen. Anything you need, and I mean anything, you let me know. Over the next year or after. If I can't help, I'll find someone who can. One thing that sticks in my mind's what my dads and brother always said about blood not being everything. Sometimes, the people we end up feeling at home with aren't relatives. You, and the rest of The Wing, are my family too. I'll always support my family."
Copyright © 2021 Carlos Hazday; All Rights Reserved.
48

43
My thanks to Mann Ramblings, Parker Owens, and WolfM for their assistance. The story is better that it would have been without their assistance.
Story Discussion Topic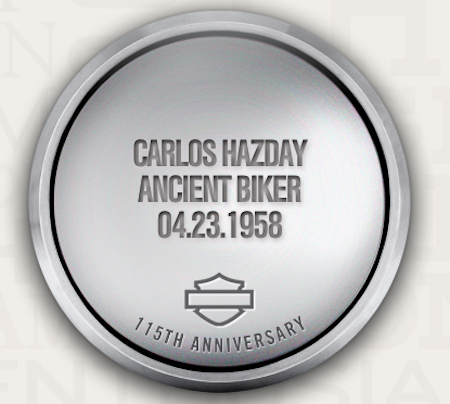 Welcome to the discussion thread for CJ's series. All things CJ are fair game, I simply ask you be respectful of others. I will actively participate in the discussion. Ask questions, speculate about what's coming, or bitch about what happened. We're now open for business!    
Chapter Comments
Newsletter

You probably have a crazy and hectic schedule and find it hard to keep up with everything going on.  We get it, because we feel it too.  Signing up here is a great way to keep in touch and find something relaxing to read when you get a few moments to spare.

Sign Up