Join For Free and Get Notified of New Chapters!

Are you enjoying a great story and want to get an alert or email when a new chapter is posted? Join now for free and follow your favorite stories and authors!  You can even choose to get daily or weekly digest emails instead of getting flooded with an email for each story you follow. 

 

Cadet - 23. Epilogue
The cadets would never see those hats again. Why bother retrieving them when they were not be part of any uniform they would wear in the Air Force? Pandemonium ensued. While graduates hugged and sought out friends and family, a mass of children swarmed the field to collect the discarded caps.
"Look, Uncle Ritch. I got one." Liebe proudly held her prize out for her uncle.
"That's awesome, munchkin. Did you go out there by yourself?"
"Nah, mate." Owen held the delighted girl in his arms. "An older kid went out with her and Joel's nephew, and CJ walked behind them to make sure they didn't get trampled."
Ritch held his hand out, and Liebe handed him the lid. "There should be a present for you in here." He retrieved a small, plastic bag from inside the headband. "You get to keep the money too." In addition to the cool souvenir, most kids would find a little surprise tucked in it: $20.24, to commemorate the Class of 2024.
"We'll see you in a couple of days?" Brett's hand on Ritch's shoulder redirected the graduate's attention to him and César. The morning after celebrating the new second lieutenant's achievement, the family gathered to say goodbye. Once they dropped Olga, Rosario, and Sebastián at the airport, Brett and César would drive to Vail.
"You guys still gonna be there?" Ritch knew his parents had interviews scheduled with a couple of contractors, trying to select one to do work at Falcon's Lair.
Over fifty years old, the Vail house was due for upgrades. At Owen's urging, a better insulated metal roof would replace the aging one, and new, energy efficient glass would be installed in all windows. A modern furnace and backup generator were also planned updates.
"We'll probably spend the whole week. Our first meetings are on Monday." César finished loading his parent's luggage in Heinrich and closed the rear hatch.
"Kiss Uncle Ritch goodbye." Owen held one of the twins after already having strapped Liebe in the back seat of the rental car.
CJ had the other boy in his arms. "I'm jealous of you, bro. I can't believe you and Lucy get to visit before I do." While Owen returned to Washington with the three kids, CJ was headed to Malibu as one of the President's campaign representatives at a fundraising event.
Ritch and Lucy were driving to Durango. Located in the south of the state, adjacent to the Southern Ute Reservation, the former mining town was popular with tourists. The day after, they planned to visit the Four Corners Monument where the borders of Colorado, New Mexico, Arizona, and Utah came together. They would be in Vail after another night on the road.
"We'll take pictures there and with Portia. Look for them online." Once the mini-vacation was over, Lucy would fly to D.C. with Ritch, and return to Boston after a few days with her family.
"Portia?" Brett stared at Ritch while shaking his head. "You've gotten worse than CJ at naming cars."
"Hey, don't blame me!" Ritch, with an arm around her waist, pulled his girlfriend in for a kiss. "That was all Lucy's doing."
Once the goodbyes were over, the young couple climbed aboard the newly christened Porsche, and Ritch grinned when the engine roared to life. He slipped the dark blue, kidskin driving gloves CJ and Owen had given him as a graduation present and nearly moaned. The supple material caressed each finger. "Thanks for coming everyone. See you all soon." Ritch put the car in gear and stepped on the gas.
With the top down, Lucy looked back, lifted her oversized sunglasses, and smiled. The white silk scarf wrapped around her hair fluttered in the wind. She waved at the men everyone now realized would one day be her in-laws.
Ritch was beyond happy. In thirty days he would report for duty. Until then, he planned to live on the fly.
The End
Although I've said it before, I'd like to reiterate my gratitude to Mann, Wolf, and Parker. Their contributions made this story significantly better.
And to you, my readers, I can't say thank you enough. Each Friday the highlight of my day wasn't posting a new chapter but enjoying your reactions and comments. However, I'm greedy. If you could spend a few more minutes online for me, please react, recommend, comment, and or review the story as a whole. @Myr has helpfully placed a button at the end of this chapter that will take you to the main page.
I'll be back, hopefully this fall, with CDMX.
Copyright © 2021 Carlos Hazday; All Rights Reserved.
My thanks to Mann Ramblings, Parker Owens, and WolfM for their assistance. The story is better that it would have been without their assistance.
Story Discussion Topic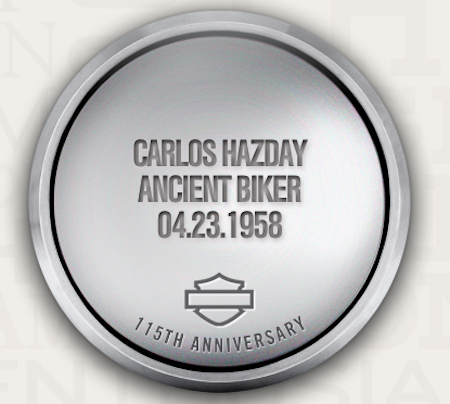 Welcome to the discussion thread for CJ's series. All things CJ are fair game, I simply ask you be respectful of others. I will actively participate in the discussion. Ask questions, speculate about what's coming, or bitch about what happened. We're now open for business!    
Chapter Comments
Newsletter

You probably have a crazy and hectic schedule and find it hard to keep up with everything going on.  We get it, because we feel it too.  Signing up here is a great way to keep in touch and find something relaxing to read when you get a few moments to spare.

Sign Up