Join For Free and Get Notified of New Chapters!

Are you enjoying a great story and want to get an alert or email when a new chapter is posted? Join now for free and follow your favorite stories and authors!  You can even choose to get daily or weekly digest emails instead of getting flooded with an email for each story you follow. 

 

If you enjoyed what you have read, please leave a reaction and/or comment for the author!
Dedicated to all the boys and girls who in their own way make choices and decisions that positively impact the environment every day. They help protect and preserve nature, improving the world for themselves and generations to come.
Dolphin Delivery - 1. Dolphin Delivery
"Papi! You're home!" Liebe raised her arms as she ran to the door. "Pick me up, Papi. Pick me up!"
In one motion, her father lifted Liebe and twirled her around. His baseball hat fell off when he did. She liked the hat because she had helped write Pete inside it so he would not lose it. That was what everyone called him even though his name was really Pedro.
"Wheee!" The blonde tyke squealed in delight.
"How's my favorite, little girl?" Papi asked after stopping and giving her a kiss and a squeeze.
"Papi! You forgot my party. I'm big now." Liebe had celebrated her birthday the week before.
"Oh, that's right. How's my favorite, big girl?" Her father gave her a bunch more kisses all over her face, and returned her to the floor.
"I'm good, Papi. I missed you." Pete was a fireman and slept at the fire station when he worked. She had not seen him since yesterday. "Daddy's washing Spot." Daddy was her other father. Spot was the Dalmatian puppy she got as a birthday present. He was white with black spots all over.
"Are we going out on the boat?" Papi asked. "Are you ready?"
"Yesss! Daddy and I already ate. We've been waiting for you." Liebe liked eating breakfast with both her fathers, but sometime it was only one.
Illustration
Foreground: Brunette fireman in t-shirt and pants with suspenders holds blonde girl to his chest.
Background: Blond man in long-sleeved t-shirt and board shorts rinsing Dalmatian puppy on dock with boat visible behind.
The girl grabbed her father's hand and pulled him toward the glass doors facing the canal behind their house. The Florida Keys were a chain of little islands with many houses built next to the water.
"Papi's home," Liebe announced. "We can go now, Daddy."
"Hi, Tag." Papi called her other father Tag even though his name was Taggart. Liebe always thought that was funny. Tag was her favorite game to play at the park. "I'll go change into my bathing suit while you finish drying Spot."
While Papi was a firefighter, Daddy took people out on the ocean to go fishing. He also taught them how to swim underwater. Liebe knew it was called scuba diving and could not wait until she was old enough to do it.
However, she already knew how to fish. They went out on the boat all the time, and Liebe had her own little fishing rod. The hooks were little too, but she knew how to stick a shrimp on it to catch fish. Her dads always caught bigger ones because their fishing poles were bigger. She knew when she was older, she would get a bigger pole to fish with.
Illustration
Blonde girl wearing a t-shirt and pink bikini bottoms standing on a dock holding a fishing pole.
"Get the suntan lotion, Liebe," Papi pointed at the bottle while Daddy loaded a cooler with water and snacks in the boat. "I'll put it on you."
The sun is very strong in the Florida Keys. Liebe's fathers insisted she play outside often because a little sunshine was good for her. But only after putting protection to avoid sunburns. They said it would help make sure she did not have wrinkles when she got older. She could not imagine being that old.
Liebe liked the way the lotion smelled like coconuts. However, she did not like how funny she looked with the white stuff all over. "That tickles." She giggled when Papi rubbed her belly.
"We're ready. Let's go." Daddy started the engine, while Papi helped her get on the boat. He then untied the ropes holding it to the dock.
They went slow at first. The canals were a no-wake zone, and Liebe knew how to read those words on the sign on the seawall. That was the wall separating the water from the land.
Her dads had explained the reason for going slow was to avoid hitting the many animals that visited the canals. She had seen manatees, turtles, and dolphins before.
Illustration
Side view of a white boat with canvas awning. Floating on the water with a NO WAKE sign visible behind it.
The silhouettes of two adult males and a female child are visible on the boat.
"Hang on, Liebe." Daddy turned his head and winked at her.
The boat was no longer in the canal; it was moving toward the bridge. Since the Florida Keys were so many islands, there were roads over the water connecting the bigger ones where people lived. Liebe knew as soon as they crossed under the bridge Daddy would make the boat go faster. She held on to her other father's hand.
The fast ride did not last too long, but Liebe could no longer see the bridge or the houses when she looked back. They had gone quite a way. When they slowed down, and Daddy turned the engine off, she knew this was where they would catch fish.
Like they always did, her fathers helped her get organized. She was wearing sunglasses to protect her eyes, but her dads liked her to wear a hat too so her face would not burn. She put it on, grabbed her fishing pole, and walked to the front of the boat.
One of her fathers opened up a small cooler, and Liebe smiled when she saw the shrimp inside. She stuck her hand in the middle and took one out. With Papi watching so she would not hurt herself with the sharp point, she put the wiggling little thing on the hook and got ready to fish.
Illustration
Blonde girl wearing a floppy hat and sunglasses holding a fishing rod with a shrimp dangling from a hook.
Liebe sat on the front of the boat. Her legs dangled over the side while she watched the place her fishing line sank into the water. Daddy stood next to her while Papi fished from the back.
"I GOT ONE, I GOT ONE!" Liebe shouted when she felt something pull on her fishing line.
Daddy put his pole on the deck and paid attention to her. "You know what to do, Liebe. Let the fish run a little and then start turning the handle."
She did it the way her fathers had shown her and with a little help to make sure she did not drop the fishing pole, she turned the reel until a little fish could be seen hanging from the hook right above the water.
Once she had it inside the boat, Papi took a picture with his phone. "Can we keep it?"
"I don't think so, Liebe," Daddy said to her. "It's too small. You know what we have to do. Do you remember what it's called?"
"Catch and release. We take the hook out, and we throw the fishy back in."
"That's right. Very good. Maybe one day, after it's grown enough, we'll catch it again." While Papi helped her, Daddy was catching fish big enough to eat.
When the bucket they used to put the fish in was full, Daddy started the engine. They were moving to a place where the water was not so deep. They were going swimming!
Illustration
Liebe standing on the boat holding a fishing line with a small fish hanging from the end of it.
"Look, look! Dolphins!" Liebe always became excited when dolphins swam next to the boat. It happened all the time. Her fathers had explained they were not fish even though they lived in the water. However, they could not breathe underneath, so they came up to take in air. She loved it when they jumped and splashed back in the water.
When the boat stopped, Daddy jumped in the water. Liebe wanted to go in with him, so she asked Papi to toss her over the side of the boat.
"What are you going to do when I throw you?" Papi looked at her very seriously when he asked.
Liebe knew the rules well. She already had her life vest on and had no problem telling her father what she would do. "I have to keep my legs together when I hit the water so I can slip in and not hurt myself."
"Very good, Liebe," her father said. "What else?"
"I close my eyes and hold my breath until my head's out of the water again."
Papi smiled and patted her head. "Sounds like my little flying fish is ready to go." Then he held her under the arms and threw her overboard.
"Wheee!" She screamed until she sank.
Illustration
Front: Brunette in bathing suit tossing blonde girl
Back: Blond man floating in water with dolphin fins visible
Liebe did not sink very deep. Daddy caught her and lifted her as soon as her head went under the water. She came up laughing and wiping drops away from her eyes. When Papi joined them, the two fathers played catch with the girl while she squealed and laughed. One of them would toss her in the air, and the other one would catch her.
One time, when she was high up in the air, she saw the dolphins returning. "They're coming back!" She pointed at a cluster of the animals moving toward the boat.
Two of them appeared to be holding another one and helping it move toward them. "Pete! Quick, climb aboard and get my knife." Daddy always strapped a big knife to his leg when he went diving or fishing, but he had taken it off after they finished catching fish.
Liebe was a smart girl and figured out why some of the dolphins were helping the other one and why Daddy wanted his knife. The one that could not swim by itself had a fishing net wrapped around its head.
"Help it, Daddy. Help it." Papi jumped back in the water, handed the knife to Daddy, and grabbed Liebe to move her out of the way while reassuring her. "Tag will, baby. We'll make sure to cut the net off."
Illustration
Two men and a girl floating in water with a group of dolphins near them. One has netting around it.
With dolphins all around them, Papi helped Liebe climb back on the boat. The pod kept the trapped dolphin afloat, but they made a little room for Daddy when he swam toward them.
"Be careful, Tag." Papi held Liebe while they watched Daddy run his hand over the dolphin's back and then grab the net. He cut a couple of the strings with the knife's sharp edge. When he had sliced enough of them, he pulled on the net, and the big animal was free.
"Squeee, squeee, squeee!" The clicking and jumping showed how happy the dolphins were that their friend was saved.
"That was fun." Daddy swam next to the boat, threw the net on the deck, and handed the knife to Papi. "You two should come back in the water."
As the dolphins swam away, Liebe and Papi jumped back in the ocean. "Thanks for saving it, Daddy."
"It was the right thing to do, Liebe. Many people think the sea is a garbage can and dump things in all the time. That's not good for the animals who live in the water. It's why we always tell you not to throw anything in."
Illustration
Daddy in the water, surrounded by dolphins, cutting the net off.
Daddy looked at her and smiled. "You wanna know something else?"
"What, Daddy?"
"It's not an it, Liebe. It's a she. A girl dolphin! A pregnant one. She's gonna have a baby."
"Wheee! I love baby dolphins. And I love Mamma Rose!"
The two fathers looked confused. "Mamma Rose?" Papi asked.
"Yeah! Did you see the birthmark on her fin? It looks like a flower. So, since she's going to be a mommy, her name's Mama Rose."
"That's perfect, Liebe. We'll have to look carefully next time dolphins swim with us. To see if she comes back."
They did not have to wait long. Once they were back on the boat and heading home, the pod of dolphins surrounded them again. Mamma Rose was in front leading them. When they crossed under the same bridge they did every time, most of the dolphins swam away, but one remained by their side until they got to their house.
"Look, Papi." Liebe pointed at Mamma Rose. "She's happy! She's smiling."
"That she is. It's time to go inside and have a bath. Why don't you tell her goodbye?"
Liebe kneeled on the edge of the dock, put her hand out, and waited until the dolphin came closer. "Bye, Mamma Rose. I have to go clean up. I'm glad you're safe. Please come visit us with your baby one day."
The dolphin nodded her head repeatedly and squeeked. Then she swam away.
Illustration
Liebe kneeling on dock, hand outstretched over the water, almost touching the dolphin's head.
A few weeks later, Pete and Tag sat behind their house at a table with an umbrella, sipping iced tea. Liebe ran back and forth on the dock chasing and being chased by Spot. The puppy would bark at her, and she would laugh. One time, Spot caught up to her, grabbed the edge of her shorts, and pulled them down part way.
"Spot! No!" The laughing girl stood still trying to pull up her clothes and cover her white butt. It was then she noticed they had visitors. "Papi! Daddy! It's Mamma Rose!"
Sure enough, the dolphin they had helped before had returned. However, she was not alone. Swimming next to her was a little dolphin. She had delivered her baby.
Both fathers walked over to the dock, sat on the edge, their legs were right next to each other's when they dangled them near the water. Liebe joined them and sat on their joined knees. "Isn't it cute? Ohhh, I hope they follow us next time we go out on the boat. I want to swim with them."
"I'm sure they will, Liebe," Daddy said. "Mamma remembered where we live and brought her baby to visit us."
And that is what happened. The next time they went boating, Mamma Rose and her baby joined them. When they found out the little one was also a girl, Liebe named her Kara.
That is the story of Mamma Rose and Kara who became like part of the family with Liebe and her two dads.
Illustration
Pete and Tag sit on the dock with Liebe straddling their legs.
Mamma Rose and Cara look at the humans from the water.
The End
Thanks to my support team and thank you for reading. I hope you enjoyed the story.
Copyright © 2019 Carlos Hazday; All Rights Reserved.
24

18
If you enjoyed what you have read, please leave a reaction and/or comment for the author!
Story Discussion Topic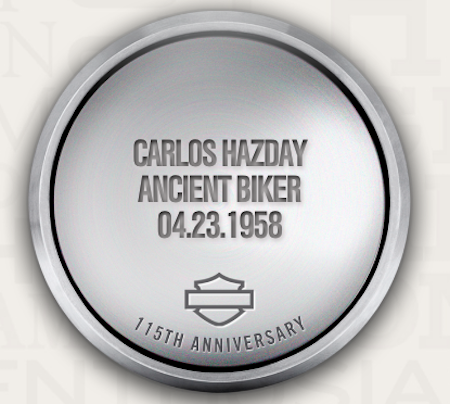 Welcome to the discussion thread for CJ's series. All things CJ are fair game, I simply ask you be respectful of others. I will actively participate in the discussion. Ask questions, speculate about what's coming, or bitch about what happened. We're now open for business!    
Chapter Comments
Newsletter

You probably have a crazy and hectic schedule and find it hard to keep up with everything going on.  We get it, because we feel it too.  Signing up here is a great way to keep in touch and find something relaxing to read when you get a few moments to spare.

Sign Up