Join For Free and Get Notified of New Chapters!

Are you enjoying a great story and want to get an alert or email when a new chapter is posted? Join now for free and follow your favorite stories and authors!  You can even choose to get daily or weekly digest emails instead of getting flooded with an email for each story you follow. 

 

If you enjoyed what you have read, please leave a reaction and/or comment for the author!
Georgetown: Roar - 5. Roar • Part V
Roar
•

Part V

 

 

The meeting with the faculty advisor yielded the results CJ was looking for. The man adjusted his class schedule so he was done in the early afternoon each day. Based on the advisor's voiced understanding and support for his involvement in the presidential campaign, CJ suspected he was not the first student in a similar position.

With the modifications approved, his plan for the semester was to visit the gym at Yates Fieldhouse early each morning, shower and change in the locker room, and head to class afterwards. Three times a week, he had a free period at noon and he thought those days he would eat lunch on campus. On Tuesdays and Thursdays, a longer span between morning and afternoon sessions gave him the option to walk home for lunch if he felt like it.

Owen and the dads supported CJ's decision to eschew joining any campus organization during his first semester in school. He wanted to honor the commitment to Robbie Mook and Hillary Clinton and did not want additional responsibilities, which could prevent him from giving as close to one hundred percent to the campaign as possible. The president of the Young Democrats reached out to him and he agreed to meet her but refused to join the group. They did come to an understanding for him to participate in some of the organization's events as long as they did not conflict with campaign commitments.

On the initial day of classes, he was happy with the decision to limit his extra-curricular activities. The amount of work assigned that Wednesday told him he was not going to breeze through his coursework the way he had at Walls. Even though School Without Walls High School was deemed a top academic institution, the sheer volume of reading and research assigned the first day let him know the standards and expectations were now much higher. He hoped having time to do homework in the afternoons would keep evenings free to spend with his dads, brother, and boyfriend.

• • •

The fathers took an early train from New York and were home before CJ returned from classes. When he walked through the front door, kicked off his sneakers, and dropped his backpack on the floor, César looked up from the kitchen counter. "Hey, buddy. How's your day been?"

Brett sat on one of the breakfast bar stools and swiveled to look at the newly minted college student. CJ smiled as he walked towards the back of the long, open space. Both men wore only shorts, but César had a plain, white apron tied around his neck and waist. CJ stopped next to Brett and threw his arms around the retired marine. "Better, now that you guys are here. Welcome back, Papa." He walked around the counter and repeated the hug with his other father. "You too, Dad. Welcome back. Just so you know, I still hate you guys. I can't believe you went to a Springsteen concert when I―"

"Dude! You have nooo idea what you missed. It was fucking incredible. Best Springsteen concert I've ever been to." Brett didn't seem to notice the glare directed at him. "And let me tell ya, your dad has dragged me to quite a few of them in the time we've been together." Brett's smile seemed to grow. "Best part: your buddy Ajax hooked me up! I like that guy. So I pull out a doobie right before we walk into the stadium and your dad's like, I don't know, freaks out. It was like―"

"Jarhead! Enough! You're starting to sound like Harley. Shut the fuck up and let CJ talk. I wanna hear about his day."

CJ shook his head and chuckled. Sometimes he felt he was living in the middle of a cable network series or an amateur internet novel. His dads were a breathing, living comedy routine. "It was good, dads. I'm glad I've had three years to get familiar with the campus. Never got lost during the day. And more than once, I gave newbies directions.

"But let me tell you something, this ain't gonna be easy. If the amount of work the professors gave out today's any indication, I'm gonna spend lots of time with my nose in a book. Speaking of books, that reminds me. I need to text Ozzie." CJ took his phone from his back pocket and started tapping away at the screen. "I didn't buy a copy of The Federalist Papers 'cause he has one already. One of today's assignments' to read some of it. What're you cooking?"

"Seafood paella. Since we got in early and we're still on vacation, I stopped at the market. I figured it would be a nice way to celebrate the fact you're now a college man."

"Yummm! Okay, I'm going downstairs. I want a shower and then I have reading to do."

In the early evening, Ritchie sat at the head of the table once again when the family gathered for dinner. "What was it like, CJ? Did you make any new friends?"

"It was cool. A little overwhelming in class because of all the work. But I think I'll be okay. At least the stuff I was reading this afternoon was interesting. I'm not looking forward to my physics class tomorrow. I wanted to take geology for my science elective but it was booked solid."

"Rocks for Jocks was a popular subject at Berkeley." Brett winked when he looked at CJ. "The athletes always had first crack because they were allowed to register early."

"The same was true of a geography course when I was at the University of Florida." César placed a soup pot on a corner of the table and picked up the ladle inside it. "Okay, pass me your bowls and I'll serve."

Ritchie handed his to César when the man extended a hand in his direction. "So? Did you meet any new people? What are they like?"

"I see my little brother has his detective hat on. This is going to be another Officer Peterson interrogation." Ritchie blushed while the dads and Owen chuckled. "I'm not sure I made any new friends, Ritchie. But I definitely met a bunch of people. And I did see the guy I helped move in last week, Carson. I was coming home and he was leaving Lauinger Library when I walked by. I'm having lunch with him on Friday."

"Today was one of those days you said you'd eat at school, right? How was it?" Owen glanced up and gingerly took back the filled bowl. "Thanks, César. It looks good and smells fantastic."

César smiled, no doubt pleased with the compliment. "I haven't made it in ages. I'm too lazy most of the time. But I felt inspired."

"This is good, Mr. A. Real good." Ritchie's praise was mumbled as he sucked the meat out of a mussel shell.

"That it is. Please feel free to be inspired more often." CJ accepted his own bowl while nodding.

"Thanks. I'll try, but don't expect this type of meal all the time." César finished spooning the aromatic concoction into his own bowl and sat next to Brett. "How did the meeting with Dash go on Friday?"

CJ gave Owen a quick glance. "It was good. We took him to Forbes Grill. I have that membership and never use it."

"Don't worry about that. It'll come in handy often enough as you get older."

"Okay, if you say so. Dash suggested Washington over South Beach. He said the South Florida market was too cyclical. He called it boom or bust. And he said right now sales are spiking. Supplies are dwindling and prices are going up."

"That's our home town. As soon as the inventory's low, new developments will start up. There'll be too many built. A new glut of units will bring prices back down. Or a South American country will face a crisis and money will either rush in or flow out of Miami's economy. I've seen it happen quite a few times."

"Dash didn't go into all that detail but I can see it happening. Anyway, he said DC was a more stable market. Prices rarely dropped as low during bad times. And an uptick was often more pronounced. He said Georgetown and Kalorama might be too expensive but some other areas have long-term value potential."

"He's right, you know?" Brett used a knife to punctuate his statement. "Rock bottom prices aren't all that common around here. The units we bought in Doc's building were a fluke. You know most of the other ones are in Virginia."

"He asked us about Virginia. I told him no. If this is a place we might want to live in at some point, it has to be in the District. I also gave him a maximum price. Told him not to bother with anything listed above three million."

While César and Brett smiled, Ritchie looked astonished. Owen just laughed. "Close your mouth, Ritchie. Don't look so surprised. You know well enough he has the money. And your big brother's making decisions based on the future instead of just the present. He's not thinking like a kid so much these days. I think he's growing up."

• • •

"CJ! You're early, habibi."

When Brett purchased and remodeled the old Georgetown Theatre, the space went from about 6,000 square feet of single use with a little balcony above it, to a 15,000 square feet multi-use property: apartments above, offices in the middle, and retail spaces on the ground floor. One of the two retail spots was occupied by The Polished Man.

"I know, my friend." CJ translated the Arabic "habibi" and used it without conscious realization until after he did. "I had time and thought I'd surprise my cousin. But he's not home."

There were two two-bedroom apartments on the third floor. One of them was Rod Abelló's home; the other one had never been finished and served as offices for Third Line―Brett's real estate company. CJ knew his dad was thinking of moving into the second floor when the current tenant's lease expired.

"You're in luck. I don't have an appointment right now so I can take you early." Ali waved at the barber's chair he was dusting when CJ walked in. "What can we do for you today?"

Brett explained to CJ the rent he charged tenants was somewhat below market. They were looking to cover all costs of owning and operating the building, not expecting to make a big profit from the leases. The real yield on the investment would come when the structure was sold. The improvements had already raised the value and spurred the next-door owners to begin rehabbing their property―it was now surrounded by scaffolding. Brett hoped the momentum would continue, spread to other edifices, and increase the value of their investment even faster.

"A trim and a shave." Because of his engagements on behalf of Secretary Clinton's campaign, CJ had paid more attention to his appearance over the summer than ever before. He had kept his hair short but forgone his usual crew cut or high-and-tight. And although he hated shaving, he was doing it more often than usual. "We have a black-tie thing tonight and I have to look respectable."

The Polished Man was an upscale, full-service, old-fashioned barber shop. CJ began patronizing it as soon as Ali's father opened up; it was much more convenient than the one at the US Capitol he frequented before. He also liked the pampering of a hot-towel shave and spoiled himself with one whenever he went to have his hair cut. The rest of the family followed his migration and either Ali or his father now took care of all five men in the Abelló-Davenport household.

"Owen mentioned the banquet yesterday when he was in. He said this is something you attend every year?"

CJ looked at the Human Rights Campaign yellow-on-blue equal sign on Ali's station mirror―it was stuck to a corner, next to a picture of the barber with his wife and two children. Brett had been somewhat hesitant to sign a lease with a Muslim tenant, concerned with their reaction to having a gay landlord. CJ insisted he come out to them and Ali's father assured them he might be religious but was not fanatical. He had no issues with homosexuality. The rainbow sticker on the front window proclaimed their support for the gay community.

"It's the HRC annual national dinner," CJ said, pointing at the decal. "Been going to them with the dads since I moved to Washington. This is my fourth one in a row. But this year we're taking Ritchie with us for the first time. It should be fun. And I like seeing my baby brother all dressed up, so that's a plus."

• • •

CJ stopped his brother as soon as they exited César's Cadillac, and while his dad dealt with the valet, he straightened out Ritchie's bow tie. "You look good, bro. Better get used to the tux. I think you'll be attending a lot of these things over the next few years."

"Thanks, CJ. You guys look good too. You mean I'll be coming to this dinner from now on?"

"This one and a few others. I'm guessing the dads are no longer embarrassed by you and are ready to stop hiding you. They're setting you loose on Washington's socialites. Poor people." CJ's chuckle was rewarded with a punch to the arm.

Inside the Washington Convention Center, their first stop was the bar. While César, Brett, and Owen ordered martinis, CJ asked for a club soda and Ritchie for a Coke. "How come you're not having a real drink, CJ?"

"Bro, I'm still underage!"

"Yeah, but I saw you order drinks in Vail and in Chicago. People think you're old enough and let you buy booze anyway."

CJ glanced around for a moment and then bowed his head so only Ritchie could hear him. "Keep it down. Doesn't matter if I can get served. It's still illegal. And since my age's been a topic during my appearances, everyone knows I'm only eighteen. Last thing I need is to end up being seen on YouTube drinking. I'd rather that don't happen. At least not until the campaign's over."

"Where are you going?" César's hand on his shoulder made CJ stop and turn around.

"I want to say hello to some people I met in Philadelphia during the convention. I want to introduce Ozzie to them."

"Okay. Brett and I need to do the same. There's a few acquaintances we need to say hello to. We'll take Ritchie with us so people who haven't met him yet can. Meet you at our table?"

"You got it. Come on, Oz. I want you to meet Representative John Lewis from Georgia. He's one of the heroes of the Civil Rights movement in the sixties. One of those who'll end up in history books and we get to talk to him in person. Something to tell our kids about." The Congressman remembered meeting CJ in Philadelphia, spoke with him and Owen for a few minutes, and agreed to pose for a picture with the two men.

"Hi, CJ. How are you?"

Seeing Aileen Ridder made CJ smile before leaning in to kiss the woman on both cheeks. The Human Rights Campaign volunteer coordinator had become a friend after CJ's first stint at the organization the previous summer. "Aileen! So good to see you." CJ took a step backwards and slipped an arm through Owen's. "Do you remember my boyfriend? Owen, this is―"

"Don't be daft, mate. Of course I remember her. It's good to see you again, Ms. Ridder." Owen traded air kisses with the woman and then offered his hand to the good looking, dark-haired man standing next to her. "Hi, I'm Owen Liston."

Recognizing the man, CJ's smile grew wider. "I don't think he can hear you, Ozzie. Mr. DiMarco's deaf." Although CJ spoke to his boyfriend, his gaze was fixed on the man who had won the competition on the reality show America's Top Model. He tried to ensure the actor and model could see his mouth moving. "Hi, I'm CJ Abelló. This is my boyfriend, Owen Liston."

DiMarco flashed a blinding expanse of white teeth and responded in sign language, the man one step behind him and Aileen translating. "Good to meet you, CJ. I understood what you said, Owen. I only need you to look at me so I can read your lips."

It was Nyle who asked to take a picture with the two of them; Aileen used first his phone and then CJ's to snap the shots. A couple of other flashes went off and CJ wondered who else was taking pictures when he heard a guy say something about getting a boner looking at them even though they were wearing tuxedos instead of Speedos.

"How did you know who he was?" Owen whispered as they walked away.

"I read an article about him in Out magazine. He told them he was 'fluid' when asked about his sexuality. You better stay away from him. He's too damn good looking."

"Yeah, I noticed. Kinda looks like you with the dark hair, pretty eyes, and scruffy face. And he's even taller than me. Yummm!"

"Asshole."

After making the rounds, they found their way to their table and took the seats Ritchie pointed out next to him; the dads sat on the kid's other side. More than once, their meal was interrupted when people stopped by to say hello on their way to or from the bar.

"There's one more person I'd like to acknowledge." Virginia Senator Tim Kaine―the Democratic nominee for Vice President―was met with a roar of approval when first introduced. He began his speech by acknowledging several fellow members of Congress and assorted other dignitaries in attendance. "CJ, please stand."

"Shit!" CJ wiped his mouth, tossed the napkin on the table, and rose to his feet. "I wasn't expecting this." He blushed as he had not done in a very long time.

"Although I'd heard about him, I first met CJ Abelló in Philadelphia back in July. He was a delegate from the District of Columbia. At eighteen, one of the youngest ones in attendance. Earlier tonight, I stopped by his table to say hello. At the time, I had the pleasure of being introduced to his fathers, his brother, and his boyfriend. What a group! You can feel the love between those men if you're lucky enough to spend time with them. Proof that the great American family isn't limited to a man, a woman, and one point five kids." The crowd roared its approval.

"CJ's a freshman at Georgetown University and represents the best of America. This young man has taken a stand. Against divisiveness and for togetherness. He's living proof age is not a barrier to being involved. And he exemplifies what our future looks like. With the support of his family, he's given his time to work on behalf of our campaign. Gracias, CJ."

CJ raised a hand to acknowledge the applause and retook his seat while staring at Ritchie.

"Legend, mate. Fucking legend." Owen leaned in and kissed CJ's cheek.

"See, bro? That's why I ordered a club soda. Tim just added some 4,000 people to the number that knows who I am. You know this will be online no later than tomorrow. Could you imagine what the comments from internet trolls would be if I had a martini glass in front of me? The losers who have nothing better to do but comment on anything and everything would pounce."

César smirked and stared at his son. "Tim? Already on a first name basis with another big-shot politician?"

"Leave me alone, Dad. Don't be an ass."

• • •

"CJ!" The shirtless, hairy-chested, muscular redhead behind the bar looked delighted when the customer in front of him moved to the side revealing his smiling friend waiting behind. "Where's Ozzie?"

"That's it? That's the greeting I get? Where's Ozzie?" CJ tried his best to sound insulted. "What the fuck, Sean? When did I become chopped liver? Ozzie'll be here in a minute. He had to go to the bathroom."

Sean reached over the lacquered wood surface of the bar, placed a hand on the back of CJ's neck, and pulled their heads together. As he was prone to do whenever the Washingtonian showed up at PRIME, Sean mashed their lips together and his tongue forced its way into the other's mouth. Pulling back, he licked his lips. "Mmm… chopped liver. My favorite."

"Asshole!"

"Hey! What's going on here? Are you putting the moves on my boyfriend?" Owen threw an arm around CJ, acting the possessive boyfriend, but his broad grin told those watching the interaction these guys were playing a game.

"Ozzie! Welcome back, bud. How was the ride up? The usual, guys?"

"How about some shots first? You pick." CJ retrieved his money clip from his front pocket and peeled off a fifty he placed on the bar. "I don't know about Ozzie but this rush hour traffic shit in New York sucks."

"I agree." Owen nodded vigorously. "The ride from Washington was good, Sean. The train was crowded but on time. Catching a cab from the station to the apartment was murder and so was traffic. We showered, changed, and called an Uber to get here. Traffic was still a mess."

"Make two more of those, Sean. And the first round's on the house."

CJ whirled around ready to throw a punch when he felt a hard body push against his back―a lumpy bulge nestled against his butt. He found himself face to face with Antonio Tony Martellini, the owner of PRIME. Tony flashed a crooked smile and hugged CJ. "We didn't know you were coming to town, guys." He repeated the hug with Ozzie while Colt grabbed hold of CJ.

Colton Mann was Tony's partner in business and life and principal owner of WOOF, the gym where Sean worked as a personal trainer and CJ and Owen patronized when in Manhattan. "You guys coming to work out tomorrow?"

"I don't think so, Colt." CJ took two of the tumblers Sean had filled with a peach colored concoction and passed them to the couple. "We're busy tomorrow. Maybe on Sunday or Monday. What are we drinking, Sean?"

"Sex on the beach."

"Perfect. That's still on my bucket list. And yes, I've heard sand can be a pain in the ass… Literally! Thought about it on South Beach last month but there were too many people around. Even when we got back from the bar in the wee hours. Cheers, guys." The men raised their glasses and guzzled the drink. "Anyway, we weren't even sure we'd make it here tonight. I texted Sean when we got to the apartment and decided we didn't want to stay in. We're in town through Tuesday. Ozzie and I arranged to miss two days of classes but we have to get back. And between now and then we may not have a lot of time."

"My boyfriend's being modest again." Ozzie stirred the rum and coke the bartender placed in front of him following the shots and discarded the straw. "CJ was invited to be at the presidential debate Monday night. He has to call Clinton campaign headquarters tomorrow morning to see if he has anything to do before. I wasn't about to miss the opportunity, so I made sure the invite was good enough for me. Who knows if I'll ever get the chance to see one of those again?"

"You'll be there when your boyfriend runs for President." Sean slid the fifty dollar bill back towards CJ. "Shots were on me. And the boss bought the first round. Put your money away."

CJ stuck the bill back in his clip, ripped out a ten, and tossed it at Sean. "Thanks, guys. That's for you, bud. You all are gonna have to wait a long time for me to run for President. I won't even be old enough until 2032. So when are you guys coming down to Washington for a visit?"

• • •

CJ reached into the closet and retrieved a pair of shorts and a t-shirt. Stepping into the bathroom, he looked at himself in the mirror and splashed water on his face. They had not been falling-down drunk but were far from sober when they left PRIME the previous evening. Early this morning was more like it. Riding through the somewhat empty streets, CJ marveled at the city being so active, even at that hour. Manhattan didn't slow down the way Washington did.

He closed the door to the bedroom trying not wake Owen, grabbed his money clip and keys, started the coffeemaker, and left the apartment. It was way past the time he arose most days, but considering how late he had gone to bed, he knew he would be catching up on sleep that evening. He ran to the bagel shop and once back home, poured himself a cup of coffee. He wanted to head out around noon so it was time to wake up his boyfriend.

The Global Citizen Festival had once again taken over Central Park's Great Lawn and CJ was excited to be back. The artist line-up was a mish-mash of music styles with something to please everyone. The crowd was sparse when they arrived and CJ took the opportunity to muscle his way towards the stage with Owen following close behind.

"Hey, Oz, check out who's on the side of the stage."

Owen looked in the direction of a small gaggle of people CJ pointed at. "The reporters from MSNBC? Aren't they one of the festival's sponsors?"

"Yeah, they broadcast the whole thing live." CJ took hold of his boyfriend's hand and pulled him towards the side where the people he recognized were standing. "HEY! Thomas!"

Thomas Roberts turned in the direction of the shout and smiled when his eyes locked with CJ's. He spoke to the person next to him for a moment and then strolled towards the man he had interviewed more than once over the past few months. "Hi, CJ. I had no idea you'd be here today. I figured I'd see you Monday at the debate but this is a nice surprise."

"We'll be there too. But we came up early for the Festival." CJ pulled Owen a bit closer. "Oz, this is Thomas Roberts. Thomas, my boyfriend, Owen Liston."

"G'day, Thomas. Nice to meet you at last. I've enjoyed watching you whenever you've had CJ on."

"Love the Aussie accent, Owen. But I sure as hell hope you watch when I don't have your boyfriend on too. Hang on one minute, guys. Don't go anywhere. I'll be right back. Oh, and if you're in town for the entire weekend, do you have any plans for tomorrow?"

When the reporter returned, he was carrying two lanyards with VIP ALL-Access tags dangling from the end. "Come on up on stage, guys. Walk to the end of the fence line and show these to security. You get to hang out up here today."

The unexpected move from the general admission crowd to the lofty heights of the stage was an unexpected but welcome benefit of CJ's political involvement. He introduced Owen to the people he knew and both enjoyed meeting the performers and other key individuals milling around. The following weekend, a picture of CJ and Owen bracketing Rhianna and Kendrick Lamar and a selfie of the two of them on the corner of the stage―with the roaring crowd behind them―graced the basement wall at the Georgetown townhouse.

• • •

Any thoughts CJ had about a lazy Sunday starting with a visit to the gym before meeting Cristina Pereira for brunch were forgotten when Thomas Roberts extended the invitation. After checking with Owen to make sure he was on board, CJ called Chipper's sister to cancel, explaining he and Owen had accepted the reporter's offer to spend Sunday with him and his husband at their place on Fire Island. It was a proposal Roberts had made before but the Washington couple had been unable to accept due to the large number of commitments they had over the summer.

"I wish you guys had come visit earlier. The season's over so the large, fun crowds are gone." Roberts handed his satchel over and climbed aboard the floatplane. "But in a way this will be better. We can spend time on the beach without being mobbed and I'm sure you have some reading to do for tomorrow the way I do."

"I don't care about the crowds. You're right, less distractions will mean I can get through my review of position papers faster. And I get to visit a new place and tick off another bucket list item. I've always wanted to ride in a seaplane."

They were at the 23rd Street Skyport on the East River, boarding their ride to Fire Island. Once Owen agreed to the overnight trip, CJ decided to splurge on the thirty minute flight to Fire Island Pines instead of riding the train to Long Island and then taking the ferry. It was not too hard to convince their host to fly with them. CJ covered the cost as a way of thanking him for the invitation.

Learning it was CJ and Owen's maiden flight on a seaplane and first trip to Fire Island, the pilot took what he called the scenic route. Past the Statue of Liberty, the Verrazano-Narrows Bridge, over Coney Island, the Rockaways, Jones Beach, and the western towns of Fire Island.

"Check out all the wagons, Ozzie." CJ pointed at the row of Radio Flyer red carts along the wood railing.

"Private cars aren't allowed on the island," Roberts explained. "People walk everywhere and use the carts to move luggage and supplies between the point of arrival and their houses."

Owen shifted his gaze from the carts to the long, winding, wood-plank walkway stretching in front of them. "I like how they built the paths above the ground. It reduces the impact on the environment."

"Figures that's what you'd notice!" CJ nudged Owen with his shoulder but his attention was on the houses visible through the trees and undergrowth. Each one accessed via walkways perpendicular to the primary one they were on. "Oh, wow! These places are awesome."

"And figures you'd pay attention to the architecture of the houses!"

Roberts took one of the connecting paths and when CJ followed him he came to a sudden stop. The A-frame, cedar-shingle roofed, three story home in front of them took his breath away. It was built up on pylons with a wide deck surrounding it, and the side fronting them was a wall of glass. "This reminds me of how we build houses up away from the ground in the Florida Keys."

"Same concept here," the reporter said. "We get hit by hurricanes too. You should have seen the amount of damage after Sandy back in twenty-twelve."

The ground floor of the house was an open space; from the entrance, an expanse of glass could be seen at the other end which matched the one facing the walkway. Beyond it were sand dunes covered in sea grasses. Above, a sliver of ocean was visible below the horizon. On the next floor up they discovered a bedroom, a bathroom, and a den―with two daybeds providing additional sleeping berths. The top floor, under the peaked roof, was occupied by a master bedroom and bath.

The four men settled in and within thirty minutes were laying on the sand. As Thomas predicted, the crowd was sparse. The guys spent a couple of hours in the sun and then went inside for lunch. In the afternoon, while their hosts napped, CJ and Owen walked all over the small hamlet, marveling at how quiet it was. CJ imagined the place at the height of summer season and figured the party noises would overwhelm the sounds of nature.

Returning to the house, they were still laughing at the big guy who stopped them at one point, ran his fingers through CJ's chest hair, and uttered "Daddy…" The man must have been a dozen years older than him.

"You guys have to come back next year." Thomas Roberts sipped from his glass and scanned the sparse late-summer crowd milling at the Blue Whale. "Pines' visitors are known for wanting to get their drink on while on the island and this place would be hopping in June, July, and August."

"Do they have happy hour here all year?" Owen ordered a beer but CJ stuck to club soda.

"They call it low tea. It's from five 'til eight and from May through October."

"So, is there a high tea also?"

"You got it." The reporter glanced at his husband who rejoined them after a trip to the restroom. "From eight to ten and traditionally it's been at The Pavilion. I realize you're not old enough to drink, CJ. But they would have served you, you know? Even if you don't have a fake ID, you look old enough."

"Nah, this is fine. I told Ozzie until the campaign's over I'm not drinking in public. At least most of the time. I did indulge when we went out Friday night. Last thing I need is some Trump supporter recognizing me, taking a video, and posting it online. Can you imagine the fall out? FOX would have a field day pointing out an underage Clinton supporter was caught drinking. No, thanks."

Roberts smiled and looked at Ozzie. "Is he always like this? So… so in control and aware?"

"You have no idea, mate. Although I've seen him lose his temper and you don't want to be around him then. He took down this big bruiser who wouldn't take no for an answer one time. I thought he was going to kill the guy. The idiot didn't know when to quit. After CJ turned him down, he still grabbed his butt."

"I have an advantage over most gay guys my age, Thomas. I've been surrounded by an older group of gay men the past few years―my dads' friends. Some are in monogamous relationships and some are players. Their professions vary from a doctor to a cop and everything in between. But they've all drilled into me I can do anything I want. That I don't have to hide who I am. And that I don't have to let anyone do anything I don't want. I realize I have a support system to be envied."

• • •

The sun had begun rising above the horizon when the guys left the beach house. Their hosts both needed to be in Manhattan for work and suggested CJ and Owen could stay and leave later but they declined the offer.

Finding themselves with a few free hours, CJ and Owen spent time at the Metropolitan Museum of Art―The Met was less than half-a-dozen blocks away from the apartment. After lunch at Tavern on the Green in Central Park, they had a nap before getting ready for the evening.

"I could get used to this, mate." Owen smiled while running a hand over the soft leather seat. Someone at the Clinton campaign suggested the best bet for getting to the university would be a limo so they had arranged for a car and chauffeur with the assistance of one of the building's doormen.

"Yeah, well, don't. Papa laughed at me and called me a spoiled rich bitch when I told him about the limo. Dad set him straight and reminded Papa it was safer and cheaper than renting a car or taking a cab."

Arriving at the Hofstra University campus in Hempstead, Long Island, CJ and Owen stared at the crowd outside the venue. Supporters for both candidates lined the access road, cheering or jeering arriving guests they recognized. The large media presence was hard to miss. Truck-mounted satellite antennas and banks of bright lights helped reinforce the circus-like atmosphere.

"Mr. Abelló?"

CJ and Owen were standing, chatting with people in the seats around them prior to the beginning of the first presidential debate of 2016. CJ turned around when he heard his name and came face to face with a young man wearing a Hofstra hoodie. "I think you're mistaken. Mr. Abelló's my father. I'm just CJ."

They guy looked to be a couple of years older than CJ and his blue eyes glimmered as a smile grew on his face when CJ spoke to him. "My name's Dirk Nichols and I'm a junior here at Hofstra. I watched your speech at the Democratic National Convention and I was so proud a fellow gay man was up there representing our community. And you spoke so well. I googled you afterwards but there's not much information on you. Although there's a bunch of pictures online. I liked the one of you and your brother with President Obama. And I―"

Out of the corner of his eye, CJ noticed Owen trying not to laugh. "Slow down, Dirk! You remind me of one of my best friends back home in Washington. Harley can't seem to stop talking once he gets started."

"I… I'm sorry. I'm just so excited to meet you in person."

"Then the pleasure's mutual, bud. Here, this is my boyfriend, Owen. So what are you studying?"

"Hi, Owen. Sorry for bothering you guys. I'm an accounting major. I want to be a Certified Public Accountant."

"Hey, that's cool. My dad's a CPA. He's a partner in one of the large public accounting firms."

"Really? That's awesome. You mentioned in one of your interviews that you had two fathers. I think it's real cool he's gay and a partner at his company. Anyway, I was wondering if I could take a picture with you? And get your autograph?"

The request destroyed any self-control Owen was trying to exercise and he started laughing. "I'm sorry, Dirk. I'm not laughing at you. It just amazes me how many people know who my boyfriend is and want to talk to him. Give me your phone. I'll take a picture of you guys."

"Oh wow, that'd be great. Thank you!"

The debate was interesting and in the end CJ was certain Clinton outperformed her opponent. As soon as it was over, while the candidates milled around on stage talking to family and close friends, CJ nudged Owen and indicated it was time to go. He needed to get to the spin room.

The space where the media mingled with candidate representatives obtained its moniker due to campaign representatives twisting whatever was said during the event to their candidate's benefit. CJ was warned ahead of time by a member of the communication staff several foreign correspondents would be steered his way because of his fluency in Spanish. The one certain interview for American media would be with the reporter for MTV because of his age matching the network's viewer demographics.

Much to his chagrin, one comment he made went viral: he suggested since Donald Trump was so friendly towards Vladimir Putin, maybe the Republican nominee should have worn a Russian flag pin on his lapel. CJ said he thought it was something which would make the puppeteer in the Kremlin happy.

Thank you, Mann Ramblings, Kitt, and Reader 1810 for your hard work.

This story would not be possible without your assistance.
C A Hazday
If you enjoyed what you have read, please leave a reaction and/or comment for the author!
Story Discussion Topic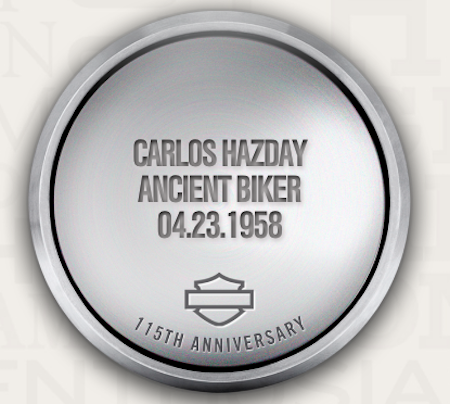 Welcome to the discussion thread for CJ's series. All things CJ are fair game, I simply ask you be respectful of others. I will actively participate in the discussion. Ask questions, speculate about what's coming, or bitch about what happened. We're now open for business!    
Chapter Comments
Newsletter

You probably have a crazy and hectic schedule and find it hard to keep up with everything going on.  We get it, because we feel it too.  Signing up here is a great way to keep in touch and find something relaxing to read when you get a few moments to spare.

Sign Up