Matthew is a bullied, overweight 13-year-old boy who wants to pass through his Junior High years without trouble. However, Dallas and his friends find great satisfaction in belittling, verbally, and sometimes physically abusing Matthew because he is a quiet kid. Matthew has an intense infatuation with Jonah, Dallas's best friend, and it can only end badly if the torment wasn't enough. Or maybe... all it takes is one person to stand up to a bully.
Note from the author: There are delicate themes in this short. If you are prone to sensitive matters concerning bullying, suicide, and peer pressure, here is your warning. You can grab a copy of the novelette from Amazon or Google.
***
Sign up to my mailing list to get the free full story in PDF form ahead of everyone else.
Copyright © 2021 D.K. Daniels; All Rights Reserved.
Author

03/05/2021

(Updated: 04/02/2021)

10,451 Words
11,664 Views
30 Comments
Story Recommendations (1 member)
Action Packed

0

Addictive/Pacing

0

Characters

1

Chills

0

Cliffhanger

0

Compelling

0

Feel-Good

0

Humor

0

Smoldering

0

Tearjerker

1

Unique

1

World Building

0
---
3

1
Story Cover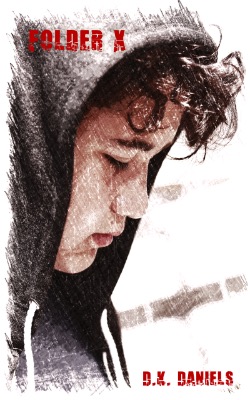 User Feedback
Newsletter

You probably have a crazy and hectic schedule and find it hard to keep up with everything going on.  We get it, because we feel it too.  Signing up here is a great way to keep in touch and find something relaxing to read when you get a few moments to spare.

Sign Up