Running from his abusive Dad, seventeen-year-old Kyle skips out on his old life and searches for a new one far from his old home. Spanning halfway across the country, Kyle ends up in St. Clement, where he meets a boy who likes him. Getting involved in the gritty underworld of St. Clement; the romance is cut short, and the adventure is turned to terror as both boys are forced to go on the run to stay alive.
I have written many adventure/ romance books with LGBTQ+ characters. Visit my website to browse my full bibliography. You can also sign up for my mailing list to ensure you don't miss any fun future updates. 
***
Rate the story on Goodreads, so I can raise the popularity of the story.
Copyright © 2021 D.K. Daniels; All Rights Reserved.
Author

12/17/2021

(Updated: 12/17/2021)

66,342 Words
82,090 Views
186 Comments
Story Recommendations (5 members)
Action Packed

3

Addictive/Pacing

0

Characters

5

Chills

0

Cliffhanger

0

Compelling

2

Feel-Good

0

Humor

0

Smoldering

0

Tearjerker

0

Unique

5

World Building

2
---
1

7
Story Cover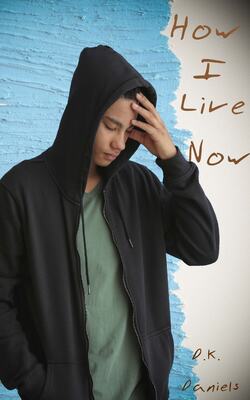 User Feedback
Newsletter

You probably have a crazy and hectic schedule and find it hard to keep up with everything going on.  We get it, because we feel it too.  Signing up here is a great way to keep in touch and find something relaxing to read when you get a few moments to spare.

Sign Up