Rock, Paper, Scissors
Patrick has a massive crush on his best friend Cody, and with Cody's leg stuck in a cast after a swimming accident, the two boys are forced to spend time indoors, away from their usual summer activities. However, this deviation from normality gives the boys plenty of time alone during summer vacation. Conflicting emotions bubble to the surface for Patrick when a silly game turns out to be more than just a game to Cody, and both teenagers must come to terms with how they feel for each other.
For those who might be interested in supporting me, you can grab yourself a copy of the eBook if you really - really liked the story. It would mean a great deal to me, and you'll receive a virtual hug from me. 
Find links here: www.dk-daniels.com
Copyright © 2022 D.K. Daniels; All Rights Reserved.
Author

09/10/2022

(Updated: 09/10/2022)

8,507 Words
3,061 Views
6 Comments
Story Recommendations
Action Packed

0

Addictive/Pacing

0

Characters

0

Chills

0

Cliffhanger

0

Compelling

0

Feel-Good

0

Humor

0

Smoldering

0

Tearjerker

0

Unique

0

World Building

0
---
1

2
Story Cover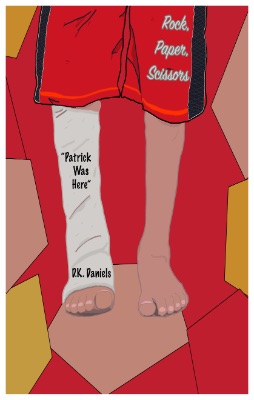 User Feedback
Newsletter

You probably have a crazy and hectic schedule and find it hard to keep up with everything going on.  We get it, because we feel it too.  Signing up here is a great way to keep in touch and find something relaxing to read when you get a few moments to spare.

Sign Up