Join For Free and Get Notified of New Chapters!

Are you enjoying a great story and want to get an alert or email when a new chapter is posted? Join now for free and follow your favorite stories and authors!  You can even choose to get daily or weekly digest emails instead of getting flooded with an email for each story you follow. 

 

Max Wilson is a peculiar 14-year-old boy with a love for basketball and classical music. The teenager is popular, but he has bad grades, and family life at home is not going well. Plus Max is gay. Recently he has chosen a pen-pal for English class as his grades are bad. So, he sends off a letter to the anonymous person whom he has been assigned. Over two months, the teenagers grow a bond through a lost art of communication; helping Max to come to terms with who he is, and to Max's amazement, he's fallen for an unknown boy who sounds perfect in every way according to their personal correspondences.
The story format has been altered (this is the print version) it has spread the original 23 chapters into 29 since the release. It is still the same story with just some small tweaks and a hard edit. I have more chapters now, so previous chapters, in the comment section might have spoilers.
You & I  & A Case of Jitters is available in paperback and ebook on Google and Amazon. If you'd like to support me, check out the book, or review it on Goodreads. It is hard to gain traction, but You... the reader can make a big difference for a writer to gain exposure.
Copyright © 2018 D.K. Daniels; All Rights Reserved.
Author

06/10/2018

(Updated: 12/09/2019)

64,758 Words
76,998 Views
229 Comments
Story Recommendations (2 members)
Action Packed

0

Addictive/Pacing

2

Characters

2

Chills

0

Cliffhanger

0

Compelling

0

Feel-Good

0

Humor

0

Smoldering

1

Tearjerker

2

Unique

2

World Building

0
---
5

8
Story Cover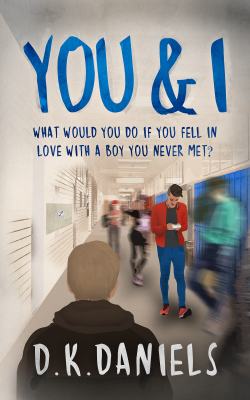 User Feedback
Newsletter

You probably have a crazy and hectic schedule and find it hard to keep up with everything going on.  We get it, because we feel it too.  Signing up here is a great way to keep in touch and find something relaxing to read when you get a few moments to spare.

Sign Up