A Walk Along the Promenade
One evening, in one man's life when everything will change.
Shaun's disabled leg has affected his entire life, causing a downward spiral he neither likes nor can live with. It is not just that his life is on hold, it is now falling backwards. On holiday in Scarborough (A northern English seaside resort), he finally faces the realities of his life and decides to take matters into his own hands. A walk along the town's promenade to clear his thoughts and to help him make up his mind, if only the town's numerous seagulls would stop following him.
This novella is written in six different scenes, but those scenes are of very different in lengths. I have divided this story up into 2,000 words sections for serialisation, which required some of the scenes to be divided up into different parts, while some of the scenes will be published as a single section. Each part will flow directly into the next one.
This was written for adult readers, with adult themes and emotions, some of which may be uncomfortable. It also contains descriptions of violence and scenes of a sexual nature.
Copyright © 2019 Drew Payne; All Rights Reserved.
Author

01/19/2019

(Updated: 02/11/2019)

27,904 Words
23,764 Views
99 Comments
Story Recommendations (1 member)
Action Packed

0

Addictive/Pacing

1

Characters

1

Chills

0

Cliffhanger

0

Compelling

1

Feel-Good

1

Humor

0

Smoldering

0

Tearjerker

0

Unique

1

World Building

1
---
11

2
Story Cover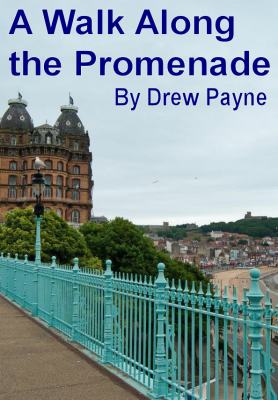 User Feedback
Newsletter

You probably have a crazy and hectic schedule and find it hard to keep up with everything going on.  We get it, because we feel it too.  Signing up here is a great way to keep in touch and find something relaxing to read when you get a few moments to spare.

Sign Up