Join For Free and Get Notified of New Chapters!

Are you enjoying a great story and want to get an alert or email when a new chapter is posted? Join now for free and follow your favorite stories and authors!  You can even choose to get daily or weekly digest emails instead of getting flooded with an email for each story you follow. 

 
Empty Shoes
Life is full of random events; tragedy strikes where it will until random goodness displaces the ugliness. Neither event lasts, fades in our collective memories until the roulette wheel of life lands on the unlucky number of some town or city. We've become callused…numb…and disbelieving of events outside of our homes, neighborhood, and state. It simply happens somewhere else…until.
Copyright © 2021 drsawzall; All Rights Reserved.
Author

12/03/2021

(Updated: 12/09/2021)

17,378 Words
9,347 Views
77 Comments
Story Recommendations (7 members)
Action Packed

4

Addictive/Pacing

4

Characters

7

Chills

2

Cliffhanger

2

Compelling

2

Feel-Good

1

Humor

1

Smoldering

0

Tearjerker

5

Unique

4

World Building

3
---
9

3
Story Cover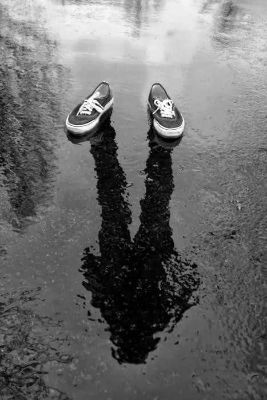 User Feedback
Newsletter

You probably have a crazy and hectic schedule and find it hard to keep up with everything going on.  We get it, because we feel it too.  Signing up here is a great way to keep in touch and find something relaxing to read when you get a few moments to spare.

Sign Up