Maddog & The Pope (Learning to fly on Broken Wings)
Two boys from totally different backgrounds. Two different and equally dramatic histories. Two testing struggles. A tempestuous love affair in a provincial German town. Narrow-minded middle-class attitudes, venomous and hypocritical Catholic morality, archaic, harsh foreign prejudices. Street Art rebellion and a society basking in a false sense of security, ignoring the largest future natural disaster and the threat of war.
The book opens with two introductions and continues through a tumultuous series of events to a not quite inevitable conclusion!
©Copyright 2022, Georgie D'Hainaut; All Rights Reserved eserved.
Author

11/19/2022

(Updated: 02/23/2023)

140,145 Words
11,837 Views
87 Comments
Story Recommendations (2 members)
Action Packed

0

Addictive/Pacing

1

Characters

2

Chills

0

Cliffhanger

0

Compelling

2

Feel-Good

0

Humor

0

Smoldering

1

Tearjerker

0

Unique

1

World Building

1
---
1

4
Story Cover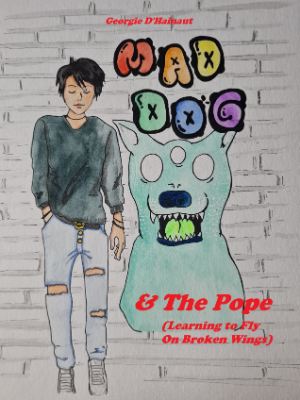 User Feedback
Newsletter

You probably have a crazy and hectic schedule and find it hard to keep up with everything going on.  We get it, because we feel it too.  Signing up here is a great way to keep in touch and find something relaxing to read when you get a few moments to spare.

Sign Up