Join For Free and Get Notified of New Chapters!

Are you enjoying a great story and want to get an alert or email when a new chapter is posted? Join now for free and follow your favorite stories and authors!  You can even choose to get daily or weekly digest emails instead of getting flooded with an email for each story you follow. 

 
Werebear mates Gary and Bill run an academy for at-risk boys, and are thrilled to discover that an orphaned youth sent to their boarding school by the state is bear kindred.  But, when the mysterious boy is drawn to a remote area in the Smoky Mountains by an unknown force following his 18th birthday, the Bears must band together to save one of their own from a fate worse than death.
Copyright © 2021 Grumpy Bear; All Rights Reserved.
Author

08/26/2021

(Updated: 10/02/2021)

68,843 Words
33,807 Views
160 Comments
Story Recommendations (19 members)
Action Packed

17

Addictive/Pacing

18

Characters

18

Chills

4

Cliffhanger

12

Compelling

7

Feel-Good

6

Humor

5

Smoldering

10

Tearjerker

7

Unique

10

World Building

12
---
11

15
Story Cover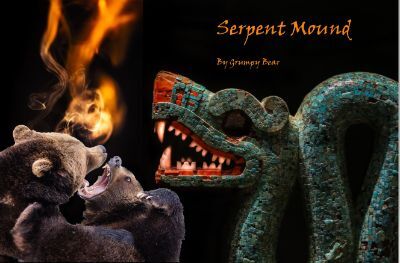 User Feedback
Newsletter

You probably have a crazy and hectic schedule and find it hard to keep up with everything going on.  We get it, because we feel it too.  Signing up here is a great way to keep in touch and find something relaxing to read when you get a few moments to spare.

Sign Up