Join For Free and Get Notified of New Chapters!

Are you enjoying a great story and want to get an alert or email when a new chapter is posted? Join now for free and follow your favorite stories and authors!  You can even choose to get daily or weekly digest emails instead of getting flooded with an email for each story you follow. 

 
Mike went to the bar on Bear Night hoping to find Mr. Right.  Instead, he was kidnapped and held captive as a sex slave by a pack of horny wolf lycans.   If Mike's Mr. Right really is out there somewhere, what kind of man can take on a pack of wolves to rightfully claim his Trophy Cub?
Please note that this story contains scenes of non-consensual gay sex and occasional violence.  Reader discretion is advised.
Copyright © 2021 Grumpy Bear; All Rights Reserved.
Author

05/30/2021

(Updated: 06/27/2021)

78,733 Words
60,131 Views
201 Comments
Story Recommendations (21 members)
Action Packed

20

Addictive/Pacing

19

Characters

20

Chills

1

Cliffhanger

9

Compelling

7

Feel-Good

5

Humor

5

Smoldering

13

Tearjerker

8

Unique

15

World Building

13
---
Story Cover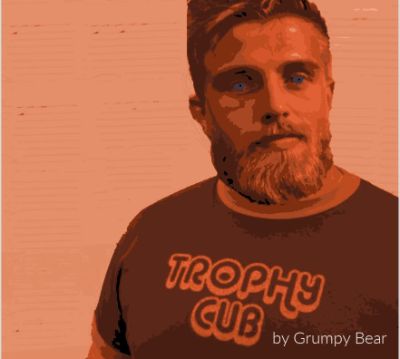 User Feedback
Newsletter

You probably have a crazy and hectic schedule and find it hard to keep up with everything going on.  We get it, because we feel it too.  Signing up here is a great way to keep in touch and find something relaxing to read when you get a few moments to spare.

Sign Up