Mike went to the bar on Bear Night hoping to find Mr. Right.  Instead, he was kidnapped and held captive as a sex slave by a pack of horny wolf lycans.   If Mike's Mr. Right really is out there somewhere, what kind of man can take on a pack of wolves to rightfully claim his Trophy Cub?
Please note that this story contains scenes of non-consensual gay sex and occasional violence.  Reader discretion is advised.
Copyright © 2021 Grumpy Bear; All Rights Reserved.
Author

05/30/2021

(Updated: 06/27/2021)

78,733 Words
70,769 Views
202 Comments
Story Recommendations (23 members)
Action Packed

22

Addictive/Pacing

21

Characters

22

Chills

2

Cliffhanger

11

Compelling

9

Feel-Good

6

Humor

7

Smoldering

15

Tearjerker

10

Unique

16

World Building

15
---
Story Cover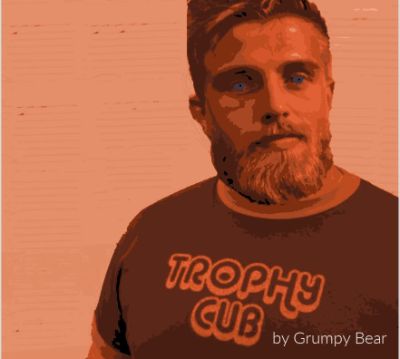 User Feedback
Newsletter

You probably have a crazy and hectic schedule and find it hard to keep up with everything going on.  We get it, because we feel it too.  Signing up here is a great way to keep in touch and find something relaxing to read when you get a few moments to spare.

Sign Up