Stories posted in this category are works of fiction. Names, places, characters, events, and incidents are created by the authors' imaginations or are used fictitiously. Any resemblances to actual persons (living or dead), organizations, companies, events, or locales are entirely coincidental. Note: While authors are asked to place warnings on their stories for some moderated content, everyone has different thresholds, and it is your responsibility as a reader to avoid stories or stop reading if something bothers you. 
Morningstar: The Malaise - 21. Chapter 21 Healings
Morningstar: The Malaise
Chapter 21
Mstislav Reznick. What the hell kind of name was that? Slavic? Maybe Romanian? Eastern European anyway, Kellar figured. Kneeling carefully on the ground beside the dead man, he studied the driver's licence he'd located in an inside vest pocket, weighing the option of taking the photo ID to get copied. He quickly concluded it would be a mistake for the little they would gain, and certainly, it wouldn't be smart to come back to this place for any reason.
As much as he would like to track down the man's family to see if there were more like him, without outside help, the chances of doing that through his licence were slim to none. He couldn't exactly enlist the aid of the police. No, it was best to leave everything as it was. His name and address would have to suffice.
He was careful not to move the body while searching through pockets with hands he'd washed thoroughly in a puddle of rain water. Leaving DNA from his own unique blood wouldn't be smart either. He might be a healer who instinctively valued life, but he felt zero sympathy for this creature. There was nothing else to be found aside from some cash he avoided handling. Before returning the laminated square to its original location, he wiped the plastic on Reznick's stained flannel shirt.
The vile hatred that had spewed from the hunter's mouth bore the mark of feverish fanaticism, and Kellar suspected it had contributed to the intensity of the man's insanity. From the sounds of Reznick's verbal garbage, his brother and nephew had the same sick drive to exterminate shifters. An extended family of extremist zealots was not unheard of, so who knew how many generations of this one had dedicated their lives to the same gruesome mission. Taking one last look at the hideous face, he shook his head at the warped capabilities of such men.
It wasn't worth wasting any more thought on the motivations of a deceased hunter who, it turned out, had been sixty-six years old. The man's address put his residence at least a thousand miles away, but Kellar was savvy enough to surmise it likely meant nothing. Still, it was an easy one to remember, being a rural route number and a town. Pleasance. It sounded too nice for this creep to call home. He had to have been a constant traveler to have amassed so monumental a body count, but maybe searching his town's records would be a possibility. Tobyn had mad computer skills compared to him. He'd broach the subject at a later time.
"I'm all done brushing out our human footprints, and I rubbed the spots I touched on the rifle with some leaves. The trap's been wiped of prints too, and I sprung it. We should get you home to bed. I don't need your talent for seeing colors to know you've reached your limits. How's your leg?"
Kellar stood up, wincing slightly before turning to his mate, quite aware of how he'd been keeping his distance from the corpse. "It's fine… inflamed still, but the bone and tissue are all intact. I'm finished too. I've got his name and address, and that's all I really wanted. I might not be able to go faster than a trot… you're right… I am depleted. Nothing a good nap won't fix, though."
"I knew it. I swear I can feel your exhaustion. You can have all the rest you need when we get back to the cabin. Kellar, are you sure we shouldn't try to hide him… maybe shove him down the little ravine over there? He's right out in the open."
"I'm positive. He won't be in the open for long. Can you smell the cougar?"
Tobyn sniffed the air and shook his head, but then Kellar witnessed him catching the unmistakable feline musk. The fact he could separate it from the elk scent showed a marked improvement. He wondered where they would end up when their joining was complete. "Yup. I just got a slight whiff."
"She's waiting for us to leave. And there'll be other hungry predators with cubs and kits this time of year, so yeah, we're doing the right thing. If there's anything we've missed, the critters will take care of it. Are you doing okay?"
"Yeah. Better than I was. That man deserved what he got. He was more of an animal than anything out here."
"And he was insane."
"He was?"
"One-hundred-per-cent loony-tunes. I could see it in his colors… there's no question about what I was looking at when I flickered."
Tobyn's expression lightened, and he smiled. "Thanks. That helps. Okay, shift time… I'll carry the bag of herbs. Step on this granite slab and I'll brush these last prints away."
"Wait." Kellar moved close. "I think I require you to feed me a little more energy."
Tobyn grinned. "And would you want that delivered through saliva?"
"Yes, please." Kellar grinned back.
"Well, I do have lots more spit built up." There were no more words, and Kellar got what he wanted, the tender moment in the forest leaving him breathless and deliriously happy.
It appeared Tobyn was a little out of breath too. "Did it work?" he asked when he finally spoke.
"Like a charm. I'm ready now."
"I can see that," Tobyn said as they stepped apart and he glanced down, chuckling at the rather smug man with the wolfish grin.
"It's not my fault… it was that thing you were doing with your tongue."
The trip back for Kellar was long and arduous, although he would never outright admit it to Tobyn. His entire leg ached, even more than he'd anticipated. He should have asked for a fourth herb to bring down the inflammation, but he honestly doubted his survival at the time. It was a relief when he could finally glimpse the cabin through the trees. The rain had started up again halfway through their return trip, and the winds too had begun to gust.
Both men shifted at the same time once they were on the veranda. The open doorway was a welcome sight, and a reminder of what his mate had to go through on his own. Inside, Kellar looked longingly at his bed, but he still had some healing to do.
This time he let an attentive Tobyn make the tea while his tired body endured standing long enough to take a needed shower. He scrubbed himself hard, because touching Reznick had made him feel unclean. He would have liked his mate in there with him, but he was busy in the kitchen. He heard the ding of the microwave, and it was soon followed by the distinctive smell of pan-fried venison steak and onions.
Toweling off just outside the bathroom, he watched Tobyn preparing them a meal. He hadn't dressed yet, and Kellar was fascinated by the sight of his mate's body. He found himself focusing on the muscled roundness of the blond man's ass and the play of light on its dusting of golden hairs. Tobyn was busy slicing a couple of potatoes very thin, and hadn't turned around.
"I can feel you looking at me. Do you approve?"
Kellar's mouth was completely dry. "Um, yeah." His voice cracked. Clearing his throat, he tried again. "Actually, that would be an understatement… you're beautiful."
Tobyn kept his eyes on what he was doing. "I never would have thought of a man as beautiful… until the first time I saw you. Do you think it's because we're earth mates we see each other that way?"
"No."
Tobyn set the potatoes carefully into the sizzling oil of the pan at the back of the stove. Stepping sideways to avoid potential splatter, the captivating man turned around. "No?"
"My eyes haven't changed, Tobyn. I know beautiful when it's in front of me. I've seen lots of good-looking people before, and you outshine them all. That's me talking. Kellar Haylan. Not your mate. If you were ugly I'd know it, and probably being mates would mean I wouldn't care, but I'd still be aware, at least at first. Fair enough?" His expression was a challenging one.
"Fair enough. Heal, or eat first?"
"Is the tea ready?"
"It's been steeping for ten minutes."
"Okay, it'll take about the same amount of time to get rid of the inflammation so I'll do that first."
"Need my help?"
"Nope. Inflammation is easy. You keep doing what you're doing. It smells amazing." He moved up beside the blond man and removed the lid from the cup of hot liquid, drinking it down in small sips. He mumbled around the clump that he'd go sit in the big armchair. He was surprised but pleased when Tobyn leaned in, kissed his chest, and brushed knuckles softly over his unshaven cheek.
"Okay, dinner in fifteen and then bed for you."
"And you?"
"Of course, me. I'm worn out too. It's a date, okay?"
"Yeah... a date sounds good." These displays of affection from his mate made Kellar feel all warm inside while it seemed to feed him some welcomed energy.
Supper was astonishingly good. Kellar didn't expect Tobyn would know how to cook with the communal meals always available at Morningstar. He was full of surprises today.
"I could feel when you left. My wolf howled for you."
Kellar looked up from his plate. He understood immediately. "I'm sorry. I got a little overwhelmed after you took off. That meeting turned into a disaster pretty quickly, and when I went looking for you, I realized you didn't want to be found… not by me anyway."
"It… it wasn't that." Tobyn's face fell. "I'm sorry too. I shouldn't have, but I needed to run… I ran till I dropped. I wasn't running from you, though."
"Whatever the reason, running carelessly is what got me into trouble this morning. We cannot be doing that anymore. We now know who could be out there waiting for us."
"No, we can't. I figured that's what happened to you… how he caught you… and it's my fault. I guess we both got overwhelmed. The truth is I was scared… scared of how I felt about you, and then to find out we were mates…."
"First of all, it was not your fault, but can you answer me this? You had no idea at all we might be earth mates?"
"No. Honestly, I was too messed up to work it out. I just knew how I felt. I didn't understand why it hit me so hard, and no one ever talked about men being earth mates with men. I didn't put much stock in mates existing in this day and age so I thought it was strictly a gay thing, and I was trying to fight it. Not that it worked for even a second."
"You were pretty unhappy when I answered your question… you looked horrified." Kellar's voice faltered at the memory.
"Oh hell, Kellar, I wasn't horrified we were mates. It was never that. I was upset with how much I … I was embarrassed because I'd been so wrong… so off about everything. When Tilly said what she did, it all came together. The incredible attraction I had, the changes in my senses, and my ability to shift whenever I wanted, and hold it. It was right in front of me and I was too stupid or too stubborn to see it. I'm sorry I made you think that… it wasn't you… not ever about you."
"It's okay. I get it now."
"Do you? Really?"
"Yes, really," Kellar answered, and he did. Now that Tobyn had explained, he understood that expression for what it was, and it eased the memory for good.
"I screwed up. I didn't know what to say or do, and I took my shame out on you… in front of all those people. It wasn't your fault I hadn't clued in, and it wasn't your responsibility to tell me anything. I'm sorry I was such a jerk. I didn't even realize until later just what an ass I was. Miss Sybil set me straight on the mate thing. I mean, I believed you when you confirmed it, but, like I said in the woods, she gave me holy hell for not knowing our histories better… and for making you leave."
"Miss Sybil wasn't even there."
"No, but she was waiting for me at my place… our place… when I got back."
Kellar's lips curled up in the corners at Tobyn's correction, and he was rewarded with a shy smile.
"First Miss Sybil, and then Tilly and of course Adelin, and then my mom. Adelin didn't say anything, but she glared at me the whole time Tilly talked. She was mad at herself and me. I felt bad enough already, but I deserved what I got from them. When I finally got the house to myself, I swear I couldn't stop pacing. I felt like I was dying, Kellar. I missed you so much. I kept telling you I was sorry even though you weren't there to hear it."
"It's all right, Tobyn… it was the same for me. So, I guess we're both sorry, but that stuff is all said and done. All that matters is we got through it, and we have each other. Right?" Kellar wanted to get his mate beyond what happened the day before. He only wanted them to be thankful for the way it turned out.
"You know we're still pretty young."
Kellar put down his fork. "I know this has all happened fast. Do you need time?" His heart rate had shot up.
Tobyn looked at him like he had lost his mind. "Hell, no. I don't need time. Last night was an eternity I never want to relive. You're stuck with me, mountain man," he said with a slightly sheepish grin. "No, I just want you to be prepared, because I'm probably going to do more dumb shit like yesterday."
Kellar laughed loudly, earning a pleased look from his mate, and all the previous tension became history. "I'll probably join you in the dumb shit department. I don't exactly know how to act around people, and I sure as hell can't talk in front of a bunch of them." He kept on laughing.
Tobyn smiled, but then his voice took on a note of seriousness. "You know, you're selling yourself short. You were great yesterday, and people really listen because you have this way about you. I… I was really proud of you. It was my reaction to Tilly that messed everything up." A sigh followed. "But, you're right; that's done with." He studied the man sitting across from him and Kellar wondered at the scrutiny. "In all this drama, we've lost sight of something that is the biggest single thing we could have hoped for. You've saved Morningstar."
"I wouldn't go that far. I finally made sense of what was happening, but we still have a long way to go. We know how to strengthen the pack… what the malaise is… but we still have to find and unite more earth mates."
"Well, I would go that far. Are you certain about everything you said?"
"About the importance of mates? Yes."
"No, I meant mostly about the need for a lot more pairs."
"That's a good question. I have to say that I am. I believe, with the joining of us, and of Denver and your mom, we'll provide more energy than I've seen so far, but I'm convinced it will be far from enough to undo the damage. I'm pretty sure it's not a limitless mist we generate. It looks like it runs out, judging by Denver and your mom's, and needs to recharge. Fortunately, though, it doesn't get wasted because it didn't activate until they were near people who needed it. I'll know better when you and I are around other pack members, but I think I'm correct about this. We aren't producing any energy dust right now.
"But when we do, ours should help in the same way Fendral and Esther's did… they will do a lot of good… but the pack has deteriorated severely since their time. I think the lack of children being born is proof of just how low our shifter energy levels are."
Tobyn nodded, and Kellar yawned. "I'm sorry… we need to get you to bed. Are you done eating?"
"Yeah, I'm stuffed, thanks. It really hit the spot. I'm just going to take a piss and then I'm ready to call it a night. How about you?"
"The same. I couldn't eat another thing. I'll clean up this mess and lock up… gonna leave the dishes for morning, grab a quick shower, and join you."
Kellar sat on the edge of the bed waiting for Tobyn to finish up. He'd already removed the shorts he'd put on after his shower.
"Why aren't you lying down?" Tobyn asked as he came out of the bathroom toweling himself dry.
"I'm waiting for you. If I had gotten in, I might have fallen asleep, and I didn't want to do that until you were with me." He loved the smile he received from the man who seemed to grow more handsome with every minute that passed.
It wasn't dark yet, but it was getting close. Tobyn double-checked the door lock, turned out the kitchen light, and walked to the bed. Kellar watched with interest, despite his weariness, as Tobyn moved closer. He took in the grace and power of the man as he moved, and sent a little thanks to the earth mother for giving him such a perfect mate… much better than an ugly one.
"What are you smiling at?"
"Nothing… just thinking."
"Right. Is there anything else I should know?"
Kellar started at the nonchalant question. "Um, actually, yeah. I learned my lesson about holding things back from you."
"Okay, what? You're sounding serious now."
"Well, there are a couple of things. Can I wait and tell you about one of them until I check something out first?"
"Kellar, I trust you, and I understand that analytical mind of yours a little better now. Tell me when you're ready. What about the other?"
"Oh, that one's pretty simple. We have another set of mates in the pack, but they haven't shifted yet. I would have told you yesterday, but with all the stuff that went on…."
"Oh my God, just tell me. This is great news for the pack to have a third pair. Who is it?"
"Dane and Mace."
Tobyn's jaw dropped. "You're kidding, right?"
"No, I'm not. They have identical color signatures… which, by the way, had me confused about the whole mate thing. It's why I needed to see your mom and Denver together in order to be sure. And have you noticed how close those boys are already?"
"Yeah, but shit… that's two of our six kids, and they won't be having pups."
Kellar sighed. "You're missing the big picture here, Tobyn. The pack needs the energy they'll provide, and the healthier people are, the more children they'll produce. Don't be surprised if you end up with a little brother or sister."
The man's jaw dropped again.
Kellar chuckled as he watched him walk a little dazed to the other side of the bed and climb in. That was Kellar's cue, and he joined him under the covers. Tobyn's head automatically went to the broad chest of his mate, and in that instant all was right with Kellar's world. Elinor's son had some stuff he had to wrap his brain around, but in the meantime, they were together. The rest would sort itself out. His arm pulled Tobyn closer, and he kissed the top of the tawny head. "Are you all right?"
Tobyn moved up and claimed Kellar's lips in a soft yet searing kiss. "I have never been better in my life. I… I love you, mountain man."
Kellar couldn't stop the yawn and when he finished he was staring into a mock glare.
"Well, so much for romance." There was amusement hiding in those hazel eyes.
"Sorry, I love you too, my mate. So much. There's no place I'd rather be right now."
"Good save. I think I'll keep you. Now go to sleep. You need your rest." He laid his head back where it belonged, and Kellar grinned sleepily. This was way better than scent on a pillow.
"Okay, bossy pants. Good night."
A sleepy, "Night," was all he got in return as warm breath wafted across his chest.
That morning, Kellar had feared he'd never get this chance again. He buried his nose in his mate's hair, breathing deeply. It was more effective than any sleeping herb he could have conjured up.
A big thank you to my editor, Timothy M., and to all those who read and support this story. Any discussion can take place in the COTT thread of the promising author forum:
www.gayauthors.org/forums/topic/39932-cards-on-the-table-by-headstall/
Copyright © 2017 Headstall; All Rights Reserved.
Stories posted in this category are works of fiction. Names, places, characters, events, and incidents are created by the authors' imaginations or are used fictitiously. Any resemblances to actual persons (living or dead), organizations, companies, events, or locales are entirely coincidental. Note: While authors are asked to place warnings on their stories for some moderated content, everyone has different thresholds, and it is your responsibility as a reader to avoid stories or stop reading if something bothers you. 
Story Discussion Topic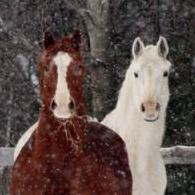 Open Club · 124 members · Last active
A fan club for Headstall to chat about his stories as well as home to CoTT House of Cards Chat Topic
---

#GayAuthorStars will provide all newly registered players with 10$ worth of in-game currency.
You are not currently following this author. Be sure to follow to keep up to date with new stories they post.
Chapter Comments
Newsletter

Want to keep up to date with all our latest news and information?

Sign Up