Stories posted in this category are works of fiction. Names, places, characters, events, and incidents are created by the authors' imaginations or are used fictitiously. Any resemblances to actual persons (living or dead), organizations, companies, events, or locales are entirely coincidental. Note: While authors are asked to place warnings on their stories for some moderated content, everyone has different thresholds, and it is your responsibility as a reader to avoid stories or stop reading if something bothers you. 
Morningstar: The Malaise - 22. Chapter 22 Slow Dance
Morningstar: The Malaise
Chapter 22
What an amazing dream he was having. Tobyn's heated body was glued to his side, a hard cock pushing into Kellar's hip and waist while a possessive hand gripped and stroked the shaft of his erection. In this fantasy, he thrust upwards, striving for more of those incredible sensations. Lips fastening to his neck caused him to shiver and moan as his near-conscious mind floated toward the surface… and woke.
Jesus! This was no dream. Those really were Tobyn's lips now moving along his collarbone… and they were definitely not imaginary fingers wrapped around Kellar's cock….
Initially floored, but immediately engaged, he arched into the contact, overtaken by rapidly-building ecstasy. Kellar was becoming almost delirious at the attention being lavished on him. Hell of a way for his mate to wake him!
Just as he was about to move and reach for the man, Tobyn's head shot up, eyes round with shock. "Oh shit! What… I… oh my God… I'm so sorry… I thought I was dreaming."
His expression turned to horrified panic, and it reminded Kellar of a similar expression he'd seen. "Hey, it's okay. I thought I was too." He mourned the sudden release of his cock as Tobyn sat up, still showing his dismay clearly in the moonlit room. He stared at his hand like it was some strange appendage that had betrayed him. "Really, it's okay. I'm sure as hell not complaining." Kellar reached for the man, but he edged away. He slid closer, but his mate scrambled still further across the wide mattress. "Tobyn?"
"I'm sorry. I can't believe I did such a thing. I've never been so forward before. What the fuck is the matter with me? Why would I do something like that?" He was sitting on the far side of the bed now, feet on the floor, and his back to Kellar.
As much as he didn't want to, Kellar stayed where he was and gave Tobyn his space. "Like what?" he asked softly. "Touch your mate? I think that is what's at work here. It's the joining, man. We've started it, and our bodies, our minds… maybe even our souls… need to finish it. I was just as dazed and into it as you were. Come here, please? You didn't do anything wrong. How would you have felt if it was me doing it in my sleep and not you?"
Tobyn turned his head to face him. "It… it would have been…." He blew out some air. "I wouldn't have minded," he finally admitted. "All I can think about is you. Touching you… tasting you. I can still feel you in my hand, and it was… I don't like not being in control, Kellar."
"You are in control. You pulled back and made a choice to stop. Anytime, you can get up and walk away. But is that what you want to do, because I want to be with my mate. I don't see any point in fighting the joining, and I'm not going to apologize for my desire to love you, and you shouldn't either."
"I'm being stupid, right?"
"No… no you're not… not unless you turn down all this," he said, trying to lighten the moment for his mate.
It worked, and Tobyn laughed. "Yeah, that is a helluva lot to turn down." He reverted to serious quickly, though. "This is all so new for me. I don't adapt easily, but I think you already know that." His expression was close to a grimace, and he dropped his head down to stare at fidgeting hands.
"I know, but I love who you are. It's new for me too. And we can wait as long as you need. They're just urges."
"Pretty powerful ones. Like, take you over in your sleep kind of powerful."
"That's for sure… way stronger than any I've ever experienced before, but I love you, and I can fight them until you're ready."
Tobyn spun around until he completely faced Kellar. "I love you too. But what I just did was embarrassing. I want to join with you… I mean, I really do… but I don't want it to be, like, rutting."
"You weren't rutting, man. Please don't think like that. This happened because we're connected already, and we love each other. It's intense for sure, but it's as real as it gets. So, we can take our time and when we're ready, we can continue what's been started."
"Are you ready?"
"I am, but that doesn't mean you should be. As much as I want this, I'm just as nervous as you probably are," Kellar confessed while staring into searching eyes. "Can you just come back here and lay down with me… please?"
Kellar relaxed when Tobyn returned to his place beside him, draping an arm across his chest as he leaned into his side as if he'd never left. "There. That's better."
"I agree." Tobyn burrowed closer. "I don't like being even a few feet away from you, and you're right about what we feel being as real as it gets. This is some of that dumb shit I warned you about, but I've never felt so much passion before. I didn't even feel like me, and that was a little freaky."
"I understand how it shook you up to suddenly wake like that. I loved it, but the strength of what I was feeling… well, it surprised me too… pretty damn intense," he admitted, staring up at the ceiling while running his fingertips along his mate's forearm.
"You loved it, huh?"
"Fuck yeah. It was the best dream I've ever had, and when I woke, I have to say my whole body felt like it was on fire. Seriously… like it was supercharged or something."
"Mine too. That's what I meant about not feeling like myself. So… when we do complete it, we'll give off a lot more energy to those who need it?"
"Mm hmm."
"It would be for the greater good then?"
Kellar could hear the grin in his voice. "I guess you could say that. What's going on in that complicated mind of yours? Are you feeling better?"
"I want you… just as much as I did when… earlier."
"I can feel that. But you just said you weren't ready."
"I said I was embarrassed. You assumed I wasn't ready."
"And…?"
"I'm not embarrassed anymore." Kellar held his breath as he felt Tobyn's hand slide down his stomach. He didn't stop until he held him once again in his hand. "I'm drawn to this," he said with a little tremble in his voice.
"That makes me happy."
"Yeah?" His hand was excruciatingly slow as he slid skin over a hardness that had never really deflated.
"God, yeah. I'm thanking the hell out of the earth mother right now."
Tobyn's face looked up to his while the magical hand continued its movement. Kellar's heart talked to his soul when he glimpsed the look of devotion shining through those moonlit eyes, and it took a second for his words to register. "A little spit trading would be nice, don't you think?"
Kellar couldn't speak, but he could nod. He moved his idle hand to Tobyn's whiskered jaw, starting a kiss that began slow and sensual, but built to a higher passion than any before it. The need to possess each other fueled it, and Tobyn let go of the steel bar of a cock and moved his body over onto Kellar's.
The unbroken kiss was now accompanied by almost frantic frottage as their two erections met for the first time. Panting, they eventually came up for air, and Kellar marveled at how in sync their tongues had been. He felt like he could kiss his mate forever… it was so unbelievably perfect. Their foreheads were pressed together as they breathed into each other, slowly building their oxygen levels back up.
"Holy mother," Tobyn spoke first. His hips continued to move in a slow grinding rhythm, and the effect he was having on the man beneath him made Kellar grab his hips to still him.
"It's too fucking good. I'm going to come."
"Me too." Tobyn's hips were still trying to move.
"Tobyn? I'm with you, but, ah… I don't think coming on our stomachs counts as exchanging fluids." Kellar's words broke through whatever haze his mate was in.
"Oh yeah, right. Stupid me," he said with a sheepish grin. He was off his mate instantly, and was now kneeling on the bed looking at him.
His hardness jutted out, pointing skyward, capturing Kellar's undivided attention and literally making his mouth water. A whisper of a groan escaped his mouth, making Tobyn smile.
"So, how do we do this?"
Kellar drew his eyes away from the beautiful instrument, and even in moonlight, he could see the flushed skin of the blond man… his man. He took a deep breath, filling his lungs with much needed air. "Together… like, at the same time, okay?" His cock was ready to explode just from the view and the thought of taking Tobyn in his mouth. "We have to be quick, though. I'm about there."
The speed with which Tobyn flipped and laid his body down caught Kellar off guard. "I've only ever read about sixty-nines before. Is this fast enough?" he asked with a cheeky grin.
Kellar chuckled at the eagerness Tobyn was displaying. "Yeah… you look so fucking hot."
"So do you. You need to slide down a bit, though, mountain man."
Kellar was just as quick, and without any further utterance, his tongued licked the pulsating column of flesh in front of him. The spontaneous attack elicited a thrilling sound from Tobyn that dwindled to a muffled hum once he encased the head of Kellar's cock with his mouth. Kellar cut off his own appreciative noise as he claimed Tobyn's in the same way, holding on to the lower half of his mate's thick cock. Kellar hadn't known what to expect, but the taste far surpassed anything he could have imagined. He figured it might be an aspect of the joining, but regardless, it was something he would crave forever. If clear precum stimulated him in such a way, he looked forward to what was still to come.
From the sounds of the almost whimpers escaping from Tobyn, it was clear he was experiencing the same rush of need. Kellar took a quick second to be impressed by how much of him Tobyn had taken in. More than half was out of sight. His tongue was doing wondrous things, and, with the addition of a dedicated suction, Kellar was mere moments away from delivering another bodily fluid to his mate.
He could only manage to take in half of his mate's cock, but, combined with his hand, it proved to be more than adequate. There was no warning given. Tobyn's hips jerked, and he moaned around the instrument in his own mouth before shooting jets of semen into Kellar's. The second he felt the first powerful splash hit his throat, his own eruption began, and it appeared Tobyn was as greedy for this exchange as he was. He continued to ejaculate beyond any previous experience, to the point Kellar wondered if they were ever going to stop. Tobyn matched him the entire time, shot after shot. In all the times he'd jerked off, he'd never had an orgasm anywhere near the intensity and magnitude of this one. Love? Joining? It didn't matter.
Finally, the spurts went from splashes to dribbles, but still, neither man relinquished the other. Tobyn's tongue kept on coaxing, until finally Kellar couldn't take any more. Pulling his mouth away, he pleaded for mercy. His mate gave it to him, but didn't let go of the still rigid length of flesh. He was staring at it with wonder, and Kellar understood exactly how he felt.
After letting his golden head fall to the mattress and rest for a minute, Tobyn spoke. "Do you feel any different?" he asked, twisting to show an endearing grin.
Kellar managed a chuckle as he strove to calm his breathing. "Yeah, it feels like my balls are twice their normal size now."
"Is that a good thing?"
"It's a great thing, man. It's like they had a weight-lifting workout. I've never come like that in my life… and you taste so fucking good… better than chocolate." His heart had calmed down now, and a contented lassitude spread over him. "What about you? Are you ever going to let go of my dick?"
Tobyn was now laid flat out, but he raised his head and looked from his hand to Kellar. "Nah, I think I'll hold onto it. It shoots out the best-tasting milkshake I've ever had."
Laughter rumbled from the big man and his whole body shook, making Tobyn join him. "So, you think I taste good too?"
"The nectar of the gods, and yeah, better than chocolate… better than anything," he answered with a smug expression. "I've never come like that either. I know what you mean about your balls."
"I love you, Tobyn. I know some of this… this urgency… was about our joining, and maybe even had something to do with our orgasms, but, I really do love you… so much."
"Me too. Can I be honest about something?"
"I can already tell you're starting to go into worry mode. You can talk to me about anything and I'll never judge you." He leaned over and kissed the tip of Tobyn's still sensitive dick, savoring the flavor of it.
Tobyn gave a little hiss as his cock lifted in response. "I was just thinking about being joined. What happens now… if one of us dies?"
"What?" Kellar hadn't expected that question at all.
Tobyn swiped his tongue across Kellar's cock as payback, eliciting a yelp before bracing his head on his elbow. "I know this isn't the right topic of conversation for a time like this, and I don't mean to be morbid… but, I can't help remember what Fendral did after he lost Esther. You and I are now connected like they were, or at least we're on our way."
Kellar studied the handsome face. "Come on up here with me. Otherwise my dick is never going to go soft." Tobyn gave a half-hearted smile before switching positions, and they were soon locked in a loving kiss. When it ended, Tobyn sighed before resting his head on the broad, hairy chest, breathing deeply.
"Sorry… I'm being stupid again."
"No, you're not. I get it. This is pretty intense, isn't it?" He felt the slight nod from his mate. "I think we have to keep in mind Fendral lost his entire family… not just his mate. And I don't think it would be so much different if we weren't shifters. It's always going to hurt if you lose someone you love, whether you're human, or one of us. I've watched animals die of what I'm sure were broken hearts. If our connection is stronger that love, then we should enjoy that. I'm not going to worry about something which, in all likelihood, won't happen. We have our whole lives ahead of us, okay?"
"Yeah, you're right. And you're right about Fendral. He did lose everything… his entire family. He took one hit after another, after another. So, do you feel changed in any way, and I don't mean your balls?"
"Yeah. I do. I've never been this happy in my entire life."
"Me neither, but you know what I mean."
"Well, I can tell you our auras are bigger… they're fuller and brighter… each band of color is thicker, and they're moving together like they are linked… joined."
"Cool, so it worked."
Kellar snorted and grinned. "We're not a science experiment."
"Oh jeez. Sorry. I didn't mean it to sound like that."
"You didn't. I was joking. I know exactly what you're thinking. You want us to be able to help the pack as much as possible, and I love that about you. But, can you let some of that weight off your shoulders? You have me now, and we're on our way to making the pack healthy again, okay? Trust me."
"Okay. And I do trust you… when I say dumb shit, just ignore me."
"You don't say dumb shit, and you're never stupid. And there's no way I'll ever, ever ignore you. You're my other half, Tobyn."
"Sweet. I got me a romantic one."
Kellar laughed. "Who'd have thought I'd get to be a romantic anything," he said as he drew his mate closer, contentment lulling him and the tawny-haired man back to sleep. Just before he gave in, he flickered, and what he saw was a spectacle unmatched by anything previous. It filled him with peace, and he wished with all his heart that his mate could share in the wonderful slow-dance of colors surrounding them, moving in perfect unison.
Of course, I send a big thank you to my editor, Timothy M., and thank you to all those who read and support this endeavor of mine.
Copyright © 2017 Headstall; All Rights Reserved.
80

41
Stories posted in this category are works of fiction. Names, places, characters, events, and incidents are created by the authors' imaginations or are used fictitiously. Any resemblances to actual persons (living or dead), organizations, companies, events, or locales are entirely coincidental. Note: While authors are asked to place warnings on their stories for some moderated content, everyone has different thresholds, and it is your responsibility as a reader to avoid stories or stop reading if something bothers you. 
Story Discussion Topic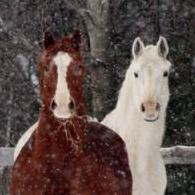 Open Club · 110 members · Last active
A fan club for Headstall to chat about his stories as well as home to CoTT House of Cards Chat Topic
---
You are not currently following this author. Be sure to follow to keep up to date with new stories they post.
Chapter Comments
Newsletter

You probably have a crazy and hectic schedule and find it hard to keep up with everything going on.  We get it, because we feel it too.  Signing up here is a great way to keep in touch and find something relaxing to read when you get a few moments to spare.

Sign Up