Stories posted in this category are works of fiction. Names, places, characters, events, and incidents are created by the authors' imaginations or are used fictitiously. Any resemblances to actual persons (living or dead), organizations, companies, events, or locales are entirely coincidental. Note: While authors are asked to place warnings on their stories for some moderated content, everyone has different thresholds, and it is your responsibility as a reader to avoid stories or stop reading if something bothers you. 
Morningstar: The Malaise - 38. Chapter 38 Challenges
Morningstar: The Malaise
Chapter 38
The sign was weather-beaten to say the least. The large green letters, Vega County Lumber, were legible, as was the logo of three pine trees in a circle, but you could miss the sign easily if you weren't looking for it. Thick tree growth was encroaching on the painted plywood. It was a strain to read the smaller letters advertising pine and spruce finished lumber, milled to order, as well as the 'hardwood available' addition tacked onto one corner. It said 'visitors welcome,' but there was a small 'closed' sign directly beneath the larger one, and the massive, chain-link gates beside it were chained shut. The entrance did not look at all inviting, with only a forest-bordered driveway visible. It appeared the once trimmed forest was beginning to overgrow the gravel lane in the same way the sign had been.
"Now what?" Tobyn had pulled onto the shoulder, across from those imposing gates.
"Do you see a buzzer or bell anywhere?"
"Nope, and it's only one in the afternoon. Why would they be closed?"
"Beats me. I can't imagine they'd bother closing up for lunch. Doesn't exactly look flourishing, does it?" Kellar turned his gaze to his mate.
Tobyn returned his uncertain look. "No. I don't think that sign's been touched up in a decade, and this place is really out of the way. There is, like, zero traffic.
"At least Denver was right on with his directions."
"Yeah, he was." Tobyn shook his head slowly back and forth as he took the camp entrance in. "I would have thought a pack compound would be better maintained than this. Should we call the number? It's the same as the one we have."
"Maybe, but we might be giving them a chance to send us away without any contact."
"What choice have we got?"
"I say we pull in front of the gates and honk the horn." He shrugged at his mate. "It's worth a shot."
"You're the boss."
"Hah. We both know that's not true."
"Yeah, we do. I was throwing you a bone."
Kellar burst out laughing. "You did that last night, baby, and you did it real well."
Tobyn joined in the laughter, blushing just a little. "You know I wasn't talking about… oh never mind." He laughed again. "You did really well too. I love you, doc."
"I know. Me too," Kellar said, taking Tobyn's hand and kissing it. "We ready to do this?"
Tobyn put his hands back on the steering wheel, swinging the truck across the two lanes and up to the gates. Grinning at his mate, he pushed three times on the horn. "Here we go."
They waited, staring through the windshield for a few minutes. Tobyn kept glancing over, failing in trying to hide his nervousness from his mate. "Not looking good."
"Try again." Kellar leaned over and rubbed Tobyn's leg. "Maybe they didn't hear us."
This time Tobyn held the horn down for one long blast. "Someone should hear that."
Sure enough, a couple of minutes later they saw the front of an older pickup heading toward them. It slowly came to a stop far enough back to allow the gates to swing inward. Kellar took that as a good sign.
The driver's side door opened with a protesting squeal, and a middle-aged man stepped out, relaxed in his movements, and with a smile on his face.
When Kellar stepped out of the truck, the smile dropped and the man stiffened. His eyes widened as Tobyn stepped out the other side.
"Well, I'll be damned. Two of ya." He stood gaping from one to the other.
"Hello there," Tobyn said. "I'm Tobyn Berenger and this is Kellar Haylan. We're from Morningstar pack."
"Where's that?" the man asked, not at all relaxed anymore, but more from shock, Kellar assumed.
"Not sure of the distance as the crow flies, but about nine hours away by highway. Southeast, then east, then north… near a big chain of lakes," Kellar answered. "We were wondering if we could have a visit and catch up on any news you might have."
The man bobbed his head as though he knew the area Kellar had mentioned, but he wondered if he actually did. "Why are…? Sorry. I don't mean to be rude, but we ain't seen no other shifters in a long, long time."
Tobyn cut in. "Mister, we know this is unexpected, but we've set out to find other packs, and Denver Baudry asked us to come here first. Said we could maybe help your pack." Tobyn's gaze was open and direct.
"Denver? You know Denver?"
"Yes sir. He's my mother's earth mate. Elinor Berenger. She's one of our pack leaders. Are we welcome here?"
The man came out from behind his door. "Well, I'll be damned." Kellar stifled a chuckle, wondering if the man said that a lot. "Denver Baudry. Of course. I've forgotten my manners. I was expecting someone wanting lumber. You guys sure caught me by surprise. Just let me open the gate here, and you can follow me up to the meeting hall. Lunch is just finishing up, and we're in the middle of some pack business, but I'm sure we can rustle you up something." He fumbled with the padlock, and the chain swung loose. "My name's Dougal Fraser. Good to meet some new shifters after all these years. This is gonna be a shock, I must say," he said, looking both eager and excited.
They all shook hands, and he pulled one side of the gate open, wide enough for them to enter. "Drive in and over to the side and I'll turn around. You can follow me up, but give me time to relock the gate. We're not really open for business today."
"Sure thing," Tobyn said as they got back in the truck. They moved the vehicle inside, giving the shifter room to drive by and out so he could turn and come back in. "That wasn't so bad, huh?"
Kellar nodded. "As soon as he heard Denver's name, you could see him relax. We're in at least. You should probably do a lot of the talking when we get up to this meeting hall. You're damn good at it, and people take a liking to you right away."
"Nope, and stop underestimating yourself. We work best as a tag team like Mom says." Tobyn grinned. "You're very authoritative when you talk like a doc, doc."
"Are you throwing me another bone, baby?"
Tobyn barked out a quick laugh. "Nah. That comes later."
Kellar chuckled. "Is it too soon to say I love you again?"
"Hell, no. Never."
The buildings in the rather vast open area were in the same condition as the sign. Solid, but needing a bit of maintenance. There was a general drabness that started with the huge open sheds they passed first. There was lumber stacked in each of them, but they came nowhere near to being full. Their relative emptiness made them look almost forlorn.
A gentle bend to the left eventually took them to what appeared to be the center of the compound. Dougal parked in front of the largest structure, a sprawling building that was a combination of logs and stud frame construction. It had obviously been added onto over time, and while it looked attractive, pieces of it didn't quite fit. Tobyn found a space for his truck a few spots down from Dougal's. Stepping out into the warmth of the overhead sun, Kellar, surveying the area, took note that nothing quite matched up to the crisp and cared-for impression Morningstar gave.
"Follow me. Alpha Stanley will want to meet you guys right away." His expression as he stood in front of their truck was almost kid-like. Kellar sensed a pride that he'd be the one introducing them to his leader.
There was a separate entry, but the inside double doors stood open, and Kellar witnessed face after shocked face turn towards them. "You fellows wait here one second; I'll just go get Clarence."
Dougal disappeared from view, and he could be heard addressing the alpha. The setup of the part of the room they could see was similar to the lodge at Morningstar, with tables scattered casually around. Kellar felt uncomfortable with the scrutiny, but Tobyn just smiled, looking as if he belonged there. How does he do that? Kellar sensed his mate was nervous too… yet he didn't look it. He could hear footsteps approach along the polished slate floor as Dougal returned with a friendly-looking man who was probably in his mid-to-late fifties.
"Hello, gentlemen. I'm Clarence Stanley." He held out his hand for them to shake. "Welcome to Vega. Dougal tells me you're from Morningstar pack, and Denver has made his home there with you?" At his mention, Dougal stood back, beaming with pleasure.
"Yes sir. I'm Tobyn Berenger, and this is my earth mate, Kellar Haylan. Denver sends his regards, as does my mother, Elinor. She's one of our pack leaders."
Clarence's eyebrows rose, but at which part, Kellar didn't know. "Leaders, you say? You have no alpha?"
"No, sir. We have a group of three who oversees our members and operations. My mother is one of them. Our alpha wolfed out a number of years ago. He's still around, but he no longer shifts back."
"Interesting. I've heard of that. It must be a difficult thing when it happens." The man was eyeing the two of them. They still stood in the entry, but Kellar was certain the attentive pack members heard everything. "Well, come in, come in. We don't stand on ceremony here. It's been far too long since we've had shifters come to visit… it's nice to know there are more of us around," he said in an enthusiastic tone. "We've just finished up a meeting so it's the perfect opportunity to meet our little group. Call me Clarence, by the way." The smile that followed was warm and genuine in its welcome.
They followed the man into the building proper, and introductions began. Kellar, flickering, saw the matches right away. They may have hit the motherlode, and it had been only nine hours from home. "Five matching patterns! Holy fuck!" As much as they'd played with it on the way there, there hadn't been much progress with the human thought-speak that had shown itself at last night's joining. Kellar saw from Tobyn's shocked expression this time he'd gotten through.
"Five? Holy fuck is right!" Kellar heard loud and clear, and it made him smile for two reasons.
They circulated, meeting, and enjoying small talk with a pack it turned out had only a paltry twenty-four members left, and no children. The malaise was wreaking havoc with Vega, even worse than it had with Morningstar. Despite the warm greetings, there was an underlying somberness, and they were forthcoming about the reason. The just-finished meeting had been about the disappearance of another member, according to a woman named Delia, who introduced herself as Vega's keeper. Kellar couldn't help but feel their arrival was at a bad and good time both.
He rejoined Tobyn when he saw him presenting the letters of introduction to Clarence. It hadn't taken long to shake everyone's hand and exchange niceties. A number of people had ailments Kellar refrained from commenting on, with one old man in a wheelchair who had obviously suffered trauma to the head. One side of his skull was deeply indented and scarred as if he'd suffered a terrible accident. Maybe a car crash? His pattern was intriguing in that he didn't have one. He had colors, but they were constantly shifting, and the burnt umber was minimal, reduced in the same way Fendral's had increased. He wondered what that meant as his thoughts went to the old grey. Was there a key here as to what was going on with Morningstar's wolfed-out alpha? Kellar was almost mesmerized by the unusual display and had to force himself to move on.
Only one person stood out as decidedly unfriendly, and Kellar had no trouble discerning why. His name was Logan Stanley, and he was the alpha's son. Their presence, though, wasn't the reason for the angry tilt to his head. The healer in Kellar was again on full alert, because this young man had a very large tumor pressing on the right side of his brain. There was no cancer color, but Kellar had doubts about being able to cure this man effectively. He could get rid of the mass, but how much damage had been done to the brain itself? Kellar remembered Denver's comments about the son becoming obnoxious, and the brusque greeting had the other part of Kellar on full alert too. This guy didn't like them being there… at all. Kid gloves might be needed for a shifter who stood a good chance of being irrational.
After reading the letters, Clarence smiled at the two of them. "Why don't you say a few words to our members? Denver says you have something important to offer us, and we're very open here." He moved to Kellar's side and sat on the edge of the front table, giving them the floor.
Kellar sent Tobyn a pleading look and received a smirk back before his mate nodded. Relieved, he moved back a half-step, joining Clarence and leaving Tobyn front and center. "Okay, Alpha Stanley… Clarence. I'll speak since my earth mate hates to… in public anyway." He said it loud enough it carried throughout the room, and chuckles could be heard here and there. What Kellar also hear was one word uttered that pissed him off. Fags. He trained his eyes on Logan, and glared. The shifter glared back, his head on that weird tilt, as if he was listening to something only he could hear.
"Jerk," told him Tobyn had heard the homophobic comment as well.
"Careful with him, babe. He's got a colossal brain tumor, and he could be big trouble."
"Great. Just what we needed. So, I believe we've met all of you," Tobyn began. "Thank you for welcoming Kellar and myself. We can see your pack has been hit by the malaise too, and I want you to know Morningstar has hope again. You have hope again. I almost don't know where to begin."
"Why don't you begin by telling us how two men can be earth mates. Is that your excuse for being fags? The earth mother made you?"
"Logan! Watch your mouth. You treat these men with respect. This is the son of a leader, and his mate, and you should know better than to question and insult our guests."
"Dad, come on. A woman leader? What kind of pack is this? They have no Alpha, and I've never heard of dudes being earth mates."
"Yes, you have," Delia snapped. "You used to listen to our histories more than anyone. What has happened to you?" Her voice softened, and she went from aghast to contrite. The disappointment in her voice, along with her words, gave Kellar some insight into the tumor, and the changes it had wrought. Logan appeared unfazed, and that told him something more.
Ignoring the slur, Tobyn answered his other question. "If you heard my mom was a leader, then you also heard what happened to our alpha. He was a great man who suffered unbearable losses, something I believe many of us are not strangers to. Our committee of three provides great leadership and our pack happens to be thriving because of it." Tobyn's voice was calm, but Kellar felt the volcano hiding beneath the surface… at least for the time being.
"You have this same malaise as Vega, and you expect us to believe you're thriving?" Logan scoffed, and Kellar noticed Clarence's face had turned an angry red as he stood straight up. How long had he had to endure his son's horrendous behavior? Shifters did not act like this.
"Logan…."
"It's okay, Clarence. Believe what you want, Logan. It's alright to be skeptical. All I ask is that you listen. We're here to help, and it's obvious you need it."
"What the hell is that supposed to mean?" Logan stood, and Kellar, sensing danger, rose up from his lean as well. This guy was close to being off the rails.
Tobyn sighed before answering. "It pains me to see your pack has dwindled to twenty-four members. Our numbers have decreased too, although we still have thirty-eight members; no, sorry… actually forty-one now." He glanced sideways at his mate, and Kellar realized he, Warren, and Denver had added to the numbers.
"What is this? A competition? Have you come to steal some more members for your thriving Morningstar? Is that what this is about? Hold on… I'm just asking, Dad," he directed to his furious father.
"Why don't you listen and find out instead of embarrassing our whole pack. I won't warn you again. Logan? Do you hear me?"
"Yes, sir." He stared at his father with a noticeable tic in one eye, before finally looking away and retaking his seat. Kellar surveyed the room, and saw some very tense and mortified faces.
"All right," Tobyn said. "Where to start? Okay, I guess first thing you all need to know is that Kellar is a healer."
There was a sharp intake of breath from Delia, who was sitting closest to the three men.
"So, the thing is, my mate can see colors in all living things, and each person or shifter has a different pattern. Except mates. They have matching patterns. Like Kellar and I." His gaze landed on Logan for a split second. "Denver Baudry, whom you all know, has the same pattern as my mother, and that makes them mates. If anyone is wondering, he's a very happy man these days."
There were a few smiles to temporarily replace the confused expressions. "As a healer, Kellar can see a color that doesn't belong in someone's pattern, and with the combination of plants of the same color, and his healing energy, he can cure most illnesses. That's how I met him, actually. He fixed my fractured skull." He grinned at Kellar, and while he looked relaxed, Kellar knew this wasn't easy. "Delia? As the pack's keeper, have you heard of healers?"
"Yes. Of course. There have been some very prominent ones throughout our histories, and I wondered when I heard your last name, Kellar. I've heard it mentioned before as an old healer bloodline. Was your father also a healer?"
"I'm not sure. My parents died when I was four, and I was put into foster care."
"Foster care?" She stumbled over the concept. Kellar was sure they all did. "Oh, I'm sorry about your parents. I must say, though, I've never heard of the color thing before."
A scoff could be heard from Logan, but no one acknowledged it. It seemed to spur him on. "Sounds ridiculous to me."
"Logan."
"I'm not being disrespectful, Dad. The guy said it was okay to be skeptical." The smirk on his face made Kellar bristle, but he forced himself to keep in mind the man was ill.
Tobyn jumped in quick. "Kellar, is there anyone here you could give a diagnosis to? If they agree that is."
Tag team. Kellar nodded. "Sure. Delia? Do you mind?"
"Not at all."
It would be impossible not to like this woman, Kellar thought. "Good. Nothing bad… but you do have arthritis in your right shoulder. There's just a bit in your right elbow, but you may not feel it unless it's cold out. You also have a couple of cysts, um, in your lower abdomen, but I don't know if you'd feel them when…."
"It's okay. I know exactly what you mean. I do have pain once a month, and my shoulder aches much of the time, while my elbow only aches in the winter. I'm impressed. He's right," she said to the others.
"I can heal all of that if you'd like?"
"Absolutely, yes. Thank you."
"Does that really prove anything? Everyone here has aches and pains," Logan said.
Man, this guy doesn't quit. "You're right Logan. I see evidence of aches and pains all over the place, and that's proof of the malaise. It's the same with our pack, but it's getting better. How about I give you a diagnosis?" Kellar gave him a challenging look, and Logan tried to stare him down with a pissed off glower.
"Read Bill. Tell us what's wrong with him." Why did he suddenly look so smug?
"Who's Bill?"
"Our mascot."
"Logan!"
"Sorry, Dad. I was just joking. But if he's really a healer, he should be able to fix him." That smug look flashed again.
"I apologise for my son, Kellar. Bill is the elderly gentleman in the wheelchair. You don't have to prove anything to us. I believe you are what you say, and I have no doubt your reasons for being here are good ones." He directed another warning glare at his son.
"Thanks, Clarence. We appreciate that. So, Logan, do you want your diagnosis?"
"No. I don't want anything to do with you mates. I don't trust either one of you." He grabbed the top of his head with one hand, and Kellar could see pain in the narrowing of his eyes. Emotion increases it? This man was in bad shape. Signs of paranoia?
"Logan, that's enough. I warned you. Leave… now." The alpha's voice was sharp and angry, and his face showed an intensely red flush of shame.
"Fine. Be careful of these guys because I know they're up to something," he said to the room before rising and stalking out. "Just remember… I'm your future alpha," was heard just before the door slammed shut. Yup. Extreme paranoia.
"Not if you keep this up," Clarence muttered, shaking his head. "Again, I apologise for my son. We're all under a lot of stress. We believe a hunter has been picking us off. We've lost two people in the last seven weeks. They disappeared while they were on pack lands, as far as we know, and it's getting to the point we can't keep up the work needing to be done. We've scoured the grounds, but there's no trace of these latest two at all." He rubbed his face and Kellar could see the toll this was taking on him. "Logan has become extremely rash of late, and I'm very worried about him. Still, that's no excuse for such behavior."
Kellar lowered his voice to a whisper. "I think we should talk about Logan in private. There's something you should know."
"What about the copper, Kellar? Shouldn't we protect these people first?" Tobyn suggested. "Two people have gone missing recently, and one was this week."
"Good point. That's the priority, definitely."
Clarence looked curious. "Protect us? How can you do that, exactly?" They had the pack's complete attention, but they showed respect in their patient silence.
"Tobyn?" Kellar prodded.
Nodding, he got right into it. "We figured out an advantage hunters have over us, thanks to Kellar's human foster-brother. He happens to be an earth mate to one of our members… I know this is a lot to take in so please be patient, and eventually we'll get to everything." There were some astonished expressions in the room. "I'll try to make this part short, but everyone here knows how silver prevents us from shifting." There were a number of assenting nods in the small group. "Well it turns out pure silver actually pulses when a shifter is near. All hunters have silver against their skin in the form of necklaces or such. One hunter had a walking stick he carried that had silver inserts, and that was his means of detecting us." He stopped when people started asking questions all at once, and Kellar felt the need to step in.
"Wait till they hear all of it," Kellar sent first. "I don't think you can make this short, babe. You have to start at the beginning and tell them everything, because they need to know the full story." He blushed when he realized he'd called Tobyn 'babe' publicly.
Tobyn's reaction was to wink at him before he began their story. He started with old Reznick, and his disclosures, the silver traps and the poisons that particular hunter utilized, Kellar's subsequent healing ordeal, and continued on with the almost encounter between Kellar and the younger Reznick. As Kellar listened, he watched the surrounding faces, thinking how much this all sounded like wild fiction, but from what he could tell, no one was doubting Tobyn's monologue. When he got to the part about the surviving Reznick's visit to the garage, and Warren's sharp observations, all the shifters were leaning forward, and the hope became visible with each word. The copper tests, and the telling of the eventual showdown with the younger hunter held them all in thrall. Kellar couldn't just see the relief on Tobyn's face when he finally finished, he felt it. It was amazing how in tune they were now.
"It's almost unbelievable," Clarence spoke first. "This is the biggest thing to happen to shifters, maybe ever. It gives us a fighting chance against a scourge that has plagued us for centuries. We've felt powerless for so long… at their mercy any time we leave the grounds, and we aren't even safe here lately… but not anymore. You two have certainly been on a rollercoaster. We'll need to get some of that copper chain ordered pronto." Again there were nods and murmurs of agreement from some still-incredulous members.
"No need for that. We brought more than enough for the whole pack, and there's no time like the present to get everyone fitted. We know the approximate lengths needed for small to large wolves so we can get everyone set up with a necklace and a bracelet right away. We're getting pretty good at it, so even if any of you can't shift right now, we'll still be able to fit you."
"Why would you bring chain for us?" Clarence asked.
"We knew we were going to come here, after talking to Denver, so we ordered enough for our pack and yours. We're all shifters, and losing any more of us is unacceptable. These bastards are trying to wipe us from the face of the earth, and we can't afford to be isolated packs any longer. We're in this together, sir."
"Right you are, Kellar. We owe you such a debt of gratitude… and that sharp human brother of yours." He shook his head at the irony of it, and Kellar understood. It still blew him away.
"We appreciate that, but I think it might be overdue to trust in the earth mother and give her some credit. The time has long past to ignore her warnings, and her signs. I'm pretty sure she never meant for our packs to close ranks like we did. There's more we need to share with you all… just know for now that earth mates are the key to our survival."
Delia, who Kellar began to see as holding some influence in the pack, spoke next. "After hearing your experiences, I can only agree. Especially about being in this together. It's time to take that to heart, and maybe now we will be safer when we step outside our lands." People around the room added their voices to hers, and it was apparent Tobyn's talk had gotten them a long ways. There were no signs of suspicion or disbelief… only excitement… and hope.
"These people have been running on fear," he sent to Tobyn.
"I know. But we have them smiling now." He directed a quick grin Kellar's way.
"All right, so first things first. We should grab the box of chain from the truck and get everyone here protected. We can explain the rest while we do the measuring and fitting."
Tobyn stepped out the door first, with Kellar held back by a hand on his arm. "My son," Clarence said. "He's ill, isn't he?" It wasn't really a question.
"Yes, he is." Kellar checked behind him to see people milling close, talking excitedly about what they'd just learned. It wasn't the time or place to disclose Logan's condition. "As soon as we get the chains started maybe you and I can discuss it in private and go from there? Don't worry. I should be able to help him."
"Of course. Yes, by all means. As your mate said, first things first." He put a smile on his face Kellar knew he wasn't feeling. It was going to be a difficult discussion, but at least he could shed some light for the man, and give him some cautious hope.
Pushing the door open and stepping outside, Kellar spotted immediate danger… and it was directed at his mate. Logan had shifted, and was darting away from Kellar and towards Tobyn at a low, menacing crouch. The mentally unhinged shifter was intent on attack, in full daylight, and Kellar didn't have time for shock. "Tobyn!" he sent in the midst of his shift. Witnessing his mate spin in his direction at the warning, he leapt. The rest was a blur, and the next thing he knew, he was on top of the smaller wolf. Rage filled him in a way not even his first shift had. He had Logan on his back with his throat in jaws wanting more than anything to clamp down and shake until there was no life left.
Dimly, he heard the words in his head, but he couldn't make them out. Claws raked at his stomach, and he tightened his grip. He knew he was close to killing Logan, and his wolf's satisfaction flowed through his mind. So did Tobyn's words, finally. "Kellar, I'm fine. Don't do this… please don't do this. If you do…."
Kellar didn't need to hear the rest. He knew the damage this would inflict on their mission. And not just to it, but to Tilly even more. They'd made her a promise, and his wolf screamed its disappointment as Kellar loosened his grip, and came up off the fortunate bastard. He heard the whimpers now. Logan's whimpers. Tilly's earth mate's whimpers. With a mighty struggle, he forced himself to let go, and backed away from a shifter he truly hated in that moment.
"Thank you." Tobyn's voice shook, even in his head.
Kellar, keeping an eye on the defeated male at his feet, took in the people standing around. Clarence was distraught, and Delia's face showed a curious shock. The rest displayed a range of emotions as they stared at him, and he wondered if damage had indeed been done.
"I did it for Tilly," he sent to Tobyn. He gave a warning growl to Logan before he shifted and stood, once more a man, his own mess of emotions roiling beneath the surface. Logan was smart enough to stay on his back.
"Tilly? Why Tilly? Oh fuck! You're kidding me."
"I wish I was. He's her mate, and he's fucking insane. Don't think I want to thank the earth mother for her choice this time."
"Fuck, I hear you. Dammit! Tilly deserves better than this piece of shit."
"Yeah, she does. He'd be the last one I'd pick for her."
"Can you fix him?"
"The tumor, yeah. The insanity? I'm not so sure."
"Fuck!"
"I'll give it my best shot. Babe? Did you realize we can talk like this even if we're not in the same form?"
Kellar watched and waited as the fact slowly registered with his still shook-up mate.
A big thank you to my editor, Timothy M., for all he does.
Copyright © 2017 Headstall; All Rights Reserved.
Stories posted in this category are works of fiction. Names, places, characters, events, and incidents are created by the authors' imaginations or are used fictitiously. Any resemblances to actual persons (living or dead), organizations, companies, events, or locales are entirely coincidental. Note: While authors are asked to place warnings on their stories for some moderated content, everyone has different thresholds, and it is your responsibility as a reader to avoid stories or stop reading if something bothers you. 
Story Discussion Topic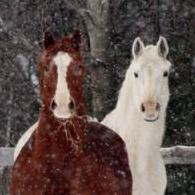 Open Club · 124 members · Last active
A fan club for Headstall to chat about his stories as well as home to CoTT House of Cards Chat Topic
---
You are not currently following this author. Be sure to follow to keep up to date with new stories they post.
Chapter Comments
Newsletter

Want to keep up to date with all our latest news and information?

Sign Up