Stories posted in this category are works of fiction. Names, places, characters, events, and incidents are created by the authors' imaginations or are used fictitiously. Any resemblances to actual persons (living or dead), organizations, companies, events, or locales are entirely coincidental. Note: While authors are asked to place warnings on their stories for some moderated content, everyone has different thresholds, and it is your responsibility as a reader to avoid stories or stop reading if something bothers you. 
Morningstar: The Malaise - 7. Chapter 7 Patterns and Priorities
Mutual Admiration Society...
The Malaise
Chapter 7
Tobyn, with ears flicking at buzzing insects, yawned and stretched, luxuriating in the gentle warmth of the sun. He was laying back-to-back with the strangely-colored wolf, and the sublime contentment it provided only added to his lethargy. When he eventually garnered enough energy to force himself to rise from the sun-heated granite, so did Kellar. As nice as their playtime and siesta had been, there was still concern for Adelin, and the hope he'd found a possible answer for Tilly's sister. Tilly. He'd forgotten her for a short while, and a twinge of guilt accompanied the realization.
He didn't have to think too long about why. Tobyn understood what the guilt was about. As much as he didn't want to admit it, he was attracted to this amazing man whose life he'd fallen in to. He enjoyed being close to him, and it was more than companionship his traitorous self was considering. He wanted to touch him, feel his skin, and that thought both excited and scared him. Waking up in those powerful arms had given him something that showed no signs of leaving. He needed to put such a dangerous desire into a box buried deep and leave it alone.
There was a desperate, frightened pack to save, and they were his priority. A group of shifters who were counting on him, ones he loved and owed allegiance to. And that included having pups and doing what he could to replenish the fast-declining numbers. Even if Kellar could help Adelin, he might have no luck with the malaise, in which case Tobyn's mission would have to carry on. He had to believe there was another pack out there somewhere with answers. He had to find them before his kind perished and became just another extinct species. His very real shudder translated as a whole body shake in wolf form. He didn't have a choice, and could not afford to lose sight of the big picture.
By mutual, unspoken agreement the pair began a steady lope back to the cabin, arriving as the sun reached the middle of the sky. Shifting, he was shocked when he checked his watch and did the math. He'd held his wolf form for more than two hours with no slipping back. Even before his senses had begun to diminish, that length of time was a stretch during the daytime. It must have something to do with the guy standing beside him. Again, hope flared the healer would find the answer, or maybe even be the answer. He quickly pulled on his Calvin Klein boxer briefs.
"Your wolf is beautiful. He has the same shades in his coat as you do… on your head, I mean."
Kellar's blush was something new, and it caused Tobyn to smile as he met his eyes.
The big man quickly changed the subject, his blush deepening further. "Ah, time for a shower. Do you want to go first?" He stood waiting for an answer with his clothes in hand.
"Thanks... your wolf is magnificent. No, you go. I'll go after you. When do you want to leave, or do you still?"
"What do you mean? Of course I do. Hey," Kellar said softly, "let me tell you something about me. I don't do healing because I can... I do it because it fills a need in me. It's who I am, okay?"
"Okay." Tobyn internally squirmed under scrutiny that felt strangely intimate.
"Good. I'm glad we have that settled," he said with a little smirk, finally releasing Tobyn from his searching gaze. "It won't take me long to pack. I'll need to gather all my herbs. That will be easy, though, because most of them are in containers. Are we taking both trucks?"
"Ah, no… that doesn't make sense. We can go together in mine, and I'll bring you back whenever you want."
"Are you sure? If I take mine it would save you having to return here."
For some reason, the idea of going in separate vehicles bothered Tobyn… and while he didn't understand it, he certainly felt it. He was also disturbed by the thought of not coming back to this unique home. "Yeah, I'm sure. Bringing you back is not a problem. It'll give me a chance to visit my friend."
"Your friend? You know someone around here?"
"Duh. That's you, man. We're friends now, aren't we?"
Kellar hit him with another of those brilliant smiles, looking like Tobyn had just handed him something precious. "Yeah, of course we are." He bounded up the steps with the smile still in place.
Shit; how was he going to put all these stirred-up feelings in a box? He needed to be strong. It couldn't be about what he might want at this moment in time. Keeping that in mind wouldn't be an easy thing while he was in the company of such a magnetic man. What the hell was happening to him… seriously? Christ, the last thing he needed was to be gay.
Tobyn had trouble wrapping his head around the amount of dried vegetation the healer had. There must have been over a hundred species in total, and with the care they were being given as he packed them, there was no doubting their importance to him. A stack of wooden crates in the corner of the kitchen contained the majority of them. "Do you have every plant in existence?"
"Oh, hell no. These are only the ones that can be dried and still keep their potency. Some even increase their effectiveness with drying, so you need a lot less for treatment, but there are a lot of medicinals that lose their properties soon after they're picked."
"How do you know so much about them?"
"I study them. It's all about the colors."
"Oh... yeah... I know you say you can see colors, and it has something to do with your healing abilities, but what exactly does it all mean? You said you would explain later when you told me about saving the kitten." He gave Kellar a questioning look. "I've never heard of anyone being able to see 'colors' in people before."
"All right… the Cole's Notes version? Every living thing has a color pattern, or array, or you might even say aura. It's really hard to explain, but some of the patterns are pretty complicated, yet I can read them. Don't ask me how or why because I don't know. The morning I shifted was the first time I experienced it… colors… when I looked in the mirror. It was a quick glimpse that went away, and a few minutes later I shifted. After that I could see the colors in everything… trees, plants, insects, animals, fish, and people. And the weirdest thing is, no two patterns are alike, and… um…." Kellar hesitated, and Tobyn noticed a faint blush as he looked away.
"Well? Why did you stop?"
"Um, sorry about that… it's just… my mind went somewhere. It hits me, how weird I must sound to you. I felt a little stupid for rambling on there." If anything, he blushed deeper.
"You weren't rambling. I asked and I want to hear this… and you don't sound weird at all. What I'm hearing is you have a special gift."
"Yeah?"
"Yeah. So keep going."
"Okay." He continued as he packed, still looking a little uncertain. "The thing is, I remember every pattern I see. It's like it gets cataloged in my brain, and anytime I want, I can bring that pattern up. But the biggest deal is, each color, each shade, well, they mean something. No, that's not right. A person's aura is their aura, and it's really their signature, because it never changes. I guess, in a way, it's another kind of fingerprint... well, maybe not that, but... I keep reevaluating because I don't have all the answers." Again he blushed, and appeared even more unsure of himself.
"Go on," Tobyn encouraged.
"Ah, sure. As far as colors and healing, it's more like… I can tell when colors don't belong… when there's something wrong. Sometimes, lately, I can even smell specific sicknesses. I think it has something to do with learning the odors of the herbs over the years. I don't know exactly....
"So anyway, for example, there is a dark shade of blackish purple that always means inflammation, and there are plants which have the same shade in their makeup, and they work on that particular irritation. So if I see that color in someone or something injured or sick, I reach into my brain catalogue and I know the plant I need. Did that make sense?"
"Yeah, it did. So, it's the plants that do the healing?"
Kellar stopped what he was doing and rubbed his face. "See, this is the part I don't understand. It's not the plants. They don't work on their own. It's me. I'm like a conduit or something, and the plants assist me. They provide the raw materials for whatever it is I do."
"And you don't know what it is you do?"
"Yes and no. Sorry, it's so hard to put into words. I know what I need to do. I focus, and I produce a kind of heat, and I can send that heat where it needs to go, and I can feel it… see it knitting, or dilating, or draining, or even destroying… argh… I can't really explain it.
"I think the most accurate way to say it is I pour in energy and direct it. I can see, by the colors, whether there is a fracture, or swelling, or tumor, or even a mental problem like depression. The colors always tell me what I need to do, and I guess I visualize my energy doing it. If the offending color starts to fade or dissipate, it tells me it's working, and when it's completely gone, I stop. Sometimes I need to use more herbs if the improvement isn't steady or it stops. It's…." Kellar's eyes were on Tobyn, but his explanation had stalled, and it was clear he was frustrated.
"I get it."
"You do?"
"Yeah. Remember, I actually felt what you can do. I experienced the warmth inside my head, and I could feel you taking away my pain. You did something else too. I was scared shitless because of how bad the pain was, and I know wolves don't always heal anymore, and all it took was your hand on my neck, and my fear left. I didn't even know you, yet I trusted you completely. Your touch prepared me for whatever you were going to do."
"Yeah, once I start my touch seems to always calm… frightened animals especially. I've never heard a patient's side of it until now. I've heard their thanks and stuff, but no real specifics about what they experienced. Cool. And, I never tried to explain all this before, so it was difficult finding the right words.
"It means a lot you don't think I'm a freak. Usually when I heal a person, they act different around me afterwards. It's why I don't let most people know where I live. I don't want the townsfolk showing up with pitchforks," he joked, but there was something sad and serious behind his words. He turned and went back to pulling some dried plants from hooks on a ceiling beam and wrapping them.
Tobyn took in the wide, strong back and fought the urge to wrap his arms around the man. He recalled their morning hug and what his skin had smelled like up close. "There's nothing freaky about you, Kellar. I think you're an awesome person, and I'm so glad I cracked my skull open yesterday. It was worth it to find a new friend."
Kellar turned around in surprise, and Tobyn saw a twinkle of amusement begin to form in eyes that went from intense to soft in a split second. "There are easier ways to meet me, you know."
"Now you tell me," he responded with amusement.
"And here I thought all wolves were smart."
"I must have done something right, Mr. Bunyan. I convinced you to come home with me, didn't I?"
An expression Tobyn couldn't decipher appeared quickly, and was gone just as fast. "No convincing was needed… my friend. Nothing could stop me from going back with you… not now."
He wasn't sure, but there seemed to be an underlying message in those words. Was Kellar dealing with the same strong feelings he was? He had said he found Tobyn attractive. Determined as he was, he was a smart enough wolf to know that this could get very complicated, very quickly. Maybe separate trucks would have been a better idea after all.
"So… you think my wolf is magnificent?"
Oh, damn. It was a struggle to keep himself in check. He wanted to tell the man his was the most beautiful wolf, the most beautiful animal he'd ever seen. It was on the tip of his tongue, but instead, he just said, "Yes."
My sincere thanks to my editor, Timothy M., and to all those who support this story.
Copyright © 2017 Headstall; All Rights Reserved.
77

36
Stories posted in this category are works of fiction. Names, places, characters, events, and incidents are created by the authors' imaginations or are used fictitiously. Any resemblances to actual persons (living or dead), organizations, companies, events, or locales are entirely coincidental. Note: While authors are asked to place warnings on their stories for some moderated content, everyone has different thresholds, and it is your responsibility as a reader to avoid stories or stop reading if something bothers you. 
Story Discussion Topic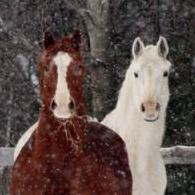 Open Club · 111 members · Last active
A fan club for Headstall to chat about his stories as well as home to CoTT House of Cards Chat Topic
---
You are not currently following this author. Be sure to follow to keep up to date with new stories they post.
Chapter Comments
Newsletter

You probably have a crazy and hectic schedule and find it hard to keep up with everything going on.  We get it, because we feel it too.  Signing up here is a great way to keep in touch and find something relaxing to read when you get a few moments to spare.

Sign Up