Filter Bug on Stories Causes Wide Screen on Mobile

Any Day
Successful businessman Leonard Day's life revolves around his work until a call from his mother summons him back to his family home in Drayton, Norwich. His father has died.   With a past he would rather forget, builder Adrian Lamperton prefers to live alone. But when Lenny Day arrives in town, feelings of attraction resurface.
Leonard learns he has inherited a Welsh farmhouse, something nobody knew about, and employs Adrian to help inspect the property. But tragedy and mystery surround the house and very soon they start to unearth things that others would prefer remained buried.
My usual kind of slow burn mystery, culminating in some steamy moments. Stay alert for clues along the ride.
Warning: This story also deals with mature subjects such as suicide, attempted murder, and religious bigotry. If you are sensitive to any of these subjects, please consider not reading the story.
Copyright © 2020 lomax61; All Rights Reserved.
Author

06/16/2020

(Updated: 09/04/2020)

99,298 Words
80,540 Views
786 Comments
Story Recommendations (18 members)
Action Packed

10

Addictive/Pacing

15

Characters

17

Cliffhanger

12

Smoldering

11

Tearjerker

6

Unique

12

World Building

5
---
8

24
Story Cover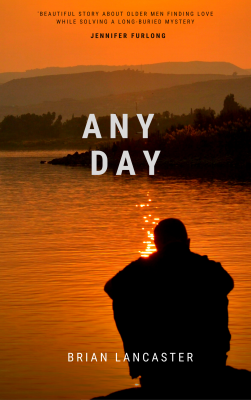 User Feedback