Join For Free and Get Notified of New Chapters!

Are you enjoying a great story and want to get an alert or email when a new chapter is posted? Join now for free and follow your favorite stories and authors!  You can even choose to get daily or weekly digest emails instead of getting flooded with an email for each story you follow. 

 

There are currently no reviews.
Zachary is swept into a world of intrigue where everything may not be exactly how it first appears. Bound together with his companion Lowerstoff, they are embroiled in the scheming of Hamilton Gode. What the goal might be is far from clear. The world they inhabit is blurred, epochs collide and mix together. This is a wild fantasy, an adventure where the ground can shift beneath you. A little surreal. Hamilton Gode is an anti-hero, Zachary and Lowerstoff are pretty much gay!
As a new author I published my first book Hamilton Gode hoping for readers and feedback. Following comments I received and as I progressed what is intended as a series, I realised I needed to make changes. Hamilton Gode New Edition is a rewrite, not simply a revision, because I have changed from first to third person narrative, which fits with the rest of the series. This encompasses rewriting some passages. The constructive criticism I received highlighted a need to not only have plot, but good character development. I have added some more detail and a little foreshadowing of the nature of the inter-relationships. 
If you have already read book one Hamilton Gode the plot and action remains unchanged. I did not want to replace the original, so hence this new edition. 
Copyright © 2022 Luca E; All Rights Reserved.
Author

09/10/2022

(Updated: 09/25/2022)

10,322 Words
577 Views
0 Comments
Story Recommendations
Action Packed

0

Addictive/Pacing

0

Characters

0

Chills

0

Cliffhanger

0

Compelling

0

Feel-Good

0

Humor

0

Smoldering

0

Tearjerker

0

Unique

0

World Building

0
---
1
Story Cover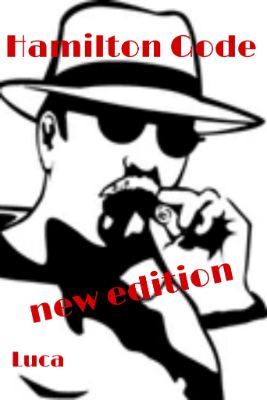 User Feedback
Newsletter

You probably have a crazy and hectic schedule and find it hard to keep up with everything going on.  We get it, because we feel it too.  Signing up here is a great way to keep in touch and find something relaxing to read when you get a few moments to spare.

Sign Up