Join For Free and Get Notified of New Chapters!

Are you enjoying a great story and want to get an alert or email when a new chapter is posted? Join now for free and follow your favorite stories and authors!  You can even choose to get daily or weekly digest emails instead of getting flooded with an email for each story you follow. 

 

Stories posted in this category are works of fiction. Names, places, characters, events, and incidents are created by the authors' imaginations or are used fictitiously. Any resemblances to actual persons (living or dead), organizations, companies, events, or locales are entirely coincidental.
Odyssey - 1. Chapter 1
April 3, 1797
It may have been an honor to attend His Majesty at Windsor, but as far as Sir George Granger was concerned, it was deadly dull. Yesterday had been Sunday, the worst of all, where the tedium was magnified by the ad nauseum church services. Granger had decided that he had done his duty and built enough goodwill with the King, and was thus determined to take his leave of his sovereign. The excuses were piled onto his tongue, ready for delivery in a most courtly manner, when he found himself confronted with the Duke of Clarence, a man he had not yet encountered since his return to England.
Granger saw the Duke with his normal coterie of followers and made his way over to the group. The Duke saw him and smiled, and Granger bowed deeply to this man who was a friend, lover, and possibly his future sovereign. "Granger! What a pleasure to see you! I had heard you were back in England and I was hoping to run into you."
"The pleasure is most assuredly mine, Your Royal Highness. I had called on you and your equerry said you had taken the waters at Bath. I hope you are healthy."
"I am quite well now, but you are kind to ask," the Duke said. He walked toward Granger, and the other men with him stayed where they were; it was as if the Duke had shed them as a snake sheds its skin. "We have much to talk about."
"I am at Your Royal Highness' disposal," Granger said.
"Favor me by coming by my rooms at 2:00 this afternoon," he said.
"Of course, Your Royal Highness," Granger said, bowing low as the Duke returned to his coterie.
Granger resumed his position against the wall, attending His Majesty, when the old King got up and began to walk around. "Granger. You're still here," the King said to him.
"As much as I enjoy attending Your Majesty," Granger said after bowing, "I fear I must ask Your Majesty for leave to return to London."
"Your ship demands your attention?" the King asked. His words were raw and abrupt, and it was difficult to tell if he was angry or annoyed, or if that was just his normal way.
"If Your Majesty would allow, yes, she is a most demanding mistress," Granger said with a smile.
"And from what I hear, she is your only one. If only your wife were so loyal and steadfast," the King said.
"She is attempting to atone for her sins by doing as Your Majesty requested, and remaining at Brentwood," Granger observed, trying to defend his wife. "I am wondering if Your Majesty would permit her to return to the City with me while I am commissioning my ship, so that we may spend this last month or so together."
"I think the occasional visit would be acceptable," the King growled.
"I must thank Your Majesty most sincerely," Granger said. The King merely looked at him, and then moved on. As soon as the King cleared the general area, Granger felt a wave of relief flow over him, relief that he no longer needed to be a statue on display, and that after his audience with the Duke of Clarence, he could be on his way back to London. He was gazing after the King most anxiously, lest he suddenly return, something he was known to do on occasion, when another figure appeared in front of him. Unlike the Duke of Clarence, this person was not a pleasant distraction.
"Sir George," Prince William of Gloucester said to him airily, "I am wondering if you would favor me with a stroll in the gardens. They are quite beautiful this time of year."
"With pleasure, Your Highness," Granger said smoothly, hiding the wariness that lurked beneath his veneer. This was the man who had an affair with his wife, whose baby she carried in her womb, and who had been decidedly rude to him on the prior occasions when they'd met. This is the man Granger suspected of plotting to send Granger overseas to the Indies, even though his own brother was probably more of a factor in that. Still, the man was a member of the Royal family, he was the King's favorite nephew, and he was going to be bound to Granger for as long as the child in Caroline's womb lived. Granger was determined to make the best of it.
The two men walked off to a more secluded part of the gardens. "I fear that by being seen together, we will set the wags talking," he said to Granger, being positively charming. Granger had never seen this side of him before. "I suspect they'll be wondering if we're to fight a duel."
"I think they know that is highly unlikely, Your Highness," Granger said, pouring on his own charm. "I hope you know I am more cultured than that."
"You are that, most definitely, Sir George, and I fear you have put me to shame in that regard."
"Your Highness?" Granger asked, confused.
"My cousin, the Prince of Wales, has pointed out that I have behaved most boorishly toward you, while you have been nothing but the gentleman. I fear I owe you an apology."
For all of his polish, Granger couldn't help but look surprised at this. Gloucester was known for his arrogance, and admitting to Granger, someone significantly beneath his social rank, that he was wrong, and apologizing, was almost unheard of. "I must thank Your Highness for your kindness," Granger said awkwardly.
"I guess I feared that you would be vexed with me for my liaison with your wife, and I preemptively adopted a peevish attitude toward you."
"Your Highness does not have to explain," Granger said. But he sensed that Gloucester wanted more, wanted Granger's thoughts. "When one is in the Navy, and one is away for lengthy periods of time, it is not unreasonable to expect that one's spouse may be lured into the bed of another, especially a man as charming as Your Highness."
"Or you, Granger," he said with a smile.
"I really had no great issue with your affair, Your Highness, other than I felt the attitude you described being directed at me, and once I was home the liaison continued, a subject of embarrassment to me."
"And those are justifiable concerns. Caroline has notified me that she means to sever our relationship, and I understand why she feels that way, but it saddens me, because she has been a source of strength and guidance to me."
"My understanding, Your Highness, is that my wife wishes to publicly sever your relationship. I suspect one that included more discretion would not come amiss."
"And you have no problem with that?" he asked, surprised. Granger was of a mind to tell him that he fucked other men all the time, and thus had no moral grounds to object, but that seemed to be inadvisable.
"I do not, Your Highness."
"It has been most pleasurable talking to you, Sir George. I hope you will consider yourself welcome, should you choose to call on me."
"I am flattered by Your Highness' offer," Granger said, bowing to Gloucester. The two men returned to the setting of the court, and Granger, mindful of the clock, headed to his meeting with the Duke of Clarence.
He entered the Duke's rooms and was led back to his private office. "I am not to be disturbed," the Duke ordered. He then turned his attention to Granger, to this young, blond captain who was such a good fuck. "I have missed you."
He moved toward Granger and wrapped his arms around him, then kissed him gently. "I have missed you too, Your Royal Highness," Granger said. They kissed again, gently at first, and then the tempo built until their libidos were fully fueled.
"Not much time, as usual," The Duke said. Granger didn't care; he was proud to be of service to this handsome man, the son of his King. Granger lowered his pants just enough to expose his ass, while the Duke lowered his only enough to expose his cock. Then they coupled, with the Duke penetrating Granger while both of them remained fully clothed in court dress. Granger was not worried about his own pleasure; rather, he was focused on giving the Duke pleasure, and that he most assuredly did. He felt the Duke stiffen, then moan, as he deposited his seed deep in Granger's bowels. "And once again, I have not satisfied you," the Duke observed.
"I fear I must contradict Your Royal Highness," Granger said, grinning. "I am very satisfied, as I always am when we have these encounters."
"I wish for a time when they might be longer," the Duke said.
"As do I, Your Royal Highness," Granger said. Granger mistakenly thought he was being dismissed, but the Duke gestured for him to be seated, a singular honor to be allowed to do so in the presence of royalty.
"We have a problem to deal with."
"Indeed, Your Royal Highness?" Granger asked.
"It has to do with the Brotherhood." Granger nodded, now tracking with the Duke. The Brotherhood was a group of men who fancied other men, and admission to it was very secretive, and quite an honor. Granger had been admitted, and had a mark above his wrist to show for it. It was the way members could be identified. "We have a problem with Teasdale."
"With Arthur, sir?" Granger asked, confused.
"I'm not sure what's wrong with that man, but it's as if he's losing his mind. Cavendish was inducted while you were gone, and given the job of keeping tabs on him and keeping him under control. That has now begun to present its own challenges."
"Arthur has behaved very strangely toward me since my return, and Lord Frederick Cavendish has been decidedly cold as well, Your Royal Highness," Granger said.
"That is one of the reasons I am talking to you. Cavendish confided in me the depth of his feelings for you." Granger just stared at the Duke, amazed that Cavendish trusted him enough to tell him that, and amazed that his feelings for Granger were still that deep. "He is worried that you will feel that he no longer carries those feelings, when in fact he is all but chained to Arthur, trying to keep him reined in."
"That is most gratifying to hear, Your Royal Highness," Granger said with sincerity. "It had appeared to be much as he suspected, as if he had no use for me at all. I have not had a very pleasant homecoming."
"Ah yes. You've had to deal with Arthur's strangeness, Cavendish's coolness, your wife's infidelity, and Gloucester's boorishness. I'm amazed you haven't sailed Bacchante straight out to sea in her unfinished state."
Granger laughed at that. "I fear the thought has crossed my mind, Your Royal Highness."
"I think that you will find your homecoming to be rewarding in the end," he said mysteriously. "I understand you met with Gloucester? And that has been resolved?"
"His Highness was most gracious," Granger said. "I think we understand each other, Your Royal Highness."
"I am glad to hear of it. You must approach the Prince of Wales or me should that change. In the meantime, we must deal with Arthur."
"And what is his problem, Your Royal Highness?" Granger asked. "Arthur and I have been friends for years, yet he does nothing but hiss at me now."
"I think that he has become unbalanced. The thought is that London is too intense for him, and that he requires a more remote setting to return to sanity, such as he was ever sane in the first place." Granger chuckled with the Duke, even though he personally thought Arthur had been quite sane, and quite the astute politician before these latest troubles.
"Do they know why he is this way, Your Royal Highness?"
"They do not," the Duke said. "There is another matter of even greater concern. He has postured to Cavendish that he may reveal the Brotherhood if Cavendish betrays him."
Granger stared at the Duke, and then nodded. If Arthur betrayed the Brotherhood, he would be put to death. That was the penalty, and the executioner would be any member of the Brotherhood that could get to him. Granger was horrified to think that it may just fall on him. "Surely it won't come to that, Your Royal Highness."
"That is why Cavendish has his hands full," the Duke said. "There is currently a plan being floated about that would have Arthur sent to replace Bertie as Governor. Arthur would be given a baronetcy, and shipped off with you to the Far East." Granger internally recoiled in horror at the thought of that turn of events. He'd be sent to relieve Bertie, his middle brother, of his Governorship in the Moluccas, and he'd be replacing him with Arthur Teasdale, who was all but insane. He'd have to drag Arthur halfway around the world with him, deposit him, then pick up Bertie and travel halfway around the world again with him. It was starting to sound like a nightmarish mission.
"I will of course follow my orders, Your Royal Highness, but I am concerned that his indiscretion and moodiness would negatively affect the crew. And I am even more worried at what he may reveal to them."
"Those are valid concerns, and you should know that no decisions have been made. Still, that is the current option, so I wanted you to be aware of it."
"How should I conduct myself as regards Arthur and Lord Cavendish, Your Royal Highness?"
"I think that you should stay away from both of them, with the exception of this evening."
"Sir?"
The Duke smiled. "Cavendish is at Bulstrode. He asked leave to see you, and we have arranged for Arthur to be otherwise occupied. You have this night to spend with him, to show him that you still care for him. I would hope that you do, and that you will understand the considerable pressure this has put on him. If Arthur becomes a problem, he must be eliminated, and if that happens, the most likely assassin will be Cavendish."
"I understand, Your Royal Highness," Granger said smoothly, even though he was stunned by this news. Cavendish had to have deep feelings for Arthur, to put up with him as he did. To be asked to kill someone you loved, or even cared deeply for, was an unenviable task. Granger's heart went out to Cavendish, but he didn't want to discuss this with the Duke any longer. He took that opportunity to change the subject, diverting to an even more horrible topic. "I am sure Your Royal Highness heard the tragic news about Captain Travers?"
"I did," he said sadly.
"I arrived in time to rescue several members of his crew, including your natural son, Mr. Darby, Your Royal Highness." The Duke's brows narrowed at that. "I felt that he would be best off with Sir John Jervis, and he was ultimately posted to the Victory."
"Thank you for rescuing him," the Duke said, still curious about Granger's point.
"Your Royal Highness, I hope you will forgive my candor, but Mr. Darby would benefit greatly from some time at Court, inasmuch as you can consider such a thing."
"Why is that, Granger?" Granger was walking on eggshells here, and was distinctly aware that he was annoying the Duke.
"Your Royal Highness, he is a fine young lad, intelligent and charming, but he does not know how to conduct himself in a way consistent with his station, begging your pardon."
"You think that if it became generally known that he is my son, he would embarrass me?"
"I think that is a possibility, Your Royal Highness," Granger said. "I attempted to provide some level of stature for him on board Belvidera by claiming him as a relative. I hope you will not think that impertinent of me."
"Not at all. That was an ingenious solution," the Duke said. "You are no doubt aware of why his presence isn't acknowledged, but perhaps the time has come to grapple with my brother about this." The Duke had fathered Darby with the Prince of Wales' mistress, so it could be a point of contention between the two brothers.
"I would not presume to venture an opinion on that, Your Royal Highness, but I do think that the young man needs further refinement before he is acknowledged as one of your progeny."
"Thank you for your advice Granger, and for speaking so candidly."
"Of course, Your Royal Highness. I am always at your disposal." The Duke looked at him meaningfully, and Granger recognized that their interview was now over. "Then with your permission, I will take my leave of you and go see Lord Cavendish."
"Safe journeys, Granger. I will see you in London."
Granger opted to jettison his staff and go alone to Bulstrode. He'd brought Winkler and Phillips with him, and neither was much of a horseman. Winkler had looked positively distraught at being abandoned at Windsor, but Phillips' confident demeanor had steadied him. The two of them would make their way back to London with Granger's trunk, while Granger himself galloped off to Bulstrode at a furious pace.
Bulstrode was some nine miles due north from Windsor, and with his hearty steed, Granger was able to arrive there by 5:00pm. He trotted up to the main hall, and was greeted by a polite groom, who took his mount. Footmen opened the door for him, and the butler waited with a polite expression. Granger remembered the last time he'd visited Cavendish here, and how rude the butler had been to him. Cavendish's mother, the Duchess of Portland, had been showing her displeasure toward Granger for having brought her son back without one of his legs. None of that attitude was apparent this time.
"His Lordship will see you upstairs, Sir George," the butler said courteously. "If you will please follow me." He led Granger up the familiar staircase to the suite of rooms that were Cavendish's. He gestured for Granger to go through the doors, and then firmly closed them behind Granger. Granger didn't really notice that, his eyes were focused on Cavendish, on this young, handsome man who had won a considerable piece of his heart.
"George!" he said, and moved quickly toward Granger. Granger noted that his lack of a leg certainly did not reduce his mobility. "It is wonderful to see you. I was not sure if you would come after I treated you so badly."
"I was confused, and a little hurt, but the Duke of Clarence explained it to me, at least partially. You certainly do pick illustrious messengers," Granger said pleasantly.
"I'm well-connected," Cavendish said with his adorable grin. "I missed you so much. It has been hell to have you back and to not see you."
"It has been hell being back. I felt as if I'd returned to a foreign land, where everything had changed, and no one loved me anymore." That last phrase was a clear sign of Granger's anguish, and of his love for Cavendish, as he would otherwise not have revealed something so personal.
"You are much loved. More than you know," he said, and wrapped his arms around Granger's shoulders. "Did His Royal Highness wear you out, or are you interested in getting naked with me."
"Nothing would interest me more," Granger said, "and I mean that most sincerely."
They disrobed in front of each other, slowly removing their clothes and placing them neatly on the stool near the bed. Granger found his erection expanding with every garment Cavendish removed, his lust inflamed by the site of this handsome young man. His chest, so muscular; his abdomen, so smooth; and his dick, so large. Granger moved forward, grinning, and ran his hands up and down Cavendish's shaft, letting his fingers brush over the head.
"It has been months since a man has made love to me, George. No one knows how to work my body like you. Please?" Arthur most definitely preferred to be on the receiving end, so that statement spoke volumes about how limited Cavendish had been in his liaisons besides Arthur.
"You have but to ask," Granger smiled. He pushed Cavendish back onto the bed and began to explore his body, first with his fingers, then with his mouth, making sure to spend extra time caressing the stump where his leg ended, to remind Cavendish that it was not a detractor, but part of him. Then Granger entered him, and took them both on a blissful ride, one that exploded in euphoria. And indeed, there was a lot of euphoria, most of it all over Cavendish's abdomen. Granger licked it off of him with a grin, making the young man giggle as he did.
"That was marvelous George!" Cavendish grinned at him. "Just marvelous."
"I could not agree more," Granger agreed.
Cavendish pulled Granger up to him, then positioned Granger on his back so Cavendish could lie on his chest, snuggling up to this man that he loved so deeply. "I love you so much," he said, verbalizing those feelings.
"And I love you too," Granger said, so happy to be reunited and reconciled with his young lover. "Perhaps you can tell me why we have but one night for each other?"
"You are staying the whole night?" Cavendish asked, being cheeky.
"I am," Granger said in his commanding way.
"Good." He sighed. "I fear Arthur is losing his mind, and I am not sure why. They say that he has gotten progressively more difficult since Major Jardines left London, but when I mention his name, Arthur becomes almost apoplectic."
"You are familiar with the story about that, about Jardines departure?" Granger asked.
He nodded. "Sir Phillip Kerry enlightened me, and told me about the initiation of Captain Travers into the Brotherhood. It was a totally roguish thing to do." Granger wanted to tell Cavendish that it was more than roguish, to tell him how tortured Travers had been, how it had turned him into less than a man, but that was a secret that would die with Travers. "I fear that Arthur's feelings for Major Jardines may have been more advanced than anyone knew."
"This is most unusual," Granger said. "How does this involve you?"
"Arthur has become incredibly needy. It is as if he must find a man to be dependent on, one man only, and then he becomes incredibly clingy. I have become that man, but I can be that man no more."
"I can certainly understand that."
Cavendish sighed. "It has become an issue, such that my father has become incensed at our friendship. He does not know that Arthur and I are involved sexually. He doesn't know that I'm involved with men in general! He views it as a damning alliance, one that will only give me a bad reputation. He has all but forbidden me to have anything to do with Arthur."
"Then how can you continue your relationship with him?" Granger asked. Cavendish's father, the Duke of Portland, was one of the most powerful men in the country.
"I cannot. It must end. That is what the Duke of Clarence is attempting to do, to facilitate. It was initially thought that my rank and position would be enough to control Arthur, but he has lost sight of such restraints. It means nothing to him. In a way, it's quite refreshing, as he sees me for the man I am, and not for the pedigree I bear. But I am virtually enslaved by him, and I am done with it."
"You have come to the point where you would leave him, even if it meant he must die because of it?" Granger asked.
"Do not presume to make me feel guilty about this," Cavendish snapped rudely, then buried his head in Granger's chest.
"I am sorry," Granger said soothingly. "I was not trying to do that. I am worried about you, not disappointed in you."
"It started out so nicely," Cavendish said. "At first, Arthur was pleasant and willing, teaching me much about politics and the way things worked in the Commons. Sir Phillip was here to help out, and we made for a good troika."
"I don't understand," Granger said.
"Between the two of us, we were able to keep Arthur happy and still have our own lives. When Phillip left London to go find you, I was left alone with Arthur. He saw that as a betrayal of both of us, and that is why he has directed some anger at you. You already stole Phillip away from us, and now you will steal me away from him."
"Surely not!" Granger objected. He eyed Cavendish carefully. "Do you love him?"
"Which 'him'?" Granger said nothing. "I love Arthur in the way one loves a former lover who has lost his mind. It means that the feelings are buried deeply, but they are there, and they are not nearly as deep as they once were. My feelings for Phillip are less pleasant."
"He hurt you," Granger said, caressing his face.
"He is a man who professes love easily and quickly, but it is not constant with him. I am used to men like you, who are more stable and exciting," he teased.
"So he told you that he loved you, then the first chance he got, he ran off to chase after me."
"Yes."
"And he professed his love for me, and then ran off with another," Granger said sadly. "He has developed a track record."
"Yes, and now that we know of it, we are immune to his charms, and that means we are not very interesting to him," Cavendish said.
"I have not seen him for some time; since I got back to London," Granger said. "I have not really thought about him much, though."
"I have experienced what you did, I think," Cavendish said. "I felt a deep, sharp pain when he abandoned me, but now it is like I think of him infrequently at best."
"Where is he?"
"Tonight, he is with Arthur," Cavendish said, smiling. "He has to make amends."
Granger laughed at that, and then a thought sobered him. "So what if Arthur decides he wants his troika back?"
"You are jealous?" Granger looked away, because he was. Arthur did not make him jealous, but the thought of Cavendish with Kerry did.
"I told you that was an emotion you were uniquely able to conjure up in me."
"I will endeavor to avoid that," Cavendish said. "It is not an issue. This is ending, and soon. Arthur will be sent to the Indies to replace Bertie. He will take an aide with him, someone who will perform the same duties that Lord Chartley has performed for Bertie."
"Lord Chartley has been fucking my brother?" Granger asked, joking, even though they'd had a single liaison.
"I hardly think so," Cavendish laughed. "So Arthur's aide will have more to do than Chartley."
Granger chuckled. "And who is this aide going to be?"
"Sir Phillip Kerry is the most likely candidate," Cavendish said with an impish grin. He saw Granger's expression, and paused. "Why does that bother you?"
"I am worried at his constancy. If I drag these two men halfway around the world, I think it is highly likely that Sir Phillip will find a way to extricate himself from Arthur. I worry as to who Arthur will find to replace him in that role."
"I would try to avoid being in his line of sight if I were you," Cavendish joked.
"You laugh, but it could happen."
"It could not," Cavendish said. "You are too successful, and you are married. Arthur knows you are off-limits for his needs."
"God help my officers," Granger said.
"Or men," Cavendish observed. "We have talked of my problems, but not of you. How is it with you?"
"I have wished most heartily to be away from this place that I once loved so much," Granger said candidly. "I returned to find everyone odd, and those who I thought I could count on were otherwise engaged."
"Like me," Cavendish said sadly.
"Yes, but I did not understand what it was that possessed you. Now I know it was not that you didn't love me," Granger said sadly.
"That will never happen," Cavendish vowed. "You must never worry about that."
"I understand," Granger said, even though he wasn't sure if he was as confident about it as Cavendish sounded.
"You must make this journey, this trip around the world, as it were," Cavendish said, now talking as a politician, and as one deep in Admiralty secrets. "When you come back, this time you will be immune from future trips to the tropics, unless you choose to go there."
"Why is that?"
"It is no great secret that half of every crew that gets sent off dies within a year," Cavendish said, and looked away sadly. "I worry so badly for your safety."
"It can't be helped," Granger said, making him look back. "The mortality odds are high."
"And that is why. You are being asked to take that risk again for reasons that are not of your making, as a favor to powerful interests, and those people will make sure that you do not have to tempt the fates again."
"I am worried for Caroline, and my children," Granger said, opening up to Cavendish even more.
"We will watch out for them, and Caroline will do a better job this time around. Credit her for learning her lesson."
"You have talked to her?"
"We have corresponded," he said. "She sees the mistakes she made. She will not be so foolish in the future, and she will certainly be a better wife and a more loyal partner."
"With the Indies waiting for me, she may not have to be a partner at all," Granger said fatalistically.
"You have been there before, and come back."
"Yes, but this time it feels different, more ominous," Granger said. That's what his instincts were screaming, anyway.
"I pray that you are wrong," Cavendish said sincerely. Then he changed the subject. "His Lordship is most vexed with you."
"Lord Spencer is vexed with me?"
"You keep returning the officers he sends you," Cavendish smiled.
"He sends me lieutenants old enough to be my father, who should be posted to boring ships of the line," Granger groused. "They think that the lash is the only way to instill discipline into a crew." Spencer had sent Granger a steady stream of officers, and none of them had met up to the standards he had set for his ship. They were stodgy, traditional sailors, men who might be good on normal duty, but not for travelling around the world.
"His Lordship was under the impression that officers with experience would not come amiss."
"I don't need officers with experience; I need officers with brains, and leadership ability. And is it so difficult to find someone in the Navy with some musical talent?" Granger teased. "Am I to be bored senseless on this voyage?"
"I have asked His Lordship if I may be of assistance in staffing your ship, and he has agreed, so let us see if the quality of your candidates improves."
"I would be most appreciative" Granger said, grinning, and then he made love to Cavendish again. And again.
Copyright © 2014 Mark Arbour; All Rights Reserved.
54

4
Stories posted in this category are works of fiction. Names, places, characters, events, and incidents are created by the authors' imaginations or are used fictitiously. Any resemblances to actual persons (living or dead), organizations, companies, events, or locales are entirely coincidental.
Story Discussion Topic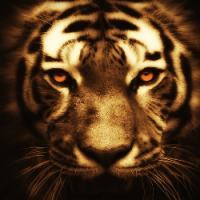 Open Club · 175 members · Last active
A fan club for Mark Arbour to chat about his stories
---
You are not currently following this author. Be sure to follow to keep up to date with new stories they post.
Chapter Comments
Newsletter

You probably have a crazy and hectic schedule and find it hard to keep up with everything going on.  We get it, because we feel it too.  Signing up here is a great way to keep in touch and find something relaxing to read when you get a few moments to spare.

Sign Up