Join For Free and Get Notified of New Chapters!

Are you enjoying a great story and want to get an alert or email when a new chapter is posted? Join now for free and follow your favorite stories and authors!  You can even choose to get daily or weekly digest emails instead of getting flooded with an email for each story you follow. 

 

Stories posted in this category are works of fiction. Names, places, characters, events, and incidents are created by the authors' imaginations or are used fictitiously. Any resemblances to actual persons (living or dead), organizations, companies, events, or locales are entirely coincidental.
Odyssey - 11. Chapter 11
May 21, 1797
Granger's mind whirled about the news he'd just received. The thought of travelling around the world with Calvert as his first lieutenant made him smile inwardly. His thoughts strayed momentarily to how they were together, to how well their bodies merged, and he forced his mind in a different direction, lest he'd get a raging erection in front of Spencer. He and Calvert hadn't seen each other for some time, and the last time had been in Gibraltar. It hadn't been the best meeting, with Calvert fawning all over the marine lieutenant that had captured his attention, and Granger seething internally with both jealousy and fear. His big fear, and the big problem with Calvert, was that he was sometimes obvious about his feelings toward other men, and that made him dangerous. Granger realized that the danger was part of Calvert's charm, part of what made him attractive, and put aside his morose train of thought. He would rather have Calvert with him and brave the gossip it would stir than be without him. Granger pulled himself from his reverie to notice Spencer eying him carefully. Granger wondered what else the crafty First Lord had up his sleeve. He half expected Calvert to come walking into the room, and the thought of that had him on edge enough to ask about it. "Is he in London, sir?"
"He is en route. He landed this morning, and should arrive this afternoon. I have his orders ready for him."
"Thank you, sir. I will be at Portland Place if you need me," Granger noted.
"I am sure that you would like to travel out to Brentwood, but I would prefer to have you closer at hand, especially with this latest mutiny brewing," Spencer said.
"Then I will either be aboard Bacchante, or at Portland Place, sir," Granger said.
"That is good to know. I am concerned about the Dutch. Admiral Duncan's fleet is detailed to watch them, but he has informed me that his ships may not be reliable."
"Not reliable, sir?" Granger asked, truly upset. "The men at Spithead promised to fight if the French came out."
"These men have not," Spencer said. "And so when our problems become known to the Directory in Paris, and when the wind is fair, we may just find a Dutch fleet ranging up the Thames or the Medway. It may be like 1667 all over again. The only good news is that there is no de Ruyter in command of the Dutch fleet this time." That had been the worst defeat in the history of the Royal Navy. A Dutch fleet had first attacked Sheerness, and then sailed up the Medway to attack Chatham.

"I spoke with my crew this morning, sir. I feel sure of their loyalty to the King," Granger said. "If the Dutch do attack, we will fight them."
"You seem quite confident," Spencer observed wryly. "And when the delegates approach Bacchante, and try to persuade your men to join them, what makes you think they will not follow?"
"Because, sir, I have told them that is what may happen, and have told them that I plan to send the delegates on their way. They agreed with me."
"You told them of the mutiny," Spencer mused.
"They are aware of it anyway, sir. I felt it best to tell them the truth, what is going on. I have confidence that they will not let me, or the King, down."
"I hope you are right," Spencer said, clearly not believing him. It was as if the First Lord had lost confidence in the entire Navy, not just the fleet at the Nore. "I will send Calvert out to you when he arrives."
"Thank you, sir," Granger said, recognizing that he'd been dismissed. He strolled from the First Lord's office and was walking out of the Admiralty, his mind so deep in thought that he actually ran into a man who was walking in. They collided, and the other man fell onto the ground.
"Bloody hell," he muttered.
"I'm sorry," Granger said, and only when he extended his hand to help the other man up did he realize he'd run right into Calvert. Their eyes met, and Calvert's expression changed from one of rage, at being bowled over, to one of pure happiness. Granger helped Calvert up, and there he was, standing in front of him, as handsome as the day Granger had first met him some three years ago. He still had his thin but strong body, dominated by his long neck, which supported a head with brown hair that had just a tint of red in it. His face was almost a perfect oval, with a perfectly proportioned nose that had sexy flares at the end, flares that widened when he got angry or excited. Granger saw his lips break into a smile, lips that were one of his trademark features, the way the top lip arched up in an alluring manner, exposing his two front teeth, and the way that they met his skin in almost a pointed way. Granger noticed that he was wearing his old uniform, the uniform of a lieutenant, and felt bad for him.
"I was hoping to run into you, sir, but I hadn't quite planned for it to happen quite so literally." Granger laughed, and then Calvert did too.
"It is good to see you," Granger said.
"Would you mind waiting while I sign in, sir?" Calvert asked. "Perhaps we can talk while I am awaiting His Lordship's pleasure?" He seemed to think that was a huge request. "I'm sorry to impose. You are probably very busy."
"I am never too busy for you," Granger said supportively. He followed Calvert back into the Admiralty and stayed in the background as he met with the secretary. The secretary asked him to wait, and then returned with a sealed envelope which he handed to Calvert, dismissing him.
Calvert walked back over to where Granger was standing. "I guess His Lordship did not want to meet with me." The sadness in his voice was heartbreaking.
"The good news on that score is that now you can come home with me," Granger said.
"Good news, indeed," Calvert said, and tried to grin. He followed Granger out to the coach, amidst the cheering crowds and the marines that dutifully kept them at bay. "Being out and about with you in London definitely has its negatives," he observed as they climbed into the coach, looking outward at the screaming mob.
"In a short time, I will show you that the benefits far outweigh the negatives," Granger said, flirting.
"Now that is something to look forward to," Calvert said, giving Granger his sexy leer. Granger was tempted to rip off his clothes and fuck him in the carriage, but their relationship was much deeper than that. Before they could reunite physically, they had to reunite emotionally, and that meant dealing with the issues at hand.
Calvert knew that as well, so in tune with each other were they, so he broached the topic on his mind. "You heard about our ship?" he asked sadly, referring to the Intrepid.
"I did, just now," Granger said. "I am so sorry." Losing Intrepid must have been like losing a lover. Granger wondered briefly if Calvert would be this sad if something happened to him. He caught Calvert's eye, and read his mind. No, if something happened to Granger, it would be far, far worse.
"We sailed on the evening tide, and the pilots had just left us. They marked our position clearly on the charts, and we'd just set light sail when we ran hard aground."
"The rock you hit wasn't on the chart?" Granger asked.
"It was, but the pilots had placed us a full mile out of position. We thought we were giving it a wide berth, and couldn't really go further away from it lest we run into the rocks on the other side of the channel."
"Where did you hit?"
"Along the side, and that was the damning thing. If we'd have hit head on, we may have survived, but the rock tore into Intrepid's side, shoving whole sections in below the waterline. I went below to see for myself, but had to abandon her quickly. The water was rushing in so fast; no pump on this earth could have stemmed the flow."
"It is ironic, perhaps, that I took command of her initially after she'd run aground off Brest in a similar fashion," Granger mused.
"And we even hit the same side," Calvert observed. "The positive was that we were close to shore, and we sent up a warning flare that attracted the attention of the boat the pilots were returning in. We just had time to lower the boats and load the men in before she rolled off the rock and sank."
"It is admirable that your crew was so disciplined as to be able to act calmly and save their own lives," Granger noted.
"How admirable can it be that my ship is on the bottom of a Canadian bay?" Calvert asked, exasperated.
"It was not your fault. We all brave the navigational hazards. Some of us have been lucky enough to avoid them. That is all it is: luck."
"The court didn't seem to think so. Their verdict was so full of innuendos that it may as well have said that I was guilty." Calvert looked at the sealed orders in his hand. "These are probably my discharge papers. I'll spend the rest of my life on the beach."
"I think that is most unlikely," Granger said. "Perhaps you should read them and find out."
Calvert looked at him suspiciously. "Do you know what is in them?"
"Perhaps you are being sent out to serve as one of Lord St. Vincent's flag lieutenants," Granger teased.
"Lord St. Vincent?" Calvert asked.
"Sir John Jervis has been advanced to the peerage, a reward for his victory at the Battle of St. Vincent."
"Me as a flag lieutenant for Jervis? I'd end up with a noose around my neck," Calvert joked, then eyed Granger suspiciously again. "You do know what's in here."
"I think that until you open them and read them, neither one of us will know for certain."
Calvert gave him a dirty look, but before he could open them, the carriage arrived at Portland Place. They entered his home, and Cheevers greeted him as always. "Welcome home, my lord."
"Thank you, Cheevers. I'm sure you remember Mr. Calvert. He will be staying with me while he is in London."
"It is good to see you again, sir," Cheevers said to Calvert.
"We'll be in the drawing room, and then we'll be using the baths. Perhaps you could arrange dinner for us before then?"
"I will ready dinner, then the baths, my lord," Cheevers said, then vanished. Granger led Calvert into the drawing room and poured him a glass.
"Why did he call you 'my lord'?" Calvert asked.
"You have been away much too long," Granger said. "I have been advanced to the peerage as well. I am a viscount now. Your friends have become much more exalted."
"Congratulations, my lord," Calvert said. "I am sorry if I addressed you rudely before."
"I have made allowances for your lack of contact with civilized society," Granger joked. He loved being with Calvert like this, when they were just two young men, enjoying each other's company, and engaging in playful banter.
"I fear you are right, and it makes me glad you have readied the baths, for I must smell as if I am uncivilized as well."
"I like the way you smell," Granger said, leering at Calvert, and getting a lustful grin in return. "But as I recall, you had yet to open the orders you are still holding in your hand."
Calvert held them up, then tore open the envelope and read his orders. Granger watched him carefully, forcing his fears to the back of his mind, the fear that he would see sadness and disappointment on Calvert's face, the fear that Calvert would not want to go with him. The fear that Calvert would reject him emotionally. He should have known better. Calvert's expression did change, but to one of happiness. The farther he read, the bigger his smile got. "It appears I am to be posted as a lieutenant in a newly commissioned frigate, the Bacchante."
"I hear she is a sound ship, but commanded by an ogre," Granger joked.
"Perhaps if I fuck him, he won't be such an ogre."
Granger laughed. "That is probably truer than you know." Then he got serious. "I hope you are pleased."
"Do you remember what I told you when we were aboard Intrepid?"
"I remember you being particularly petulant and hard to deal with at times," Granger joked, to make things less intense.
Calvert was having none of that. He leaned forward and took Granger's hands in his. "I told you that the only thing I wanted was to sail around the world in our little ship with you."
"Well, you are to get your wish, only we no longer have a little ship." Calvert looked confused. "We are sailing to the Indies. I am being tasked to take Bertie's replacement out there, and to bring Bertie back with me."
"Are you happy about this?" Calvert asked, referring to him being posted to the Bacchante. Now he was letting his own guard down, letting out his own insecurities.
"Yes," Granger said simply, and that one word, uttered with such a strong conviction, was more meaningful than any effusive affirmation.
"I have been so miserable, and so sad, wondering what the future would hold for me, and here it is, my dream delivered up to me," Calvert said.
"I have missed you so much," Granger admitted, letting his own guard down. "I have not had a happy homecoming this time. I will tell you about it later. Having you here makes me feel complete."
They heard footsteps as Cheevers entered the room. "My lord, sir, dinner is ready."
"Thank you, Cheevers," Granger said, and led Calvert into the dining room. When they were alone, he changed to his lustful tone. "We will satisfy our hunger, and then I will take you to the baths and satisfy you in other ways."
"Like only you can," Calvert said. Dinner was pleasant, but the topic of conversation wasn't. Calvert had been the one who had spirited Chartley back to London to derail Freddie's scheme, but he didn't know about the rest of the drama. He didn't know that Granger had returned to find his wife pregnant with another man's child. "How are you handling that?" Calvert asked him.
"I have worked through it. It is unreasonable for me to demand that Caroline remain celibate when I am not, but I have been vexed with her for how she has conducted herself, and this affair."
"And you are still vexed with her?" Calvert probed.
"I am, but not as much as I used to be," Granger said, willingly opening up to Calvert. "I could have spent more time at Brentwood, or I could have summoned her to spend more time here in London, but I really did not want to. I have used her banishment to Brentwood by His Majesty as perhaps an excuse for that."
"That sounds very reasonable. You are letting the wounds heal."
Granger nodded. "But it also seems very selfish, since I will be leaving soon, and for a long period of time."
"Has she sent you letters, begging you to come to Brentwood, or demanding that she be allowed to see you?"
"She has not. She has just made it known that I am welcome there, and that she is willing to visit whenever I ask her to," Granger said.
"It sounds like she understands where you are in this, and she is letting you work through it at your own pace," Calvert observed.
Granger pondered that, and knew that he was right. Caroline was giving him room to deal with things, and curiously, that made him love her even more. "You are suddenly much better at understanding women?"
"Or perhaps lovers," Calvert said. He watched Granger's expression, and knew what he was thinking. "You are remembering our last meeting in Gibraltar."
"That meeting scared me," Granger admitted. "You were so obvious with him; it made me fearful that you weren't worried about appearances anymore."
"And you were ready to pump me over the side like so much nasty bilge water if I were?" Calvert demanded petulantly, reminding Granger of his fiery side.
"You would have put me in a position of having to choose you over my family, my career, and my heritage. I love you Francis, but you know me well enough to know that is asking an awful lot."
"I felt like you didn't love me anymore," he groused.
That irritated Granger, enough for him to get a little pissed off. "So I must jettison everything else in my life that I hold dear just to prove that I love you?"
Calvert glared at him, but his gaze softened as he seemed to understand Granger's point of view. "Is that so unreasonable?" he joked, making things lighter again.
"So what happened to him?"
"Whom?" Calvert asked.
"Your marine lieutenant. Estabrook."
"He was posted to another ship," Calvert said, a hint of sadness and defiance in his voice. "It was done at my request."
"To save your reputation?" Granger asked.
Calvert gave him a very dirty look. "I did it for you," he snapped.
"I never demanded that you not have other lovers," Granger said, pretending like it didn't bother him, which was a lie. "You cannot blame me for that."
"I did it because of what you just said. Because we were not good together. There was something about us that made me want to caress him in the open, and he was drawing me further and further out of my shell."
"And you do not want to caress me in public?" Granger teased.
"No, not at all," Calvert said. "I'd rather caress you in private." They finished eating and went down to the baths, disrobing in front of each other. Granger's eyes feasted on Calvert's body, while Calvert looked at Granger even more lustfully, if that were possible. When they had first met, they were young men, with the bodies of adolescents that had just emerged into manhood. Now they were men, with the bodies of men. Both of them had broader shoulders and bigger muscles, but it was possibly Granger who had changed more. His muscles had grown more pronounced, with noticeable biceps and more pronounced pectorals. "You are beautiful," Calvert said.
"I pale in comparison to you," Granger said, even as he blushed. He led Calvert to the smaller pool used for soaping, knowing that the time for foreplay was over. They had rebuilt their emotional connection, and now they had to bond physically. It wasn't a desire, it wasn't a luxury, it was a necessity.
Granger got into the pool and Calvert followed, positioning himself so he was facing Granger while sitting on his lap. Granger giggled as Calvert's big dick poked against his abdomen, but his giggles were stifled as Calvert's lips met his. Their kiss was magical, so magical that Granger was surprised when he felt Calvert's hand on his dick, lining it up with his hole. "I need you inside me," Calvert said, pulling his mouth away from Granger long enough to speak. His dark green eyes pierced into Granger's blue ones. "Please."
At first Granger was disappointed, because he had been hoping to have Calvert penetrate him instead, but he sensed that this was important. Granger thrust up into him, pushing his dick in even as Calvert sat on him. After that, the whole thing was as if every move was perfect, every reaction smooth and fluid, as these two soul-mates bonded. Granger let his body go, let it guide him, and grabbed for pleasure even as he gave it. They went slowly, to try to make it last, but it was not to be. The longing was too great, the anticipation too huge for their bodies, and they exploded in perfect unison, in much too short of a time.
Calvert stayed on Granger's lap, with Granger's dick still buried in his ass. "I love feeling you inside me. I needed you to make love to me."
"And as you can see, I was more than happy to oblige," Granger joked. He led them over to the larger pool, where they could rinse off and relax.
A loud knock at the door interrupted them, and they separated, trying not to look sheepish. "Enter!" Granger shouted.
"My lord," Cheevers said nervously, "I am sorry to disturb you, but there is a man from your ship here who says he must see you at once."
"Very well," Granger said, intensely irritated at having his bath interrupted. "Send him in."
Granger was surprised to see Andrews, the purser, come in, and was even more surprised to see the expression on his face. He was near panic. "My lord," he began, and then stopped as he saw Calvert. "It is good to see you again, sir."
"It is good to see you again as well, Mr. Andrews," Calvert said in a friendly way. Andrews had first joined Granger aboard Intrepid, when Calvert had been Granger's first lieutenant, so they knew each other well.
"And what has brought you here in such a state?" Granger asked.
"My lord, they're going to hang Dr. Jackson!"
Granger almost jumped straight out of the bath at that, but thankfully did not. "Who is going to hang him?"
"The authorities. He's being held up in Holborn. He's scheduled for the gallows tomorrow at dawn."
"What's he being hanged for?" Calvert asked.
"For his past crimes, and for," Andrews got nervous, then continued, "and for being caught in a molly house."
"Jackson? In a molly house?" Calvert asked, unable to hide his surprise. Molly houses were common in the Holborn district, and were places where homosexual men could gather.
"He had gone there to be of some medical assistance, and was caught in a raid. He has some past actions against him, so they decided to hang him," Andrews said.
"Mr. Andrews, if you will give me a few minutes to dress, we will see what we must do to keep Dr. Jackson's neck at its current length," Granger said. "Please ask them to have the coach brought around."
"Of course, my lord," Andrews said, and left them.
"It seems our reunion is to be truncated," Granger said to Calvert.
"Plenty of time for that. We have to save Jackson. I owe him that much, at least." Granger nodded. Jackson had saved Calvert's life in Antigua, and had saved many others as well. They got out of the baths and dressed quickly, putting on their best uniforms yet again, and doing so with remarkable haste.
They met Andrews in the entry hall and descended the steps to the carriage. Andrews told the coachman where to go, and they resumed their conversations. "What other charges are leveled against Dr. Jackson?" Granger asked.
"He is accused of murder, my lord."
"Murder?" Calvert asked.
"He operated on a young lady and the operation went badly. Her father is a man of some means, a wealthy merchant, and blamed Dr. Jackson. Evidently Dr. Jackson was also romantically involved with the same woman. Her father painted Jackson as some twisted rogue, who when he had grown tired of the lady, rather than leaving her, performed medical experiments on her to kill her."
"I am guessing that is when he joined the Intrepid," Granger noted.
"That is correct, my lord," Andrews said. "He has largely avoided arrest or prosecution, because he is an officer in the Navy, but having been picked up in this raid, he was then sentenced with the new crime as well as the old one."
"What was he doing in the molly house?" Granger asked.
Andrews actually blushed. "He was bidden to extract something, my lord."
"Extract something?" Calvert asked.
"Apparently there was an object stuck in another man's posterior," Andrews said, his face now bright red. "They could not remove it."
Granger tried not to laugh, but his eyes met Calvert's, and he lost his normal reserve, with both of them laughing hysterically. Granger remembered, even as he was laughing, how much he enjoyed this side of Calvert. He was such a playful man. Andrews did not laugh, which somehow made it that much more humorous. Granger finally managed to stop laughing. "And what, pray tell, was this object?"
"I believe it was a cucumber, my lord," he said. That got Calvert and Granger laughing all over again.
"Was the vegetable ultimately removed?" Calvert asked.
Andrews gave him a dirty look. "I'm not sure, sir."

The carriage stopped in front of the Fleet Prison, and Granger alit from the vehicle, followed by Calvert and Andrews. They would have been mobbed but for the presence of Granger's footmen, and it was only then that he noticed Cheevers had sent extra men along. The crowd called at them, as did the prisoners, who begged for money through the barred windows. They walked up to the building and Granger stopped and handed several copper coins to one of his footmen. "Distribute these to the prisoners for me, if you will."
"Certainly, my lord," he said. Granger walked into the building, his nose assaulted by the smell of packed humanity. His Majesty's vessels were known for their noxious odors, but compared to this prison, they were like a rose garden.
A rough looking man intercepted him, with a wry grin on his face. "Another inmate? If you've got enough money, I can get you a decent cell."
Granger eyed the man with contempt. He had seen so much insubordination lately; it was starting to truly irritate him. "You address me as 'my lord'," he snapped. "I'll tolerate no disrespect from the likes of you, or by God, you'll be hanging from the gallows."
That seemed to calm the man down a bit. "I beg your pardon, my lord," he said, somewhat sarcastically.
"I am Captain the Right Honorable Viscount Granger, of his Britannic Majesty's ship Bacchante. You are holding my ship's surgeon here, and I have come to secure his release."
"So you're Lord Granger," the man mused. "Your good doctor is scheduled to hang tomorrow morning. I can let you have his body after that."
"I'm wondering how you would feel about a life of service at sea," Granger said to the man, letting his temper go. "Have you ever had your back scratched?"
"I'm immune from the press, my lord," he spat. "You won't be able to haul me off and flog me."
"And you're an idiot if you think anyone would notice, or care, that you were gone," Granger said. "So are you going to release him, or am I going to have to return with marines?"
"You would attack one of His Majesty's prisons?"
"To defend the life of one of His Majesty's officers, I most certainly would," Granger said. "You are no better than a pirate, and I have slaughtered thousands of those rogues."
"You would defy the King you pledge to serve?" the man asked snidely.
"When is the last time you spoke to His Majesty?" The man said nothing. "I was at the Palace the day before yesterday. So do not presume to tell me what the King wishes or does not wish." He watched the man blanch at that.
"In any event, my lord, I am not authorized to release Dr. Jackson," he said, much more respectfully.
"Surely he can be allowed parole?" Granger asked.
"Not if he is to hang tomorrow, my lord," the man answered.
"He will not hang tomorrow."
"That is the order of the court," the man said.
"They would deny the request from a peer of the realm that a stay of execution be issued, pending an appeal to His Majesty for a pardon?" Granger asked. The man looked at him, and blinked. "I am wondering if you are authorized to delay this execution."
"Under extenuating circumstances," the man said. Granger noticed a familiar look in the man's eyes: greed.
He took ten guineas out of his purse and put them into his hand, gazing at them. "If I were to shake your hand with mine," Granger said, referring to the hand with the guineas, "I am wondering if you would be willing to release Dr. Jackson into my custody."
The man was practically drooling. "If he doesn't return tomorrow, he'll be considered an escaped convict."
"Better an escaped convict than a dead doctor," Granger said with a wry grin.
"Will you give me your word that he will be back here in the morning?"
"I will not. I will merely give you these," Granger said, gesturing at his hand, "in exchange for his freedom."
The man hesitated, and then shook Granger's hand, taking the guineas. "Bring up Dr. Jackson!" he ordered, and then turned back to Granger. "When he doesn't return, they'll know where to look for him."
"Will they?" Granger asked, raising an eyebrow. A very disheveled Dr. Jackson arrived shortly thereafter. None of them said anything, they merely went out, braving the mob again, and scrambled into the carriage.
"Thank you for saving me, my lord," Jackson said.
"I believe you have rescued me a few times," Granger said.
"You are looking healthy, Mr. Calvert," Jackson said, as if noticing Calvert for the first time.
"Thanks to you, Doctor," Calvert said, smiling at him.
"And now we must see about keeping you from the gallows, and you must tell me what you were doing, probing other men's asses at a molly house," Granger said severely.
Jackson looked horrified, until Calvert laughed, making all of them laugh except for Andrews, who apparently allowed himself no mirth at all.
Copyright © 2014 Mark Arbour; All Rights Reserved.
Stories posted in this category are works of fiction. Names, places, characters, events, and incidents are created by the authors' imaginations or are used fictitiously. Any resemblances to actual persons (living or dead), organizations, companies, events, or locales are entirely coincidental.
Story Discussion Topic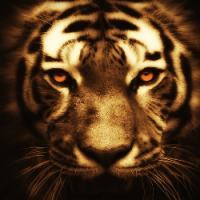 Open Club · 175 members · Last active
A fan club for Mark Arbour to chat about his stories
---
You are not currently following this author. Be sure to follow to keep up to date with new stories they post.
Chapter Comments
Newsletter

You probably have a crazy and hectic schedule and find it hard to keep up with everything going on.  We get it, because we feel it too.  Signing up here is a great way to keep in touch and find something relaxing to read when you get a few moments to spare.

Sign Up