Join For Free and Get Notified of New Chapters!

Are you enjoying a great story and want to get an alert or email when a new chapter is posted? Join now for free and follow your favorite stories and authors!  You can even choose to get daily or weekly digest emails instead of getting flooded with an email for each story you follow. 

 

Stories posted in this category are works of fiction. Names, places, characters, events, and incidents are created by the authors' imaginations or are used fictitiously. Any resemblances to actual persons (living or dead), organizations, companies, events, or locales are entirely coincidental.
Odyssey - 12. Chapter 12
May 21, 1797
The carriage containing the four men pulled up to the dock and Dr. Jackson looked out at Bacchante, and then looked at Granger with fear in his eyes. "My lord, won't they come looking for me here?"
"It matters not whether they look for you here or not, you will not be released into their custody," Granger asserted.
Granger sensed that Jackson didn't quite believe him, but he also didn't want to seem ungrateful by challenging Granger. Andrews dutifully filled in for his friend. "Don't constables have the authority to remove criminals from His Majesty's vessels, my lord?"
Granger smiled. "They may have the authority, but I doubt they have the wherewithal. I think that unless they are going to send a regiment of the Household Guards out to Bacchante, they won't be able to muster enough force to command your release."
"I don't understand, my lord," Calvert chimed in. "Won't we then be defying the King's authority?"
Granger coolly eyed these three men, none of whom had apparently spent much time dealing with the English justice system. It was largely based on the old English feudal system, and as such, Granger had seen it in operation both as a child at Bridgemont, and as an adolescent in London. At Bridgemont, the earl reigned supreme, and a simple word from him to the magistrate would end a trial, or produce a verdict as he directed. In London, it was more complicated. "Gentlemen, in the event that one of His Majesty's officers is sentenced to death, his case must be forwarded to the King and his council for review, prior to implementation. In this case, whoever wanted Dr. Jackson to hang attempted to short-circuit the process. All we have done is to prevent a miscarriage of justice."
"So what will I say when the constables come looking for me, my lord?" Jackson asked.
"You will tell them that you are ordered to remain aboard Bacchante pending a review of your case by His Majesty. You have saved the lives of four men the King knows personally," Granger noted. "Lord Frederick Cavendish, Lord Chartley, Lord George Lennox, and myself."
"And me, my lord," Calvert said playfully. "I have met His Majesty."
"I'm not quite sure he would remember you, Mr. Calvert," Andrews said. "Other than for your pretty teeth." That made them all laugh, just because Andrews cracked a joke.
"They are very straight and white," Jackson quipped.
"I will work on this matter in the morning. In the meantime, I would prefer to repair to the ship, unless you gentlemen were planning to spend the night in my carriage?"
"No my lord," Calvert said hastily. They got out of the carriage, and Granger sent it home, and then strolled over to Granger's gig. They had sighted the approach of his carriage from Bacchante and anticipated his need for the gig, so it was waiting for them. They were quiet on their brief ride over to the ship, and Granger wondered that neither Andrews nor Jackson had asked why Calvert was with him, or why he was wearing the uniform of a lieutenant. Perhaps they were so engrossed in their own drama, they hadn't considered Calvert's ordeal.
Granger went up the side first, as naval custom dictated, to find Robey and Weston waiting for him. Calvert arrived right after he did. "Welcome aboard, my lord," Robey said.
"Thank you, Mr. Robey. I fear you are to lose your place as first lieutenant. This is Lieutenant Calvert," Granger said, introducing them. "He has been assigned to Bacchante as first lieutenant."
Granger saw Robey's disappointment, and then saw him look at Calvert, and saw him trying to conceal his admiration for Calvert's good looks. It was easy to deduce the lust buried beneath that, but Granger hid his jealousy. "It will be a pleasure to serve under you, sir," Robey said gallantly, while Granger tried not to seethe at that double entendre.
"It is a pleasure to meet you," Calvert said to Robey. "And you as well," he said to Weston.
"I will leave you to get settled in, and then I will see you in my cabin," Granger told Calvert. "Doctor, please join me below."
"Of course, my lord," Jackson said. He followed Granger below where Winkler was scurrying around, preparing supper for him.
"Lieutenant Calvert has come aboard, and will be joining the ship," Granger told him. "He will also be joining me for supper."
Winkler smiled broadly. "That is great news, my lord. I'll prepare supper." He turned briefly to Jackson. "It is good to see you back here as well, sir."
"Thank you, Winkler," Jackson said, and then followed Granger into his office.
"I am going to petition His Majesty for a pardon, but I must know the particulars of your two charges," Granger said. "If you cannot trust me to tell me what happened, I am not sure I will be successful with my arguments."
"My lord, it is not a matter of trust. I did not tell you of my prior problems because I did not want to burden you."
"Well, it has indeed become a burden, so you might as well share your tale of woe with me," Granger said with a disarming grin.
"Aye aye, my lord," Jackson said. "I was betrothed to a young woman, Susan Maidstone. Her father is a very wealthy merchant, one who deals with the importation of spices and other herbs. That is how Susan and I originally met, due to my interest in botany, and in the possible uses of some herbs as medical remedies."
"I see," Granger said.
"Susan had developed a growth in her breast," Jackson said. "She had tried to conquer it with herbal remedies, but to no avail. It was clearly getting larger. The only solution was to remove it, and she asked me to do it. I did, and thought I had extracted the tumor, but no sooner had I removed it than another appeared. I removed that one as well, and another one in her other breast, but they kept appearing. In the end, she became weak, and the disease consumed her." Jackson wiped a tear from his eye.
"I am so sorry," Granger said.
"Thank you, my lord. Her father was devastated, and when he saw the state of her body, with scars from the surgeries, he transferred that into rage. He threatened to have me lynched on the spot. I had performed some medical procedures for influential people in London, and had come into contact with Lord Spencer. I was able to appeal to him for aid, and he proposed that I leave London for a while to let the situation blow over. That is when I joined Intrepid."
"I am surprised he did not intervene to assist you with a pardon at that time," Granger said.
"As I said, Susan's father is very influential, and Lord Spencer clearly did not want to tangle with him unless it was necessary, my lord."
"I will see what can be done for you on that score. Now tell me of this visit to a molly house."
Jackson blushed. "I was enjoying a visit with my sister, who lives in Knightsbridge, when one of my former retainers called. A man had apparently been using a large cucumber to penetrate another man, and the vegetable had become lodged in his bowel. The man knew that I would not question the activity, but merely seek to cure the ailment. The man was evidently unable to come to me, as one might imagine, so I went to him."
"Is it possible that Maidstone had you set up?" Granger asked.
Jackson looked at him, considering that for the first time, and pondered it for a bit. "I think that is quite possible, my lord, although I hadn't thought of that at the time. I do recall seeing one of Maidstone's men in the party that raided the house. They arrived to raid the house before I could even examine the man with the, uh, injury."
"Were you planning to return to sea with me?" Granger asked. He found he was nervous that Jackson would say no, which was indicative of how much esteem Granger held for Jackson.
"I was, my lord. I have found my time on board your vessels to be the most satisfying times of my life, and I have been able to experiment with medicines and work with ailments that I would not see if I were still practicing in London."
Granger smiled at that. "I am most grateful to hear you say that, doctor. There are a multitude of demands and responsibilities placed on a captain, but I have been most fortunate in that with you around, I don't have to worry that my men won't get the best medical care possible." Granger decided to throw out a compliment for Andrews, knowing now that they were friends, and knowing that it would get back to him. "Similarly, I know that with Mr. Andrews aboard, the crew will be fed and cared for, and the accounts will be handled honestly."
"Thank you, my lord, and I must say, begging your pardon that I agree with you completely as it relates to Mr. Andrews."
"And how did Mr. Andrews discover you were to hang?" Granger asked.
"He is my sister's husband's cousin, so we are known to each other, my lord."
"I was not aware of that. I will leave you to settle in to your quarters, and tomorrow I will endeavor to plead your case to His Majesty."
"I must thank you again, my lord."
Calvert came in after Jackson had left to join him for supper. They removed their jackets and opened their shirts, to enjoy the nice weather and to indicate the casualness of their meal. "And how do you like our new ship?" Granger asked him.
"She is beautiful, and I must commend you on your officers. We will have a good wardroom on this voyage," Calvert said. At times like this, when it was just the two of them, he knew it was all right to avoid using the honorific 'my lord', and he got a smile from Granger, who relished that intimacy.
"When I was posted to her, I actually made that bargain with Lord Spencer, that I be allowed to select my own officers."
"And he agreed to that?" Calvert asked, amazed.
"They want me to go to the Indies to haul Bertie back. It is within my power to say no. That gave me some leverage in this instance. You should have seen some of the men Spencer sent me. With officers like that in the fleet, it is no wonder there are mutinies."
"They weren't handsome?" Calvert flirted.
"A few of them were," Granger said, "but not as handsome as you."
"Or Mr. Robey," Calvert teased; only he was surprised by the reaction that got from Granger. "I'm sorry. Did I misspeak?"
Granger bit his lower lip slightly, a gesture few would notice, but Calvert did, and knew that it meant that he had indeed hit upon a very sore spot. "Lieutenant Robey served aboard Aurore with Captain Travers. He was the first lieutenant of that ship."
"Seeing him every day must remind you of Travers," Calvert said sympathetically. "Why did you take him aboard? It must be as if you are constantly reopening a wound."
Granger smiled at him to thank him for his concern. How like Calvert to worry about his emotional well-being. "It is different from that: Robey and Travers were lovers."
Now Granger watched Calvert reel with that news, and with all that entailed. He watched Calvert tackling the same demons he'd dealt with. Granger had spent much time laboring over whether Travers had loved Robey more than him, and it took a long time for Granger to finally feel secure that Travers' feelings for him were indeed stronger than his feelings for Robey. Bringing this up, having Robey here as a reminder, was pushing Calvert into the same loop, forcing him to question the strength of Granger's feelings for Calvert. A loving look from Granger was all that it took to reassure Calvert, showing just how intimate the two men were.
But the two of them were so able to fuel each other's insecurities, that it was then Granger's turn to worry, to wonder whether someone else had landed a place in Calvert's heart, a position that would rival what the two of them had. Calvert chose to offer his assurances verbally. "You know you have nothing to worry about with me," Calvert said. "My heart is wholly yours."
Granger was mildly irritated at that last sentence, since it made him feel badly as Calvert was not the only one Granger loved, but he took the sentiment at face value. "I never questioned your love. It was just a touchy issue. I feel better now that I have shared it with you."
"So why is he aboard?" Calvert asked.
"He transferred to Belvidera at some point, and was wounded in action. He convalesced in England, and when we returned, it made sense that he would rejoin the ship, or in this case, the new ship, Bacchante."
"Do you have feelings for him?" Calvert asked nervously.
Granger smiled. "Not in the way you are thinking. I like him. He is a good officer, and pleasant company, but we are not involved. I had a brief encounter with him once, when we were both lieutenants, but our relationship has been totally professional since then."
"Do we have any of your other former lovers aboard?" Calvert asked, but not in an antagonistic way, rather in a joking way.
"There is one other man that I have had sex with," Granger said. "A seaman, his name is Phillips."
"A mere seaman?" Calvert joked. "A peer of the realm, cavorting with a mere seaman?"
Only Granger didn't laugh. He told Calvert of his trip to Portsmouth, and how his sister-in-law had arranged for him to be tied up in their cellar so she could copulate with him. He explained how she had sent Phillips down to clean him up and release him, and how somehow that had led to Phillips fucking him. "It was a most unpleasant experience, but for Phillips, who was the one who saved me."
"When you told me you did not have a happy homecoming," Calvert said, "I didn't realize how much you had truly endured. I am so sorry."
"It has been challenging," Granger acknowledged.
"It is as if every person you relied on became unreliable," Calvert continued.
Granger smiled weakly, then put his napkin on the table and held out his hand, leading Calvert back to his sleeping cabin. They disrobed, and climbed into Granger's cot, with Calvert on top of Granger. They kissed for quite some time, enjoying the union of their mouths, and the feel of their bodies as they ground against each other. Calvert broke off the kiss and moved his mouth to Granger's neck, nuzzling him behind the ear. "You excite me like no other," he said in his husky voice. Granger moaned, and made to pull him up to kiss him again, but Calvert wasn't having it. He pushed Granger's arms behind him and slowly began to explore the body of this man he loved so much, running his tongue playfully down Granger's chest, pausing to suck on each of his nipples. Lower and lower he worked, until he got to Granger's blond treasure trail, leading to that organ which gave Calvert so much pleasure.
He absorbed Granger's cock into his mouth, slowly caressing it with his tongue and his cheeks, but despite Granger's urgent thrusts, Calvert pulled off that splendid dick and moved lower, sucking on Granger's balls, reveling in his odor, an odor which became an aphrodisiac as he got to Granger's taint. Granger pulled his legs back, encouraging, no begging Calvert to go lower, a plea which Calvert granted quite gladly. He used his tongue to trace Granger's hole, rimming him slowly and lovingly, until he knew he had driven Granger to the brink of madness. Then he grabbed the lanolin and thoroughly lubed Granger's hole and his own cock, and lined himself up. With one smooth thrust, he entered Granger, both of them filled with ecstasy as he did.
Calvert moved up after that, to Granger's favorite position. Calvert's dick was long and thin enough that he could lie on top of Granger and almost fuck him as if he were fucking a woman in the missionary position. Granger moaned, and then stifled those moans, remembering where he was, as he felt Calvert's pubic bone grinding against his cock, padded by his soft pubic bush. Slowly and with great care, Calvert made love to him, and Granger felt as if with each thrust of Calvert's dick inside of him, he was driving some of Granger's demons out. When they finally climaxed, Calvert had to clamp his mouth over Granger's to cover the moans and screams. And when it was all over, and they lay in bed intertwined, it was a contented George Granger that went to sleep that night.
May 22, 1797
Granger was in his cabin, finishing his breakfast, when he heard a considerable amount of commotion up on deck. He was prepared for the day, and had put on his best uniform in anticipation of his visit to the palace. A knock at his cabin door heralded the arrival of Calvert, followed by a man who was dressed formally, but conservatively.
"My lord, this is Mr. Stevens," Calvert said. "He has asked to speak with you regarding Dr. Jackson."
"What can I do for you Mr. Stevens?" Granger asked.
"I have come to take Dr. Jackson back to Fleet Prison," he said arrogantly.
"You call me 'my lord'," Granger snapped, unwilling to put up with any disrespect from this man, whoever he was.
"My apologies, my lord," the man said insincerely.
"And in what capacity are you demanding his return?"
"I am charged by the prison to retrieve him, my lord," the man said.
"Are you an officer of the Crown?" Granger asked.
"No, my lord," he said.
"You are a thief-taker," Granger accused. Thief-takers were people who were hired by private individuals to track down people who had committed crimes against them. "Whom do you work for?"
"I work for Sir Tobias Maidstone, my lord," he said.
"Well, you may send my compliments to Sir Tobias and inform him that until Dr. Jackson's appeals to His Majesty's courts, and to the King himself, are exhausted, he will be remaining aboard this ship, in my custody."
"I have an order from the Holborn magistrate ordering his release into my custody, my lord." Granger had nothing to fear from a mere magistrate.
Granger laughed at him. "Dr. Jackson is an officer in His Majesty's Navy. If there is to be a warrant issued, I would recommend that you seek a military court. In any event, it is inappropriate for you to appear on one of His Majesty's vessels and demand that one of His Majesty's officers return with you to a civil prison. I choose to disregard your order."
"You risk arrest yourself, my lord," the man said snidely.
"Mr. Stevens," Granger said as he stood up for emphasis. "I am a peer of the realm. I cannot be arrested by the likes of you, or your magistrate in Holborn."
Stevens seemed to realize he had run into a much tougher challenge than he had planned. "I will convey your message to Sir Tobias, my lord," he said.
"Thank you, Mr. Stevens." Granger nodded to Calvert, who led the man out of his cabin. As soon as he was gone, Granger went up on deck to confer with Calvert and Jackson. "I am going ashore. No one is allowed to remove Dr. Jackson unless I am here. If they attempt to do so, instruct them to wait for my return."
"Aye aye, my lord," Calvert said.
"Doctor, it would perhaps be best if you remained below for the day. If things become too problematic and we have to spirit you away, it gives us the ability to deny your whereabouts."
"Aye aye, my lord," Jackson said.
"I'll need my gig brought around," Granger ordered. "Pass the word for Phillips."
Calvert gave him an odd look, but only for a second, and then passed the word for Phillips. "You sent for me, my lord?" he asked.
"While Jeffers is ashore, I would like you to serve as the coxswain for my gig, if you think you are up to the task," Granger said.
Phillips grinned. "Thank you, my lord. It would be an honor."
"Well, you can show me whether you can handle a boat by taking me to the Admiralty. Mr. Calvert, a few marines aboard may be useful," Granger said.
"Aye aye, my lord," Calvert and Phillips chimed, almost in unison.
Granger boarded the gig when it was brought around, and sat comfortably in the back while Phillips maneuvered it upstream to the Admiralty steps. He seemed to handle the boat competently enough, it just remained to be seen if he could handle the gig's crew as well. The marines were there for crowd control; a job they were getting used to with their famous captain, but evidently no one had recognized his gig, so they weren't needed. "Wait here for me."
"Aye aye, my lord," Phillips said.
Granger went into the Admiralty and found the waiting room to be even more crowded than usual. The secretary gave him an almost exasperated look, because he knew Granger, and knew that his attempts to keep Granger from the inner sanctum of the Admiralty usually failed. "I am here to see Lord Frederick Cavendish," Granger said to the secretary. That seemed to surprise him, since he was obviously expecting Granger to ask to see Spencer, or perhaps Evan Nepean, the First Secretary.
"Please wait here, my lord," he said. He dispatched another secretary to go find Cavendish, who appeared almost immediately.
"It is good to see you, sir," Cavendish said.
"It is good to see you as well," Granger responded cordially, and then became quite businesslike. "I have a matter I need your counsel on, but I would prefer to discuss it in a more private environment."
"Certainly. Follow me," he said, and led Granger down to a small office. He closed the door, and then smiled at Granger. "I called on you last night, but you were aboard Bacchante."
"I am sorry I missed you," Granger said, even though it would have been awkward in the extreme to have Cavendish and Calvert there at the same time. "I was preoccupied with Dr. Jackson."
"Dr. Jackson?"
"He was arrested by the authorities in Holborn, and was being held in Fleet Prison with the expectation that he would be taken to the gallows this morning."
"But we have seen nothing of this, no notice," Cavendish objected. "He is a King's officer. They can't hang him without the King's approval."
"That is why I bribed the guard to release him. But already I have had a thief-taker visiting me aboard Bacchante, demanding his release. He is apparently on the wrong side of Sir Tobias Maidstone."
Cavendish looked at him with concern then. "Maidstone is very influential. He is also known to be very stubborn, so if he is after Dr. Jackson, he is most likely to be relentless." Cavendish's attitude concerned Granger, because Cavendish was unlikely to worry about someone unless they were powerful enough to cause problems here, and clearly, Maidstone was that powerful.
"I am not willing to see Dr. Jackson hang just to placate some magnate's need for revenge," Granger said.
"I don't understand," Cavendish said. Granger explained the entire scenario as Jackson had relayed it, complete with the information on Maidstone's daughter, and Jackson's apprehension at a molly house.
"His seizure at the molly house won't play well with His Majesty," Cavendish said grimly.
"I am willing to wager that Maidstone had Jackson set up, that he knew Jackson would attend the poor man with a cucumber lodged up his ass, if he even existed, purely out of his willingness to help those who are injured."
"I must speak to the First Lord about this," Cavendish said, but he was clearly upset.
"I am not willing to release Dr. Jackson, to let him hang," Granger said firmly.
"I am worried that you will be asked to do just that."
"We owe him too much, you and I, along with Chartley and Lennox and all the other men he has saved, to leave him to the gallows," Granger said emphatically. "I will not do it."
"You would defy a direct order from the Admiralty?" Cavendish asked.
"I will resign my commission before I willingly hand him over," Granger said.
"George, are you sure about that?" Cavendish asked.
Granger gave him a foul look. "Would you? You are alive, and walking about, because he saved your life – twice."
Cavendish gave him an even worse look in return. Granger had outlined the honorable course of action, and then challenged Cavendish for not adopting it. The change in Cavendish's manner was instantaneous, as his whole demeanor became cold and frosty. "I will speak to the First Lord. Please stay here."
Granger said nothing, but merely nodded his acquiescence. He could not understand how Cavendish could so blithely write Jackson off. Twice when he was wounded, the doctor had worked diligently to save him. Did that mean nothing? Did Cavendish have no loyalty at all? Where did that leave him, Granger wondered. Would Cavendish do the same thing to him? Would he toss him aside if he were ever truly in trouble? Granger paused, and reeled his mind back in. Cavendish was clearly shocked by all that had happened. Granger decided he was being very unfair, in not giving him time to grapple with the situation, and to possibly find solutions for it. It took a mere 15 minutes for Cavendish to return. "His lordship will see you now," he said rigidly.
He made to walk away, but Granger grabbed his arm. "I'm sorry. I did not mean to offend you."
Cavendish turned and gave him a weak smile. "It is not always easy to do the right thing. It is not always pleasant to be reminded of it, either."
Granger smiled back, even as he followed Cavendish. "Yet you do it, even if it is difficult."
"Yes," Cavendish said, as he led Granger in to see Spencer.
"I understand we have another problem to deal with," Spencer said in a most unfriendly way. "As if I don't have enough on my plate with Parker and his minions."
"I am sorry to bother you, sir. I was barely able to rescue one of my officers from Fleet Prison. He was to hang today."
"So Cavendish has explained to me. And you've chosen to irritate Sir Tobias Maidstone in the process."
"I have never met him, so I am unsure as to how irritated he is, sir," Granger said. He wanted to tell Spencer he didn't give a fuck about Maidstone, but that seemed inappropriate.
"You are ready for sea?"
"Yes, sir," Granger answered.
"You will sail immediately. I want you to take Bacchante around to Plymouth." Spencer paced over to his window, and then looked back at Granger. "You will then return to London to receive your orders."
"Aye aye, sir," Granger said. "Sir, may I ask a question?"
"Go ahead," Spencer said, in a tone that made it sound like he meant 'no'.
"Should I anticipate any trouble passing through the ships at the Nore?"
"You should. You have a choice, Granger. You can sail now, and risk the wrath of the delegates, or stay here, and risk losing Dr. Jackson. The choice is yours." Clearly, Spencer was on edge, and his normally smooth demeanor had completely deserted him.
"I will attempt to avoid dismasting too many of the vessels on my way out, sir," Granger said with a smile.
"See that you don't," Spencer said. Cavendish ushered Granger out of the Admiralty.
"I will see what can be done to secure a pardon for Dr. Jackson," Cavendish said.
"I would be most appreciative, as would Dr. Jackson." They embraced in a friendly way, and then Granger returned to his gig. He ordered Phillips to return to the ship, and pondered this latest round of events. This is not how he hoped to leave England. He would be on a protracted voyage, and he had not even had a chance to say goodbye to Caroline, his children, or his parents. He felt as if he were leaving like a thief in the night. He could only hope that when he returned from Plymouth to receive his orders, he'd get the opportunity to take his leave in a better way.
As soon as they piped him aboard Bacchante, he began addressing the task at hand. "Mr. Calvert, how long until the tide shifts?"
Calvert looked at him, surprised. "Two hours, sir."
"We will be sailing in two hours, then. Alert the crew, and send the wives ashore. Any mail that needs to be sent should be ready by then."
Calvert stared at him blankly for a few seconds. "Aye aye, my lord."
Granger went below to draft a quick letter to Caroline and his father, explaining what had happened, where he was going, and asking them to assist Cavendish in acquiring a pardon for Jackson. He heard the commotion beyond his bulkheads, commotion caused by the sudden upheaval of Bacchante putting to sea. The loudest noises were the angry voices, mostly women's voices, as the sailors' 'wives' were forced off the ship. The Admiralty's rules regarding wives were relatively lax, and a woman had only to declare that she was married to a man to be allowed on board. That meant that most of the women who came aboard were whores, and they tended to be difficult to deal with. Granger was more than happy to leave that task to Calvert. He waited until the noise had tapered off dramatically, then he summoned Calvert in to brief him.
"Pass the word for Mr. Calvert," Granger called.
Calvert arrived after a small delay; no doubt he was quite busy getting the ship ready for sea. "You sent for me, my lord?"
"We may encounter some problems passing through the Nore," Granger said.
"The mutineers would stop us?" he asked, surprised.
"I suspect they will try," Granger said. "I'm not quite sure how to respond to them, but I do know that we won't be stopping."
"I'm sure we'll work it out, my lord," Calvert said with a smile.
"We are to sail to Plymouth, and I am to then travel back here to receive my final orders." Calvert nodded, slightly relieved. They would have time to prepare further for an extended voyage before leaving England. "Here are two letters that need to be sent off via a courier. I will be on deck in 15 minutes to get underway."
"Aye aye, my lord," Calvert said, and strode from Granger's cabin, anxious to finish their preparations.
Copyright © 2014 Mark Arbour; All Rights Reserved.
41

6
Stories posted in this category are works of fiction. Names, places, characters, events, and incidents are created by the authors' imaginations or are used fictitiously. Any resemblances to actual persons (living or dead), organizations, companies, events, or locales are entirely coincidental.
Story Discussion Topic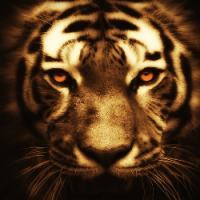 Open Club · 175 members · Last active
A fan club for Mark Arbour to chat about his stories
---
You are not currently following this author. Be sure to follow to keep up to date with new stories they post.
Chapter Comments
Newsletter

You probably have a crazy and hectic schedule and find it hard to keep up with everything going on.  We get it, because we feel it too.  Signing up here is a great way to keep in touch and find something relaxing to read when you get a few moments to spare.

Sign Up