Join For Free and Get Notified of New Chapters!

Are you enjoying a great story and want to get an alert or email when a new chapter is posted? Join now for free and follow your favorite stories and authors!  You can even choose to get daily or weekly digest emails instead of getting flooded with an email for each story you follow. 

 

Stories posted in this category are works of fiction. Names, places, characters, events, and incidents are created by the authors' imaginations or are used fictitiously. Any resemblances to actual persons (living or dead), organizations, companies, events, or locales are entirely coincidental.
Odyssey - 25. Chapter 25
September, 1797
"Captain, I understand you are to sail for England on the morning tide, the day after tomorrow," Granger said. The merchant skipper eyed him warily, wondering what this powerful peer wanted. It wasn't every day that a Viscount invited a man like Captain Murdoch to dinner. Murdoch almost moaned at his distended stomach, stuffed full of some of the best food he'd ever tasted. If he had bothered to fantasize about what it would be like to dine with a Viscount, this would have been the fantasy.
"That is correct, my lord," Murdoch said cautiously.
"I would like you to carry a passenger back with you, a man carrying dispatches," Granger said.
"My lord, a passenger, especially a passenger of quality, will require a lot of room, and extra stores," Murdoch whined.
"While I am not a merchant, I certainly understand the principles of commerce, and would not dream of costing you valuable cargo space without compensating you," Granger said in his charming way.
"Thank you, my lord," Murdoch said, more relaxed now that they were speaking the same language. Granger wanting to foist a passenger off on him was something over which he was prepared to fight a battle, even if it was a losing battle. Granger offering to pay him to take a man back was an entirely different affair. He named a high price to start the bargaining, probably 50% higher than he would have been happy with, and was pleasantly shocked when Granger agreed immediately. Only later would he lament that he didn't ask for more.
"I will send your man over to you tomorrow evening," Granger said. He escorted Murdoch out and saw him over the side, then barely stopped himself from sighing. He detested working with merchants, and this was becoming a voyage where he was doing little else. "Send a message to Mr. Cochrane and ask him to call on me at his earliest convenience," Granger ordered.
"Aye aye, my lord," Robey said. He dispatched one of the midshipmen, while Granger went below to review the status of Bacchante's stores. In the four days since they'd arrived, she had gorged herself on Portuguese bounty, accumulating spare spars and cordage that they had been unable to get in Plymouth, and canvas of a quality that was hard to find in all of England. They had slaughtered and salted their own beef and pork, and were stowing enough livestock to keep them in fresh meat, at least the officers, for a while. And they had enough fruit and vegetables to last them until they made their final trek to Amboyna.
That had required a significant amount of labor on the part of Bacchante's crew, because Dr. Jackson had insisted that they store a good amount of lemon juice for their voyage, to ward off scurvy. So parties of men had sat on deck, squeezing the juice of lemons into barrels which then had to be lowered into the already cramped hold.
But Bacchante was ready for sea, and the only thing preventing Granger from sailing at once was his need to resolve the issues with Pollton and Cochrane. He pored over invoices and vouchers, acting once again as a merchant, noting which goods they were able to buy with Admiralty vouchers and which ones he'd had to break into his own stash of gold to pay for. Granger thought the Portuguese had actually been quite generous with their credit, and he cynically attributed it to their way of speeding him along so they could really reap the profits as their trading scheme flourished.
A knock on his cabin door interrupted Granger's train of thought. "You sent for me, my lord?" Cochrane asked as he entered. The man seemed a little surprised at being summoned aboard, which was odd since he'd been aboard Bacchante every day she'd been in port. If it wasn't to consult with him, it was to spend time with Somers, Granger thought with a grin.
"We so missed your company, Mr. Cochrane, that I really had to send for you," Granger said affably.
"Then I am most willing to be here, my lord," Cochrane said, "but I fear you have a reputation for usually having a more serious purpose behind your orders."
"And sadly, that is the case with this summons," Granger agreed. "I am sending you back to England on the morning after tomorrow."
"Me, my lord?" Cochrane asked, truly surprised. He had been suggesting ways to maneuver Pollton out, clearly clamoring to take over his position as Consul. That had raised Granger's suspicions, but it had not changed his plans.
"Yes, you," Granger said. "We are never going to unravel this scheme here in Rio. It is possible that we can document what happens here, but I suspect that will happen anyway, and you can delegate a lower level official to handle that. Where it will truly come apart is when one of those ships is captured entering or leaving a French or Spanish port. We need to be able to track it from start to finish."
"I am unclear as to what my purpose is to be, my lord?" Cochrane asked. He clearly didn't want to go. He had plotted and maneuvered to be promoted into the consular position, and now Granger was dissipating that dream to the wind. Granger suspected that some of the proceeds from this scheme may have found their way into Cochrane's pocket, despite his protestations of loyalty.
"I need someone who clearly understands what is happening to return to London and explain that to His Majesty's ministers. A simple letter will not do it, as a letter will not be able to answer questions and objections, or bring the arguments to bear when they are needed."
"I can see why that would be required, my lord," Cochrane said, reluctantly coming around to the fact that Granger was right.
"I would think you would be more enthusiastic about returning to Britain, Mr. Cochrane," Granger said. He'd used the term 'Britain' to incorporate Cochrane's native Scotland into the mix, but Cochrane still looked at him questioningly. Evidently returning to his homeland was not a big priority. "You will be interacting with ministers at the highest levels of government, all with letters of introduction and approbation from me. You will be able to exhibit your intelligence to people who will appreciate it, and be best able to reward and utilize it." In other words, Granger was providing him with a superb career opportunity.
Cochrane smiled as he understood what Granger was saying. "I must beg your pardon, my lord. I fear I have become so fixated on affairs as they are here in Brazil, I have neglected to consider the rest of the world."
"There is nothing to apologize for, Mr. Cochrane. While I know you will, of course, obey orders, I wanted you to understand why you are being sent home so you can maximize your effectiveness and opportunities."
"Thank you for that, my lord. I fear I will have much to pack, and much to gather up."
Granger nodded. "You are to sail on the brig Amelia. I have made arrangements for your passage, but I would submit that you will want to probably plan your own cabin stores."
"I know Captain Murdoch," Cochrane said ruefully. "Your advance notice will save me from near starvation, if I am to otherwise rely on his generosity."
Granger laughed. "I will go ashore with you and explain things to Sir Malcolm. That way, you will be free to pack."
"Thank you, my lord. That way you can have the lengthy argument with him," Cochrane said.
"I do not think it will be lengthy, and I do not think it will be an argument," Granger noted. Cochrane looked at him, confused. "He will be glad to see you go."
"Why, my lord?"
Granger just stared at him, stunned that he didn't understand why. Perhaps his ego was so inflated that he thought Pollton desperately needed him. "You are a ferret that can find out what he plans. With you gone, he has one less thing to worry about."
Clarity spread across Cochrane's expression. "Of course, my lord. That makes sense."
The two men walked up to the quarterdeck. "Please have my gig brought around, Mr. Robey. I am going ashore to meet with Sir Malcolm."
"Aye aye, my lord," Robey said. His gig was already lowered, and it didn't take long for the gig's crew to turn out and man the boat, so Granger and Cochrane were heading ashore in no time at all.
"I have enjoyed your visit, my lord," Cochrane said.
"I have enjoyed it as well," Granger said. That was true. Parts of it, like seeing the city and the country with da Colma, had been spectacular. They outweighed the unpleasant confrontations and tangled webs behind the scenes. "I will have confidential dispatches for you to carry back for me."
"Of course, my lord."
"One packet will be for my wife. It would please me if you would call on her and deliver it personally," he said. "I would understand if your orders do not permit you to do so, in which case I would beg you to find someone as reliable as you are to complete the task."
"If rumors are to be believed, Lady Granger is both charming and formidable, and most assuredly someone I will look forward to meeting, my lord," Cochrane said.
"I would have to credit those rumors as being correct," Granger joked, and thought of his incredible wife. The longer he was gone, the less vexed he was with her. He would have to write her a letter to that effect.
They arrived ashore for the brief carriage ride to the consulate. Sir Malcolm must have been indisposed, as it took him a full thirty minutes to receive Granger. "I was not expecting you to call today, my lord," Pollton said.
"I must apologize for the intrusion, Sir Malcolm. As I am planning to sail the day after tomorrow, I need to complete my affairs here in Rio."
"Your visit is no intrusion, in any event, my lord," Pollton said, pretending to be gracious.
"I have deemed it vital that Mr. Cochrane be sent back to London with dispatches on the day after tomorrow, and wanted to convey that information to you personally."
Pollton's eyebrows creased together, a sure sign of his anger. "Mr. Cochrane is one of my charges, my lord. I am unclear as to why you feel it is within your purview to give him orders, when that is clearly my job."
Granger pulled out his directives from the Privy Council, and watched Pollton's expression change dramatically. Those directives, giving him the authority to make any changes in the positions of His Majesty's diplomats while en route to Amboyna, spoke volumes about what was going on back in London. It was also a warning notice to Pollton; a notice that perhaps his scheme had been discovered. "Perhaps that is adequate?" Granger asked disdainfully.
"Of course, my lord," Pollton said. "I did not realize His Majesty had given you such broad authority. If you had explained it to me, I would not have presumed otherwise." By showing those orders to Pollton, the whole dynamic of their relationship changed. Pollton had ceased to be on a par with Granger, and was now clearly his subordinate.
"I did not feel it to be important to do so, and I would note that it really is my choice as to how or if I shared those orders with you," Granger said coolly, to reinforce his authority.
"Of course, my lord," Pollton relented. Now he was acting obsequiously, almost treating Granger like he treated the Viceroy.
"I chose to send Mr. Cochrane, because the other option was to send you. That appears to be ill-advised, since you seem to have a good working relationship with the Viceroy, who is not the easiest man to deal with," Granger said with a smile. "It seemed that Mr. Cochrane was a better candidate."
"I understand your reasoning, my lord," Pollton said, but he was unable to hide his relief.
"If you would prefer to arrange it the other way around, where you return and Mr. Cochrane stays, I would have no objection," Granger added.
"No, my lord," Pollton said hastily. Too hastily. "I think Your Lordship has accurately assessed the situation and made the best decision for all of us."
"It pleases me to hear you say that, Sir Malcolm," Granger said. "And now, if you will excuse me, I will go to take my leave of our Portuguese friends."
"I hope you will excuse me for not accompanying you, my lord," Pollton said. "I need to prepare dispatches for Mr. Cochrane, and I fear I am suffering from bad vapors."
"I will be fine on my own, Sir Malcolm, and I certainly would not want to inconvenience you more than I already have," Granger said gracefully. He and Pollton bowed to each other ceremoniously, and then Granger left the consulate.
Granger then went to the vice regal palace to pay his respects. The Viceroy was no more civil than he'd been the first time Granger had met him, and still refused to stand for Granger until Granger refused to bow.
"And to what do I owe the pleasure of your visit?" the Viceroy asked in such a manner that made it clear to Granger that his visit was not pleasurable at all.
"I have come to inform you that I will be leaving on the morning tide, the day after tomorrow," Granger said. His eyes flickered briefly to da Colma, who smiled weakly. "I wanted to personally thank you and Colonel da Colma for your help in re-provisioning my ship. I cannot express how appreciative we are for your bounty, in helping us to fully provision ourselves for our lengthy voyage ahead."
"We are happy to be of assistance to such a distinguished sailor as yourself," the Viceroy said. "I wish you safe travels." He clearly intended that to be the end of their interview.
"I also wanted to inform you that I have ordered Mr. Cochrane to return to London carrying my dispatches. He will leave on the morning tide, on the day after tomorrow, as well."
That got their attention. "I assume that Sir Malcolm approved of your directive?" the Viceroy asked. That was interesting, as it was most unusual, and quite inappropriate, for him to inquire about the inner workings of His Britannic Majesty's consulate. He could see da Colma cringe, no doubt annoyed at the Viceroy's lack of diplomatic finesse.
"My orders from His Britannic Majesty's Privy Council gave me wide latitude to make any personnel changes as I saw fit," Granger said firmly. The Viceroy's eyes widened briefly at that, at knowing that Granger's power came from as high up in the British government as one could get. "In the end, though, Sir Malcolm was amenable to my decision."
"That is good," the Viceroy said.
"I felt that it was important that one of them return to London for consultation, and to carry dispatches. Sir Malcolm has grown quite attached to your lovely city, and I fear he was most pointed in expressing his desire to remain here," Granger said smoothly, letting the Viceroy know that he could very well have sent his crony back instead.
"And Rio appreciates Sir Malcolm as well," the Viceroy said. That served to end their interview. Granger walked out and waited in the anteroom for da Colma. He knew the Colonel was anxious to talk to him.
Da Colma entered shortly after Granger left the Viceroy, so clearly he was in a hurry to catch Granger. "I am wondering if I may accompany you back to your ship."
"It would be my pleasure," Granger said in his friendliest tone. They climbed into the carriage and seated themselves for the brief ride to the quay.
"You decided to leave things alone in Rio?" he asked.
"Your arguments were most persuasive," Granger said. "I think that you are right, and that if this is indeed a large-scale smuggling operation, it involves other people, not me." That wasn't true at all, but Granger wanted da Colma to think he had washed his hands of the whole matter.
"Then why are you sending Mr. Cochrane back to London?" he asked.
"Because I must explain my actions here, and my decisions, to those in authority there. It is difficult to do in a report. It is much better to have a person there to describe the situation. He is doing no good here; he only gets in the way of Sir Malcolm, who will give him no real responsibilities. It is the best move for everyone." They paused their conversation as they transferred from the carriage to the boat.
"I think you are right, for what it is worth. I think your reception by the Viceroy may have been more pleasant if he had known you were not planning to consign Sir Malcolm back to England on the first boat home," da Colma joked.
"I am unconcerned about my reception by the Viceroy, and I have given little thought to what he thinks of me, in any event," Granger said arrogantly, but with a smile, making da Colma chuckle.
"And just as before, those political instincts will no doubt serve you well."
"I certainly hope so," Granger said. They arrived back at Bacchante, and Granger made to board his ship, but da Colma stopped him.
"I will say goodbye here, and impose upon your gallant crew to return me to the shore," he said.
"It has been a pleasure meeting you. Thank you for showing me your city. It is as beautiful as your company was charming," Granger said.
"The pleasure was most assuredly mine," he responded. "I think our paths will cross again. I look forward to that day."
"As do I," Granger said. He climbed aboard his ship, and descended into his cabin, where he spent much of the time he had remaining in Rio drafting dispatches and letters for home.
"Square away and follow Amelia out of harbor, Mr. Calvert," Granger ordered.
"Aye aye, my lord," Calvert said. Granger stood back, as if he were a disinterested observer, when he was nothing of the sort. His eyes took in every detail, his keen senses calculating the various forces that affected Bacchante, even as she freed her anchor from the floor of the bay and unfurled her sails. The men looked gloriously happy, all but those who had returned early this morning from their liberty. They appeared somewhat worse for the wear. One man slipped out of his place in a line of men hauling at the braces to vomit over the side, then returned to his task, getting an unpleasant reprimand from his petty officer as the cost.
Satisfied that the ship was capably underway, Granger walked over to the rail and looked out at the beautiful harbor and colorful city they were leaving behind. This was the last friendly piece of civilization they would visit before they reached Amboyna. That knowledge made the sheer length of their voyage suddenly seem impossibly long. Those of them that survived would ultimately achieve what many before them had been unable to do: they would circumnavigate the world. Granger hid his apprehension, of course, as well as the homesickness that threatened to inveigle him for the first time since his departure. He ascribed that to the lengthy letters he'd written home to supplement his dispatches. He'd written to his father, to Caroline, and to Cavendish, of course, but he'd also written to the King, the Prince of Wales, and the Duke of Clarence, as well as a more candid letter to Lord Spencer. He'd labored hard to explain his actions thus far to the people he'd left behind in England, and in the process, he'd rekindled his attachment to them, and to his home. He'd even dashed off short notes to his children, even though they wouldn't be able to read them. Granger reasoned that if some illness or battle should take him, they would at least have some of his words to remember him by.
He looked over to the other side of the deck to see O'Higgins staring off into the distance as well. Granger strode over to join him, surprising the handsome young Irishman. "I see you decided to remain with us."
O'Higgins stared at him, surprised that Granger was addressing him, as he pulled himself out of his thoughts. "I hope that meets with your approval, my lord."
"If it does not, it is a little late now," Granger joked.
"I would submit, my lord, that my timing in asking Your Lordship's permission was quite good," he joked.
"So it would seem," Granger said, chuckling. "And what is to be your status aboard our ship? Are you to remain a passenger, or are you to join our crew?"
"And what would my status be if I joined the crew, my lord?" O'Higgins asked.
"I have recently promoted Mr. Broom to the position of Master," Granger said. Broom had been both nervous and appreciative, and was taking his new responsibilities quite seriously. "That would appear to leave an opening for a Master's Mate."
O'Higgins looked at him with a gasp. He'd been a traitor, commanding an enemy ship, not too long ago, and now he was being offered a very senior position aboard Bacchante. Master's Mates were warrant officers that landed in between midshipmen and lieutenants in Bacchante's hierarchical structure. "My lord, we Irish believe in a lucky chance, but that is beyond my wildest dreams."
"Sometimes dreams come true," Granger said with a smile. He wasn't being all that altruistic. O'Higgins had shown himself to be very intelligent, and to have a great deal of knowledge about the area they'd soon be visiting. Granger felt confident in his loyalty. To him, slotting O'Higgins into his crew was merely the smart move, making Bacchante a more efficient ship.
"Aye, they do, my lord," he said. Granger summoned Calvert and Broom over and informed them of his decision. They seemed as surprised as O'Higgins, but Calvert was quick enough to come to the same conclusions Granger had. They prepared a warrant for O'Higgins appointment, albeit temporary, and swore him in.
Once clear of Rio, they waved to Cochrane on board Amelia, which headed north, while Bacchante headed south, to the very end of the world. She was fully provisioned, well-manned, and with one additional officer. Granger invited his officers to dinner that night and let Kingsdale serenade them with his pipes afterward.
Bacchante had continued on her southerly course until they were now quite near Montevideo. Granger took his noon sightings, and was about to descend to his cabin for dinner when the lookout hailed that they'd sighted a sail.
"Where away?" Granger shouted to the foretop man.
"Off the port bow, my lord! Looks to be a brig, and a Don!"
"Shake out the reefs, Mr. Calvert," Granger ordered. The whistles blew, and the men poured up from below and climbed into the rigging. Within ten minutes of sighting the brig, Bacchante had tacked on all of her available sail, all that was safe with the current moderate breeze. She heeled over as she surged ahead.
The Don had been seemingly oblivious to the threat, blithely sailing along on her course. Granger began to suspect a trap, until he saw them suddenly scrambling to change course and put the brig about. "Lookouts over there were asleep, my lord," Calvert joked.
"So it seems. Let us be careful in case they intended us to think that." It was entirely possible that the brig had a multitude of soldiers berthed below, but it was unlikely. In this pleasant weather and easy seas, soldiers would be on deck, enjoying the fresh air.
"Of course, my lord," Calvert said skeptically.
"Hoist our colors," Granger ordered. The British ensign rose to her masthead, to be answered as the Spanish brig raised the gold and yellow Spanish ensign.
The brig had now reversed her course and was running ahead of them, showing her stern as she fled back to the safety of Montevideo. Even if she did not realize she would not make it, Granger did. Bacchante was a good sailor, especially with winds off her quarter as they were now. In these moderate seas, she made better progress through the water than the brig. It only took an hour on their current course for that to become obvious to everyone.
"Fire a warning gun," Granger ordered. The shot went off and landed close in to the brig's starboard side. He expected the brig to haul down her colors at once, yet she did not.
"She cannot mean to engage us, can she my lord?" Calvert asked.
Granger felt his irritation growing. Why would the Spanish risk a cannonade when it was obvious they were doomed to capture? "You may begin firing in earnest with the bow chaser," Granger ordered.
Shot after shot flew from Bacchante's forward guns, about half of them impacting the frail vessel, yet she still showed no sign of surrendering.
"Mr. Calvert, load and run out the larboard guns," Granger ordered. "We will yaw to let them fire."
"Aye aye, my lord," Calvert said. Granger heard the guns running out below, and assumed that as soon as Bacchante showed her teeth, that would compel the brig to strike her colors, but she still did not. Granger nodded to Calvert, who gave the order for the wheel to be put down. Bacchante yawed, and as soon as she steadied on her new course, with her broadside aimed at the brig, the guns fired. They'd fired on the uproll, and so close were they to the brig, that most of the shots went over.
"That was bad shooting," Granger observed grimly. "Fire on my orders!" he shouted. He gauged the swell, and waited until Bacchante began her downroll. "Fire!"
The entire broadside loosed as if they were one gun, and when the smoke cleared, the little brig was a wreck. Their single broadside had dismasted her, and blasted large holes in her side. Before, they'd been focused on capturing her. Now it looked as if she may very well founder.
"Heave to," Granger ordered. "Get the launch swung out. Full party of marines, Captain Somers!"
"Aye aye, my lord!" he said.
"Mr. Calvert, perhaps you would fancy the honor of commanding the boarding party?" Granger asked.
"With pleasure, my lord." Men and marines scrambled over the side, with Calvert following them last into the boat. Bacchante lay hove to, her devastating armament trained on the brig, which may or may not have surrendered. Granger watched as Calvert approached the brig and latched on, and then saw the marines and men swarm aboard. There was no resistance, and it appeared there was a relatively small group of men aboard.
Granger stood there on the deck, fuming at being uninformed as to what was happening, even though he knew Calvert was doing everything he should be doing. He watched them load men into the launch, and watched as it returned. "Bacchante!" hailed the boat. "We'll need a bosun's chair!"
Granger nodded to Robey, who rigged the contraption, while he looked over into the boat. Was someone wounded? Why would they need a bosun's chair? He saw them secure a man to the chair, a man who appeared very weak. He was naked but for a loincloth. The men heaved, lifting the chair up, and even as it was lowering, Gatling climbed aboard to report.
"My lord, the brig was carrying some goods from Montevideo, mostly foodstuffs, and this man. He was chained below, and showed signs of being repeatedly beaten and whipped," Gatling said. The bosun's chair was lowered to the deck, and as soon as they undid the ropes holding the man to the chair, he collapsed onto the deck. Granger stared, horrified, at his scarred back, and at the raw areas around his wrists and ankles where he'd been bound.
"Pass the word for Dr. Jackson," he ordered. They turned the man over, and he cried in pain as his wounds made contact with the deck. "Avast there," Granger said, having them keep him on his side for the time being. Granger knelt down so he was looking at the man. His skin was dark, and had the shading one would expect from one of the native tribes here in South America, yet he had almost European features. He just looked at Granger in agony.
"You are safe now," Granger said. The man did not seem to understand him. Granger repeated himself in Spanish, and the man understood him then. "You will be cared for."
"Gracias," he managed to wheeze. Jackson arrived with his team, and gave him some laudanum, enough to ease the pain as they bundled him off to the forecastle.
"My lord," Gatling said, asking for his attention. "Mr. Calvert said that the brig has been holed badly. He does not think that, even if she can be saved, she is worth the effort."
"Indeed?" Granger asked.
"She is an old, worm-eaten vessel, my lord," Gatling said. "Mr. Calvert recommends that we salvage what we can of her stores, take her crew aboard, and burn her."
"Very well," Granger agreed. "Let's lower the longboat as well, Mr. Robey." And so they began their effort to denude the brig of anything useful. As the sun set that evening, Bacchante made her way clear of the brig, which lay there empty of anything of value to her captors. Soon the flames Calvert had started engulfed her, leaving her as a floating pyre off the coast of Montevideo.
Copyright © 2014 Mark Arbour; All Rights Reserved.
51

5
Stories posted in this category are works of fiction. Names, places, characters, events, and incidents are created by the authors' imaginations or are used fictitiously. Any resemblances to actual persons (living or dead), organizations, companies, events, or locales are entirely coincidental.
Story Discussion Topic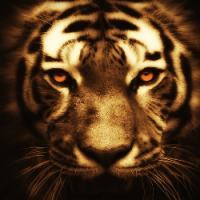 Open Club · 175 members · Last active
A fan club for Mark Arbour to chat about his stories
---
You are not currently following this author. Be sure to follow to keep up to date with new stories they post.
Chapter Comments
Newsletter

You probably have a crazy and hectic schedule and find it hard to keep up with everything going on.  We get it, because we feel it too.  Signing up here is a great way to keep in touch and find something relaxing to read when you get a few moments to spare.

Sign Up