Join For Free and Get Notified of New Chapters!

Are you enjoying a great story and want to get an alert or email when a new chapter is posted? Join now for free and follow your favorite stories and authors!  You can even choose to get daily or weekly digest emails instead of getting flooded with an email for each story you follow. 

 

Stories posted in this category are works of fiction. Names, places, characters, events, and incidents are created by the authors' imaginations or are used fictitiously. Any resemblances to actual persons (living or dead), organizations, companies, events, or locales are entirely coincidental.
Odyssey - 26. Chapter 26
September, 1797
Granger sat at his table, eating supper and listening to Calvert's report on his capture of the Spanish brig. "There were some 18 men aboard the brig. Of those 18, there were ten survivors, including the man we found in chains, my lord," Calvert explained. "Of those, five are wounded, and five are healthy."
"What of the officers?" Granger asked.
"There was a major escorting the man in chains, along with the captain and two mates. They are all dead. The captain was killed during our chase, by one of the bowchasers, my lord."
"Then why didn't the idiots surrender?" Granger asked. Their refusal, and the subsequent broadside they'd received, had doomed their ship and most of their crew.
"From what we gathered, the major refused to allow the ship to surrender, and after the captain was dead, my lord, the mates were sufficiently cowed by him to obey his orders."
"Did you find any papers on board the ship?" Granger asked.
"One of the men said they threw a large canvas bag, weighted with a shot, over the side," Calvert explained. That made sense. It is what he would do if Bacchante were threatened with capture.
"Did the crew reveal anything?" Granger asked.
Calvert shook his head. "I fear not, my lord."
"That is not unusual. The officers would not deign to talk to the men about their purpose," Granger said, as much to himself as to Calvert. Spanish ships were notorious for the huge gulf between the officers who commanded the ships and the men, mostly rabble, they got to crew them. "I am curious as to who this chained man is. They had no insight into him at all?"
"The crew members were under the impression that they were returning to Spain, my lord," Calvert said. The Spanish officers wouldn't even convey their destination to the crew, evidently. "The man in chains was, as you might expect, a prisoner of some sort. One of the men said they heard the major say he was taking him to Madrid."
Granger raised his eyebrows at that. "Why was this man being sent back to Spain?" A normal prisoner, especially a native like this man, who had irritated His Most Catholic Majesty, would merely be executed here by the Viceroy. That was usually done to satisfy two purposes. First of all, it was cheap and convenient, as transporting prisoners from South America to Spain was not a cheap proposition. But it was also done to make an example of the miscreant in front of others who may be contemplating similar mischief. By removing this man, they had presumably minimized the deterrent effect of his execution.
"I don't know, my lord," Calvert said.
"That seems to be our mystery, and we are unlikely to solve it until we talk to him."
"He does not appear to speak English or French, my lord," Calvert noted.
"Then it is a good thing I learned Spanish," Granger said jokingly. "After we have finished dining, I will go forward and visit our guest."
"If you have no objections, my lord, I planned to see if the healthy sailors wanted to sign on to the crew," Calvert said.
"Let us see what our guest has to say first," Granger said. "I would be interested to know more about these men before we sign them on."
"Certainly, my lord," Calvert said. "The brig was quite old, and according to the men, was slow and unwieldy."
"As we witnessed," Granger said. "God only knows where you'll find room for all those extra stores, but I suspect they will be handy," Granger noted.
"We will find places, corners and the like, to store them, my lord," Calvert said with a rueful grin. Stuffing all of Bacchante's men and artillery on board was a big enough task, but adding onto that all the provisions and supplies she required occupied an enormous amount of space. During his last inspection, Granger had already noted how crowded things were. There was literally no space in the hold. If they went into battle such that they had to clear for action, they would have to throw their livestock overboard or at least put them in the boats. Granger was fortunate in that such a battle was unlikely, at least until they reached the Pacific.
After they were finished dining, Granger strode along the gun deck, past the now-secured 18-pounders, until he reached the forecastle. There he found Dr. Jackson diligently tending to his five patients. "Good evening, Doctor."
"Good evening, my lord," Jackson said, pulling himself away from his latest patient. "We have five wounded men here. The man who appeared to be a prisoner should recover fully, although he is weak."
"What is wrong with him?"
"He suffered from what appears to be extensive torture, my lord," Jackson said. "He has lacerations across most of his body, either from being bound or from being whipped. He also shows signs of significant bruising around his anus. I think it is a fair bet that he was raped, and if I was to hazard a guess, I'd say it was more than once."
"That would certainly ruin one's day," Granger observed, for no reason other than to try and keep the conversation from getting too depressing.
"Indeed, my lord. In addition, he is dehydrated, and malnourished. I suspect they had him on a diet of bread and water."
"Why would they torture a man to death if they were carrying him to Spain?" Granger mused. "Wouldn't it just be easier to kill him here?" That was the overriding question on his mind.
"I can't speak to that, my lord, but I do not think they were trying to kill him. Their treatment would seem to be designed to extract as much pain and suffering from him without permanently maiming him or killing him."
"I don't understand," Granger said.
"If he is given little to eat and drink, that will sap his strength, and make him easy to subdue, my lord," Jackson said logically, with a cold detachment that belied the caring man that lay beneath that veneer. That told Granger much about how disturbing Jackson found this situation.
"The logical conclusion to that line of thought, Doctor, is that this man may possibly be dangerous," Granger noted. "If he is not in his right mind, we may help him recover only to find a deranged maniac in our midst."
"I think that is unlikely, my lord," Jackson said. "He has not spoken at all, but I sense that he is harmful only to those who would harm him in return."
"Perhaps he will speak to me," Granger mused. Jackson led him over to a corner where the man lay in a cot. His body was covered in bandages.
"We have put some salves and ointments on his wounds, and then put bandages over them, my lord," Jackson explained. The man opened his eyes and studied Granger, but said nothing.
"Thank you, Doctor," Granger said. "You may attend to your other charges."
"Aye aye, my lord," Jackson said.
Granger grabbed a stool and placed it next to the man's bed, then sat on it. "Are you well enough to speak with me?" Granger asked him in Spanish.
"You are the captain?" he asked in that language.
"I am. I am Captain Viscount Granger, commanding His Britannic Majesty's ship Bacchante."
"I am Gonzalo de Arana, leader of the Huillache tribe of the Mapuche," he said proudly.
Granger was stymied by that, since he didn't know what either one of those terms meant. "It is a pleasure to make your acquaintance, Señor de Arana. I am afraid I am not familiar with your people."
The poor man actually tried to smile. "As we are some distance from your lands, it is no great surprise. My people occupy lands south of the Bio-Bio River, in the Viceroyalty of Peru."
"And that is in the southern part of the Viceroyalty?" Granger asked.
"Yes," de Arana said.
"I know of but one place in that area and that is the port of Valdivia," Granger said, trying to figure out where this man was from.
"Valdivia lies in the midst of our lands, of the Huillache lands," he said. "It is south of the Bio-Bio, and is like a Spanish ulcer in the middle of my people. They can use it as a base to raid our settlements, to steal from us, and to try and subdue us." The bitterness in his voice was unmistakable.
"Are you aware that a state of war exists between my King and the King of Spain?" Granger asked, just to let this man know he had no obligation to defend the lands of His Most Catholic Majesty.
He tried to shrug, and then cringed in pain. "Such conflicts are so far away, they do not help us."
"Yet I am here," Granger said. "And I command a powerful vessel."
"There are more powerful Spanish vessels in this area," he noted. "And more powerful vessels near my own lands."
"Perhaps bigger, but not more powerful," Granger said arrogantly, while smiling. The man smiled back at him.
"That may very well be true," he agreed.
"It would seem you were being sent to Spain, and the condition in which you were being kept suggests that it was not a trip designed for your comfort or pleasure," Granger noted.
"They beat me like a dog and did unspeakable things to me," he spat. His eyes flashed with a fiery anger. "I was being sent to Spain to answer for my crimes, crimes I committed here." Granger understood that 'here' meant his homeland.
"And for what crimes were you being prosecuted?" asked Granger curiously.
"For organizing and leading malons. It is our word for raids on the haciendas of the Spaniards who settle on our lands. They accuse us of brutality, of slaughtering their citizens, and they are right. We take their cattle, and their crops, and sometimes we kill their settlers. But they trumpet our offenses as horrible acts while they do not remember to include the crimes they commit against us. They do not talk about the children they slaughter, or the women they defile." Granger felt very conflicted. There was something very compelling about this Chilean man lying in front of him. He had a passion and a charisma that showed even in his weakened state. Yet this man was a revolutionary, defying his King and slaughtering that King's loyal servants. What should even be worse, that King was Charles III, the same King that had awarded Granger the Collar of the Order of Carlos II at a personal audience at the Alhambra. Yet Granger found it difficult to feel anger or ire at this man. He let his thought drift to O'Higgins, who had led revolutionary activities against Granger's own king, yet Granger had all but pardoned him by making him one of his officers. He reasoned that if he could treat an Irishman so benevolently, there was room to be merciful to this Chilean.
"God will judge you, Señor, not I. I cannot see where you have broken any laws of my country," Granger concluded.
"God has seen it all, in any event," de Arana said fatalistically.
"But why would they take you back to Spain? Why not try you publicly, and execute you in Buenos Aires or Santiago, where you could be made an example?" Granger did not understand that at all.
"The Spaniards were told by a Machi…" he began, then paused. "Machi are our shaman, or spiritual leaders. The Machi told the governor that in our beliefs, someone who is sent far away to suffer and die will not reach your equivalent of heaven."
"So they sent you off to Spain to die, damning you to not just hell on earth, but an eternal hell as well," Granger mused. Presumably that would have an even bigger deterrent on the population. De Arana was not merely leaving this earth, he was being sent straight to hell.
"That is what they think. But the Machi was misguidedly trying to save my life. She said she had a vision that if I was sent over the seas in a boat, I would be rescued and returned to my people."
Granger raised an eyebrow at that. "I should like to consult this Machi, as she has prescient instincts," Granger said with a smile. "Here you are, safely aboard my ship."
"I have endured much to get here," he grumbled.
"Many have suffered travails, but it is not for us to labor over them to the point that we seem ungrateful for our survival," Granger said firmly.
De Arana smiled. "You are telling me to be thankful that I have my life. And I do not mean to seem ungrateful to you for saving it."
"I have been lucky in my life. I do not count on it, but I do appreciate it," Granger said.
"You are correct, Capitan, but it is sometimes difficult to put aside the horrors of what I have so recently been through."
"I think that with some time, your body and your soul will recover," Granger noted.
"Forgive me for being pessimistic, but even after I recover, I will still not be home. You will take me to your lands, which are even farther than Spain." Granger was confused for a minute, until he realized that de Arana had been tied up below for their entire encounter with the brig. He'd been brought straight below to the sick bay, so without the sun or stars to look at, he would have no idea where they were or where they were headed. He clearly thought Bacchante was homeward bound.
"I fear I must correct you, Señor," Granger said. "In fact, my orders are to take my ship to your lands, in order to destroy the French privateers that harass our whaling ships."
De Arana's eyes opened wide, and he got very animated until his exertions caused him considerable pain. "You are taking me home!"
"That is my intention," Granger said. "On our voyage, perhaps you can help me understand the disposition of Spanish forces and fortifications in Chile."
"You mean to attack the Spanish?" de Arana asked. "I can do more than give you advice. I can help you."
"Before you help me, you must recover from your wounds," Granger said.
"Indeed I must," de Arana said. Granger left him to rest, and headed back to the quarterdeck to consult with Calvert.
"The man we rescued is a man of some importance with the natives who live around Valdivia," Granger told Calvert.
"I would think he would be happy we are taking him to his lands, my lord," Calvert said. He didn't say 'home' because he didn't know if Granger planned to release the man or not.
"Indeed he is. He is Señor de Arana, and after he recovers from his wounds, he has pledged to assist us in confounding the Spaniards at Valdivia."
"We have possibly acquired a most valuable ally, my lord. A lucky coincidence," Calvert noted. He was raising the issue, the possibility that de Arana was somehow planted on them.
"Were it not for our random encounter, and for the way that the Spaniards battled, some caution in that regard may be in order," Granger noted. "But it is wise to think of such eventualities."
Before Calvert could respond there were shouts of alarm from the forecastle. Granger looked to Somers, who belted out orders, sending the guard forward. "I will go forward and see what the commotion is about, my lord," Somers said.
"I think I will investigate as well," Granger told Calvert, and strode forward quickly. He descended the ladder behind Somers, who then let Granger pass so he could lead. The marines were grouped in the sick bay, and pulling a Spaniard out just as Granger arrived.
"Report, Corporal," Granger ordered.
"We came in here, my lord, and found this Don trying to kill the Indian. The doctor was holding him off with a saw, lord love him, begging your pardon, my lord." The marine gestured to one of the Spanish prisoners, an older man with fiery brown eyes.
Granger frowned. "Very well. Take him up to the quarterdeck."
"Aye aye, my lord," he said, and pushed the man forward.
Granger entered the sick bay to find Jackson huddled over de Arana. "What happened?" Granger asked.
"The Spanish prisoner managed to come in here and tried to kill this man, my lord," Jackson said, gesturing at de Arana. "He managed to slash open his arm with a knife. I will sew him up directly."
Granger knelt to address de Arana. "I am sorry you were wounded further. I will dispatch this man, and you will have no further causes for concern."
"Dispatch him?" de Arana asked weakly.
"He will die," Granger said. Prisoners of war who rose up and attacked someone under his protection would suffer that fate and that fate only. "Unless you would like to hear his pleas for mercy?"
"He will get no mercy from me." His cold eyes looked into Granger's. "That man took special joy in torturing me."
"Then no mercy will be given," Granger said. Beneath his smooth veneer, he was seething. The Spanish crewmen had been saved from their sinking ship. Those who needed medical attention were given it, and those who were healthy would have probably found their way onto Bacchante's books as members of her crew. Granger had extended hospitality and grace to them, and then one of them had dared to defy him, and had tried to kill de Arana. "Carry on, Doctor."
"Aye aye, my lord."
Granger nodded and went back up to the quarterdeck, where the Spaniard was standing. It was a cool night, with calm seas. The deck lanterns had been lit to illuminate the scene. The Spaniard's arms were bound behind him, but his posture showed no signs of defeat or dejection. There was no appearance of remorse in the way he comported himself. "Summon the other prisoners," Granger ordered. The word was passed, and marines ushered the healthy Spaniards up onto the deck as well. They stood there, all of them terrified, wondering what Granger would do, what punishment he would inflict on all of them.
Granger addressed the man who had tried to kill de Arana in Spanish. "You have attacked a man under the protection of His Britannic Majesty, and you have violated the laws under which this ship operates. What do you have to say for yourself?"
The man steeled himself, and responded to Granger clearly, in Spanish. "The major said that this man must not be allowed to live, my lord."
"He ordered you to kill him?" Granger asked.
"He said that when he was dying, my lord," the man said. "He said that this man must die."
"And you took it upon yourself to kill him, even though you were offered the safety and hospitality of this vessel?" Granger demanded. "Who else among these men is involved in this?" Granger gestured at the other men.
"None of them, my lord. It is to me alone that God spoke. It is God's will that he be put to death," the man said, and looked to the sky, as if expecting God to suddenly appear. Granger suspected that he would have crossed himself like a good Catholic if his hands weren't chained behind him.
"God told you this?" Granger demanded. The man said nothing. "I am not as willing as you are to say what God will or will not want. But in this case, I have a way to determine what His divine wishes are." The Spaniard stared at him, confused.
"My lord?" he asked.
"I am going to have you thrown over the side. If you were truly doing God's will, he will save you." The man stared at him, horrified. Granger turned to Calvert and switched to English. "Mr. Calvert, throw this man over the side."
"My lord?" Calvert asked, surprised.
"Were my orders not clear, Mr. Calvert?" Granger asked acidly. "You may release him from the restraints." Having his arms free would not help this man. They were miles from the shore; it was not even visible when the sun had set. Still, it seemed to be the sporting thing to do, to at least give him a chance.
"Aye aye, my lord," Calvert said. "Alright, throw this scoundrel over the side!" The marines grabbed the Spaniard, and dragged him over to the side, and tossed him over. There was an ominous splash, and then nothing, as Bacchante sailed off, leaving the unfortunate man to sink or swim on his own.
Granger turned back to the remaining Spaniards, looking at them with a stare that made them blanche to a man. "And how many of you are also plotting mischief?" he demanded in Spanish. "Must I throw you over the side so you can swim with your friend? Shall we see if God will save you?"
"No, my lord," one of the men said. "Please. We did not know he was going to do that. We will do as you say, and we will not harm the Indian!" The others nodded, and they fell to the deck as if in a group, kneeling before Granger, begging for mercy.
"I will allow you to live, for now," Granger said. "If one of you violates the ship's rules, all of you will pay the price together. And if anything happens to the Indian, you all will die. Do you understand?"
"Yes, my lord," the brave one who had spoken said. Granger made each of them agree.
"You may dismiss these men," Granger said to Calvert. He relayed his promise and threat to Calvert, since he wouldn't have understood Spanish.
Granger paced his quarterdeck, evaluating the mood on the deck. His action had been ruthless, and certainly not one that would be typical of him. But Granger knew that maintaining discipline was paramount. The Spaniard whom he had dispatched into the sea had given him an opportunity to reinforce that. And he was confident that the other Spaniards would cause them no future problems.
"An unusual punishment, my lord," Somers said, joining him in his walk.
"I felt as if hanging him would be an insult to the rope," Granger noted. Somers chuckled.
"I suspect it will be a good reminder to all the men to do their duty, my lord," Somers said. "Especially as we are soon to enter the Pacific."
"I suspect it will," Granger said, even though they still had a ways to go before they made it past Cape Horn. Somers left him alone to continue his walk, but his comment stayed with Granger. He was confident in his crew, and as sure of their loyalty as any captain could be, but the stories of HMS Bounty, and her mutiny in the Pacific, were legendary in the Navy. Men who lived under the harsh discipline of the lash, and performed backbreaking tasks fueled by foul food and drink, would be susceptible to the allure of a life in paradise, presumably surrounded by buxom native women willing to accommodate their desires. Granger suspected that the paradise envisioned in the minds of most sailors did not exist, but that didn't matter. As long as they thought it was real, it may as well be.
Recent problems with the fleet at both the Nore and Spithead would seem to only make the possibility of mutiny more likely. The men there had risen up and seized control first of the Channel Fleet, and then the fleet at the Nore. Their example could feasibly fester in the minds of sailors, especially disgruntled sailors. Somers was right. It was wise to be aware of the attraction of the South Pacific, and to insist on no slackness or breach of duty. It would also be wise to see that his men weren't disgruntled, but for Granger, that was a natural action. He had learned from his parents the importance of caring for his retainers. He had put that into practice when he and Caroline had acquired Brentwood, and he had subconsciously let that guide him as he commanded men in the Navy. For Granger, it was an inbred characteristic, as much an obligation as was his loyalty to the King.
October, 1797
Even though it was late spring here in the Southern Hemisphere, the frigid winds and large waves made a conversation on deck nigh on impossible. Granger stood in the chartroom, swaying on his feet to Bacchante's erratic motion, as he looked at the chart with Calvert, Broom, and Phillips. He had invited Phillips to join them since he was the only member of the crew who had actually transited Cape Horn.
"We appear to have arrived at Cape Horn, gentlemen," Granger said, "or at least in its environs."
"Waves look mighty tall, my lord, and the winds are from the west, and strong," Broom said. He tended to be very cautious; a bit of an old woman.
"As one would expect, if legends of this passage are to be believed," Granger said smoothly. He acted as if the winds and the waves did not bother him, but the challenge ahead of them was very much on his mind. He forced himself to think of it logically. Bacchante was a good sailor, and could weather all but a hurricane without foundering, especially after the changes they'd made. Granger thought briefly of all the problems he'd experienced with Conway, and decided that his suggestions on rigging Bacchante for storms just may be worth the annoyance the man had caused.
"My lord, we could take the Straits of Magellan," Phillips said, pointing to the map. "It's a shorter route, and the waves are supposed to be smaller."
"That channel looks quite treacherous, my lord," Calvert said nervously. "Not a lot of room. Would seem to be easy to get tossed onto the rocks."
"That's correct, sir," Phillips said. "That's why most ships take the Drake Passage." He gestured to the area at the bottom of the continent. "It's windier and wavier, my lord, but there's lots of sea room."
"That seems to be the smarter choice," Granger said, making his decision. "I would rather tackle winds and waves than rocks."
"A wise choice, my lord," Phillips said, grinning. "There are two other things to watch for. The first is the winds. They call them williwaws, winds that come from the mountains and blow through the passage."
"What makes these williwaws dangerous?" Granger asked.
"They are erratic, my lord. The wind can veer suddenly, and throw a ship aback without warning." They could dismast a vessel too, presumably, but Phillips didn't mention that.
"I see. We will be especially alert. And what of the waves?"
"My lord, the last time I was through the Horn, we were just coming out of the passage when we encountered a huge wave. They call them rogue waves. Must have been as tall as the Dover cliffs."
"Surely not," Calvert said, clearly not believing him.
"Indeed, Mr. Calvert," Phillips said, showing that he was mildly annoyed at having his statement questioned. "We sailed up the front of it and crashed down the back, losing our fore and main masts in the process."
"We encountered a wave similar to this in the Mediterranean," Granger said, recalling that encounter. "It was after our attack on Imperia, when we were on our way to Corsica to alert Lord St. Vincent. We did much the same thing as you did, but were lucky enough to retain our spars."
"I would recommend, my lord, that you let the officers know that if they see such a wave, they must put the ship's nose into it. I've heard of ships getting hit with them broadside and turning turtle." Granger could well imagine that, a strong wave forcing a ship over onto her side, and then her beam.
"That is a good recommendation, Phillips. Mr. Calvert, be so good as to share that with your colleagues in the wardroom."
"Aye aye, my lord," Calvert said.
"I think that we'll take this chance to have a hot meal, since the galley fire will most likely be put out shortly," Granger said, gauging Bacchante's motion. "See that the cook has prepared enough cold stores for the men."
"Aye aye, my lord," Calvert said. Granger nodded to them to dismiss them, then stared at the chart, and the challenge that faced them. He returned to his cabin and gave Winkler similar instructions regarding food, and then bundled himself up to go up on the deck.
"Mr. Weston, alter course three points to starboard," Granger said. And with that, Bacchante began her westward passage of Cape Horn
Copyright © 2014 Mark Arbour; All Rights Reserved.
50

5
Stories posted in this category are works of fiction. Names, places, characters, events, and incidents are created by the authors' imaginations or are used fictitiously. Any resemblances to actual persons (living or dead), organizations, companies, events, or locales are entirely coincidental.
Story Discussion Topic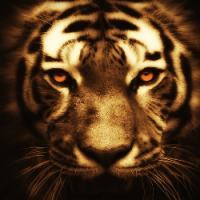 Open Club · 176 members · Last active
A fan club for Mark Arbour to chat about his stories
---
You are not currently following this author. Be sure to follow to keep up to date with new stories they post.
Chapter Comments
Newsletter

You probably have a crazy and hectic schedule and find it hard to keep up with everything going on.  We get it, because we feel it too.  Signing up here is a great way to keep in touch and find something relaxing to read when you get a few moments to spare.

Sign Up