Join For Free and Get Notified of New Chapters!

Are you enjoying a great story and want to get an alert or email when a new chapter is posted? Join now for free and follow your favorite stories and authors!  You can even choose to get daily or weekly digest emails instead of getting flooded with an email for each story you follow. 

 

Stories posted in this category are works of fiction. Names, places, characters, events, and incidents are created by the authors' imaginations or are used fictitiously. Any resemblances to actual persons (living or dead), organizations, companies, events, or locales are entirely coincidental.
Odyssey - 30. Chapter 30
This one is out really early, and will throw my posting schedule off, but I think that when we're in the midst of a battle, the chapters need to come out more quickly. I think, and I hope you agree, that when we're in the middle of a big campaign, we're better to have periods of faster postings followed by periods of calm (sprint and drift) than consistently spaced out chapters. Let me know if the forums if you agree.
October, 1797
Granger looked at the dead major and gently closed his eyes. "A brave man," he said, to no one in particular. He stood up and faced the Spanish soldiers. "Put down your weapons. You will be treated humanely." He wondered if they would actually surrender, but they were evidently so stunned by the actions of their leader, and his death, that they did as he asked.
He reverted to English and spoke to Eastwyck. "Secure the prisoners."
"Aye aye, my lord." He, and ten of their party, quickly rounded up the muskets and shepherded the Spanish into the parade ground of the fort.
"My lord," Kingsdale said, getting his attention. "What of the other Spaniards?"
Granger peered through the viewing slit as the other Spanish force reached the gate and slammed against it. They banged on the door, yelling in Spanish for them to open up. "Assemble a group of musket men to shoot at them and drive them back," Granger ordered.
"Aye aye, my lord," Kingsdale said, and pulled five men aside for that task.
"Hold them off as long as you can. I'll be securing the fort," Granger said. "If it seems as if they are in danger of breaking through the gate, send for me at once." He felt a bit guilty, leaving the young lad there to fend off 50 angry Spaniards, but the gate was secure, and with men taking shots at them from time to time, it should be enough to keep them at bay, at least for a little while. He watched as Eastwyck processed the prisoners, making sure they gave up their weapons. He went up to one of the sergeants. "Where are the prisoners?"
"They are in the dungeon, Señor," the sergeant said, even as his ears picked up the sound of firing outside the fort. Suddenly the sounds intensified, only it wasn't the gunfire that made so much noise, it was shouting and screaming. Granger was glad they had disarmed these men; otherwise they may have been tempted to intervene and fight with their colleagues outside the gate.
"My lord!" Kingsdale shouted. Granger returned to the gate to find the midshipman quite excited. "Señor de Arana has arrived."
Granger hurried up the steps to the battlements and looked down to see that the Spanish, who had been besieging their fort, were now pinned against it. Their way into the fort was blocked, while in front of them were at least one hundred Mapuche warriors. The Mapuche were preparing to charge; and the Spanish were preparing to repel them, while at the same time worrying about Granger's men at their backs. Inspired, Granger rushed back down the steps.
"Open the gate, but only enough that I may go out," Granger ordered.
"Aye aye, my lord," Kingsdale said dubiously. But he did as he was told. The last time he'd questioned Granger's orders, Granger had given him a fearful look. He did not want to be on the receiving end of displeasure from his captain, whom he idolized. The gate opened slightly, enough that the Spaniards closest to it looked at it hopefully, wondering if this would be their salvation. Instead, Granger walked out. What they must have thought, seeing a British naval captain here in their midst!
"Señor!" Granger called to the commander of the column, a man who appeared to be a captain. "Surrender now, to avoid certain death!"
The man looked at Granger, and at the massed Mapuche. "You will make sure we are not massacred?" That told Granger much about how heated the conflict between the Spanish and the Mapuche had become.
"Yes," Granger said, hoping he could keep his promise.
"Then we will surrender," he said. "Put down your weapons!" he ordered. His men began to toss their weapons down, and as they did, Granger ordered Kingsdale to open the gate and let them into the fort. Granger strode out so he was in between the surrendered soldiers and the Mapuche, placing himself in a position to protect these men whose lives he'd promised to spare. De Arana was there, though, with his men firmly under control.
"I am sorry we were detained," he said. "We thought it best to follow this column."
"We were able to capture the fort anyway," Granger said. "Come. Let us take an inventory of what we have captured. Can you trust your men to guard but not slaughter our prisoners?" Granger smiled as he said that.
"If they do not want to be slaughtered themselves," he growled. It took a remarkably short period of time to get things sorted out, to corral the Spanish prisoners in one area, and to lock the fort back down. Granger tracked down the Spanish sergeant he had been speaking to before.
"Take me to the prisoners," he ordered.
"Yes, Señor," he said. He led them into the fort, with Phillips and four other men escorting Granger. They went into the lower level of the fort, into a damp and unpleasant place, where there were three large rooms, all filled with prisoners. The prisoners wore various types of rags, presumably the clothes they'd worn when they'd gotten here. As a result, those that had been here the longest probably wore the worst attire. They were an emaciated bunch, as the Spanish would certainly not expend many resources to care for these men, who if they were strong and healthy would only be a nuisance. And if the sight was not overpowering, the stench certainly was. These men had clearly not bathed in recent memory, and their bathroom facilities probably consisted of a designated corner of the room.
"What's it to be today, mate?" one of the prisoners asked the sergeant in a fatalistic manner. He was English, and had the accent of someone from Seven Dials. "More gruel?" The sergeant said nothing, but merely stepped aside. "Bloody hell! You're English!" the man said, as Granger appeared.
"I most certainly am," Granger said, smiling.
"He don't belong here," the man said to the sergeant rudely. "Take him to the commandant's house with the other officers." Granger didn't know there were officers being held as prisoners, but he pressed on, determined to come back to that later.
"I am not a prisoner," Granger said. "We have just captured this fort."
The man blinked at him, speechless, but another picked up where he left off. "You captured the fort?"
"You sound like an American," Granger said, noting the accent. Before the man could respond, he turned to the sergeant. "Where are the keys to these cells?"
"I think they are in that room," he said.
"Get them," Granger ordered. Phillips and two of the men went with the sergeant and returned with the keys.
The prisoners had started talking excitedly with each other, so Granger raised his voice, demanding to be heard. They were quiet as soon as he began speaking. "Men, I am Lord Granger, captain of His Britannic Majesty's frigate Bacchante. I was sent here to put a stop to the privateering that has probably landed many of you in this prison. We have captured this fort, and are going to release you. After I do, you may make your way up to the courtyard. I am going to need your help if we are to all escape from here."
"What do you want us to do?" the American man said.
"Keep a civil tongue in your head," the British prisoner snarled. "What are your orders, my lord?"
"We must man these batteries, and attempt to control the entrance to the harbor, at least for a short period of time," Granger said.
"We can do that, my lord," the American said respectfully.
"Excellent. Phillips, help these men up the stairs and see about getting them some food. I do believe I saw some cattle in a pen. That will make for a nice breakfast." The prisoners' eyes lit up at that.
"Aye aye, my lord."
"Sergeant, where are the officers kept?"
"This way," the sergeant said. He led Granger out of the dungeon, where he intercepted Eastwyck.
"There are approximately two hundred British and American prisoners in the dungeon," Granger said. "They are being brought up here, where they will assist us in manning the battery. Once they have been released, you may send the Spanish soldiers down there. That way we won't have to guard them."
"Aye aye, my lord," he said.
"They look as if they have been starved. Attend to getting them food and water. I promised them we'd slaughter some of those cows for breakfast."
"A beefsteak for breakfast," Eastwyck mused with a smile. "This day is certainly looking good, my lord."
"So far," Granger said to the pleasant young man, and then he nodded to the sergeant, who led him to the commandant's house. The commandant's servants looked at them nervously, but Granger ignored them and followed the sergeant through the house to an annex at the back. He knocked on the door, and then led Granger into a room with six bunk beds. There were six men sitting on the beds. Granger scanned the room, eying four of the men who were grizzled old sea captains, but when his eyes landed on the last two, he found himself speechless for a moment. But only for a moment.
"Mr. Humphreys! Mr. FitzWilliam! And how did you two come to be in Chile?"
Both men jumped down from their bunks, stunned. "Captain!" Humphreys exclaimed. Granger embraced both Humphreys and FitzWilliam warmly. "You weren't captured, were you?" Humphreys asked cautiously.
"No. I was sent here to stop the French privateers that are preying on our whaling vessels, and those of the United States," Granger said. He turned to the other men and introduced himself. "Gentlemen, I am Captain Lord Granger, of His Britannic Majesty's ship Bacchante." They introduced themselves, but seemed largely stunned by Granger's arrival. "We have much to do if we are to be successful, and I must get this battery operational. I need your help."
"My lord, when last we met you were not a peer, and you had a different ship," Humphreys joked.
"And when last we met, you were not languishing in a Chilean jail," Granger said good-naturedly. "Let us attend to the business at hand, and then we can share our adventures."
"Aye aye, my lord," Humphreys said. They joined the other prisoners in the courtyard, and Granger was impressed to see that Eastwyck had managed to get the Spaniards safely lodged in the dungeon already.
"Mr. Humphreys, I need those guns operational as soon as possible. In short order, the Spanish ship Saphiro will be chased into harbor by Bacchante." Granger walked over to the ramparts and for the first time, he paused to look at the ships in the harbor. At anchor near Fort Mancera was the Santa Clarita, a beautiful little frigate. "She is carrying some one hundred armed English sailors, commanded by Lieutenant Calvert, and her mission is to cut out that frigate."
"Lieutenant Calvert is here as well, my lord?" Humphreys asked, truly surprised.
"He is," Granger said briskly, reminding him to focus on the business at hand. "After he seizes the Santa Clarita, our job will be to fire on those other forts, to limit the damage they can do to the frigate."
"I'll go check and see if we have any shells, then, my lord," he said.
"Mr. Kingsdale!" Granger called. "Assist Lieutenant Humphreys!"
"Aye aye, my lord."
"Mr. Eastwyck, you have responsibility for the gate, and for making sure we hold off any assaults the Spanish may launch at us. Do not hesitate to summon help if you need it."
"Aye aye, my lord," he said, and hurried off.
De Arana stood there, awaiting his attention. "We must either leave now, or go with you later."
"Take what you can carry, what you need, and go with my thanks," Granger said in Spanish, and then reverted to English. "Mr. FitzWilliam! These are our loyal allies. They will want to take arms and powder with them, to help them the next time they fight His Most Catholic Majesty. Go help them, but make sure we retain enough powder for the guns and enough muskets to hold off a Spanish force."
"Aye aye, sir," FitzWilliam said. De Arana turned and snapped some orders to his men, and they followed after FitzWilliam, off to gather their share of the booty.
"Is it wise to let them leave, my lord?" Eastwyck asked.
"If we have to evacuate in a hurry, it will be by sea. We will have precious little time to get our own people and the prisoners away, much less another hundred or so natives. They have done their job. Their task here is finished."
"I understand, my lord," Eastwyck said. He went off to guard the gate.
"Sail ho!" a lookout shouted. Granger strode up to the parapet and found one of his men there. He handed Granger his telescope. There, sailing as if she were terrified, was Saphiro, with Bacchante trailing behind her at just the right distance. Bugles began to sound at the other forts. Granger told Phillips to track down a Spanish bugler and have him bugle as well, so the other forts would see Niebla doing the same thing. The longer they could convince the Spanish the fort was still in Spanish hands, the better.
Granger hurried back down to find Humphreys working to get the guns manned. "Time is short, Mr. Humphreys. The evil British are about to attack the port."
"Aye aye, my lord," he said, while the men around him chuckled.
"Mr. Kingsdale! Find some Spanish colors and run them up the pole. We'll replace them with British colors in good time, so keep them handy."
"Aye aye, my lord."
Granger found de Arana and his men, most of them carrying at least two muskets. "Señor, I am surprised that we have not had an inquiry from Valdivia. Surely they must have heard the firing."
De Arana shrugged. "They must have thought it was a raid by my people. It is not unheard of."
"When you leave, perhaps you can make it seem as if you are fleeing from the fort? That way, onlookers may be confused enough to think that is what it was."
"We will attend to that now," he said, then paused. "Thank you," he said sincerely. "For my life and for this gift to my people."
"We have both helped each other. I think we shall meet again," Granger said. He held out his hands, and de Arana took them in his own, his calloused hands embracing Granger's, then he let go, and turned to leave. The Indians ran out of the fort, whooping it up as they did, for great effect.
"Mr. Eastwyck! Fire a few shots over their heads!"
"Aye aye, my lord," he said. And so the Indians appeared to flee from the fort after having raided it, with soldiers chasing after them with parting shots. It would not take the Spanish long to piece the real story together, but Granger did not need to fool them that much longer. He just needed to capture Santa Clarita and to help her escape.
Humphreys had gathered up some Spanish uniform coats for his men and himself to presumably fool any prying telescopes. Seeing him in action like this reminded Granger of what a truly gifted officer he was. But there was much to do, and no time to reflect. Granger was glancing around the fort when he was surprised to see Cobao standing alone, looking lost and confused.
Granger strode over to him. "Your compatriots left you?"
"I chose to stay. I will go with you, if that is allowed," he answered.
Granger smiled. "That is good news. I have a job for you." The young man looked at him, waiting for him to go on. "They will send a rider to check on us. I want you to find a uniform like that," Granger said, gesturing at one of the Spanish uniforms, "and talk to them when they ride up."
He nodded. "What will I say?"
"Tell them you fought off an attack and you are not allowed to open the gate for anyone, not even the governor himself," Granger instructed. "Act afraid."
"I have no fear."
Granger smiled at Cobao, even though he knew the young man's statement was a lie. Every man had fear. It was not wrong to be afraid, it was wrong to let others see that fear. "That is why I said to act afraid." He smiled and nodded. He explained to Eastwyck what Cobao's job was, then left the gate in their capable hands. He took off his uniform coat and set it aside, then climbed to the embrasures and stared down at Saphiro, just as she passed the fort. He saw Calvert on her deck, posing as the master, also not wearing his coat, and waved at him. He did not need a glass to see Calvert grinning. He found it funny that this genuine gesture on his part would just look like a Spaniard welcoming home a friendly vessel, which made it that much more pleasant.
"My lord, we found some mortar shells," Humphreys said. "I think we can use them to fire at the forts. I've got the men filling them as we speak."
Granger sensed Humphreys' anxiety over that. "You are worried they will explode when you fire them?"
"They're Spanish shells, my lord," he said, chuckling.
"Then I would recommend that you take pains to stay clear of the gun when you fire it," Granger joked. "We will begin firing as soon as the Spanish shift their target to Santa Clarita. That will further confuse them."
"Aye aye, my lord," he said.
"In the mean time, fire a few shots at Bacchante. She is venturing quite close," Granger said, and then grinned. "Try not to actually hit her."
"We will exercise remarkably poor marksmanship, my lord," Humphreys said, chuckling more. It was incredibly pleasant to be serving with Humphreys again.
Granger mounted the parapet again and scanned the harbor more thoroughly. He'd only focused on Santa Clarita at first glance, but now he noticed the other, smaller craft huddled beyond her. Granger noticed one of the grizzled old captains helping with the guns and summoned him over. "Those ships beyond the frigate: are those privateers?" Granger asked him. He handed the man his telescope.
"Aye, my lord," the man said, with a deep Scottish brogue. "Those are two of the Frog privateers. The one that caught my ship isn't here, though. Bloody bastard."
"Thank you," Granger said, dismissing him to return to the guns. The craft did not look like privateers that Granger would have envisioned. They appeared to be clumsy craft, and only then did Granger realize it was because they were disguised as whalers. Those two ships would have to be destroyed. He was almost startled as a gun went off. It was aimed at Bacchante, but the shot fell short, and quite far to the right. That was indeed bad shooting. But at least they were shooting, continuing in their efforts to fool the Spanish into believing Niebla was still in friendly hands.
"I missed, as planned, my lord," Humphreys said.
"Well done. You may fire again with similarly poor aim," Granger told him.
Humphreys relayed Grangers orders to his men, then turned back to address him. "We'll fire two more shots, my lord. That should be enough to occupy our time until Mr. Calvert attacks the frigate."
"And I have yet one additional task for your gunners to accomplish," Granger said.
"My lord?"
"Beyond the Santa Clarita are two of the French privateers we were sent to destroy. Perhaps you can designate a gun or two to try and sink them." He saw Humphreys' mind working feverishly, and guessed what he was thinking. He was remembering how he'd captured a battery on St. Martin and used heated shot to destroy a French battleship. "I fear that we won't have time to heat shot. I am not even sure if we have the equipment."
"A shame, too, my lord, because that would make fast work of those vessels," Humphreys said. They were distracted as Saphiro neared the Santa Clarita. Granger and Humphreys both went and stood on the parapet, glasses at their eye, as Saphiro made her approach.
Lieutenant Calvert was unaware of all that was going on in the fort. As his orders had explicitly stated, he was focused and determined to seize the Spanish frigate. There had been no sign of the success or failure of Granger's attack on the fort until they'd sailed past it, and Calvert had looked up to see Granger standing there, waving at him.
"It seems the captain has taken the fort, sir," Gatling said with a grin, as he looked up at Granger.
"Indeed he has," Calvert agreed. "It will make our job easier."
"What are those other craft, sir?" Gatling asked, looking beyond the Santa Clarita. "They're flying French colors!"
"Keep your helm steady," Calvert snapped at the quartermaster, and then paid attention to Gatling's question. "I believe those are two of the privateers we were sent here to destroy."
"Are we going to destroy them, sir?" Gatling asked.
That wasn't part of the plan, and Calvert didn't want to distract himself too much. They were on a mission, they were focused and deliberate in their approach, and any additional tasks may hinder the achievement of their prime objective. But they still had time before they got to the Santa Clarita. Calvert gauged the direction of the wind, which was perfect for this mission. It was off their starboard quarter, blowing them gently toward the frigate. Then Calvert felt that familiar rush, the rush that came with a new idea, the rush that was almost as strong as a sexual rush. His mind worked like lightning, as he developed the idea in his mind into an actual plan, and then merged that plan into their current operation. "Yes, we are. Summon Mr. Scrope and Mr. Gray, but tell them not to show their uniforms."
"Aye aye, sir," Gatling said, and charged below to implement his orders. In no time at all Scrope appeared with Gray. Gray was a master's mate, a man who was quite old, probably in his fifties, so his name was actually quite accurate, as it matched his hair color.
"Gentlemen, beyond the frigate are two privateers. I intend to burn them after we capture the frigate."
"Sir?" Gray asked.
"I need you to get below and start gathering combustibles. Turn this into a fire ship. Anything that will burn, build piles around the masts," Calvert ordered. "You have about fifteen minutes to complete your work before we go into action, so look alive!"
"Aye aye sir," they chirped, and hurried below to turn the Saphiro into a fire ship. She was a sweet little brig, one that handled well and showed a good turn of speed for a vessel of her class. It was a shame to burn her, but burn her they would.
"Once we have captured the frigate and have her underway, we must cut this ship adrift and fire her," Calvert told Gatling. "If I fall, you must make sure that happens."
"Aye aye sir," Gatling said automatically.
Calvert ignored the noise below as the men tore down bulkheads and broke them up. The Spanish were used to Saphiro coming and going from this port, evidently, and did not even send a boat out to intercept them. It was a stunning security oversight, one that made Calvert's job that much easier. Closer and closer they got to the frigate. It was time for the next part of their plan.
"Mr. Boyle," Calvert called to the hulking bosun's mate. "Bring down the top mast!" Even as he was acknowledging Calvert's order, Calvert turned to Gatling. "Go below and tell them to get ready."
"Aye aye sir," Gatling said. And then Saphiro's main topmast came crashing down onto the deck. Calvert began gesturing frantically and chattering, and Gatling came up to augment Calvert's yells with clearer Spanish ones. The helmsman put the wheel over, as if to try and avoid crashing into the Santa Clarita, but it was unavoidable. The Saphiro was drifting straight toward the Spanish frigate. They heard cries of alarm from that ship, and saw her break out large oar-like structures to try to fend Saphiro off. They would not stop her bulk. Calvert watched as the distance between the two ships narrowed, from ten yards, to five yards, and then they struck.
"At 'em lads!" Calvert shouted. And up from the hold came over one hundred armed and screaming British sailors and Mapuche warriors. Calvert was one of the first men to the side, and he leapt the short distance and grabbed onto Santa Clarita's chains. He hauled himself up with little effort, and landed squarely on the deck, in front of a group of shocked and surprised Spanish officers. But Calvert wasn't surprised, and neither was Gatling behind him. Their swords were at the ready. Calvert dispatched a man who appeared to be the master before setting into a man who wore a lieutenant's uniform. They fought with their swords, even as Bacchante's men swarmed around them. But the Spanish had not been expecting an attack, and they were easily overwhelmed. They surrendered almost as soon as the fight began.
"Mr. Gatling, round up the prisoners. Those who wish to jump overboard may do so unhindered," Calvert ordered, then turned immediately to Boyle. "Mr. Boyle, I need the topsails and mains on her now!"
"Aye aye sir," Boyle said, and began shouting orders at the men, who had little time to enjoy their victory, so quickly were they sent aloft. Calvert heard splashes as some of the Spanish crewmembers opted to swim for freedom.
"Mr. Gray! Cast off that ship and light her. You may follow us in a boat," Calvert called. Gray didn't seem very happy about that, but he did as he was told. The Spanish officers in the port must have been stunned by the Saphiro's maneuver, and must have only realized what was happening when they saw the mass of men boarding the Santa Clarita. If they had doubts, they were soon dispelled as the small frigate's sails were loosed, booming and billowing in the steady breeze.
"Cut the cable!" Calvert ordered. Boyle picked up an axe and swung at the cable. The man was so massive and strong, it only took a few strokes before it parted, and then the Santa Clarita was free. She began to maneuver, and the movement was seemingly accentuated by the first cannon ball to be fired at them. It missed, but Calvert knew it wouldn't take long before some of the guns began to score hits.
"Look, sir," Gatling said, distracting him. They looked at Saphiro and saw smoke starting to drift out of her waist. At first it was a wispy pattern hardly discernable to any who didn't know her mission, but before long, the wispy smoke turned into a solid stream, and in less than half an hour of casting off from Santa Clarita, the little brig was fully ablaze. The smoke partially clouded this part of the harbor, but Santa Clarita was too big of a target to remain camouflaged for long. Calvert watched as the brig drifted into the closest French privateer, and as she did, he saw the boat cast off from her. In order to make sure of their success, Gray and his men had guided the Saphiro all the way to her first target. He made a mental note to laud Gray in his report for that brave action.
The first French ship was doomed, and as soon as the fire burnt through her cable, both ships would drift down on the second French privateer. Calvert fancied he could see through the smoke, see her frantically trying to get underway or at least cut her cable. He was distracted from the inferno behind him by the sound of a ball crashing into the deck. Fired from high up, by a fort, it penetrated straight through the deck and down to the gun deck. Calvert heard the screams and wondered at the irony. The prisoners were below, so the Spanish had so far only succeeded in killing their own men.
Another ball slammed into the frigate, making Calvert cringe. It was maddening to be shot at like this by shore batteries, batteries that were impervious to any bombardment he might be able to throw back at them. He knew that he'd tacked on as much sail as he could. He watched as a ball hurled through the air and slammed into the side of the ship, and then ricocheted clean off her. "Did you see that?" he asked Gatling.
"She seems to have sides made of iron, sir," Gatling agreed.
"How does she handle?" he asked the quartermaster.
"Hard to say, sir," he said, even as another ball pierced a hole in the main course. "Seems a bit sluggish."
"Sir, look!" Gatling said excitedly. They stared at the fort at Niebla and saw the Spanish flag come fluttering down, and the Union flag replace it atop the fort's flag pole. That was punctuated more forcefully by several guns going off in succession. Calvert and Gatling watched in amazement as streaks of smoke seemed to fly through the air from the fort. Those streaks were caused by fuses. Granger was firing shells at the other forts.
He trained his eyes on the fort at Corral, and watched as a shot fell short, but exploded. The next one hit the fort directly. After that, the forts were so vexed, and so distracted by Niebla, that the ball through Santa Clarita's main course, her biggest sail, was the last ball that was aimed at her. Calvert sailed the frigate out to the roads of Valdivia, where she hove to next to Bacchante.
This one is out really early, and will throw my posting schedule off, but I think that when we're in the midst of a battle, the chapters need to come out more quickly. I think, and I hope you agree, that when we're in the middle of a big campaign, we're better to have periods of faster postings followed by periods of calm (sprint and drift) than consistently spaced out chapters. Let me know if the forums if you agree.
Copyright © 2014 Mark Arbour; All Rights Reserved.
58

6
Stories posted in this category are works of fiction. Names, places, characters, events, and incidents are created by the authors' imaginations or are used fictitiously. Any resemblances to actual persons (living or dead), organizations, companies, events, or locales are entirely coincidental.
Story Discussion Topic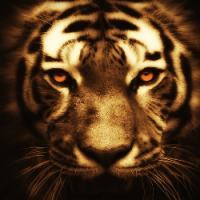 Open Club · 175 members · Last active
A fan club for Mark Arbour to chat about his stories
---
You are not currently following this author. Be sure to follow to keep up to date with new stories they post.
Chapter Comments
Newsletter

You probably have a crazy and hectic schedule and find it hard to keep up with everything going on.  We get it, because we feel it too.  Signing up here is a great way to keep in touch and find something relaxing to read when you get a few moments to spare.

Sign Up