Join For Free and Get Notified of New Chapters!

Are you enjoying a great story and want to get an alert or email when a new chapter is posted? Join now for free and follow your favorite stories and authors!  You can even choose to get daily or weekly digest emails instead of getting flooded with an email for each story you follow. 

 

Stories posted in this category are works of fiction. Names, places, characters, events, and incidents are created by the authors' imaginations or are used fictitiously. Any resemblances to actual persons (living or dead), organizations, companies, events, or locales are entirely coincidental.
Odyssey - 32. Chapter 32
October, 1797
"George, please come back," he heard Calvert plead. "You'll make a scene." That one sentence froze Granger in his tracks. He glanced up and noticed that the other officers were looking over at them. If he had continued to storm off, he would have indeed made a spectacle out of himself. He tried to appear thoughtful, to make it look as if he had just turned away to think of something, then turned back to face Calvert.
"How can you think I don't love you?" Granger demanded.
"I'm sorry," Calvert said, but that didn't answer Granger's question. "I have been incredibly happy these past months at sea with you. Happier than I was even when I had my own ship. You're asking me to throw that happiness away, to make the same decision I did when I took command of Intrepid. I regretted that decision, and I'm worried that I'll regret this one."
This was an old argument, and Granger knew that appealing to things like ambition, or pointing out to Calvert that he was eschewing post rank, what most naval officers would kill family members to acquire, was largely a hopeless exercise. Those things did not motivate him. Instead, Granger was simply realistic. "There are a few things I would like you to take into consideration. Let me explain my reasoning."
Calvert looked at Granger, at this man who had gone from being hotheaded and stormy, to calm and calculating before his very eyes. Calvert knew Granger well enough to know that when he did that, when he had that kind of transition, he was struggling with the decision too. Granger was doing what he knew to be right, but he didn't like it. "Of course," Calvert said, encouraging him.
"First, think about the message it would send if I don't appoint you. The First Lord all but told me that if we generate a justifiable success, he would post you to your own ship. We have done that. So what is he to think if I appoint someone else to command Santa Clarita?" Granger watched that argument register, and watched Calvert's resolve not to take command of Santa Clarita waver.
"That is a good point to consider," Calvert agreed.
"In addition, if I do not appoint you, but keep you with me, that will just cause the tongues to wag about us more fervently than they have before."
"I can see that," Calvert agreed, but more reluctantly. He wanted to say something, but he held back. Granger stared at him, demanding that he say what he was thinking. "We are not the first two men who have been lovers and who have served in the Navy. For you, with your career as it is, do you think that it would damage you and your family?"
Calvert had expected a firestorm, but instead, Granger pondered his words carefully. As he did, he walked over and sat on a gun, while Calvert joined him, sitting on the adjacent wall. "I think that it would damage me, but not as badly as it would have before I made post, and certainly not as much as before I became a peer. But I do think it would destroy your career, and I think that it would make it impossible for us to serve together in any capacity in the future." He paused to let Calvert digest that, and to see that it was true. "People would largely ignore our relationship, pretend that we weren't lovers, but they would joke about it behind our backs, and if we were seen in public together, it would create a scandal." Granger did not go into what that would do to his family and their reputation, or how difficult that would make life for his children. Those arguments wouldn't really sway Calvert. It wasn't that he didn't appreciate the dilemma; he just couldn't visualize the true consequences of that action.
"You see us serving together again?" Calvert asked.
"Of course," Granger said, and then smiled playfully. "Don't you think they'll give me a broad pennant soon enough?" Granger was referring to him being appointed as a commodore, something that would probably not happen, if it ever did, for at least ten years.
"I think it will be awhile, even though the smart thing is to give you one now," Calvert said, smiling back.
"We may be lucky enough to serve in the same theatre, or we may run into each other on leave, but whatever time we have, it is better than no time at all. And if I don't give you orders to take Santa Clarita, or if you refuse them, I think that is what will happen."
"You are thinking logically, and I am thinking with my heart."
Granger sighed, a very rare expression. "Do not think I do not feel the same things you do. Do not think it troubles me any less than it troubles you. Do not think you are the only one who has been unbelievably happy since we went to sea. Do not lash out at me for seeing beyond those emotions and looking at things as a whole."
"I am not mad at you," Calvert said. "I am just sad."
Granger found that comment irritating, because he really was giving Calvert a golden opportunity, and he thought that Calvert could really be a bit happier about it. And a bit more appreciative. But he did not want a fight with Calvert, not when he was standing on the walls of a Spanish fort he would probably have to blow up in a couple of hours. "There is one more thing to ponder. If you do not take command, who else will?"
"Mr. Humphreys," Calvert said quickly.
"Possibly, but we do not even know why he is here. What happened to his ship? The last I had heard, he was in the West Indies, yet today I find him here, in a Spanish prison in Chile." Granger didn't mention that Robey was senior to Humphreys, and would be a candidate as well.
"It is easy enough to find answers to those questions," Calvert pointed out.
"It is easy enough to ask Humphreys those questions. Whether his answers are accepted can only be done in a court martial. You would have me convene one, try and acquit him, and then post him to Santa Clarita in your place? Even though you are senior to him and even though you are the one who captured her?" Granger shook his head. "Those who didn't think we were lovers would think I was being monstrously unfair to you."
Calvert thought about that as well, and they sat there silently for a moment, digesting this conversation and all that it meant. "In the end, there really is no question. You ordered me to take command, so I will take command. But thank you for explaining things to me. Now I do so willingly."
"I think that an explanation was a reasonable thing to expect under the circumstances," Granger said, even though he wasn't entirely convinced of that. Quite frankly, simply ordering Calvert to take command should have been enough. But he recognized that there were emotions involved, and those feelings required a little more care than naval protocol sometimes allowed. And having won his argument with Calvert, he switched to a different subject. "And now I must divide up our officers, so you have an adequate staff."
"Which of the lot are you going to give me?" Calvert asked, only his tone was more playful. The big argument was over.
"I plan to transfer Mr. Robey over to Santa Clarita. He is a good first lieutenant," Granger said, even though he had qualms about it.
"He is a good officer," Calvert agreed, then sensed the reasons for Granger's nervousness. "John Travers chose you over him. I would do the same, any day of the week."
Granger smiled weakly, but felt the pain of having those feelings, those conflicts, dredged up again. "I think that Mr. Fitzwilliam is due for promotion to lieutenant. I think he would be a good addition as well."
"Another good choice."
"And I think that I will send Mr. Gatling over to you. He also has the abilities to serve as a lieutenant, and he is also someone you can trust. As we are to be in these waters for some time still, he has another ability that is useful. He speaks Spanish." That would give Calvert three good lieutenants to staff his ship.
Calvert nodded. "Those are excellent choices."
"I'll give you Scrope and Stamford too, and we can look at the ship's boys to see if any of them warrant a posting as midshipman. We can work out the rest of the warrant officers based on what you find in the talent pool aboard Santa Clarita."
"What of the marines?"
"I cannot reduce the contingent too much, as I suspect I will need them in the Indies. I will transfer Lieutenant Kellogg and a number of men, but I must consult with Somers first." Transferring Kellogg was the bright spot in this exchange. The marine lieutenant was a dour man, one who was not fun to be around, and one who thought spit and polish was better than fighting ability.
"You are keeping Somers, eh?" Calvert asked. Granger was worried that had upset him, but he was grinning.
"For obvious reasons," Granger joked, then got serious. "For the same reasons I gave him command of this mission in the event you and I were killed, so do I need him with me on the rest of this voyage. He has good political instincts."
"He does," Calvert agreed, and then shifted to the next topic. "I have several Spanish prisoners still aboard Santa Clarita. What should I do with them?"
"I recommend that if there are men who wish to serve, you recruit them. Send the others ashore. You can send them here if it is done quickly. I do not want to blow them up," Granger joked. He suddenly remembered two other prisoners he'd forgotten about. "And please have the Spanish officers we captured sent over as well." The former captain of the Saphiro, and Capitan de Alaga, would both be on board Bacchante, wondering at their fate.
"Then I had better be about it," Calvert said. "I will have the Spanish officers sent over from Bacchante and Santa Clarita, and any crewmen who wish to remain here sent over as well." He and Granger stood up and walked back to join the others.
"Mr. Fitzwilliam!" Granger called.
"Sir?"
"Mr. Calvert will be assuming command of the Santa Clarita. You are being transferred to her. You may accompany him back to his ship."
"Aye aye, sir," Fitzwilliam said, but looked a bit apprehensive. He glanced over at Humphreys, as if wondering about his fate, but it was only a brief glance. Granger had expected Humphreys to look disappointed, but if anything, he looked relieved.
"We will meet after I have withdrawn from this fort," Granger said to Calvert.
"Good luck, my lord," he said to Granger, and then strode confidently toward the cliff.
"That is all quite interesting, my lord," Somers said, picking a piece of lint off his sleeve, "but I would like to address something far more important."
"And what would that be?" Granger asked.
"As we are reallocating officers, what is to happen to me, my lord?"
Granger chuckled. Somers was irrepressible. "We argued about who would have you aboard their ship, and I lost." Granger paused. "So it seems you are to remain aboard Bacchante." Humphreys and Kingsdale chuckled at that. "And now gentlemen, I would ask you to accelerate our efforts to remove from this place all that we may need. Winkler!"
"My lord?"
"You may scour the commandant's house for any stores that may be of use to us. Let me know what you take. If they are personal items, I will want to compensate his family."
"Aye aye, my lord," Winkler said. He got a few marines to go with him, just in case the servants were uncooperative, and headed to the commandant's house. And so the activity began again.
Granger had studied the port, and noted that there were two merchant ships that were worth worrying about; the rest were fishing boats, and the Royal Navy did not make war on fishing boats. "Mr. Humphreys!" Granger called.
"My lord?" Humphreys asked, pulling himself away from the huge task of evacuating a fort while pilfering through it for useful items.
"If His Excellency the Governor does not see fit to pay us to evacuate this fort, I am wondering if we could affect something against those two vessels." Granger pointed to the two merchant ships, a sloop and a brig.
"I will see if we have the facilities here to heat shot, my lord," Humphreys said. "If we do, we should make short work of them."
"The launch can hold at least fifty men," Granger noted. "Captain Somers!"
"My lord?"
"You are responsible for holding off the Spanish should they refuse to give in to my expensive demands. Send for however many of your men that you need, as long as you need less than twenty five."
Somers chuckled. "I will send for twenty five additional marines, then, my lord." The final hour and a half, while they waited for the Spanish to make up their minds, was spent assembling and posting Somers' men, and preparing to sink the merchant ships. Humphreys had found the equipment they used to heat shot, and he'd found the furnace, even though it was primitive. They drafted some of the prisoners that had come over from the ship to stoke the fires. The smoke was clearly visible, and presumably the Spaniards would know what that meant.
Approximately fifteen minutes after the deadline Granger had set, Eastwyck notified him that Rodriguez had returned. They let him through the gates, and he seemed a bit surprised at how different things were. The most striking change was the marines, whom Somers had formed up in the courtyard. Granger noted how he'd spaced them out, to make it look like there were more of them. Their distinctive red coats, and impeccable appearance, marked them as a disciplined and professional force. "Welcome back, Lieutenant," Granger said formally.
"My lord," Rodriguez said, "His Excellency has said to tell you that he will not succumb to blackmail. He will not pay you 17,000 reales."
"That is certainly his choice," Granger said. He'd expected nothing less. "Then as soon as you are ushered through those gates, our cease-fire will no longer be in force. Good day, Lieutenant." Rodriguez stood there for a second, as if unsure of what to do. Did the governor expect him to modify his offer? Did he truly expect Granger to bargain with him? Rodriguez finally seemed to understand that no such additional offer was coming, so he mounted his horse, and rode through the gates.
"Replacing this will be more expensive," Somers said, shaking his head. Granger ignored him.
"Mr. Humphreys, prepare to fire on the ships in harbor. Be mindful that you are likely to receive incoming fire from the forts. Once we have taken out those ships, we will blow up the guns."
"Aye aye, my lord," Humphreys said.
"Mr. Eastwyck!" Granger called. He was supervising the pilfering, and was organizing the shipment of their booty.
"My lord?"
"We are going to open fire on those merchant ships shortly. That will make travel by boat more hazardous. How far along are we?"
"We have two boatloads of supplies and equipment to haul back to the ships, my lord. The launch and cutter are taking them off now. I had planned for just the launch to return after this last load, to take the rest of us off."
"Excellent. Attend to that, and notify me when the launch has returned and is waiting for us."
"Aye aye, my lord." He ran off to ensure that part went smoothly, while Granger went over to where Humphreys was studying one of the guns.
"We are keeping ten shots relatively hot, my lord," Humphreys said. "When you tell us to fire, we will be ready."
"The last of the supplies just went back to the ship. I anticipate we can begin firing within a quarter of an hour."
"I have two guns loaded and primed, my lord," Humphreys said. "I also filled a few shells, loaded nine of the guns, and aimed them at the other forts. I assumed we could fire a shot at them when they opened fire, and maybe at least slow them down."
"Excellent plan," Granger said. "Will you have the manpower to man the guns and still release the Spanish prisoners?"
"Yes, my lord. We can send them out now, if you like."
"Captain Somers!" Granger called. "Please escort our Spanish prisoners out of the fort." Granger had explained to the twenty men they'd kept behind that they'd ultimately be released on parole, so there was really nothing more to say. Without a word, they followed Somers out of the fort. Granger noticed a smaller group of men, and recognized de Alaga. Those would be the officers. "Señores!" Granger called to them.
"My lord?" de Alaga asked, answering for all of them. He understood that Granger wanted to speak to him, but he approached him cautiously. He didn't want a marine to think he was going to assault Granger, and end up being shot.
"I am going to release you and your men. You have not been formally exchanged, so until such an exchange happens, I must ask for your pledge not to fight against His Britannic Majesty or against the Mapuche."
"I give you my word, and these other men will as well, my lord," de Alaga said as he bowed, a gesture that Granger returned.
"I had attempted to negotiate an easy exit for us and an easy repatriation for you, but alas, the governor is somewhat difficult to deal with," Granger said with a smile.
"I suspect that most of the people in Valdivia would agree with you, my lord," de Alaga said, making them both chuckle.
"It was a pleasure to make your acquaintance, Capitan," Granger said, bowing again. "If you should see Colonel Perreira, please give him my warmest regards."
"The pleasure was most assuredly mine, my lord," de Alaga said, and returned Granger's bow. "I will convey your warm wishes to Colonel Perreira, and I am confident that he will return them." Then he, and the other officers, strode through the gate, following their men. The marines shut the gates after they were gone, probably for the last time.
"The launch has returned, my lord," Eastwyck said, breaking into his thoughts.
"Very well. Mr. Humphreys, you may commence firing on those ships. Let's hold off on attacking the other forts."
"Aye aye, my lord," Humphreys said. Granger wasn't sure if the other forts would open fire on him, providing he didn't fire on them, and even if they were going to fire on him, they'd wait for orders first. Granger wanted to burn those other ships and get safely away before the cannonade could begin anew.
He took a position behind Humphreys' guns and watched as they brought up the heated shot, cradling it in the carrier as if it were the baby Jesus. They put wet pads in, and then dropped the ball down the barrel. Granger heard it sizzling as it burned the pads. The men quickly cleared away from the gun and Humphreys fired it. They watched as the shot flew toward the anchored ships. It missed the merchant ships, but slammed into a fishing vessel behind them. That boat wasn't their target, but it couldn't be helped. "That was over," Granger said unnecessarily, getting a chuckle from the men.
But Humphreys was already working on the next gun, even as the men sponged out the cannon that had just fired. The ball was loaded into the barrel, and Humphreys fired again. This one was over as well, so far over that it landed in the town. Humphreys reduced the elevation, and switched back to the other gun. Granger was watching the chaos in the town through his glass, as men and women fled a house from which smoke was already pouring. The two merchant ships showed no signs of life, which was odd, considering that a fishing boat near them was on fire and sinking. Perhaps they thought the target was Valdivia.
The first gun fired again, and Granger watched as the ball hurled through the air and hit the merchant brig amidships. "Good shooting, Mr. Humphreys."
"Thank you, my lord," he said, even as he moved to the next gun. He fired that one, and the shot went wide, landing in the houses at the base of Fort Mancera. The next shot landed in the after part of the same brig they'd already hit, but the shot after that found the sloop.
"I think the brig is on fire, my lord," Eastwyck said, pointing. And then, as if to confirm his statement, smoke began pouring up from her hold.
"That fire is burning quickly, my lord," Humphreys noted, but then refocused on the sloop. They fired another shot across the harbor, watched it pierce through her side, and then she exploded. The entire harbor lit up, with the fireball from the sloop lighting up the darkening sky. Then the massive boom, the sound of the explosion, reached their ears. She had been close enough to the brig that she'd damaged her burning companion, not that it mattered. "I think she was carrying powder, my lord," Humphreys said with a grin.
"Excellent deduction," Granger said, chuckling. There was no sign of the sloop, as she had been literally blasted to bits, but the brig had burned through her moorings and began to drift toward the town and the assembled fishing boats. "You may cease firing. Begin to blow up the guns."
"Aye aye, my lord," Humphreys said. He shouted orders to his men, who cavalierly tossed the shot-heating gear aside and began to disable the guns of the fortress.
Granger trained his glass back to the harbor, where the brig was just now coming into contact with the fishing boats. He saw some of them trying to make sail, but it was a wasted effort. The flames seemed to jump from the brig into the nearest fishing boat, and that started a cascade of flames, as boat after boat was engulfed. He was startled as one of the guns went off, but the noise was different because they weren't firing it to launch a shell, they were firing it to burst it. They'd overloaded it with powder, set a fuse, and then ran back as it exploded. Iron shards were scattered all around the ruined piece, which was a good reminder to the men of the dangers of overloading a cannon under normal circumstances.
There was another explosion, as another gun was destroyed. "My lord," Eastwyck said, getting his attention. "The Spanish lieutenant is back."
"Cease firing, Mr. Humphreys," Granger ordered, even though Humphreys wasn't actually firing at anything. In any event, it was a useful phrase to tell him to stop blowing up the guns. He walked over to the gate and peered out. "You may let him in, and his party, but no one else."
"Aye aye, my lord," Somers said. The gate opened and Rodriguez came riding in, followed by two men. Granger smiled as he saw a chest on each of their mounts.
"His Excellency has seen fit to accede to your demands, my lord," Rodriguez said, with particularly bad grace.
"That is excellent news. Then we will cease destroying the guns, and begin our evacuation at once." Rodriguez snapped an order to the men with him, and they dismounted, deposited the chests on the ground, and then remounted their horses. Rodriguez made to leave, but Granger's voice stopped him. "You should tell His Excellency that in my official report, I will note that the burning of the two merchant ships, almost the entire fishing fleet, parts of the towns of Mancera and Valdivia, and the destruction of two guns, could have been prevented by His Excellency's agreement to my original terms to provide vegetables, fruits, and 100 cows or pigs."
"Yes, but now you will have to find food elsewhere, when all ports are closed to you," Rodriguez said with a sneer.
"I can get food from the native population, Señor. They are more than happy to trade edible items for guns and powder, which I have in plenty." Rodriguez' eyes bulged. "When you discover that the local natives are not so easy to oppress, and find they can resist you with arms similar to your own, you can remind His Excellency that he bears responsibility for that as well. I am sure the Viceroy of Peru will appreciate his short-sightedness."
Rodriguez expression was a mixture of anger, outrage, and fear, but he got himself under control, and left in a huff.
"I doubt there are 10,000 escudos in these, my lord," Somers said, studying the chests.
"Yes, but there are enough escudos to fuel our greed," Granger joked, getting a chuckle from Somers, Humphreys, and Eastwyck. "As we are to continue to harass this shore, we may be able to capture more."
"Let us hope, my lord," Somers said.
"And now that we have finished our enjoyable chat," Granger said to Somers and Humphreys, "perhaps you gentlemen can arrange to lower the chests into the launch, and to get our men to the beach as well. You can leave the gate locked. They can figure out how to open it after we are gone." The two officers laughed at that then threw themselves into the task of the final evacuation. They lowered the money down using the pulley system they'd set up, while the men began to file down using the ropes as guides. Some of the more enterprising sailors merely slid down.
"They're massed outside the fort, my lord," Somers said.
"We're supposed to be honoring a truce, but I wouldn't trust these Spaniards," Granger said acidly. "Is everyone below?"
"Aye, my lord," Humphreys said. And so the three of them began to descend the cliff. They got to the beach even as they heard the noise above them increase, as the Spanish surged in to recapture their fort. Granger followed Somers into the launch, and it cast off into the darkening night. The men rowed toward the ships, even as the officers turned around to look at the activity on the fort. There were torches everywhere, as the Spanish rooted around, probably worried that Granger had left some hidden fuse or some such thing. Such was trust amongst scoundrels like these.
"Boat ahoy!" Granger heard.
"Bacchante!" Phillips answered, letting the ship know that Granger was with them. They hooked onto the ship, and Granger hauled himself aboard. He was exhausted, which was no surprise since he had not slept since before he set foot on the ground the day before.
"Welcome back, my lord," Weston said, greeting him.
"Thank you, Mr. Weston. Take us out of here. Set a course due west, and signal Santa Clarita to maintain station on us."
"Aye aye, my lord," Weston said.
"Winkler, I'll have a bath," Granger ordered. "And then it would be nice if you bothered to feed me."
"Right away, my lord," Winkler said, frustrated.
"Perhaps I can join you, my lord," Humphreys said, grinning. "I am aware of the rules requiring new additions to the crew."
"That would be excellent," Granger said. He decided he was probably too tired to get an erection while bathing with Humphreys, and in any event, it was dark. "After that, perhaps you can join me for supper."
"Aye aye, my lord," he said. One of the wardroom servants attended to him, while Granger went below to let Winkler get him ready, and take his uniform coat from him lest he beat it up any more than he already had. He went up on deck and cringed as the men sprayed him with cold seawater, and smiled as Humphreys yelped slightly when it hit him. He soaped himself off, then rinsed again, and then went below to put on some casual clothes for dinner.
Humphreys arrived about five minutes after Granger was ready, wearing clothing that was similar to his. "Mr. Calvert left these for me, my lord," Humphreys said.
"Very thoughtful of him. You'll have to see if the sailmaker can rig you up some uniforms. We brought extra material with us for such unforeseen circumstances."
"You were planning to rescue wayward naval officers, my lord?" Humphreys asked. He was almost being flirtatious, and if Granger weren't so tired, he would be quite compelling. He had black hair and blue eyes, and strong handsome features. And he was a fun lover. Granger remembered the few times on Intrepid that they'd coupled, and felt himself getting aroused.
"I am never quite sure what I am going to find, Mr. Humphreys," Granger said, chuckling. A knock at the door heralded the arrival first of their food, and then of Weston. Winkler and his staff laid out the food as Weston addressed him.
"My lord, we are sailing due west, under reefed topsails only. Santa Clarita is maintaining station on us."
"That is excellent, Mr. Weston," Granger said. "Would you be so good as to send for Mr. Eastwyck? I would like to see you both directly. If Mr. Humphreys hasn't devoured all of my food, there may even be some morsels left for you."
"I would advise you to be quick about it, then," Humphreys joked.
"Aye aye, my lord," Weston said. He left, and then returned ten minutes later with Eastwyck in tow. The young man was still wet from his own bath, and had hurried to get ready to such a degree that he hadn't finished drying before putting on his shirt.
"I am sorry to interrupt your bath, Mr. Eastwyck."
"That's quite alright, my lord. I will endeavor to avoid dripping on your carpet."
"I would be most obliged to you for that," Granger said, smiling. Then he adopted a more serious tone, consistent with the more formal business of the ship. "Please be seated."
They joined him and Winkler put a plate in front of each of them. Weston had an endless appetite, and Eastwyck was as famished as Granger and Humphreys, so the men were a bit rude, ignoring each other to devour the excellent food Lefavre had prepared. When they had gorged themselves enough that they could focus on conversing, Granger addressed them.
"As you know, I have given Mr. Calvert command of the Santa Clarita," Granger said. "I have also transferred Mr. Robey, Mr. Gatling, Mr. Scrope, and Lieutenant Kellogg over to help complete his wardroom."
"Yes, my lord," Weston said, thinking that Granger wanted some kind of acknowledgement.
"Mr. Humphreys will assume the duties of first lieutenant of Bacchante. Mr. Weston, you now find yourself as the second lieutenant. That makes you our gunnery officer."
"Thank you, my lord," Weston said, grinning. "I'm rather fond of artillery."
"Then we shall have to pray for Mr. Humphreys' continued good health so you can retain that role," Granger joked, getting a laugh from them.
"We'll still be short a lieutenant, my lord," Humphreys said, perfectly setting Granger's next topic up.
"Not at all, Mr. Humphreys. Mr. Eastwyck will be serving as our third lieutenant, effective immediately."
Eastwyck was speechless for only a moment, and then got a huge grin on his face. "Thank you, my lord. I won't let you down."
"Of course you won't," Granger said. And he was sure of that, of all of these men at his table.
Copyright © 2014 Mark Arbour; All Rights Reserved.
57

5
Stories posted in this category are works of fiction. Names, places, characters, events, and incidents are created by the authors' imaginations or are used fictitiously. Any resemblances to actual persons (living or dead), organizations, companies, events, or locales are entirely coincidental.
Story Discussion Topic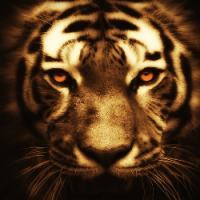 Open Club · 176 members · Last active
A fan club for Mark Arbour to chat about his stories
---
You are not currently following this author. Be sure to follow to keep up to date with new stories they post.
Chapter Comments
Newsletter

You probably have a crazy and hectic schedule and find it hard to keep up with everything going on.  We get it, because we feel it too.  Signing up here is a great way to keep in touch and find something relaxing to read when you get a few moments to spare.

Sign Up