Join For Free and Get Notified of New Chapters!

Are you enjoying a great story and want to get an alert or email when a new chapter is posted? Join now for free and follow your favorite stories and authors!  You can even choose to get daily or weekly digest emails instead of getting flooded with an email for each story you follow. 

 

Stories posted in this category are works of fiction. Names, places, characters, events, and incidents are created by the authors' imaginations or are used fictitiously. Any resemblances to actual persons (living or dead), organizations, companies, events, or locales are entirely coincidental.
Odyssey - 35. Chapter 35
A caveat: This is the last chapter I've written, so we may have a bit of a dry spell for our naval hero. I'll do my best to get back on track, but these are busy times. Spring break may give me an opportunity to catch up.
November 1797
"My lord!" shouted the lookout. "I can see masts off the starboard bow!"
Granger grabbed his glass as he scurried up the main mast to the crosstrees. There, not more than a cable's length away, were the San Augustin and Santa Clarita, running parallel to each other, exchanging broadsides. The San Augustin fired, and Granger could see the splinters fly from Santa Clarita's side as the balls impacted her. She was taking quite a pounding. Granger's mind worked like lightning, trying to gauge the battle, and trying to evaluate Calvert's strategy. The San Augustin was preparing to cross her bows. A plan worked up in Granger's mind, a plan that just may work.
"Mr. Humphreys, starboard a point! Load and run out the starboard battery. Double-shotted with grape!" Granger shouted. Before Humphreys could acknowledge, Granger grabbed a backstay and slid gracefully back to the deck.
"Mr. Weston!" Granger called.
"My lord?" he asked, peering up at him from the main deck.
"We are going to rake San Augustin. Make every shot count."
"Aye aye, my lord!"
"Mr. Kenny!"
"My lord?" he asked, wide-eyed.
"Take charge of the starboard smasher up forward. You are to keep firing no matter what."
"Aye aye, my lord," he said, and scampered forward.
"Mr. Humphreys, get us down to topsails only!" Humphreys worked to do that while Granger was distracted as a puff of wind cleared the fog away enough that he could see the battle. He watched, horrified, as San Augustin poured a broadside into Santa Clarita's bow. He saw her main and foremast fall, leaving her with just her mizzen topsail still drawing. Not that it mattered. She came into the wind, pulled by the wreckage, and was flat aback. He cringed as the San Augustin poured another broadside into the crippled frigate, and cringed even harder when he visualized what damage those broadsides had wrought. Before he started to imagine what the San Augustin would do to Bacchante, he reined his mind in and studied the Santa Clarita more closely. Granger was surprised to see almost no one on deck. And then he understood Calvert's plan. He'd meant to board the San Augustin. He was keeping the bulk of his crew below, away from those marauding broadsides, waiting until they actually ran afoul of San Augustin. Only it was obvious that as things currently stood, the San Augustin would clear the Santa Clarita, and was planning to stand off her and pound her into submission. Granger would change that plan.
He put those thoughts aside and focused on his own ship as Bacchante approached San Augustin's stern. "Captain Somers!"
"My lord?"
"We are going to render passing honors, and then I mean to board her. Make your men ready!"
"Aye aye, my lord!" And then they were upon the hapless Spanish ship. The whole thing seemed to go in slow motion, as a shout of alarm rose from the San Augustin just as the smasher fired. She had evidently been so focused on destroying Santa Clarita that Bacchante had crept up to her unseen. Granger was going to need more luck than that if he was going to defeat this monstrous ship, and this time, it was with him. He watched as the massive 68-pound ball from the smasher pierced San Augustin's stern windows and then exploded as it hit one of her guns, blasting canister all over her upper gun deck. They heard the screams for only a second before the main battery came into action, as gun by gun they discharged their deadly contents into the Spaniard.
"My lord!" Humphreys exclaimed. "We've cut her rudder lines!" It was true. With control to her rudder gone, San Augustin turned directly into the wind, and was all aback.
"Back the mizzen!" Granger ordered. "Hard a larboard!" Bacchante seemed to almost back up as she pivoted southwest, and maintained her position on San Augustin's stern. Granger waited, gauging his timing, even as Bacchante's smasher kept up its murderous fire. "Now, starboard your helm! Re-trim the mizzen!" Bacchante surged forward, her bowsprit aimed right for the San Augustin's stern.
"Boarders forward!" Granger called. "Keep enough men so the forward guns are firing! The rest of you are with me!" He turned to Kingsdale. "You have the ship."
Kingsdale looked at him wide-eyed, but automatically responded "Aye aye sir."
"Just keep us with her," Granger said, and then grasping his sword, he dashed forward, following the mass of men who were forming, waiting to climb aboard the San Augustin. She tried to rally a force to stop them, but another shot from the smasher decimated them. And then there was an enormous crash as the Bacchante plowed right into the Spanish battleship. Her bowsprit drove through the stern windows, not that there were any of the glass panes left after the smasher had done its work.
"Boarders away!" Granger shouted. He was frustrated that he couldn't lead the charge, as the mass of men in front of him were forestalling that, but he saw Eastwyck at the forefront, jumping up to the San Augustin's main deck. The men from Bacchante poured aboard, with their frustrated captain finding himself stuck behind them. Despite that, Granger paused briefly to talk to Kenny.
"Depress your elevation and keep firing," he said. "You'll be keeping her lower gun deck silent."
"Aye aye my lord!" he said.
Granger jumped up to the main deck and saw hand-to-hand fighting all around him. A Spanish seaman charged him with a pike, which Granger parried aside, sending the man careening into the bulkhead. One of Bacchante's seamen sliced him open with his cutlass, ending that threat. Granger saw the ladder, and nodded to Somers. They charged up onto the quarterdeck with a squad of men behind them, and found themselves face to face with the Spanish captain.
He looked resplendent in his full dress uniform, and seemed surprised to find a boarding party on his quarterdeck. Before he could even react, Somers shot him with his pistol. Granger then found himself locked in combat with a Spanish lieutenant. The man had teeth that appeared to be rotten, and his breath was as bad as his teeth. There were men all around Granger, fighting and slashing at each other, and there wasn't enough room for an elegant battle like Granger had experienced with the Spanish commandant at Niebla. The Spaniard lunged toward Granger forcefully, but Granger skillfully parried the lieutenant's thrust aside, the force of it driving the man forward into Granger. Granger punched him on the face with his sword guard, and the man fell to the deck. A marine bayonetted him for good measure.
Granger had no time for reflection, as he found himself facing another opponent, a large but older man who was probably the ship's master. He gave Granger a sinister grin and lunged at him, but Granger was ready and stepped neatly aside, letting the man stumble forward and right into his sword. Granger pulled his weapon out of the dying man and now found he was opposite a young man, a midshipman. He was probably only 14 or 15 years old. They began to fight, with Granger parrying his thrusts much too easily. He did not want to kill this boy, with his light brown hair and dark features. And the boy was no match for Granger.
Granger was suddenly jostled, almost knocked off his feet, by another crash, the force of which stopped his duel with the young midshipman. That was followed by yelling, British voices, and Granger surmised that Santa Clarita was boarding them as well. That was confirmed when he saw Calvert and his crew come surging over the side, overwhelming the Spaniards who were on San Augustin's upper deck. Granger looked back at the young midshipman and saw the resolution on his face as he launched back into Granger to renew their fight. "Surrender, Señores!" Granger called loudly in Spanish. "You have fought bravely. There is no more glory to be had here."
There was a sole lieutenant on the deck, fighting to keep a seaman from impaling him with his boarding pike. "Simkins, hold there!" Granger called to the seaman, to give the lieutenant time to make his decision. The seaman obeyed Granger, amazingly enough, despite the heat of the battle.
The lieutenant paused to look at the situation, and as he did, the young man in front of Granger halted too, to look at his superior. If Granger had been a ruthless man, he would have cut the young man down, since no quarter had been asked for, but he wanted to give these men time to grasp the situation. Just then, a marine tried to step around him to bayonet the young midshipman. "Wait!" Granger snapped, recalling the man to his senses.
The lieutenant looked at Granger and nodded, then allowed his sword to fall to the deck. "Strike their colors!" Granger ordered. All around him the fighting ceased, as the Spaniards dropped their weapons and yielded the ship to Granger. He heard the concussion of the smasher as it poured another shot into San Augustin, and strode over to the side to yell down at Kenny to cease firing. When he turned back, he found himself face to face with Calvert.
"Congratulations, my lord," Calvert said with a huge grin.
Granger smiled back, so happy to see Calvert alive. "You chose to tackle a ship of the line on your own? You were seeking all the glory for yourself?"
"We had things well in hand, my lord," Calvert teased, making them both chuckle, a macabre reaction, as they stood on the deck of the enemy ship with carnage all around them. "You have acquired quite a fleet."
"Perhaps I should style myself as King of the Pacific," Granger joked, but it was true, at least in the eastern Pacific. With the San Augustin in his hands, he had neutralized the last major Spanish warship within thousands of miles. If they could find a way to repair and man her, it would require a sizable force from Spain to extract them from this area.
"My lord!" Humphreys said urgently. "The San Augustin is on fire!"
Granger and Calvert turned their attention back to their ships, and looked in horror as smoke rose up from the main hatch. "Captain, you must disengage from this ship," he said to Calvert. "Mr. Humphreys, attend to getting Bacchante underway."
He turned to the Spanish lieutenant. "Señor, forgive me for being brusque, but you must get your men to our ships or to the boats!"
"We can save her!" the lieutenant shouted, but just as he did, flames shot up from the hold, damning that statement as a lie. The fire had started here in the after part of the ship. It could have been started by anything, but Granger suspected that a flaming wad from the smasher was the most likely culprit. Firing at close range like she had, a wad would have landed on San Augustin's dry timbers, and there would be no one there to put it out. They would all be dead or certainly chased away, courtesy of those massive 68-pound balls.
"There is no hope for her," Granger said gently. The man pulled himself out of his daze and nodded. More flames appeared through the after hatch, and now men were scrambling, rushing to get to the ships boats, to the Bacchante, or to the Santa Clarita. There would be no hope for the wounded below. They could not save them. They would burn to death where they lay.
"Send someone to flood the magazine!" Granger said to the lieutenant.
"I will do it," he said. He turned to the midshipman Granger had been battling. "See to the men!"
And then the men began to flee from the burning Spanish ship. Granger was worried most about Santa Clarita, which only had one serviceable sail, but he could spare little time for that. Calvert would have to manage for now. He hurried back to Bacchante. "We must break free of her," he said. "Cut those lashings!"
Phillips took an axe and hacked at the ropes they'd used to secure Bacchante to San Augustin, even as men jumped frantically aboard her from the San Augustin. They'd tied the ships together securely, so it took precious time to sever their link, but in the end, it was done, and Bacchante was free. She began to move away from the San Augustin, and as the gap widened, panicked Spaniards who had hoped to escape found themselves trapped aboard their burning ship. Granger refocused on his ship, tearing himself away from the horrific scene.
With the wind as it was, the burning San Augustin would drift downwind with the Santa Clarita, which was still trying to break free. It was only a matter of minutes until the fire jumped from the San Augustin to the Santa Clarita, and then both ships would be doomed. Granger saw them trimming their only sail so it drew better, while other men had booms out, frantically pushing at San Augustin's massive bulk, trying to get some distance between her and Santa Clarita. He watched as men on Santa Clarita used pumps and hoses to douse her rigging, her deck and her sides, trying to prevent the fire from spreading. That would have a minimum deterrent effect, but at least it was something. It was clear that unless the Santa Clarita could get more speed, she was doomed. "Phillips, prepare a cable," Granger ordered. "We will tow Santa Clarita out!"
"Aye aye my lord!"
"Captain Calvert!" Granger hailed. "We are sending you a cable! We will tow you out stern first!"
"Aye aye my lord!" he responded. There was no relief in his voice, he would never show the men how he felt, but Granger could sense it. Calvert shouted orders and a party of men appeared along Santa Clarita's taffrail. Even as they were doing this, Weston had managed to lower the launch and was rowing about the ships, picking up survivors. Granger saw Phillips at Bacchante's taffrail, swinging a marlin spike attached to a rope to give it momentum. He let the thing fly, but it missed. He hurriedly hauled it back aboard and repeated the maneuver. Another miss may be fatal. He hurled the marlin spike at Santa Clarita and it landed on her quarterdeck, where the party of men grabbed it and secured it to the base of her mizzen mast.
Granger looked over to the San Augustin, which was slowly succumbing to the flames. They were shooting out her lower gunports now, and curling up her sides, even as Santa Clarita slowly drifted away from her. Granger looked up to her quarterdeck and saw the young midshipman standing there, trying to shield his eyes from the heat and flames. Granger picked up his speaking trumpet and shouted "Jump, Señor!" loudly, in Spanish. The young man looked at him, and Granger repeated his cry. The young man looked around briefly, and then leapt over the side, landing in the water. "Mr. Weston, retrieve him, if you will," Granger said.
"Aye aye, my lord," he said.
"The tow line is secure, my lord," Humphreys said.
"Let's get more sail on her," Granger said. Humphreys looked at him skeptically, but Granger needed to put some distance between them and San Augustin, just in case that lieutenant hadn't been able to douse her magazine. She was still drifting toward Santa Clarita, so any mishap with the cable would probably mean doom for the frigate. "Mains and topsails."
"Aye aye my lord," Humphreys said dubiously.
"Release them slowly," he augmented. "Let her take the strain gradually." Humphreys acknowledged his order.
The Bacchante literally groaned with the effort, her timbers creaking, as the sails pushed on her masts, straining them toward the breaking point, but they held. As if she was exerting every last effort she could, Bacchante dragged the Santa Clarita away from the burning San Augustin. Slowly but surely they hauled their wounded cohort out of San Augustin's way. When they were safely out of range, and the Spanish ship had drifted well away from them, Granger ordered Bacchante to heave to.
Then it was as if they were frozen in time, as all of them stopped working and stared at this beautiful ship that was nothing more than a burning pyre now. The crews of the Santa Clarita and Bacchante stood next to their Spanish prisoners as they watched the Spanish ship of the line burn, watched as the flames fully enveloped her, and watched as she finally surrendered to that most dangerous of enemies: fire. Then, with a sizzling hiss, she slid underneath the surface of the ocean. The San Augustin was no more.
"Mr. Humphreys, how many prisoners do we have aboard?"
"We have about 75 men, and Santa Clarita has the same, my lord," he said. Some 400 men had perished aboard the Spanish vessel, Granger thought sadly.
"You may feed them and put them to work. Secure from quarters, and then send a party to help Captain Calvert repair Santa Clarita's rigging."
"Aye aye, my lord."
Granger saw the young Spanish midshipman, standing by the rail, gazing sadly at the spot where San Augustin had sunk. Granger walked over and stood next to him. "I have not had the pleasure of being formally introduced to you," Granger said politely in Spanish.
The young man looked at Granger and blinked, as if surprised that Granger was talking to him. "I am Aspirante Miguel Juan de Perreira," he said, bowing to Granger politely.
"I am Captain Viscount Granger, and you are aboard His Britannic Majesty's ship Bacchante," he said.
"It is a pleasure to meet you, my lord," the young man said cordially.
"The pleasure is most assuredly mine," Granger said. "You fought gallantly and bravely."
"If it were not for your kindness and mercy, I would not be alive, my lord," he said bitterly.
"Then you should be thankful for my kindness and mercy," Granger stated, almost as an observation.
He watched the young man think about that and then smile wryly. "That is good advice, my lord."
"If you are willing to pledge your word not to interfere with the operation of this ship, nor to try to escape, you will be granted the freedom of this ship," Granger said.
"I will give you my word, of course, my lord," Perreira said. "What is to happen to me?"
"It is my intention to release you under parole until an exchange can be arranged," Granger said. "Where are you from?"
"I am from Mexico City, my lord," he said, "but my father is stationed in Valdivia."
"He is a colonel, no?" Granger asked.
"He is, my lord," Perreira said, but seemed surprised that Granger knew that.
"I had the pleasure of meeting him recently. He is an honorable man," Granger noted.
"Thank you, my lord," Perreira said. He clearly held his father in esteem.
"I must attend to refitting the Santa Clarita, but when we are able to sail, I will take you to Valdivia. After that, you will become your father's problem."
The young man smiled. "I am in your debt, my lord."
"Mr. Kingsdale," Granger said, calling the young man over.
"Sir?"
"This is Señor de Perreira. I would be obliged if you would offer him the hospitality of the gunroom," Granger said in French.
"Of course, sir," Kingsdale said in that language. He led Perreira down to show him his berth, while Granger focused on repairing his little fleet.
---
They approached the small island, no more than twenty miles off the coast of Chile, with ships' boats ranging ahead of the two frigates, taking soundings to ensure there was adequate water. The last thing they needed at this point was for Bacchante or Santa Clarita to run aground.
The casualties from the battle had been remarkably light, and Granger attributed that to the way Calvert had preserved his men in the face of San Augustin's raking broadsides. They'd had a total of 15 killed and 40 wounded between both ships. Granger thought briefly of Stamford, the only officer killed in the battle. He had been a competent officer, one whom Granger had taken aboard as a tribute to Travers, but he had been relatively shy and introverted. Scropes had gotten along with him best, so Granger was glad he was aboard Santa Clarita, where he would be too busy to feel the pains of grief.
Granger studied his own ship, his eyes taking in her rigging, evaluating every detail. He'd already done this through a close inspection, but sometimes you could see things better from a distance, you could get perspective. Not in this case, though. In this case, it seemed that everything was in good order. In the two days since their battle, Bacchante had healed her own wounds, which were relatively light. She'd had damage to her bow, and her bowsprit, but that had been repaired within a day.
Santa Clarita's condition was an entirely different matter. He looked over at the other ship as she limped toward the sheltered cove. Her rigging was all but destroyed, with only her mizzenmast and a jury-rigged main mast in service. Even those masts were inadequate for their jobs, because the complex system of rigging was missing. There were few stays and backstays, and her shrouds were but temporary fixtures. The masts could take little strain, and that meant Santa Clarita could show little canvas. The slow little ship was sluggish to begin with; now she was like a snail on the water. But that wasn't all. Water poured out her sides, evidence that her pumps were working as hard and as quickly as they could, trying to stop the influx of seawater. The San Augustin had followed Spanish doctrine and fired high, at Santa Clarita's rigging, but they had also managed to punch some holes in the ship below the waterline. Granger didn't know if that was by design, or just due to bad marksmanship, but it mattered not. Santa Clarita's pumps were barely able to keep up with the seawater surging through her holes.
They'd needed a place to put Santa Clarita to rights, and it needed to be an island, where Bacchante could defend her wounded consort. They would have to careen her, and repair her just as Drake and Anson had repaired their ships in these same waters. If they tried to do that on the continent, an army could appear and potentially retake the ship. But with the sinking of San Augustin, the entire Pacific coast of New Spain was controlled by Granger and his two frigates. The Spanish couldn't even dream of an assault over the seas. As long as they repaired Santa Clarita on an island, she would be safe.
One of the Americans they'd freed in Niebla had suggested this island, so they'd limped here, nursing Santa Clarita along. At first Granger thought it was just a rocky wasteland, but it actually had a nice area with plains, and best of all, they'd found this cove, with its small sandy beach. It was the perfect place to haul Santa Clarita over onto her side and fix her woes.
"You may anchor here, Mr. Humphreys," Granger ordered. He'd picked a spot that put him in a position to intercept any vessel that may attempt to approach Santa Clarita. Granger didn't hear his acknowledgement, but he did hear the anchor splash. "Call away my gig, if you please. We'll need all the boats swayed out."
"Aye aye my lord," he said.
"Pass the word for Dr. Jackson," Granger ordered. While his gig was being lowered, the doctor made his appearance.
"You sent for me, my lord?"
"You have been busy the past few days," Granger said ruefully. In addition to tending to Bacchante's wounded, the doctor had taken on treating the wounded Spaniards, as well as the more critically wounded men from the Santa Clarita.
"Indeed, my lord. I have not had much idle time."
"To the degree that it is consistent with your duties, I would not take it amiss if you spent some time ashore," Granger said. Jackson smiled. He had a penchant for botany, and would no doubt enjoy exploring this island. "In fact, I was of a mind to send you off with the scouting party."
"Thank you, my lord." Granger just nodded, and then turned his attention to Somers, giving him orders to send some marines off with the doctor to inspect this place they would call home for a week, at least.
"Your gig is ready, my lord," Humphreys said.
"That was very quick, Mr. Humphreys." Humphreys smiled at the compliment, while Granger nodded and descended into his gig for the brief trip to Santa Clarita. He arrived just as she was anchoring, smiling to himself as he thought about how his appearance would complicate that maneuver. It did not seem to fluster Calvert at all, who received him on the quarterdeck with a huge smile.
"Welcome aboard, my lord," he said pleasantly.
"Thank you," Granger said, then got down to business. "Tell me of your plans."
"We plan to begin offloading the stores as soon as we can, my lord. The carpenter and his mate are on their way ashore to craft temporary structures to house them, as well as some of the men and the Spanish prisoners." Calvert gestured off the larboard side, where Granger saw the boat containing these men approaching the shore.
"I was of a mind to repatriate those men," Granger noted. "They will pose a strain on our food supplies."
"I understand, my lord," Calvert said, "but I think that their labor will be useful, and I have found them to largely be cooperative and passive."
Granger nodded. "They are drafted from the local populace, and probably bear the Spanish no love."
"That is the impression I got as well, my lord," Calvert said. "I have enlisted Gatling and Cobao to talk to them, and they generally think the prisoners would rather be released ashore at a place away from the Spanish authorities."
"They would prefer to take their chances with the Mapuche?" Granger asked, surprised. The crewmen of San Augustin were a polyglot, gathered from the various places along the Pacific coast where that ship had visited.
"It would seem so, my lord," he said.
"We will explain it to them, and give them the option. After they help you with your refit, we can either take them to a port, or land them on the coast. They can choose."
"We will explain that to them, my lord," Calvert said. "That may make them more motivated."
"So continue with your plan," Granger prompted.
"We will then remove the powder and shot and the guns, my lord. After that, we'll pull out the masts, such as they are, and we'll careen her. That will give us a chance to repair her hull, and take care of those holes that so vex us."
"I am sending Hercule and Cartwright over to you to help evaluate what you'll need. We will make Bacchante's stores available to you," Granger said, probably the most generous thing a captain could do. Granger knew that refitting Santa Clarita would seriously deplete Bacchante's own supplies, and would probably take all of her spare spars and most of her cordage. It was a dangerous thing for him to do, since he still had a long voyage ahead of him, but having Santa Clarita in good fighting condition took priority.
"Thank you, my lord," Calvert said sincerely, understanding the sacrifice Granger was making.
"Once your ship is refitted, we will have to try to recapture some stores to replenish our supplies," Granger said with an evil smile, making Calvert chuckle.
"Indeed we shall, my lord," he said.
"It would please me if you would sup with me this evening, and give me an update on your progress," Granger said. "You are welcome to stay aboard Bacchante, if you want."
"I will see you this evening, my lord," Calvert said, grinning from ear to ear. Granger took his leave of Calvert and the Santa Clarita, and headed back to Bacchante. He would only be in the way if he stayed there, and he wanted to complete this task as soon as he could.
When he returned to Bacchante, he dispatched most of her warrant officers and craftsmen over to help Calvert, and sent the Spanish prisoners ashore to help with the building of shelters.
Copyright © 2014 Mark Arbour; All Rights Reserved.
51

4
Stories posted in this category are works of fiction. Names, places, characters, events, and incidents are created by the authors' imaginations or are used fictitiously. Any resemblances to actual persons (living or dead), organizations, companies, events, or locales are entirely coincidental.
Story Discussion Topic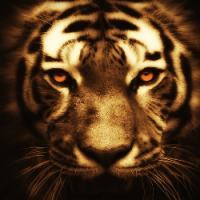 Open Club · 175 members · Last active
A fan club for Mark Arbour to chat about his stories
---
You are not currently following this author. Be sure to follow to keep up to date with new stories they post.
Chapter Comments
Newsletter

You probably have a crazy and hectic schedule and find it hard to keep up with everything going on.  We get it, because we feel it too.  Signing up here is a great way to keep in touch and find something relaxing to read when you get a few moments to spare.

Sign Up