Join For Free and Get Notified of New Chapters!

Are you enjoying a great story and want to get an alert or email when a new chapter is posted? Join now for free and follow your favorite stories and authors!  You can even choose to get daily or weekly digest emails instead of getting flooded with an email for each story you follow. 

 

Stories posted in this category are works of fiction. Names, places, characters, events, and incidents are created by the authors' imaginations or are used fictitiously. Any resemblances to actual persons (living or dead), organizations, companies, events, or locales are entirely coincidental.
Odyssey - 36. Chapter 36
November 1797
Granger smiled at the men assembled around him. They were having dinner ashore, underneath a tent that the carpenter, Morton, had built to shelter stores while they were repairing Santa Clarita. As those stores had been returned to the frigate, Granger took advantage of the opportunity to entertain his officers on the beach.
"Gentlemen, you have accomplished the refit of the Santa Clarita in a remarkably short period of time. I cannot believe it has only been ten days since we arrived at this island. Congratulations," Granger said, raising his glass in a toast. They all made approving comments, lauding themselves for a job well done.
"I would like to thank you for your generosity, my lord," Calvert said. "Without access to Bacchante's stores, we would not have been able to complete our tasks." That brought more accolades, and more drinking.
"We will have to capture some more," Granger said with a sinister look, getting chuckles from the men. In actuality, that had now become his top priority. Both ships were well stocked with basic food and water. Calvert had been able to fully provision his ship prior to their battle, and they'd discovered some wonderful seafood here on the island, so they'd set parties of men to fishing. Bacchante would not need additional food stores until she reached Amboyna, although Granger would certainly avail himself of any opportunity to acquire fresh meat, fruit, and vegetables.
But it was their naval stores which truly concerned him: they were dangerously low. They'd careened Santa Clarita and gotten their first big surprise. She had been built in 1785, and was thus some twelve years old, but when they hauled her out of the water, it was also evident that she had never had a proper refit. Her hull was encased in weeds, some as long as five feet. It was no wonder she had been so slow. So their quick refit had turned into a much longer process, as the men had scraped and burned the marine life from her hull. Then they'd found spots where her copper had come off, and where it had, the wood had mostly been rotten. They'd repaired the wood, and tapped into Bacchante's stores for spare copper sheets, all but depleting her supply. But that had not been all. They'd sulfured out the rats, taking up a good portion of Bacchante's sulfur, and scoured out her hull, taking up almost all of Bacchante's hydrochloric acid. Tar and pitch were also at critically low levels. Yet they had labored, both crews and their Spanish prisoners, and had transformed the Santa Clarita into a ship that was in much better condition than she was prior to her capture, one that could brave any but the worst seas with confidence.
Granger gazed across the water at Santa Clarita. While her hull was in excellent condition, she was devoid of any rigging at all. "We have identified enough spars to rig her up, my lord," Calvert said, reading his mind. "We are optimistic that we will have enough rope to support them."
"As you are now functional enough to defend yourself, we will leave you for a few days and return to Valdivia," Granger said to Calvert, even though he'd already discussed this with him. He was speaking for the enlightenment of the other officers.
"What are we to do in Valdivia, my lord?" Weston asked.
"We will land any of the Spanish prisoners who wish to take their chances with the Mapuche, and then take the remainder, along with Señor de Perreira, back to Valdivia." Kingsdale interpreted Granger's words for him, since the young Spaniard didn't speak English. Granger smiled at the charming young man, who had spent most of his time during their refit with Dr. Jackson, helping with the wounded and wandering around the island.
"I must thank you for that, my lord," Perreira said gallantly, in French.
Granger nodded at him, then continued in English. "It is important that you are ready to sail as soon as possible." He was speaking to Calvert, but also trying to motivate Calvert's officers. "Once we deposit our prisoners, the word will be out that San Augustin has been destroyed. If news travels too quickly, it will beat us up the coast. I want to surprise those ships who are plying their trade around Lima."
"We will be ready, my lord," Calvert promised, and his other officers nodded in agreement. They were good men, experienced men, and they knew what to do.
They sat there, enjoying their time on land. Jackson and Perreira went to check on the wounded, conveniently leaving them without a potential Spanish spy. "My lord, if you are thinking of enhancing our naval stores, I heard one of the Spaniards talking about Guayaquil," Gatling said. Calvert gave him a nasty look, since any such suggestion should have gone to him first.
"Guayaquil?" Granger asked.
"Aye, my lord," Gatling said, although timidly under Calvert's annoyed gaze. "It is north of Lima and Callao, but not quite to Panama. The man said that it has a good shipyard there, one that was bound to have naval supplies."
"What of its defenses?" Calvert growled.
Gatling swallowed hard. "They say that there are no fortifications, sir. They haven't needed them. The army is close, so they feel they can repel an attack."
Granger pondered that, as did Calvert. "If we swooped in on the port suddenly, we may be able to raid the shipyard and get what we want before we are forced to engage with His Most Catholic Majesty's dragoons," Granger offered, the plan forming in his mind.
"That is probably not a bad place to be anyway, my lord," Humphreys said. "There are small galleons that ply from Callao to Panama and Acapulco, caring silver from the mines here."
"And how do you know this?" Calvert asked.
"There was much discussion about it when we were in Panama, sir," Humphreys said. "They said it is always a much-anticipated event."
"Is that their big galleon?" Robey asked him.
"No, that one sails out of Acapulco, and only once a year," Humphreys said.
"That is correct," O'Higgins augmented. "That was why San Augustin was sent north. To protect her."
"I think that after we return from Valdivia, we should sail north first to Callao, and then on to this Guayaquil," Granger said. "It sounds like we may get either silver or naval stores, or both. I am quite content with either one." That got a predictable laugh.
When dinner was over, the officers began to disperse back to their ships. Granger had opted to stay ashore with Calvert in the makeshift cottage his men had built for him. "My lord, may I have a word with you," O'Higgins said.
"Certainly," Granger said affably, even though he was most anxious for O'Higgins to leave so he could sate his carnal desires.
"I cannot tell your lordship how grateful I am for the chance you have given me," O'Higgins said.
"It has proven to be a good decision," Granger said, wanting the man to get to the point.
"And as much as I enjoy serving your lordship, I am of a mind, if it meets with your lordship's approval, to go ashore near Valdivia."
"You would go to Valdivia?" Granger asked, stunned.
"No, my lord, I would go live with the Mapuche."
"Indeed?" Granger asked. "And what has compelled you to make this decision?"
"I have been spending a lot of time with Cobao, my lord. He has told me of his people, and of how they are treated. It seems that there may be a use for my revolutionary fervor, if not now, then someday."
Granger chuckled. "I doubt His Most Catholic Majesty would appreciate that plan," he said. "I take it this means that Cobao is returning with you?"
"If it pleases your lordship," O'Higgins said. Granger was sorely tempted to tell him that the only thing that would please his lordship right now was to get rid of him so he could get laid, but that was not consonant with his dignity.
"You both may go, with my blessing," Granger said graciously. "We will land you with any others who may wish to go ashore."
"Thank you, my lord," O'Higgins said, with a smile that showed both pleasure at Granger agreeing to his request, and relief that Granger was not upset with him. Then the man finally took his leave, and Granger took himself in to Calvert's bed.
---
Three days later, dawn broke to reveal His Majesty's frigate Bacchante lying hove to off the port of Valdivia, flying a white parley flag over British colors. Yesterday they'd landed most of San Augustin's surviving crew, along with O'Higgins and Cobao, just north of Valdivia. Some of the sunken ship's former crewmembers volunteered to serve aboard Santa Clarita, enough to replace her killed and wounded crewmembers and bring her up to full complement. The remainder had been put ashore, with a silver coin as a gift to thank them for their assistance. It was a small enough gesture to win the goodwill of the locals.
"They don't seem to notice us, my lord," Humphreys said. He was a good officer, but sometimes he allowed himself to get impatient.
"We will wait until it is fully light, and then we will fire a shot to attract their attention," Granger said languidly, trying to show Humphreys how to act.
Humphreys relaxed, following Granger's lead. "I'll ready the bowchaser, my lord." Granger nodded, and watched as the sun rose over the hills beyond Valdivia.
"I think it is time for that gun, Mr. Humphreys," Granger said. That order was followed by a brisk acknowledgment, and then punctuated by the sound of the cannon as the order was executed. Granger watched the flag above Fort Niebla, and it did not move. Neither did the flags on the other forts.
"What does this mean, my lord?" Eastwyck asked.
"It means that the Spanish do not want to parley with us," Granger said. For some reason, he found that amusing, and smiled as he said it. "We were such bad guests during our last visit; they have opted to decline to receive us again."
Weston chuckled at that. "I suspect we will have to be more charming in the future, my lord."
"I suspect," Granger agreed. He turned to face Perreira. "It seems, Señor, that your countrymen do not want you back." He'd meant it as a joke, but the young man looked horrified.
"What is to happen to me, my lord?"
"We will have to take you back to England with us," Granger said, just to tease the poor boy.
"If that is your wish, my lord, then that is how it shall be," Perreira said fatalistically.
Granger smiled. "I was merely teasing you, Señor. We will find a way to land you. The governor is merely showing me he is still vexed at me for capturing his fort and making him look like an ass."
Perreira actually laughed at that, then looked nervous about doing so, as if he were somehow being disloyal. "The governor is not very popular, my lord," he explained.
"So I gathered," Granger said.
"My lord, there's a boat putting off from Fort Niebla," the lookout called. A warning shot was fired from the fort across the bay, as the Spanish governor indicated his displeasure, but after that there was no further warning. Granger took his glass and studied the boat.
"It appears that your father has defied the governor to come retrieve you, Señor," Granger said to Perreira. It was quite touching to see how happy that made the young midshipman. "Mr. Humphreys, we'll need to render honors to Colonel de Perreira as he boards."
"Aye aye my lord," Humphreys said. The sideboys were assembled and they piped Colonel Perreira over the side in the traditional way of the Navy.
The Colonel saluted the quarterdeck smartly, and then walked swiftly over to Granger and his son. "I am sorry that your request for truce was not honored, my lord," he said in French, presumably to include everyone on the quarterdeck in their conversation. If he had only wanted to talk to Granger and his son, he would have spoken Spanish.
"It is of no concern," Granger said dismissively, in the same language. "Our main purpose was to return your son to you, and it appears we may be able to accomplish that without a formal truce."
"I must thank you, my lord," Colonel Perreira said, then looked at his son. "I saw you here on the deck with my glass. What are you doing here? Where is your ship?"
"The San Augustin has been sunk, Father," the boy said grimly. Colonel Perreira looked back to Granger for an explanation, attempting to hide his shock.
"We engaged the San Augustin and were able to capture her, but she was already afire by that point. It was all we could do to evacuate as many men as we did," Granger said. "Your son is the only surviving officer."
The Colonel nodded sadly, knowing what this meant for Spain's power in the eastern Pacific, and knowing that the other officers, some of whom were undoubtedly his friends, had perished. "You must pledge your word not to fight against His Britannic Majesty until you have been properly exchanged," Colonel Perreira said to his son.
"That will not be necessary," Granger interceded. He handed the Colonel a letter. "Your son fought bravely during the battle, and struggled valiantly to save his men, even as his ship burned. After the battle, he worked diligently to help those who were wounded, whether they be British or Spanish. His actions are so noble, that I am releasing him without the need for an exchange." Granger knew that an exchange would take some time, and he had grown fond of the young midshipman and saw no reason to unnecessarily hinder his career over mere formalities.
Both Spaniards stared at Granger, stunned at his gesture, but it was the boy who reacted first. "You honor me, my lord. I cannot thank you enough for saving my life, and for treating me with such courtesy."
"It was my pleasure," Granger said. He listened to their repeated thanks for a bit longer, and then they left Bacchante and rowed back to the shore. "You may square away, Mr. Humphreys. We can go back and see if Santa Clarita has made any progress with her rigging."
"Aye aye, my lord," Humphreys said.
December, 1797
Captain George Granger studied his ship intently, looking for anything that was wrong or out of place, much as he did every day. "Mr. Humphreys," he called. "There appears to be a block loose on the foremast. Please see that it is repaired before it falls on one of our heads."
"Aye aye, my lord," Humphreys said with frustration. He was responsible for such an oversight, and being the excellent officer that he was, he would take it amiss, and flagellate himself for it. Such was the life of a first lieutenant. A party scrambled up the mast to fix the offending block, while Granger strode aft to look at Bacchante's consort.
Santa Clarita sailed along behind his ship as if she were a duckling following her mother. She was under easy sail, just like Bacchante. Now that her bottom was clean, now that she had shed the long weeds that had travelled with her, she was much faster, and much more maneuverable. She would never be a match for Bacchante in speed or agility, but she was fast and handy enough to sail like a frigate instead of a ship of the line. Both ships appeared to be fit, and in good order, but Granger knew that disaster was only a storm or a mishap away. The lack of naval stores, and of any spare cordage or timber, was a source of great anxiety to him. He knew Calvert shared his concerns, as they had talked about it at dinner only the night before.
"Land ho!" shouted the lookout. "Off the starboard bow!"
"I'm going aloft," Granger said to Humphreys. He climbed up to the maintop, avoiding the foremast where the men were working to fix the errant block. He nodded to the lookout there and then took out his glass and steadied himself. "What do you make of that?"
"Appears to be a city, and a fortress, my lord," the lookout confirmed.
"That is Callao, and beyond Callao is the city of Lima," Granger said.
"There's a large ship in the harbor, my lord," the lookout said. Granger looked beyond the land and its fortifications and to the bay itself. There were a number of small craft bustling around the harbor, but the bay itself was dominated by one large vessel.
Granger smiled. "There is a large ship there indeed. Keep your eyes open. I want to know if you see anything unusual."
"Aye aye, my lord," he said. Granger grabbed a backstay and descended to the deck with the dexterity of a midshipman. He tried to avoid smiling, but he could not.
Weston and Humphreys looked at him expectantly, and they were joined by Eastwyck, who was off watch, but had heard the commotion of their landfall and had roused himself to see what was going on. "What have we found, my lord?" Humphreys asked.
"We have arrived at Callao, gentlemen," Granger said. "There appears to be a large ship in the port."
"A large ship, my lord?" Somers asked, joining them.
"I am unsure as to what she is, but if I had to hazard a guess, I would say she is the Manila galleon." Now the others smiled as well. "Put our heading at east-northeast, and close to within three miles of the harbor. Signal Santa Clarita to do the same."
"Aye aye, my lord," Humphreys said. The two frigates closed with the port quickly, an easy enough task with the wind from the southeast. As they drew closer, the picture became clearer, and some of the Spanish crewmembers they had picked up confirmed that the ship in Callao was indeed the Manila galleon. The Spanish showed no signs that they had even noticed the two British frigates outside their port, but Granger knew that they must be near panic.
"Heave to," Granger ordered Humphreys, and then turned to Eastwyck. "Signal Santa Clarita to heave to as well, and then signal for Captain Calvert to repair on board," Granger ordered. Both men acknowledged his orders. Granger watched as both ships completed their evolution, and then saw Calvert board his gig and make the easy trip over to Bacchante. They received him with the honors due a post-captain, although that was probably stretching the protocol a bit, but Calvert's smile showed how much he appreciated the gesture.
"It is good to see you, my lord," he said.
"It is good to see you as well," Granger said. "Come below and sup with me." Granger led Calvert to his cabin. While Winkler prepared their meal, Granger took Calvert into his sleeping cabin. "God, I have missed you."
"I have missed you too," Calvert said, even as they embraced. "It has only been two days, but my body yearns for you." With activity in his cabin, they had to be quiet and discreet. Granger lowed his breeches down just enough to give Calvert access to his ass, while Calvert lowered the front of his, just enough to take out his cock and apply some lanolin. Then both men, still fully dressed, coupled quietly but frenetically, sating their pent up desires. When they were finished, they took a few minutes to pull up their trousers and attend to their appearance, and then subtly moved to the quarter gallery.
"It appears that the Manila galleon is in Callao," Granger said, grinning.
Calvert returned his grin. "She is the San Fernando. One of my crew knows of her."
"A galleon has not been captured since Anson did it," Granger noted.
"Then such a capture is long overdue," Calvert said jovially, making both of them laugh. "What do you intend?"
"Let me show you," Granger said. He led Calvert into his chart room. "My understanding is that the galleon carries passengers and silver on her return voyage to Manila. She does not carry additional trade goods, or at least enough to worry about." The galleon would have come fully loaded with precious silks and spices from the Philippines, but would not take much back.
"That is what I have heard as well," Calvert validated.
"I think that in that case, a cutting out expedition would be useless, since the San Fernando would not carry her silver aboard until she was ready to sail, and she will not be ready to sail when we are here waiting for her."
"That would seem to be the case," Calvert agreed.
"I intend to stay here and blockade Callao with Bacchante, while you continue north to Guayaquil and acquire some naval stores for us. When you return, we will sail off together and hope that after a short time the Dons will become complacent, and think we are gone. We will wait for the San Fernando, and capture her."
The struggle on Calvert's face was apparent, and it was mostly due to being ordered away from Callao, and from the prospect of incredible wealth that the capture of the galleon would mean. If they did not know each other so well, it would be easy for Calvert to deduce that Granger was sending him away so Granger could capture the galleon on his own, and not share the prize money with Calvert and his crew. But Calvert did know Granger, and knew that Granger would not do that to him. "I think it is unlikely they will sail while you are here, so I suspect you will just wallow around here, bored," Calvert joked.
"We will find something to do to amuse ourselves," Granger joked. "I will try to vex the Viceroy while you go steal some of his tar and pitch."
"We will make haste, in any event," Calvert said. Supper was finally ready, so they sat at Granger's table and dined on another one of Lefavre's fabulous meals.
"Your crew may not take this news so well," Granger noted, referring to Santa Clarita being sent off while Bacchante stayed in the area, waiting for the San Fernando to come out. Calvert eyed him carefully, wondering why Granger would even worry about that. Orders were orders. "If you would find it reasonable, I would be willing to agree that we split any prize money we acquire. That way, we will share in the riches you will no doubt seize in Guayaquil, and if the galleon comes out and we capture her, you will share in that money as well."
Calvert eyed Granger with admiration, both at the gesture, and at the generosity that lay behind it. "That is most kind of you, my lord. I will convey that to my officers and men."
"Then we have a deal," Granger said, and held out his hand. He and Calvert shook on it, and their financial future as far as the galleon was concerned was now linked.
They finished their dinner, and then withdrew to Granger's sleeping cabin for one last tryst. They repaired their appearance, and Granger led Calvert back up to the quarterdeck. "I will return to Santa Clarita and we will head directly for Guayaquil, if that meets with your approval, my lord," Calvert said formally.
"We will see you when you return. If we are not here, that means we have chased the galleon toward the Philippines. Come find us," Granger said playfully.
"Aye aye, my lord," he said. Granger watched as Calvert descended into his gig and was rowed back to his ship. Then Santa Clarita clapped on sail and surged past Bacchante, off on her own adventure.
Somers and Humphreys joined Granger by the rail as they watched Santa Clarita sail off into the northern horizon. "I suspect they won't be too happy about leaving this galleon behind, my lord," Somers noted.
"I have entered into an agreement with Captain Calvert to share any prize money either ship acquires equally. That way, if we take the galleon, we must share with Santa Clarita. And if she captures something of value, we will also benefit." Granger watched these two men digest that. At first they were annoyed, not that they'd say anything, but then they seemed to realize that on this lucrative coast, it was just likely that Calvert would capture some rich prizes of his own.
"With your permission, my lord, I will share that with the officers and men," Humphreys said.
"Excellent," Granger said, then went below to the solitude of his cabin.
The environment aboard Santa Clarita was much more festive, at least on the surface. Calvert had modeled his own style after Granger's so he had assembled his officers in his cabin to discuss their new mission.
"Gentlemen, our mission is to attack Guayaquil with an eye to capturing naval stores," he announced. While they nodded at that, there was an air of tension that permeated the cabin.
"Begging your pardon, sir, but that doesn't seem fair, that we go off and capture tar and pitch while there's a galleon for Bacchante," Broom, the master, said. He'd finally voiced what was bothering them, what was causing the tension. Calvert almost laughed at Broom, who had been a member of Bacchante's crew not more than a month ago, yet now he had completely identified himself as belonging to the Santa Clarita. Instead of laughing, he chose to be flattered by it, pleased that he was able to weld these men into a team that was proud of their little frigate.
"I fear you are incorrect, Mr. Broom. Lord Granger offered me an agreement, which I accepted, to share any prize money either ship should earn during this voyage." That got broad smiles from the others, now that they knew that their chances of being fabulously wealthy weren't being thrown away on this errand.
"To His Lordship," Gatling said, raising his glass. They all drank to Granger, even as Santa Clarita sped north to complete her mission. Calvert looked at his assembled officers and studied his lieutenants, any one of which would gladly jump into bed with him. The thought made him uncomfortable, and the others recognized his discomfort, even if they didn't know the reason. Their party broke up and his officers left Calvert to his own thoughts.
Calvert allowed himself a philosophical moment, a moment to ponder how different he and Granger were. He knew that Granger loved him, but he knew that Granger also loved other people. It was just the way he was, and it was something Calvert knew he would have to accept. But he didn't have to like it, and he didn't. Calvert craved the security and stability of a committed relationship, of having one person he loved, and of having that one person love him back. He knew he'd never have that with Granger. He'd learned to largely deal with it, primarily because he could tell when he was with Granger that Granger did love him, and he knew that he was very important to the young Captain. Calvert was even willing to wager that he ranked in Granger's heart right up there with Caroline. It bothered Calvert that sometimes that wasn't enough for him.
When he'd had his last command, he'd allowed himself to fall in love with a young marine lieutenant: Estabrook. Estabrook was like him, a man willing to love and be loved by only him. Calvert had thought he'd landed on the best of all possible situations, but then Granger had re-entered the picture, and their relationship had been destroyed. Calvert stopped himself, reminding himself that it wasn't Granger's arrival that had ended his affair with Estabrook, it was his own behavior with Estabrook that did it, but Granger had been a catalyst, and it was hard for Calvert not to blame him. If Granger had just agreed to let Calvert stay with him, none of that would have happened. If he'd just let Calvert continue to serve as his first lieutenant, they could be happy together. Calvert shook that off, knowing how unrealistic that was, even though it meant throwing away his dream. Calvert was completely and totally in love with Granger, but if he wanted to be with Granger, he would have to do it on Granger's terms.
That had caused Calvert to make some important resolutions. He'd approached this command with a wholly different philosophy. He was determined to avoid the kind of entanglements with other men that he'd had with Estabrook. He knew that he was a loving person, who tended to demonstrate his affection, and he knew that to do that would sabotage his naval career. So he wouldn't love. Even if Granger had other men or women in his life, Calvert would not. He would be as loyal as he could, and when his body overwhelmed him, forcing his drives to the forefront, he would seek trysts to satisfy only his body, and not his soul.
That would not be easy. His first lieutenant bore a remarkable physical resemblance to Granger, enough that it would be easy to fuck him and pretend he was George, but Robey had been Travers' lover when Travers was also Granger's lover. To repeat that would be painful in the extreme to Granger. Fitzwilliam was another option, but Calvert sensed he was wounded. It seemed that he was pining away for Humphreys. Calvert didn't want to get involved with the emotionally unstable son of a powerful peer. And that left Gatling, who was probably the most tempting of all to Calvert. Gatling had an honesty and an earnestness about him that appealed to Calvert. He was a bit like an untamed colt. But Calvert eschewed those opportunities, determined to do a better job of dealing with his urges and liaisons.
Copyright © 2014 Mark Arbour; All Rights Reserved.
52

4
Stories posted in this category are works of fiction. Names, places, characters, events, and incidents are created by the authors' imaginations or are used fictitiously. Any resemblances to actual persons (living or dead), organizations, companies, events, or locales are entirely coincidental.
Story Discussion Topic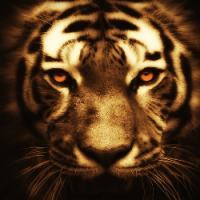 Open Club · 176 members · Last active
A fan club for Mark Arbour to chat about his stories
---
You are not currently following this author. Be sure to follow to keep up to date with new stories they post.
Chapter Comments
Newsletter

You probably have a crazy and hectic schedule and find it hard to keep up with everything going on.  We get it, because we feel it too.  Signing up here is a great way to keep in touch and find something relaxing to read when you get a few moments to spare.

Sign Up