Join For Free and Get Notified of New Chapters!

Are you enjoying a great story and want to get an alert or email when a new chapter is posted? Join now for free and follow your favorite stories and authors!  You can even choose to get daily or weekly digest emails instead of getting flooded with an email for each story you follow. 

 

Stories posted in this category are works of fiction. Names, places, characters, events, and incidents are created by the authors' imaginations or are used fictitiously. Any resemblances to actual persons (living or dead), organizations, companies, events, or locales are entirely coincidental.
Odyssey - 38. Chapter 38
December 1797
Granger digested the Viceroy's offer as he made the journey back to Bacchante with Avila. Avila, sensing that Granger was deeply in thought, wisely left him alone. It was not until they prepared to leave the cutter for the brief boat ride to Bacchante that Granger seemed to come out of his mental hibernation.
"Colonel, would you be willing to join me for supper," Granger said. "As it is approaching nightfall, I would be glad to provide you with accommodations, and then you can return to the Viceroy with my ideas in the morning."
"That will of course be satisfactory, my lord," Avila said. He conveyed that to the captain of the cutter, who agreed to come back at dawn to pick him up.
Granger returned to Bacchante to find his officers visibly relieved to find him safe. Trusting their captain to these unknown Spaniards while they were some distance from home was certainly unnerving, and were it not for the stupendous offer the Viceroy had made; their cloying concern would have annoyed him. "Welcome back, my lord," Humphreys said.
"Thank you," Granger replied curtly. "I am going to dine with Colonel Avila, and he will be remaining on board tonight. See if you can find him suitable quarters. After you have accomplished that, you and Captain Somers can join us in my cabin."
"Aye aye, my lord," Humphreys said.
Granger led Avila below and paused to give Winkler instructions to prepare a light meal for the four of them, then led Avila over to his quarter gallery. "I am of a mind to accept His Excellency's offer, but with some modifications," Granger said. "To save time, and to elicit their feedback, I would like to discuss this with you in the presence of two of my senior officers."
"That is of course fine with me. And I would not be offended if you want to talk to them without my being present," Avila said smoothly.
"Colonel, your presence is not only pleasant; it is most useful, as I have need of your ideas as well." Avila smiled and was about to respond when Winkler interrupted them to tell him that Humphreys and Somers were here, and that the table was set for dinner.
Granger led Avila to the table, poured them all a glass of wine, and then sat down with them. "Gentlemen, His Excellency the Viceroy has made a most unusual proposal," Granger said, addressing Humphreys and Somers. "He has asked that Bacchante and Santa Clarita escort the San Fernando halfway to Manila, after which time Bacchante would continue on to Amboyna while Santa Clarita would continue to escort the galleon all the way to Manila. After the Santa Clarita delivers the San Fernando to Manila, she could then join us in Amboyna."
"An interesting proposal, my lord," Somers said. It was convenient that Avila spoke English so they could all converse in that language. "Is there to be an incentive for us to escort the San Fernando?"
"The Viceroy assumes we would undertake this task purely out of the kindness in our hearts," Granger said in a jocular way, "but he has offered to pay us one million reals for our services." He had been able to keep his face impassive, but Humphreys and Somers did not have his self-discipline, and their glee was apparent. Avila looked on, mildly amused. Granger waited until they got their facial expressions back under control, guiding them with his own stoic countenance.
"That would appear to be a tempting offer, my lord," Humphreys noted.
"It is indeed, but it raises some concerns, not with the overall arrangement, but with how it is structured," Granger said. That comment got Avila's attention.
"I am most interested to hear your concerns, my lord," Avila said.
"From our perspective," Granger said, referring to himself and his officers, "if we merely convoy San Fernando, our government may decide that we were not entitled to the money His Excellency has offered. They would possibly not consider it prize money. In that situation, we would be lucky to retain twenty percent of its value, and while that is still sizeable, you will understand if I allow greed to cloud my mind."
"That is an excellent point, my lord," Somers said, picking up on the situation immediately. "A twenty percent surcharge for conveyance would be customary." That sobered them considerably, the thought that His Majesty's greedy ministers could confiscate all but sixty thousand pounds of their windfall.
"From His Excellency's perspective, his decision may be questioned in Spain. I am unfamiliar with how His Most Catholic Majesty's government would feel about such an arrangement, but it is reasonable that if His Excellency has those who are not his friends, they would be able to capitalize on such a decision to make it seem foolhardy."
Avila studied Granger carefully as he thought about that. "There is no shortage of political backbiting in Madrid," he allowed, getting a chuckle from the rest of them.
"There is another thing to factor in," Granger said. "It is entirely possible that privateers are waiting to intercept San Fernando. I know of one ship that left England shortly before we did, and could be suitably armed and crewed to attack the galleon." Granger was thinking of Sir Tobias Maidstone's Vulture, the ship he'd sailed to Amboyna. "While I am sure San Fernando is well defended, together we are certain to dissuade the likes of any would-be privateer."
"I am sure that was on His Excellency's mind when he enlisted your ships to escort the San Fernando," Avila said. Galleons were well armed but not very maneuverable, and they could find themselves vulnerable to a deftly handled small craft like a sloop.
"Quite so, but in that case, Santa Clarita would be defending a Spanish flagged vessel from a British-flagged vessel. That could complicate things," Granger noted. The captain of the Vulture could attempt to claim a portion of the value of the galleon, and at the very least, he could tie the money up in Admiralty courts for years.
"I see your point, my lord," Avila said. "I am assuming you have a possible solution to this dilemma?"
"Here is what I envision," Granger said. "A small party from Bacchante will attack and capture the San Fernando in Callao. It would be a cutting out expedition, only we would not remove San Fernando from the port. Of course, if things are handled correctly, we would anticipate no casualties from such a capture."
"I understand, my lord," Avila said.
"San Fernando would have on board half the money His Excellency promised to provide, namely a half million reals. We would remove that money to the Bacchante. We would then enter into an agreement with His Excellency to sell the San Fernando back to him, but in Manila. The price we would charge is a half a million reals. The San Fernando would remain one of His Britannic Majesty's vessels until she reached Manila."
"A masterful solution, my lord," Somers said. It was so typical of him to sense the need for someone else to embrace the idea in a positive way. "The San Fernando's cargo would be forfeit as part of her capture, and the money we received in Manila would be seen as a legitimate sale or disposition of the prize."
"And from His Excellency's perspective, he can merely point out that if he were better supported from Madrid, with more ships, he would not have found himself in a position to lose the San Fernando," Avila said.
"Exactly so," Granger said. "I would also submit that His Excellency could point out that he made the best of a bad situation, by ensuring that the money to pay the Manila garrison, and the galleon herself, was returned to Manila. Clearly the stupid British were clouded by greed and subject to his astute cunning." The others laughed at that.
"I am not sure that would be worded so crassly, my lord," Avila said with a smile.
"And should San Fernando encounter a British privateer, she will be immune from attack since she is a British-flagged ship," Granger continued. "If she is attacked, the other ship will not be a privateer, but a pirate. In any event, Santa Clarita will see that she is delivered safely."
"His Excellency is an honorable man, and controls the government here. His counterpart in Manila is not as fortunate," Avila said. Granger didn't know if he was referring to him not being honorable, or not being in control of his subordinates. "I would make sure we structure the sale so it happens before San Fernando reaches Manila."
"And now, Colonel, you can clearly see why I asked for your input," Granger said with a smile.
"I will convey your idea back to His Excellency in the morning," Avila said. "I suspect he will agree to your plan, but of course I can make no promises."
"I am most grateful for your assistance, Colonel," Granger said. After that, they enjoyed their wonderful meal; especially the Englishmen, who while externally polite and animated, were spending their time internally contemplating how they would spend their share of three hundred thousand pounds.
Humphreys finally broke up the party by escorting Avila to his quarters. Somers lingered, and Granger found himself wondering if Somers was planning to lure him into a tryst. "My lord, may we speak for a moment?" Somers asked.
"Of course," Granger said, and led him over to the quarter gallery. They relaxed in the leather chairs with a glass of port that Granger had poured for them, both of them recognizing that they had entered that casual phase of their relationship.
"You often adopt a modest pose, a self-deprecating air, one that assumes that your successes are the result of your birth, or luck," Somers began. Granger's brows narrowed, because he disliked it when people chided him for his lack of self-promotion or bravado.
"I am assuming you have a point to make," Granger said acidly.
Rather than being bothered by that, Somers grinned at Granger. "I would like to point out that this is one of those situations in which you shine, not because of those things, but because of your skills."
"I think you are just trying to flatter me with the ultimate hope of luring me into your bed," Granger said, flirting to hide his discomfort.
"I am willing to wager that when this conversation is over, it will be your bed I am luring you into, and that I would have achieved that goal with or without flattery," Somers said, being cheeky, which made him almost irresistibly attractive.
"Perhaps," Granger allowed.
"Your masterful ability to see solutions, ways out of a problem, or ways to exploit an opportunity, is what makes you stand apart from others who are good officers."
"I think you overestimate my abilities," Granger said.
"Do you think that Captain Calvert or Lieutenant Humphreys would have seen the pitfalls with the original scenario and devised a scheme to avoid them?" Somers asked pointedly. Granger said nothing. "That is most assuredly why you were sent on this mission."
"And now you know why I have appointed you to replace me if something should strike me down," Granger said, turning the tables on Somers. "You have those same instincts."
Somers smiled, both at Granger's compliment, but at having his captain subtly acknowledge that he was, in fact, right. "And now, if it is not too much trouble, I still have another goal to achieve."
"I am hoping it is no trouble at all," Granger said, grinning at the handsome marine captain as he led him back to his sleeping cabin.
---
"Sir, Callao is in sight," Robey said as he entered Calvert's cabin. "Bacchante is outside the port, much as when we left her."
"That is excellent news, Mr. Robey," Calvert said, with a hint of irritation. Ever since they'd captured their prize full of silver, the general consensus amongst the officers and men was that they'd gotten a bad bargain in the deal. Of course, none of them would dare say anything to Calvert directly, but Calvert could feel it in their attitudes, and the subtle tones behind their words. It had annoyed Calvert enough that he'd snapped at all of his officers at dinner two nights ago, all but calling them cads for grumbling about losing a bet. Calvert was reminded that sometimes honor vanished in the face of riches. The only officer who seemed content with things as they were was Gatling, but that bothered Calvert as well, as he worried about Gatling's loyalties. Not that there was, in Calvert's mind, a difference between Gatling being faithful to Granger and faithful to Calvert, but if he could divide his loyalties like that with Granger, perhaps he could do it with something else. "I will be up shortly."
"Aye aye sir," Robey said, and left Calvert to finish his report. He was anxious to see Granger and tell him of their accomplishments, but he was more anxious to spend some intimate time alone with him. He missed being on the same ship with Granger, where they could usually find time for a discreet tryst. He was slowly adjusting his mind to the realities of their situation, and as such, he was determined to look forward and enjoy what time they had, and not regret what would never have been anyway. More than that, as his attitude with Robey had shown, he was comporting himself as a captain now, with that awesome majesty that surrounded the absolute power on board a ship. He had created a gulf between himself and the others, a necessary gulf, one he had not created on Intrepid. He had learned. Calvert put his report in his leather case and went on deck.
"Looks to be pretty much the same as we left it, sir," Fitzwilliam said, echoing Robey's words.
Calvert said nothing but took his glass and scanned Bacchante, and indeed, there was no appreciable change in her. She was lying hove to about four miles outside the port, looking all but motionless in these relatively calm seas. Then Calvert scanned the port, and was tempted to smile, but opted to save that for Granger. "I would suggest that you gentlemen have yourselves fitted for spectacles," Calvert snapped.
"Sir?" Robey asked.
"I fancy that if you take your glass, Mr. Robey, and you scan the harbor of Callao, you will see that the San Fernando is flying a different flag. Ours," Calvert snapped.
"You're right, sir!" Gatling said.
"I am most gratified to hear you agree with me, Mr. Gatling," Calvert said coolly.
"Yes, sir," Gatling said sheepishly.
"Perhaps you gentlemen would like to ask Lord Granger if he would like to renegotiate the deal I worked out with him?" Calvert asked them acidly.
"No, sir," Robey said, abashed, answering for all of them.
"Sir, Bacchante is signaling. Bacchante to Santa Clarita. Captain to repair on board!" Scrope called, saving Robey from a further dressing down.
"I will be aboard Bacchante, Mr. Robey. In the meantime, I would recommend that you focus on this ship, and our duties, and less on what others have or have not done," Calvert said firmly.
"Aye aye sir," Robey said, abashed. The gig was already alongside, as Robey had anticipated this summons, so with no further ado, Calvert descended into the boat for the brief ride to Bacchante.
Calvert watched as Bacchante grew closer, and noticed things with his practiced eye, things a first lieutenant would notice. Her seams were not as well caulked as he would have liked, and her rigging showed signs of extensive splicing. Her time at sea had caused Bacchante to atrophy, and without adequate naval stores, they had been unable to fully set her to rights. She looked like a pair of trousers that had been all but worn out, and was held together by patches.
His gig hooked on and he deftly climbed the side of this frigate that had once been his ship too. He saluted the quarterdeck smartly, and was completely unable to stop himself from grinning, so happy was he to see Granger. It was even more flattering to see Granger, normally the model of stoicism, break into an equally broad smile. "Francis! How good to have you back!" Granger said.
"I hope we were not gone too long, my lord," Calvert said formally.
"You were not. I see you have captured a prize. You have been busy," Granger said.
"It appears that I am not the only one, my lord," Calvert said.
"We are all of us considerably richer," Granger said. "Come below and tell me of your adventures, and I will share ours with you."
"With pleasure, my lord," Calvert said. He followed Granger down to his cabin, and with just a quick pause to give Winkler orders that he didn't want to be disturbed; Granger led Calvert into his sleeping quarters. Calvert grabbed Granger's arm and pulled him close, knocking his hat off as he did, and from that point, Granger ceased to be his senior officer, but was the man Calvert loved. "God, how I missed you, George."
"I missed you, too," Granger said urgently. "We will make this quick, and then this evening perhaps we can take more time." Granger said this with his impish smile, one that was wiped away by a lustful expression as Calvert's hand stroked Granger's cock through his trousers.
Calvert spun Granger around and pulled his trousers down, then took down his own. He ran his hands across Granger's smooth ass, letting his fingertips graze Granger's hole, which was already lubricated. "You were expecting me?" he asked with a grin.
"I have been waiting, yearning for you since your ship was sighted," Granger said. He let out a clipped moan as Calvert entered him, then all their thoughts vanished from their brains, taken over by their bodies, by the stimulation they felt, and by the love they shared. They did not last long, nor did they intend to, but for both of them, their brief encounter was satisfying, both to body and soul.
Granger led Calvert back out to his cabin, to the quarter gallery where they could look out and see Santa Clarita, and gestured for Calvert to have a seat. Granger took the other chair. "Tell me of your exploits." Calvert could read Granger's gestures and tone, and knew that he intended their interview to be informal.
"We captured the San Lorenzo and found her filled with silver, some two hundred thousand reals," Calvert said.
Granger smiled. "Indeed. You have made us all richer."
"I have," Calvert said, being cheeky. "We closed with Guayaquil after that and I took San Lorenzo, along with fifty armed men, and raided the dockyard facilities there. They were completely surprised, and offered no resistance. We loaded up on stores, taking everything from cordage and canvas to tar and pitch. We crammed as much as we could into San Lorenzo, and left when she was full."
"There was no alarm given?" Granger asked.
"Evidently San Lorenzo must have called on them frequently enough to not arouse suspicion," Calvert said.
"Taking a captured ship into port so as to lull the Dons into thinking all was well was masterful," Granger said.
"Thank you," Calvert said, and actually blushed. "I have commended Mr. Gatling in my report, but I must further represent to you how well he performed his duties. His diplomatic intercourse with the Spanish no doubt enabled us to delay the alarm being given."
"He is an excellent officer," Granger agreed.
"We transferred about a third of the stores over to Santa Clarita, so what is left in there is designated for Bacchante."
"They will be most appreciated," Granger said, and actually allowed himself to look relieved. "I had not relished continuing my journey without extra cordage, at least."
"And now you will have enough to re-rig the ship, and possibly more," Calvert said, justifiably proud of his achievements. "We even managed to get enough canvas for a new set of sails. And I made sure to acquire some spare sheets of copper to replace those you so generously gave us when we refitted."
Granger gazed out at the Santa Clarita and smiled again, noting how she appeared to be in top-notch condition. She put Bacchante to shame. "If you will pardon me, I will give orders to begin offloading San Lorenzo's stores."
"Of course," Calvert said. Granger passed the word for Humphreys, who came in and stood at attention.
"Captain Calvert has captured a goodly amount of naval stores. Our portion is on the San Lorenzo. You may begin transferring them at once," Granger said.
"Aye aye, my lord," Humphreys said, with delight in his eyes. He had been almost beside himself with anguish over Bacchante's relative state of disrepair. They waited until after he left for Granger to continue.
"And after you attacked Guayaquil?"
"We rendezvoused with the Santa Clarita, and made our way straight here," Calvert said.
"We have had an interesting few weeks as well," Granger said, shifting to his own adventures. "I was invited ashore to meet with the Viceroy."
"And you went?" Calvert asked, amazed.
"I did," Granger said. "He is a man of honor, and one I have learned to respect. He had made a proposal that he pay us one million reals to escort San Fernando to Manila."
"One million reals?" Calvert asked, stunned at how much money that was.
"One million," Granger repeated, unable to hide his gleeful grin.
"So you agreed to his proposal?" Calvert asked.
"With some modifications," Granger said. "We arranged a cutting out expedition last week during which we captured San Fernando and found some five hundred thousand reals aboard. Those have been transferred to Bacchante. The Viceroy offered to buy San Fernando back for another five hundred thousand reals, but only if she was safely delivered to Manila."
"You were trying to ensure she was treated as a prize?" Calvert asked, getting it.
"It may appear that way," Granger said with his mischievous grin. "The silver is stored aboard this ship. We were able to accomplish the transfer so very few people know where it is hidden."
"How did you do that?"
"We used native labor to bring it out and carry it down into the hold," Granger said. "Only I, my lieutenants, and Captain Somers know of its location."
"Surely it would be easy to find," Calvert said, then stopped, realizing he was asking Granger to tell him where he'd stored it, and felt he was overstepping his bounds.
"I will add you to the cadre that knows the secret location," Granger said, acting like a sleuth. "We have stored it in the rear water tanks, the smallest ones. It should not inconvenience us too much, and we will load on a few barrels of water to make up for it."
"An ingenious idea, but unfortunately, one we will not be able to replicate," Calvert said.
"I am sure you will make adequate allowances to keep the treasure you carry safe," Granger said reassuringly.
"So we will escort San Fernando to Manila and then they will pay us?" Calvert asked, anxious to understand his own role in this plan.
"It is a little more detailed than that," Granger said. "We are scheduled to leave the day after tomorrow, so your timing is auspicious. We will sail in concert for about half of the journey, at which point Bacchante will separate from the convoy and will head straight to Amboyna, so I may disentangle the web that Sir Tobias has been weaving. You are to continue on to Manila, escorting the San Fernando."
"And once I arrive at Manila?" Calvert asked.
"You will actually not go all the way to Manila. Before the ship enters port, you will be paid the remaining half million reals. There is some concern that the governor in Manila is not as honorable as the Viceroy here, and there is even further concern that, for his own ends, he would refuse to honor our agreement."
"So I am to protect her until she reaches Manila," Calvert concluded.
"You are. As we have captured her, she will be flying our flag, and of course you must defend one of His Majesty's vessels. There is some concern that privateers will be waiting to ambush the San Fernando. They will discover, much to their chagrin that the ship is already in British hands."
"Do you think that will dissuade them?" Calvert asked.
"I do not," Granger responded. "But at that point, should they attack one of His Britannic Majesty's vessels, they will become pirates. You will capture or destroy them, and hang those whom you discover were in command. Their ships will then become forfeit as prizes."
"I would expect to encounter the Vulture," Calvert noted.
"I would expect that as well. She is no match for Santa Clarita, even if she has consorts, but I would recommend you watch out for treachery."
"Good advice," Calvert agreed.
"There is a great deal of money on the line here, along with our standing as honorable men who are able to fulfill their part of the bargain," Granger said. "I would not have trusted this mission to anyone but you. I have complete confidence in you."
"I will try not to let you down," Calvert said.
"It is only you who has let that thought cross your mind," Granger said reassuringly. He knew that Calvert benefitted greatly from praise, especially praise from Granger. "You have performed admirably on this trek to Guayaquil. We would have had to barter with the Viceroy for naval stores otherwise, and that may have exposed our precarious position, and he may have decided against our deal."
"I am glad that I was able to make that possible," Calvert said.
"I have one additional favor to ask of you," Granger said. "I would like you to return your prize, the San Lorenzo, to the Viceroy."
"Of course I will do as you ask," Calvert said, "but I am curious as to why?"
"While there is a truce in place between our ships and the Viceroy while we are planning to sail, that clearly did not involve you," Granger noted. "But returning the San Lorenzo, even though she does not have her cargo, will perhaps mollify him, and will be a gesture of good faith."
"I can see that," Calvert said. "There is a more practical consideration. What would we do with her otherwise? I don't see her making the voyage across the Pacific, and I certainly don't see her rounding the Horn."
"Then perhaps we are being less altruistic than may appear," Granger said, smiling. "Let us hope the Viceroy does not reach those same conclusions."
Calvert laughed. "We can hope."
"There is one more thing. I will need to pilfer Mr. Gatling away from you."
"Of course you can transfer him as you see fit," Calvert said diplomatically, "but I am curious as to why you are sending him elsewhere."
"It is only temporary," Granger said. "I need a British officer on board the San Fernando to make sure my orders are obeyed, and to watch out for our interests. His fluency in Spanish makes him ideal for that situation, and as you have noted, his diplomatic skills will undoubtedly prove to be useful."
"Undoubtedly," Calvert said sarcastically.
"He will have nominal command of the San Fernando, but he will need to work closely with the Spanish officers and the master, who may not be so willing to entrust their ship to a young British naval lieutenant."
"It seems to me that another young lieutenant was given command of a French first rate ship and told to take her and a fleet back to England," Calvert said, reminding Granger of his own exploits at Toulon. "I think Mr. Gatling has learned well from you. You truly are his hero. He will do a fine job."
"I think that if I am his hero, I am not the only one," Granger said. "And now, I must attend to readying Bacchante for our voyage, and then I must prepare to host you for supper."
"I am most interested in dessert," Calvert said.
"As am I," Granger said, but then lust overwhelmed him, and he dragged Calvert back to his sleeping cabin for one more
Copyright © 2014 Mark Arbour; All Rights Reserved.
52

4
Stories posted in this category are works of fiction. Names, places, characters, events, and incidents are created by the authors' imaginations or are used fictitiously. Any resemblances to actual persons (living or dead), organizations, companies, events, or locales are entirely coincidental.
Story Discussion Topic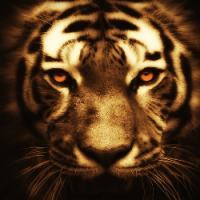 Open Club · 176 members · Last active
A fan club for Mark Arbour to chat about his stories
---
You are not currently following this author. Be sure to follow to keep up to date with new stories they post.
Chapter Comments
Newsletter

You probably have a crazy and hectic schedule and find it hard to keep up with everything going on.  We get it, because we feel it too.  Signing up here is a great way to keep in touch and find something relaxing to read when you get a few moments to spare.

Sign Up