Join For Free and Get Notified of New Chapters!

Are you enjoying a great story and want to get an alert or email when a new chapter is posted? Join now for free and follow your favorite stories and authors!  You can even choose to get daily or weekly digest emails instead of getting flooded with an email for each story you follow. 

 

Stories posted in this category are works of fiction. Names, places, characters, events, and incidents are created by the authors' imaginations or are used fictitiously. Any resemblances to actual persons (living or dead), organizations, companies, events, or locales are entirely coincidental.
Odyssey - 41. Chapter 41
Today, May 22, 2013, I found out that I'd lost one of my best internet friends: NaperVic. Vic, I'll miss your steadfast support and wise counsel.
February 1798
Captain Somers, resplendent in his red dress uniform, stood next to Lieutenant Humphreys, who looked equally distinguished in his navy blue dress coat and white trousers. As Bacchante entered port, a boat approached them, carrying a pilot. The man spoke relatively poor English, but saw them safely to their anchorage.
"Mr. Weston, I'll have the gig brought around. Captain Somers and I will be going ashore. You are in command while I am gone."
"Aye aye, sir," Weston said smartly.
"Sir," Doctor Jackson called as he came up on deck from the sick bay.
"Yes, Doctor?" Humphreys asked. He tried not to sound frustrated, but this could only be bad news. Yesterday they'd discovered four cases of fever.
"We have four more cases of fever, sir," Jackson said. "That brings our total to eight, not counting His Lordship."
"We will have to transfer them ashore," Humphreys said, not to be callous, but to protect the healthy men from infection.
"As you wish, sir, but if that happens, I would like to go with them."
Somers stared at him in shock. "Doctor, if you go ashore while Sir Tobias is governor, there is a good chance you will end up on the gallows."
"Captain, until His Lordship is well, that is a risk I run," Jackson responded firmly. "I can save his life. I know I can." He said that with such determination that both Somers and Humphreys believed him, and did not stop to think that mere human determination was probably not enough to stop the onslaught of the fever.
"How is His Lordship?" Humphreys asked.
"He is not well," Jackson said. "He is all but delirious, or alternately he is comatose, and his temperature fluctuates to similar extremes."
Weston interrupted them, changing the topic by his report. "Your gig is ready, sir, but there is another boat alongside."
"Who can this be?" Somers mused. They watched the entry port and were surprised to see Lord Chartley arriving. He was as imposing and handsome as ever, with his red uniform similar to Somers, only as a Brigadier, Chartley had considerably more gold lace. It was impossible for Somers not to appreciate Chartley's good looks, and his general rugged handsomeness that was only slightly softened by his impeccable manners. Chartley had met Somers in the Mediterranean, but Humphreys did not know who he was. Somers made the introductions.
"Where is Lord Granger?" Chartley asked.
"He is ill, my lord" Somers said. "He has the fever."
"No," Chartley said, allowing himself to show emotion.
"I fear so, my lord," Humphreys said. "We were just leaving to go call on the governor."
"It was my intention to escort you, but I will leave you to handle the wolves alone while I visit His Lordship," Chartley said. He was clearly agitated and impatient, wanting to rush to Granger's side. Somers grinned to himself, wondering at how close and important this relationship was to Chartley and to Granger.
"Can you give us any insight as to what we may encounter, my lord?" Humphreys asked.
"Sir Tobias Maidstone arrived with orders to take over from Albert Granger as governor of Amboyna. Those orders did not bear the King's seal, so the governor chose not to accept Maidstone's credentials as valid."
"So he did not release the government of Amboyna to Sir Tobias, my lord?" Somers asked, to clarify.
"He did not. It was known that Bacchante was on her way, and it was hoped that she would bring more definitive directives," Chartley said. Strangely enough, he didn't seem overly concerned as to whether Bacchante was indeed carrying those directives, and if so, what they said. "And now, gentlemen, I will be below with Lord Granger." He hurried below, leaving Somers and Humphreys a bit dazed.
"You have the ship," Humphreys said, once again, to Weston, pulling himself out of his fog. Somers preceded him into the gig, although the question of who had seniority was tenuous. It was typical of Somers to avoid making an issue of something like that so as to be able to move the mission forward. He was saving his energy for the big challenge ahead.
Chartley passed by the marine guarding Granger's cabin. He normally would have been stopped because no one was allowed to pass into the Captain's cabin without the proper authority, but because the marine was in awe of this officer that was so far his superior, and because of the determined look on Chartley's face, the marine did nothing more but snap to attention. Once inside, the first person Chartley encountered was Winkler.
"It is good to see you, my lord," Winkler said. "Maybe seeing you will give His Lordship some strength." Chartley noted that the poor man seemed beside himself with worry.
"I will do my best to help," Chartley said, and followed him to Granger's quarter gallery, where he lay in the throes of fever. Chartley sat next to him and held his hand. "George."
Granger's eyes blinked with clarity for a brief moment. "Peter?"
"Yes, it's me. Peter. I'm here, George," Chartley said, as he put his hand on Granger's forehead in a gentle but loving manner. "You will conquer this fever just as I have." Chartley sat there and watched Granger's convulsions and spasms, watched him battle with this fever much as Granger must have done for Chartley himself all those months ago in the Mediterranean.
"He is in a bad way, my lord," another voice said. Chartley turned to see Doctor Jackson looking somberly at his patient.
"How long has he been this way?"
"For the past two days, my lord," Jackson said.
Chartley nodded. "It will probably plague him for the better part of a week, and then he will get better."
"I am hoping, my lord," Jackson said. "We are planning to transfer him ashore along with the other cases. We have eight other men down with this fever. I am planning to go with him."
Chartley gave Jackson an appreciative look. "You will be most welcome."
"Thank you, my lord," Jackson said. He gave Granger some more quinine, while Chartley looked on knowingly. He'd had to swallow that vile liquid himself, so he knew how horrible it tasted. Then Jackson left them, and Chartley sat with Granger, holding his hand or stroking his face, much as Granger had done for him.
Meanwhile, the gig spirited Somers and Humphreys quickly enough to the jetty, where a rather splendid carriage was waiting for them. Somers and Humphreys both recognized its distinctive blue color, the same blue their captain used for his own livery: Bridgemont blue. "Welcome to Amboyna," an army captain said. He wore a red coat, but other than that, he did not look British. In fact, he was Indian. "I am Captain Bhapi, and I have come to take you to see the governor."
"Thank you, Captain," Somers said. They climbed into the carriage for the brief ride.
"We were expecting Lord Granger to come ashore," Bhapi said. "I met him when he was last in India."
"He is not well," Somers said. Bhapi looked at him with concern. "He has the fever."
"That is most unfortunate," Bhapi said, with real sadness. "The governor will not be happy."
"And who is the governor?" Humphreys asked.
"It depends on whom you talk to," Bhapi said with a chuckle. "But since I managed to retrieve you from the dock, I will take you to the one I consider the governor. Albert Granger. Sir Tobias Maidstone is with him, something that is not improving either one of their moods."
"And this just gets more interesting," Somers mused.
The carriage pulled up to what would be considered a relatively plain residence in London, but here it seemed quite magnificent. Captain Bhapi ushered them through the front entrance and into a large study, which clearly served as an office. "Captain Somers and Lieutenant Humphreys," Bhapi said, announcing them.
A very handsome man approached them, the charm and charisma emanating from his body as if it were an invisible cloud that followed him about. "Welcome, gentlemen. I am Albert Granger." As the governor, he was known to those on the island as 'your excellency'; but to his younger brother, he was simply 'Bertie'.
"I'm sure you don't remember me, but we met briefly when I was last in India with your brother, Your Excellency," Humphreys said.
Bertie smiled. "Lieutenant, I remember you quite clearly, and I must say that the years have been kind to you." Bertie had mastered the art of almost flirting with other men, pushing it just short of the bounds where it would be inappropriately intimate. It made him seem quite playful and compelling. "I did not want to assume you would remember me."
"And I'm sure you remember me, Your Excellency," Somers said with a cheeky grin. He and Bertie had caroused a few times in London when Bertie was quite the rake.
"You are truly unforgettable, Archie," Bertie said, giving him his fully charged smile.
"You're wasting your time talking to him," a bombastic voice interrupted. "I'm the governor here!"
"I am assuming that since you two gentlemen only circulate in fashionable and cultured circles, you have not met Sir Tobias Maidstone," Bertie said with complete disdain, further infuriating Maidstone. The three men eyed Maidstone, this person who had vexed them in different ways. Bertie viewed him as someone who was beneath him: an arrogant, nouveau riche, trumped up peddler who had the audacity to presume to take over his governorship. Somers and Humphreys eyed him warily, angered at this man who had tried to have their friend Jackson killed, and who had foisted Conway off on them and sewn dissent among their men. Maidstone was short and rather round, with the look and trappings of a wealthy merchant. His face was reddened, although whether that was from his blustery temper or whether it was due to the warm weather, it was hard to say. In age, he appeared to be old, probably in his early fifties.
"I have not had that pleasure," Somers said with a hint of sarcasm, but just a hint.
"You call me 'your excellency'," Maidstone all but shouted.
"This is tiresome," Bertie said. "Is my brother not with you?"
"He is, Your Excellency," Humphreys said, "but I fear he has contracted the fever. He is aboard the Bacchante, and all but delirious."
"So much for the happy family reunion," Maidstone said snidely.
"It appears that will have to wait," Bertie said to him coldly.
"We also have a new Dutch Resident aboard, Your Excellency," Somers said.
"The Dutch are enemies of ours, and you are giving them passage?" Maidstone demanded.
"Sir Tobias, I realize it is difficult for you to understand the niceties of honorable men, but even in wartime, it is not uncommon for combatants to behave in a gentlemanly fashion," Bertie said. "I daresay your merchant background is showing."
Somers tried not to chuckle, and while he succeeded in that, he couldn't stop the smile from creeping across his face. Humphreys brought them back to the reality of the situation. "Your Excellency, we have eight men aboard Bacchante with fever, not counting your brother. We need to move them ashore to a hospital where they can be cared for, and where they won't infect the other men."
"Your concern for you men is admirable, Mr. Humphreys," Bertie said smoothly. "If you will give us some time to work through some of these other pressing issues, I will devote my full attention to solving your problem."
"Thank you, Your Excellency," Humphreys said.
"Bacchante is here, so now will you finally relinquish your claim on the governorship?" Maidstone demanded of Bertie.
"Bacchante has arrived, but we have not yet reviewed what information she brings with her," Bertie said, then turned to Humphreys and Somers. "Gentlemen, I must apologize for our apparent confusion. When Sir Tobias Maidstone appeared in a privateer with a letter appointing him as my replacement, I was skeptical that it was authentic."
"You questioned my word!" Maidstone said. Everything he said sounded as if it was being yelled, so pompous was he.
"I rarely trust merchants," Bertie said, with an air of superiority matched with an attitude of dismissal. "In any event, I was unwilling to turn you lose and subject this colony to your whims without an order from His Majesty. Without Royal approval, your appointment is meaningless." Somers had to admire Bertie's strategy, of hanging on to the fact that Maidstone's appointment was done without the King's knowledge. He wondered if Bertie had been coached on that by Chartley.
"Well, have you brought out my warrant to clarify things?" Maidstone asked of Humphreys.
Somers responded instead. "On the contrary, Sir Tobias. His Majesty was so disturbed by the manner in which you were appointed that they sent Lord Granger out here to investigate the matter."
"Investigate," Maidstone said. "Hmph."
Somers hid his irritation. "Lord Granger has directives from His Majesty's Privy Council to evaluate the situation, and to appoint the governor of Amboyna."
Bertie couldn't stop his grin, which seemed to expand in concert with Maidstone's frown. "That is quite an honor that His Majesty does to my brother. Clearly he has confidence in him, to trust his judgment with such a matter, and to give him such broad authority."
"I suspect that he will no doubt reappoint you," Maidstone said. "If he lives."
"Sir Tobias, while Lord Granger was not clear as to whom he would appoint, he was most clear in stating that it would not be you," Somers said.
"That's hearsay," Maidstone said. "It is not his previous statement that matters, but his lordship's voice now, and if he is unable to give it, then his orders are meaningless. And my original orders must stand."
"That's the same logic you would use to justify taking a doll from a little girl," Bertie said. "And it's nonsense."
"Now just a minute…" Maidstone began.
Bertie interrupted him. "Sir Tobias, you arrived here with your privateer and band of thugs, whom you have since dispatched on some errand or another. They were the only appreciable force you had to support you, and even then they are no match for the garrison of this town, which is loyal to me, and will follow my orders. There are no quarters in this island to which you may look for support, whether it be the garrison, the administration, the local merchant community, or the Dutch settlers."
"It is up to you to make sure there is an orderly transition of power," Maidstone said.
"And that I will not do," Bertie replied. "You have no support, and regardless of whom my brother does appoint, we know it will not be you. Your legitimacy, as claimed in this trumped up appointment you produced, is destroyed." Bertie turned to Humphreys. "Lieutenant, shortly we will land your sick men, along with my brother. I would be obliged if you would plan to sail within four days. I will ensure the local authorities help you reprovision during that time."
"Of course, Your Excellency," Humphreys said. Orders from a governor were almost as important as orders from an admiral. "Where would you have us sail to?"
"I have dispatches that I must sent to England, so I am sending them home with you. I am also sending Sir Tobias Maidstone along as your passenger. I am hoping that the joy at going home will somewhat offset the unpleasantness of Sir Tobias' company."
"I will not go!" Maidstone said.
"Sir Tobias, it would give me the greatest pleasure to have you resist my directive. I would then be able to justify frog marching you on board, and if I am lucky, I might even be able to arrange to have you flogged."
"Gentlemen are not flogged," Maidstone said imperiously.
"Then there should be no issue with flogging you," Bertie snapped.
Recognizing that things were about to get out of hand, Humphreys intervened again. "Sir Tobias, we will be glad to accommodate you on our return voyage. We will prepare quarters for you, and arrange to ship any necessities you may need."
There was silence as Maidstone contemplated things. "It seems that since I will be unable to assume my duties as required by my sovereign, I will have to return and plead my case to His Majesty directly."
"I would fancy that getting into St. James Palace in the first place will tax the limits of your influence," Bertie said.
Maidstone gave him a positively evil glare. "Mr. Humphreys, I will be on board Bacchante by dawn, four days from now." And with that, he turned on his heel and stormed out. The three men stared after him, as if letting his presence fully vacate the room before anyone spoke.
"I must apologize for that, gentlemen, and I must further beg your pardon for saddling you with such an unpleasant sailing companion," Bertie said.
"We will have to hope for stormy weather that keeps Sir Tobias occupied below, Your Excellency," Humphreys said with a smile. "With your permission, I will return to the ship and begin victualing preparations."
"I will join you and see to my brother's transfer to my home," Bertie said. "Captain Somers, I think it would be wise for you to remain in Amboyna when Bacchante sails."
"Your Excellency?" Somers asked, confused. Somers was anxious to return to England, but the thought of remaining in Amboyna did not overly disconcert him. He had grown to appreciate, perhaps even love, the handsome Dutch Resident. Being here, spending time with van Deventer, definitely had a certain appeal.
"My brother gave you those documents?" Bertie asked, referring to Granger's directive from the Privy Council.
"He did, Your Excellency," Somers said.
"Then he trusts you, and he will have need of your assistance," Bertie said conclusively. "You will be here to support him when he recovers."
"Of course, Your Excellency," Somers said, the only real response he had.
"And now let us go see him," Bertie said, referring to his brother.
They re-entered the carriage and reversed their journey, with Bacchante's gig carrying the Governor of Amboyna along as well. When they arrived, Bertie boarded the ship first, eschewing the bosun's chair, followed by Humphreys and Somers. "I am sorry we did not prepare a salute for you, Your Excellency," Humphreys said as he came aboard, shooting a dirty look at Weston for the omission.
"I am Albert Granger, Governor of Amboyna," Bertie said, introducing himself to Weston and Eastwyck. "I shouldn't wonder that these men were confused as to whether I was the governor here or not. Not more than an hour ago, I was unsure of that as well." His charm, and his pleasant manner, made them all chuckle.
Weston made to apologize, but Bertie stopped him, and asked to be taken to see his brother. They led him to the quarter gallery, where Chartley was there, holding his hand, while Doctor Jackson gave him some more quinine.
"He is quite ill, but he is fighting it," Chartley said. "It is as bad a case as I have seen." Bertie put his hand on Chartley's shoulder as Chartley moved aside. The look they exchanged was one of pure friendship, of two men who were deeply devoted to each other, but in a platonic way. Somers found himself disappointed with that, and had to stifle his fantasy of a threesome with these two magnificent men.
"George," Bertie said, as he ran his fingers across Granger's face. "It is good to have you here, but you really must work on your appearance. You are certainly not presentable." Bertie watched Granger's face, and saw him smiling between convulsions. Then suddenly Granger's hand reached out quickly, and grabbed Bertie's firmly, so firmly it almost hurt. Granger clung to him, as if hoping that Bertie could save him, but another spasm hit him, and he was forced to let go.
"You will have him taken to my house," Bertie said. "I will make arrangements to receive him, and as I said, I will find a place for your other sick men."
"Dr. Jackson has expressed a desire to remain with Lord Granger, Your Excellency," Captain Somers said. "As Sir Tobias has tried to have Dr. Jackson executed on a few separate occasions, I would like to request most emphatically that you grant his request."
Bertie chuckled. "If the old maxim is true, the one that opines that the enemy of my enemy is my friend, then you and I are surely good friends, Doctor."
"That is most assuredly my honor, Your Excellency," Jackson said smoothly.
---
Captain Archibald Somers strode confidently into the reception, his eyes darting about, taking in the scene and identifying those present. Tomorrow morning, Bacchante would sail, taking with her Maidstone and two of his aides, and leaving behind Granger, Somers, Jackson, and members of Granger's personal staff. Somers smiled when he thought about that. Winkler had been adamant that he was staying, to the degree that he was almost disrespectful. Humphreys had found it endearing rather than insulting, impressed with how loyal Winkler was. Lefavre, Granger's chef, also opted to stay behind. He noted that otherwise, he would be tempted to poison Maidstone's food. And finally, Jacobs, Granger's coxswain, the American who had initially refused to serve His Majesty in Valdivia, had also insisted on remaining behind. Somers was also retaining ten marines to provide security for him and Granger. He wasn't sure he could trust the local regiment, since most of them were mercenaries anyway. They were a bad lot, the dregs of the British Army and from a few other armies as well. The only reliable troops on the island seemed to be those brought from India. The Dutch maintained a small force for their own security, but it was not sufficiently large to cause any problems, and in any event, the relationship between the two peoples was benign at this point.
Somers spotted Maidstone over in the corner talking to his aides and a merchant who was presumably his crony, someone who would bear watching. "Why Archie, how splendid you look tonight," Bertie said.
"Of course I do, Your Excellency," Somers said, pouring on his own charm. Bertie laughed.
"I have so missed your charming presence. I am glad you are staying here with us," Bertie said. "I think you will like Amboyna. If you are nice to me, I will introduce you to my harem."
Bertie was a renowned ladies' man. "Then I suspect I will be nice to you, Your Excellency." Their eyes seemed to glance in unison at Maidstone. "He gave up too easily."
"I beg your pardon?" Bertie asked.
"Maidstone. He gave up too easily," Somers said. He paused, mentally, to note how he seemed to intuitively know when to be casual with Bertie, much as he did with Granger. "He has a reputation for being as stubborn as a mule and tenacious once he sets his sights on something. It is unreasonable to think he sailed all the way out here merely to be sent back home, and that he will go without any objections."
"He has put up many objections, especially before you got here," Bertie said. "He has indeed been tenacious."
"Yet now he appears to be retreating. That is not like him," Somers persisted.
Bertie mulled that over. "No it is not, but at a minimum, I will at least have him out of my way." Somers knew that Bertie was clever and wily, so surely he knew that Maidstone would have another scheme up his sleeve. Was he so self-centered, so self-absorbed, that he would not worry about that beyond the confines of his own insulated world here in Amboyna?
Sensing the interview was over, Somers worked through the crowd to get to van Deventer. "And how are you enjoying the reception?" Somers asked with a grin.
"Not as much as I enjoyed the prelude," van Deventer said, grinning back. They'd had a vigorous sexual extravaganza, one that had gotten them so sweaty they'd felt the need to take a bath before the reception. Somers had been with some amazing lovers in his life, Granger foremost among them, but van Deventer matched them all. It wasn't just his handsome face, his lithe body, his big dick, or his sweet ass, it was the way he put himself into it, and the way he was willing to stretch his boundaries and try almost anything.
"As this reception is in your honor, I would expect you to enjoy it more," Somers flirted.
"And you know that nothing could compare to that."
"No, it can't," Somers agreed. He gave van Deventer a seductive grin, and then moved on to talk to other people.
Upstairs, George Granger lay on the bed they'd established for him. Doctor Jackson was with him, both to avoid the reception, and to try and give Granger more water, some broth, and some quinine. Jackson had been fortunate to avoid Maidstone while he'd been here, but that was not all that difficult, considering that he'd been busy tending to Granger and the twelve other men who had ended up with the fever. Some were looking as if they would recover, while others looked as if they would not. But of all the cases, none looked as bad as Granger.
He had lost almost all of his energy now, so even when he experienced a convulsion, his body barely moved. It was just too exhausted to fight the pain. His breathing was shallow, so shallow one could barely feel it wheezing out of his mouth or his nose. He had continued to experience temperature fluctuations, going from hot to cold with amazing haste, and to an extreme degree. That was the primary job of those who would watch him, to alternately put blankets on him when he was cold, and then to remove them when he was hot.
Jackson had been here as much as he could, but no one had spent more time with Granger than Lord Chartley. Such devotion was truly admirable. Jackson remembered how diligently Granger had helped to nurse Chartley back from his wound, and his fever, and now Chartley was returning the favor.
A knock at the door heralded the arrival of the ship's officers. "We just came to pay our respects to His Lordship," Humphreys said, speaking for all of them. "We leave on the morning tide."
"You have revictualed that quickly, sir?" Jackson asked, amazed.
"The governor is most anxious for us to leave and take Sir Tobias with us," Humphreys said. "I suspect he hurried things along."
"I suspect he did, sir," Jackson agreed, trying to be humorous when he could feel no joy.
"How is he?" Humphreys asked.
"He is not well," Jackson said honestly. "The odds are not good that he will make it." Jackson studied the reaction of these three men. Humphreys appeared to be manfully controlling himself, but barely. He had known Granger the longest of the three, and it was Granger that had rescued his career, and given him the opportunities that had propelled him to command his own ship. Weston, normally so happy and easy going, was clearly trying to fight back tears, as was Eastwyck, who was much like Somers, his cousin.
"We will have to hope you can help him beat this disease," Humphreys said, but his words were meaningless, just pabulum. He held Granger's hand briefly, then leaned in and kissed him on the forehead before hastily leaving the room, lest the others see his tears. Weston and Eastwyck did the same thing, until once again Jackson was alone with Granger. He sat there, holding Granger's hand, willing his own energy into Granger's body.
"Doctor, Sir Tobias has gone, and the party is much more pleasant as a result," Lord Chartley said, pulling Jackson from his daze. "Go and get some food and drink. I will stay here with him."
"As you wish, my lord," Jackson said. He withdrew from the room, leaving Chartley alone with Granger.
"George, you must fight this, you must beat this thing. It is like a monster, a dragon in your body, and you must slay it," Chartley said. Granger didn't respond at all. He just lay there, motionless, but for the slight rise and fall of his chest as he breathed.
Then the chills started, and he was shaking; only Granger was so lifeless, even his shivering seemed stunted. Remembering how Granger had saved him, Chartley quickly stripped off his uniform, his shirt… all his clothes except his trousers. He climbed into the bed and held Granger, pulling him close, transferring his body heat to this man that he loved. He heard each of Granger's soft breaths, the next one weaker than the last, and feared that the one he had just exhaled would be his last.
Copyright © 2014 Mark Arbour; All Rights Reserved.
Stories posted in this category are works of fiction. Names, places, characters, events, and incidents are created by the authors' imaginations or are used fictitiously. Any resemblances to actual persons (living or dead), organizations, companies, events, or locales are entirely coincidental.
Story Discussion Topic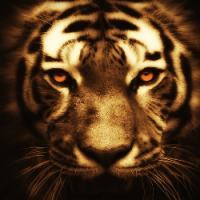 Open Club · 175 members · Last active
A fan club for Mark Arbour to chat about his stories
---
You are not currently following this author. Be sure to follow to keep up to date with new stories they post.
Chapter Comments
Newsletter

You probably have a crazy and hectic schedule and find it hard to keep up with everything going on.  We get it, because we feel it too.  Signing up here is a great way to keep in touch and find something relaxing to read when you get a few moments to spare.

Sign Up