Join For Free and Get Notified of New Chapters!

Are you enjoying a great story and want to get an alert or email when a new chapter is posted? Join now for free and follow your favorite stories and authors!  You can even choose to get daily or weekly digest emails instead of getting flooded with an email for each story you follow. 

 

Stories posted in this category are works of fiction. Names, places, characters, events, and incidents are created by the authors' imaginations or are used fictitiously. Any resemblances to actual persons (living or dead), organizations, companies, events, or locales are entirely coincidental.
Odyssey - 42. Chapter 42
February 1798
George Granger lay in his bed, in an ethereal state. For the first time since he could remember, he didn't feel pain. It was as if he was detached from his body, not really part of it, but just inhabiting it. In fact, this feeling would have been pleasant if he hadn't known there was a wall of pain beyond his subconscious, waiting to lunge forward and thrash his body. He breathed in as deeply as he could, but it was difficult, and it seemed that every subsequent breath got harder. His mind wandered back to the memory of the battle for Intrepid, when he'd surged onto her decks with the boarding party, and then the momentum had stalled. He'd been there, fighting and fighting, as the energy had drained from him. He'd known then that if something hadn't changed the situation, he would either be dead or he would have to surrender. He knew the same thing was true of his situation now.
Only this time it was different. This time, death and surrender were the same thing. If he gave in to the disease, it would kill him. But it was so strong, and he was so weak, it would probably kill him anyway. He tried to think of things to shore up his resolve, to rally his strength. He thought of Caroline and his children, and of his life. He had been lucky, so very lucky, and up until this point, he had lived a charmed life. Even if he died, with his prize money from this trip alone he would add at least a hundred thousand pounds to his estate. He was one of the richest men in Britain, respected by most, hated by many, feared by some. He could count among his friends the most influential people in the realm. He had a wife who understood him, understood his need for the love of other men, and loved him anyway.
That thought made his mind flash to those men, the men whose love he needed, they were a source of mostly joy for him. He thought of Calvert, whom he'd so enjoyed on this voyage. Playful and passionate, yet not always the most discreet, it was difficult not to will himself to live just to spend one more night with him. Granger was aware that he was probably in Amboyna, and that meant that Calvert would ultimately be here as well. Could he live long enough to at least feel his presence before he left this earth? His mind turned to Cavendish, who without his leg was more of a man than most. What a splendidly brilliant person he was, and what a skilled lover! Cavendish, with his political insight, his musical skills, and his cultured conversation, could keep Granger's mind entertained for years. And then there was Chartley, who was the newest in Granger's pantheon of lovers, yet his love seemed the oldest, and the most seasoned. He had such a maturity, such a masculine air, that it made him seem like a sage. Even his body was different, with some hair on his chest, and developed as one would expect a man's body to be.
Yet none of those thoughts seemed to help him rally, at least not enough to beat this thing that lived inside of him. It seemed to Granger as if this disease was alive within him, a single being, with whom he was fighting a life or death struggle. Granger's diplomatic tendencies told him to reason with this thing, to remind it that if it killed him, it would lose its host and die itself, but there was no reasoning with insanity, or with something so alien as to merely be a fleeting parasite on this earth.
He looked out, even though his eyes were still closed, and saw Travers smiling at him. He looked just as he had when Granger had first met him all those years ago on board the Barracuda. So strong and handsome, with his square and solid facial features and that Dutch nose like van Deventer's. Travers seemed to be calling to him, promising an end to the pain and the suffering. He was surrounded by light, a hazy white light that made him seem as if he had a halo around him. Travers most certainly wasn't angelic, Granger mused, and even though he couldn't physically laugh, mentally he did. But Travers was dead, and to follow him, to go with him as he seemed to beckon, meant giving in and surrendering to the death which seemed to await him.
Breathing was getting harder and harder. Granger inhaled, and it seemed as if it took all of his energy. He knew that he was struggling and soon he would be unable to breathe. He would cease to live. He would be missed; grieved by his officers and his men, by his friends and by his family, but he would be dead. Just as Granger began to make his final resolutions, to catalog his final thoughts, the bed moved, and he felt a warm body next to him.
Even though Granger was almost dead, even though he was as detached from his own reality as one could possibly get, he recognized that body. He remembered the feel of those strong muscles, and even fancied he could smell his unique odor. Chartley had climbed into bed with him, just as he'd done for Chartley when Chartley had fought the fever in the Mediterranean. He felt Chartley's arms around him, felt his warmth envelop him, and felt his muscular chest as it pressed against his body. Chartley had told him that he'd lost the first man he'd loved to the fever in the Caribbean. He'd held that man while he died, telling him that he loved him. Granger heard those words coming out of Chartley's mouth now, and could feel the agony in this man who did love him, and would have to face the searing pain of losing another lover to this damned fever.
Granger was loath to surrender control of his life, of his being, to another person, even though he'd done it with Caroline, and with his parents. But when he'd returned to England after St. Vincent, and after he'd found his whole world turned upside down, Chartley had been there for him, a guide who had helped him regain his footing, a rock that had let the waves crash against him instead of Granger. And perhaps with his last sentient thought, Granger trusted this man again. He let himself go, let his soul, his psyche merge with Chartley's, and let Chartley guide him.
There were no words between them, or at least none that Granger heard, there were only their physical closeness and their emotional intimacy. Granger felt as if Chartley had taken charge of his body, and he was now directing the battle. Only Chartley had battled this monster before; he had slayed this dragon. So with the skill of a veteran warrior, it was as if Chartley was guiding Granger, helping him rally the last of his forces, showing them how to battle this beast and how to win. And Granger did that, and slowly felt the tide of the battle turning.
Granger took another breath, and this one was easier. As was the next one. And the next. And slowly, ever so slowly, Granger came back from the abyss.
March, 1798
George Granger opened his eyes and blinked, the clarity of his mind and his vision a surprise to him after what seemed like an eternity trapped behind unconsciousness. He looked around the room, such as he could while lying flat on his back, and absorbed what he could. The sun was shining through an open window, where a gentle breeze blew pleasantly into the room. The room itself was large, and seemed to be dominated by the big bed Granger occupied. The ceilings and the walls were painted in a fashion that was not ornate like one might have found in London, but it was done in a tasteful and utilitarian way one would expect to find in the tropics. Granger saw Winkler scurrying around, but there did not appear to be anyone else present.
"I'll need my dinner, it it's not too much trouble," Granger said sarcastically, teasing Winkler as he always did when he was hungry. His voice sounded weak, and it was hoarse, so it was as if he were croaking. "And a shower and shave would not come amiss."
Winkler looked around, as if surprised at where the voice had come from. He turned to face Granger, and seeing his eyes open, his whole face lit up. "My lord! You're awake!" Winkler was truly devoted to him, and loved him deeply. Granger knew that, but seeing Winkler's expression of sheer joy at having him survive this fever reaffirmed that.
"I am," Granger said, as if it were no great event. "How long have I been ill?"
"Nigh on two weeks, my lord," Winkler said. There was a lot to digest in that. Two weeks was a long time. Much had probably happened while he'd been fighting his own personal, protracted battle.
"And where am I?"
"You are at the Governor's House, your brother's house, in Amboyna, my lord." He had expected he would be in Amboyna, so that was no great surprise.
"My brother is still the governor?" Granger asked. He wondered what had happened. He was supposed to resolve that issue.
"He is, my lord. Let me send for some food and get you cleaned up, then I'll summon Captain Somers to explain everything," Winkler suggested.
"Very well," Granger agreed. Winkler left the room for but a minute, presumably to alert the cook to prepare him food, and then he returned with a razor and some warm water and proceeded to shave off Granger's scraggly beard. It was impressive that Winkler could do that without getting any water on the bed. When Winkler was done, he held up a mirror to let Granger look at his reflection. The face that looked back at him looked haggard and drawn, and so clearly showed the internal conflict he'd endured. Granger wondered if his boyish good looks would return when he fully recovered, or if this new visage is what would greet him from here forward. Then he chided himself for his vanity, and reminded himself that even if he were ugly, he should be grateful to be alive.
Somers was not the first to arrive, contrary to Winkler's promise. That honor fell to Chartley. "You are awake!" he exclaimed, a rare display of emotion from this stoic peer.
"I am, and I find myself hungry, tired, and confused," Granger said.
"I shouldn't wonder," Chartley said as he sat on the bed next to Granger.
"You were with me."
"For much of the time," Chartley smiled, his boyish smile that was so endearing.
"You saved my life," Granger said sincerely.
"I would credit Dr. Jackson with that," Chartley replied.
"No," Granger insisted. "I remember it clearly. I was lying here, and it was so hard to breathe, and I knew that I had but a few minutes left to live. Then I felt you wrap your arms around me, and you gave me the strength to fight the fever."
Chartley was blushing. "I think that I did nothing more for you than you did for me." Granger recognized that expression, and knew that Chartley was as modest about things as he was. Neither one of them was comfortable with effusive praise.
"I did not realize we were keeping an accounting of the good deeds and bad occurrences that happen when we're together," Granger said, being flirtatious. He was alive, and he was happy that he was.
"I am wondering who would owe whom if we did," Chartley joked.
But as much as Granger was enjoying this conversation, he remembered his duty, and that recalled him to more practical things. "What has been happening since I have been ill?" Chartley's mood changed with his, and became both serious and nervous.
"Captain Somers arrived and explained the situation to Bertie and Sir Tobias. Sir Tobias fancied you were bringing his letters patent from His Majesty, but instead he was made aware of your directives from His Majesty's Privy Council."
"I don't suppose that sat well with him," Granger mused.
"Indeed it did not. Captain Somers explained that while you hadn't expressed an opinion on whom you would select to be the governor of Amboyna, he was certain that you would not pick Sir Tobias." Granger thought about that, and was at first irritated that Somers would presume to know what he would or would not have done. Then he reminded himself that he had been all but dead, and Somers was doing exactly what he was supposed to do. He had specifically picked Somers for this part of the assignment for this exact reason, and to all accounts, it seemed as if the choice had been a remarkably good one.
"I think that is a fair assessment," Granger said.
"With that piece of knowledge, Bertie explained that he was not turning the reins of power, such as they are, over to Maidstone. And Maidstone had been such a boor, he had no one to turn to for support, even if he wanted to oppose Bertie's order," Chartley said, chuckling as he did.
"I suspect I will have to meet with him shortly," Granger said with dread, referring to Maidstone.
"That will be most difficult," Chartley said. He was nervous now, and that meant he had news Granger was sure to find unpleasant. "He has returned to England on board Bacchante."
"On board Bacchante?" Granger asked. He tried to control his irritation, but this was a core issue. Bacchante was his ship, his responsibility. "And she is gone?"
"Bertie ordered her to leave four days after her arrival and to take Maidstone with her," Chartley said. "She has orders to sail directly to England."
"And I was left behind?" Granger was truly outraged, and that he showed his outrage conversely showed how upset he truly was.
"You could not return to Bacchante, George. Be reasonable," Chartley said firmly. Chartley had been expecting this reaction from Granger, and he was ready for it. In his mind, he was just relieved that Granger was alive to argue with. "First of all, they could not risk infecting the crew with the fever, and even if Mr. Humphreys had done that, you were too weak to be moved. It would have surely been your death. As it was, you and eight others had to be removed from the ship."
"Yet I am separated from my command," Granger groused.
"George, I understand that you are upset, and I understand why, but there really was no other option."
"Was it necessary to dispatch her back to England so quickly?" Granger asked acidly.
"It seemed to be best to remove Sir Tobias from this place, where he was undoubtedly causing mischief," Chartley said uncomfortably.
"And once again, Bertie has focused on his own interests, and put them above everyone else's," Granger snapped.
"That his move was self-serving is undoubted, but he also had logic and rationality on his side," Chartley said. Granger relented, not because Chartley was convincing, but because no good would come from beating this issue about any further.
"What other ships are in harbor?" Granger asked.
"There are two merchant ships that have begun taking on cargo. They will head to England in a month or so. There is also a smaller sloop, a company ship that is due to head to Calcutta next week."
"Santa Clarita has not yet arrived?"
"Santa Clarita?" Chartley asked. So Somers and Humphreys had not felt the need to inform anyone about their capture and fitting out of another frigate. They'd probably kept that, along with their capture of the galleon, a secret, just as he'd asked them to. That was probably wise.
"We captured a Spanish frigate at Valdivia and manned her with rescued prisoners from the fortress there," Granger said. "She is supposed to join us here."
"She has not yet arrived," Chartley said.
Jackson arrived and interrupted their conversation, which was good, as it gave Granger a chance to calm down and digest what had happened. Like any good Royal Navy captain, he was agitated when he was not with his ship, but the others seemed to ascribe that to his illness.
Jackson probed him and inspected his body, and then Winkler came in and gave him a bath. After a light meal, Granger was placed back into his bed with clean linens, and closed his eyes, giving in to the exhaustion. There was movement, and he felt Chartley lie next to him, wrapping his arms around Granger. "Is it alright that I am here?" he asked.
"It is more than alright," Granger said, and molded his body to Chartley's. Granger was too weak and drawn for sex of any kind, but he craved the intimacy most of all, and with Chartley, that's exactly what he got.
Albert Granger had been beside himself with anguish while his little brother had fought the fever. Upon hearing he was awake; he hurried up to check on him. He peered through the door and saw Chartley in bed with him, clutching George closely. While they were not engaged in sexual activity, the embrace was so caring, and so meaningful, that it was impossible to conclude that George and Chartley were anything but lovers.
Bertie knew about Hobart's oil bath, and he'd been worried about George spending time with the charming Governor, but that concern may have been unfounded. Evidently, some of those rumors about his brother may have in fact been true. George had a wife and children, and they were indeed his children, but here he was with Chartley, and he'd been linked to other men as well. Was he a bugger or wasn't he? For Bertie, it mattered not a whit one way of the other; it was just a curiosity. He loved his younger brother deeply, and it really made no difference whom he decided to fuck. Bertie knew that he was self-centered, and he was aware that he always put his own interests first, but to the degree that there was room in his heart for someone else, there was room for George. He suspected his older brother, Freddie, would take an entirely different view.
Bertie gently shut Granger's door and made his way back to his own quarters. Bertie's inclinations were entirely heterosexual, strongly so, so he decided to let his brother rest, and indulged himself in some quality time with his harem.
---
"George, how wonderful to see you conscious," Bertie said enthusiastically as he entered Granger's room. Granger had slept soundly for the entire night.
"It is good to see you, Bertie," Granger said sincerely. He grasped Bertie's hands in his own, and their eyes met, exchanging the considerable love they had between them.
"I was going to come up and check on you last night, but I opted to wait until this morning so you would not be vexed with me for sending your ship away," Bertie said playfully.
"Your instincts serve you well. You would not have gotten a very good reception," Granger said.
"But now you are no longer vexed?" Bertie asked, with his charming grin.
"I am less vexed," Granger said, and grinned back. "You could have waited a week or two."
"Clearly you have not spent any appreciable time with Sir Tobias Maidstone," Bertie joked.
"Ironically enough, I have travelled halfway around the world, supposedly in pursuit of this man, and I have yet to meet him," Granger said.
"I would not pin my hopes on intelligent and stimulating conversation," Bertie said, making them chuckle. Granger watched his brother, watched him carefully. He could read Bertie like a book.
"What is wrong?" Granger demanded.
"It is too soon to trouble you with other problems," Bertie said.
"And you know that by not telling me, you will only arouse my curiosity and impede my healing," Granger countered.
"Why don't you rest for the remainder of today, and tomorrow we'll sit down and I will explain everything," Bertie said, in an almost patronizing tone.
"I will not be kept in the dark," Granger said assertively. "And I will not be treated like a delicate doll." Bertie looked at him as if he were a child throwing a tantrum and that just made Granger angrier, and more defiant.
But instead of arguing the point, Bertie just shrugged. "Well then, if you are so strong and robust, let us see you make your way downstairs to the dining room. When you can do that, I will familiarize you with my affairs."
Granger glared at him, but Bertie just raised his eyebrows in what was either a challenge or a taunt, then got up and left the room. "Winkler!" Granger shouted.
"My lord?"
"Help me get dressed," Granger said. "I'm going downstairs to eat."
"My lord, you should stay in bed," Winkler objected. "You've only just barely escaped death."
"Well since I have indeed escaped death, it is time for me to start living again. And as I recall, one of my prime obligations is to torture you from time to time. Helping me get dressed and to the dining room will be how I achieve that goal for the present," Granger said.
"I must commend you on how well you achieve your objectives, my lord," Winkler grumbled, but he helped Granger put on casual clothes, not a full uniform. When he was ready to go downstairs, Jacobs appeared to help him. He put his arm around Granger and guided him along, his strength steadying Granger's uneven steps.
"It's good to see you up and about, my lord," Jacobs said. "We thought we'd lost you there for a time."
"I appear to be resilient," Granger said. "Thank you for your help."
"Anytime, my lord," Jacobs said with his casual air, the same one Granger had encountered when he'd been in Philadelphia. He helped Granger to the table and got him situated, while Bertie looked at him smugly.
Chartley came strolling in, followed by Somers. "What are you doing out of bed?" Chartley demanded.
"It appears that if I am to know the secrets of the world, I must leave my bedchamber," Granger said, giving Bertie a nasty look that was partially faked. "In any event, I think it is good for me." That was a true statement, and it occurred to Granger that Bertie had provoked him to make this effort for his own good, and that in and of itself was maddening.
Granger began to help himself to food, and found that he was ravenously hungry. He'd eaten some food yesterday, but had been nauseous, and that had made him worry that he'd be unable to retain it. Today, his stomach seemed just fine. "Your appetite has returned, my lord," Somers said with a smile.
"It has indeed," Granger said, and then turned to Bertie. "Perhaps now you will indulge me and share your problems with me."
"Captain Somers observed that Sir Tobias seemed to be giving up too easily when he agreed to leave for England on board Bacchante," Bertie said. "It appears he was correct."
Chartley looked at Bertie in confusion, as did Somers, who was certainly not smug about predicting Maidstone's stubbornness. Granger was surprised that Bertie had not shared whatever his news was even with these two men. "Sir Tobias is gone, so what else can he do at this point?"
"Sir Tobias has left, and he has taken something very valuable with him," Bertie said. "He has taken my correspondence."
"Your correspondence?" Chartley asked, horrified.
"I did not discover it until last night," Bertie said. "It was masterfully done. There were pages, mere pieces of paper put in place of the letters he took, so until I looked at them in detail, I did not notice they were nothing but gibberish. I had occasion to go back and search for a communication I received from Mr. Pitt, and when I went through my papers, I found they were all gone."
"What does this mean?" Granger asked. Sensitive correspondence was problematic. Granger had encountered that before, on his trip to Philadelphia. They'd captured a brig with letters from the French ambassador, and that had led to the ratification of the Jay Treaty between Britain and the United States. Would these letters have that kind of significance? Would they spark a geo-political event?
"If he reaches England with them, it could very well mean the government will be swept from office," Bertie mused. "And it will prove to be a tough go for many who are influential, including His Royal Highness the Prince of Wales."
"What schemes have you cooked up here this time?" Granger demanded. The last time he'd been in the Indies, he'd uncovered Bertie's plan to raid the Dutch East Indies when the Dutch were still allies, so there was no telling what he was up to this time. And there was a lot more on the line than Bertie's own reputation. If Bertie's letters caused a change in government, that would be acutely embarrassing to all of them, especially to their father. The King would be furious, since most of the ministers were men he had chosen, or at least settled for.
"Do not come to Amboyna presuming to judge me," Bertie snapped back. It was almost comical that he was unable to maintain his playful demeanor and his imperturbable confidence when dealing with his younger brother. Perhaps that was why they had sent him to deal with Bertie.
"If I am to be embroiled in your affairs, you owe it to me to at least disclose them to me," Granger said.
"We have made arrangements so the Dutch may continue to have intercourse with their colonies here," he said obliquely.
"What does that mean?"
"It means that we allow them to direct some of their trade goods back to the Netherlands," Bertie said. "As you can imagine, that is most lucrative."
"No wonder you are so rich," Granger noted.
"I am not the only one who has gotten rich from this arrangement," Bertie said.
"I do not understand why Sir Tobias was sent out here," Granger said, frustrated. "I discovered, but could not prove, that he was planning to send ships from here to Rio, and then transfer those goods to other ships for sale in France. How is that different from what you are doing?"
"It is no different, it is only the players who are different," Bertie said. "There is a schism, a divide in John Company. Sir Tobias owes his allegiance to one faction, I am part of another. This was their attempt to share in our ill-gotten gains by taking over and making them their ill-gotten gains."
"So all of these machinations, these things that have caused me to be sent around the world, revolved around an internal trade war inside John Company? A smuggling ring has absorbed a year of my time and damn near cost me my life?" Granger asked. He was angry, and he mentally noted that just as Bertie seemed unable to remain as controlled with Granger, so Granger had a similar problem dealing with Bertie.
"You are oversimplifying things, and their importance," Bertie said dismissively.
"Well then explain it to me," Granger said.
"George, there is a considerable drain on hard currency due to our trade with China," Chartley explained. "This arrangement with Holland benefited them, but it benefitted us more. The Company needed hard currency to pay for our trade goods with the Chinese, and this arrangement provided us with the silver to do just that. This intransigence of the Chinese to only accept silver in exchange for tea and the like is the primary challenge John Company faces with the China trade."
"Because they will not accept other goods in trade," Granger said, recalling what he'd been told by van Deventer. Chartley nodded.
"There is talk of using opium as a trading commodity," Bertie said. "It is illegal in China, but very much in demand there, nonetheless."
"Talk?" Chartley asked.
"I have been asked to offer my opinion on the matter, and I have been recalled to Calcutta to discuss it," Bertie said. "I will be leaving on the sloop Sultan which is in port, revictualing for our voyage to India."
"They may decide to retain you in India," Chartley mused.
"While I am gone, you may remain here and serve as governor in my place," Bertie said to Chartley. Granger had been watching their exchange as if he were a disinterested onlooker, but that statement summoned him back to the conversation.
"And that is not your decision to make, it is mine," Granger said forcefully. Bertie stared at him, stunned. He'd never dreamed that George would arrive and challenge his authority, or his position, as governor.
"My lord, it would appear that His Majesty's Privy Council has indeed given you that authority," Somers said, to make sure there was no question in the minds of these gentlemen. "I expect John Company will honor their authority, and yours."
"I expect they will," Granger said. John Company used to dominate Parliament, and the whole country, with their enormous wealth and power, but that had changed recently. There was no doubt about government supremacy over John Company affairs now, whereas fifty years prior, it may have not been so clear-cut.
"So you will remove me from this post?" Bertie demanded.
"I have not yet decided," Granger said. "But as it stands, we must divine a way to retrieve your correspondence before it reaches England."
"We could chase after Bacchante," Chartley suggested.
"Bacchante is fast, faster than any ship here, and she is also sturdy," Granger said. "The Sultan may be as fast, and possibly be able to catch her, but a sloop is ill-suited to a chase across the vast Indian Ocean and into the Atlantic."
"Well, I will come up with some sort of plan," Bertie said fatalistically.
"Gentlemen, I would like to ruminate on this for the morning. At dinner this afternoon, I will explain what we will do," Granger said assertively.
"You are not the governor, I am," Bertie said.
"I have the power to appoint the governor, so until I do, I would say that makes me the de facto person in charge," Granger said. "Or would you defy the King's authority?"
Bertie bristled at finding himself in a subordinate position to his little brother, while the other two men seemed amused. But Bertie knew when he was holding a weak hand. "Then we will all have to hope you are especially clever."
"Indeed," Granger said. He stood up and managed to walk out of the dining room, but making it back to his bedchamber without assistance was impossible. It was fortunate that Chartley was with him to prop him up. He helped Granger up to his room, and into his bed.
"Later, I am hoping to join you here and have you show me how well you have healed," Chartley said in Granger's ear, nibbling a bit as he did.
"I am hoping that I can convince you that I am doing just fine," Granger said with a smile. He let his body rest; let it collapse into an inactive state, while his mind raced with these events, and with the situation in front of him.
Copyright © 2014 Mark Arbour; All Rights Reserved.
53

5
Stories posted in this category are works of fiction. Names, places, characters, events, and incidents are created by the authors' imaginations or are used fictitiously. Any resemblances to actual persons (living or dead), organizations, companies, events, or locales are entirely coincidental.
Story Discussion Topic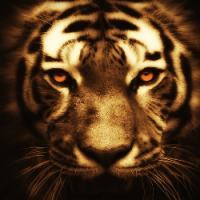 Open Club · 175 members · Last active
A fan club for Mark Arbour to chat about his stories
---
You are not currently following this author. Be sure to follow to keep up to date with new stories they post.
Chapter Comments
Newsletter

You probably have a crazy and hectic schedule and find it hard to keep up with everything going on.  We get it, because we feel it too.  Signing up here is a great way to keep in touch and find something relaxing to read when you get a few moments to spare.

Sign Up