Join For Free and Get Notified of New Chapters!

Are you enjoying a great story and want to get an alert or email when a new chapter is posted? Join now for free and follow your favorite stories and authors!  You can even choose to get daily or weekly digest emails instead of getting flooded with an email for each story you follow. 

 

Stories posted in this category are works of fiction. Names, places, characters, events, and incidents are created by the authors' imaginations or are used fictitiously. Any resemblances to actual persons (living or dead), organizations, companies, events, or locales are entirely coincidental.
Odyssey - 46. Chapter 46
We finally meet the guide.
April 1798
"You are a most enthusiastic and accomplished lover, yet you seem disturbed after we are together," Granger said to Wellesley. They'd just each had an intense orgasm, and now that the euphoria of that was fading, Wellesley was characteristically cold and withdrawn.
"This is illegal, and very dangerous," he said. "If we are caught, it will be the end of my career in the Army, and my public life in England."
"It would complicate things, but it would not be the end," Granger said philosophically. He used to share Wellesley's paranoia about being discovered as a sodomite, and it still concerned him greatly, but he did not see it as being quite as disastrous as Wellesley did. Perhaps that was because Granger was in a more secure position now, both socially and career-wise, while Wellesley was not. Rather, Granger tended to attribute it to his more deliberate analysis of the risks involved.
"How can you say that?" he asked, with uncharacteristic rashness.
Granger put his hand on Arthur's chest to calm him. "Let us look at the probabilities. First of all, unless either one of us were to foolishly reveal our relationship, or give some external sign, someone would have to discover us actually having sex to prove that we were sodomites." Granger paused to let those words percolate in Wellesley's brain. "You and I are both of us too careful to slip up and expose ourselves, don't you think?"
"I think you are correct," he agreed with a weak smile.
"I will give you my pledge, my word of honor, that I will not reveal that we have had amazing sex together," Granger said seriously, even though he was being slightly flirtatious.
"And I will give you mine," he responded.
"Then unless one of your fellow officers strolled in here, it is unlikely that we will be exposed."
"What about servants?"
Granger scoffed. "In this country, who would believe an Indian servant making such accusations? And what Indian servant would dream of doing that in the first place?" The staff that served them was subdued and respectful. That kind of revolutionary thought did not appear to be part of their make-up. "Even if they did, whom would they report it to? Your brother?"
"Richard would not appreciate that," Arthur allowed.
"He hates me, so but for the fact that he'd have to destroy you to destroy me, I might otherwise be nervous."
"He does not hate you, he is just bothered by you because you do not treat him with the obsequiousness he requires." That made them both laugh.
"I find that it is important to demand the respect one is due. I learned that the hard way, dealing with the Portuguese."
"Indeed?" he asked.
"When we had first arrived in Brazil, I treated them with courtesy and respect, bending over backward to be polite to them. I acted toward them much as I would act toward a Spaniard."
"And that had a poor result?"
"The Spanish know me, so I do not have to posture with them."
"I should think so. They gave you a medal."
Granger chuckled. "It is a lovely ornament."
"I think your other ornaments are lovely too," he said, getting frisky again. Granger giggled, then got back to the topic at hand.
"I had no similar history with the Portuguese, so they saw my politeness as subservience, and my accommodating manner a sign of weakness."
"How did you correct that?" he asked. That was so typical of him. He had an inherent drive to find and solve problems. In just their short time together, Granger was impressed with how meticulously he planned his operations, and organized his troops.
"When we arrived at Rio de Janeiro, I adopted a different posture. They sent a major to welcome me, and I sent him back. When they sent a Colonel, I agreed to enter port." He laughed at that.
"So I would have been good enough?"
"You are quite good," Granger said. It was amazing how much Wellesley learned to let his playful and humorous side go when they were in bed. "When I was introduced to the Viceroy, it was appropriate for him to receive me standing. I did not bow until he stood."
"You will have us at war with the Portuguese soon if you are not careful," he joked.
"I think not. They need us more than we need them at this point, although there is most assuredly mutual need." He nodded more somberly at that, at the knowledge that most of the world was in arms against Britain, or at best, in a belligerent peace. "In any event, my stay in Rio was both pleasant and rewarding, so if we find ourselves at war with the Portuguese, it won't be my fault."
"The Portuguese are not really an issue for me here in India," he mused. "It is the French, and their surrogates, that will prove the most challenging. We are destined to fight against Tipu Sultan again, against Mysore."
"I am unfamiliar with India and the relative strengths of its provinces," Granger said.
"Tipu gave us a pasting in the second Anglo-Mysore War, but we returned the favor during the third conflict. He lost half his lands, and it was a rather humiliating defeat."
"So why would he be a concern now? Surely he must be neutralized?" Granger asked.
Wellesley shook his head. "He is not. He lost before, but he did not have French backing in that conflict. In the upcoming conflict, he will."
"Will that matter? I did not think the French had sizeable colonies left in India," Granger noted.
"Pondicherry is the largest, but we captured that in 1793. Not 20 miles from here is Chandannagore, which was captured a year later. So while they don't have colonies here, they still have influence. They can fund Tipu, and help him garner allies and support."
"But you do not think it will matter," Granger said, smiling at Wellesley's confidence.
"It will not. We will thrash them." Their conversation had become less interesting as their bodies became more excited, and that led to their relative silence as they took care of their carnal needs. Wellesley was an animated lover, but had shown no desire to be penetrated, only to be the penetrator. Granger had no problem with that at all.
"You have given me a wonderful morning interlude, but I must go back to Government House and meet with your brother," Granger said with a smile.
"Try not to unduly annoy him," Wellesley said, making Granger chuckle. He left Wellesley's quarters and mounted his horse for the brief ride to Government House. He'd told Winkler that he was going over to the fort, and he'd put on his best uniform for the event, but he still went upstairs to his room to make sure his appearance was in order.
A knock at the door heralded the arrival of one of the footmen. "His Excellency requests that you join him in his study, my lord," he said.
"It would be my pleasure," Granger said, and followed the man down the stairs, through the grand entrance hall, and into Mornington's office.
Granger walked into the office, saw who was there, and froze. "Ah, Granger. Have you met Major Jardines?"
Granger's mind was reeling, trying to grapple with having Jardines thrust in front of him like this. He thought of Travers, of how he had died in Granger's arms, and how badly Jardines had hurt him. He remembered his pledge to himself that if he ever saw Jardines again, he'd run him through with his sword. Granger tried not to look at this man that he detested, forcing his eyes to be opaque and look beyond him, but the familiar ugly, pock-marked face was there, with the strangely attractive red hair to cap it off. He was about to unleash his full fury on Jardines, but then some sort of control switch flipped on in his brain, the switch that reminded Granger to shield his emotions and thoughts around strangers and enemies, the switch that went on when there was danger.
"Major," Granger said coldly, the best he could do. His mind worked like lightning, processing all of the emotions, feelings, and constraints he faced. He could not make a scene here in front of Mornington, if for no other reason than he would not give the man the satisfaction of seeing him unhinged. But there was another reason, an even more important reason, and that was the Brotherhood. Jardines had been sent here as a punishment for raping Travers during his initiation into the Brotherhood; to expose a rift between them, to make a scene now, would defy the orders and punishment Jardines had gotten, and that Granger had promised to uphold.
"It is good to see you, my lord," Jardines said. Granger fully paid attention to him for the first time, and could see how on edge he was. He was like a trapped tiger, just waiting to leap if he were attacked. Granger worried that if he didn't keep this situation calm, he may just prod Jardines into doing something really rash, like exposing the Brotherhood.
"I had heard you were in India, but I did not realize you frequented the route to Egypt," Granger said casually. The tension eased considerably after that, as Jardines let his guard down a bit.
"There are contingency plans that we have been working on," Mornington said. "There is uncertainty as to the Ottomans and their participation in this war. It is thought that if they enter it on the French side, we could possibly deploy the army here against them in Egypt."
"I had heard nothing about that," Granger said, even though it was a meaningless statement. There was no reason he'd be aware of such high-level strategic plans.
"It is quite confidential, so much that I did not feel it appropriate to reveal it to your brother or Lord Chartley," Mornington said. "Your need for a quick passage to Alexandria and beyond provides Major Jardines with an excuse to retrace his steps and to traverse that route again."
"I am pleased that our objectives appear to work in concert with each other," Granger said, then turned to Jardines. "When will you be ready to leave?"
"I need two days to prepare for our journey, my lord," he said.
"That should give Raymond time to get his ship ready," Mornington said, more to forestall Granger from pushing their departure up any more than that.
"Perhaps, if Your Lordship is free, we can discuss the route we will take, and what things you will want to take with you," Jardines said. The last thing Granger wanted was to be alone with this man, but he knew that they had to come to some sort of a working arrangement, and he needed to know what he was up against with this trip.
"I am amenable to that," Granger said.
"Jardines, I must consult with Lord Granger on some affairs of state. Be so good as to wait in the anteroom, and you two can meet after we are finished."
"Of course, Your Excellency," Jardines said, with a polite bow to Mornington. He gave Granger a similar gesture as he said "my lord," then left.
"You appear to know Jardines, and there does not appear to be any love lost between the two of you," Mornington said in an almost sneering manner.
"Major Jardines is a disreputable character," Granger noted coldly.
Mornington seemed to realize he was pushing Granger a bit too much with this conversation, so he changed his demeanor. "He is from London. That is almost a given." He got up and walked over to his bar and poured the both a glass of brandy. "I'm sorry to saddle you with him, but he is the best person to get you through. He knows the locals, and the route. He even speaks a bit of that gibberish they call a language."
"I will make the best of it," Granger said.
"Jardines was in Madras with another trusted courier, and they have both just arrived. I am sending the other man back to England via the Baghdad-Aleppo route. I have learned, as you are no doubt aware, that important news or events require multiple couriers. This man will be your backup, in the event you are delayed."
"That is a wise move," Granger said, surprising Mornington, who had probably expected an argument from Granger. Granger was smarter than that, smarter than to let Mornington bait him, and smart enough to know he was right, and that it was a good plan. He also noted that Mornington's attitude about this was considerably more urgent than when he'd first heard the news, which Granger inferred to mean that Bertie must have explained the true scope of what his correspondence had contained. That Mornington was worried about it spoke volumes about how damaging it might be. "When will he be dispatched?"
"He is sailing the day after you leave," Mornington said.
"That gives me time to draft dispatches for him to take, in addition to the papers you will give him," Granger noted.
"That is correct. He travelled here on a fast sloop, one that intercepted our fleet, such as it is. Admiral Rainier should arrive in port tomorrow. I thought you would want to know."
That would mean that in addition to all of this, Granger would have to contend with an admiral. That would be Peter Rainier, a man Granger had never met. Thank God he wasn't a Wilcox. "I appreciate the fair warning." Mornington just smiled and nodded, so Granger returned the gesture and exited the room, steeling himself as he did for the next challenge ahead of him.
Jardines stood to greet him as he came into the entry hall. "Follow me," Granger said in a clipped manner, and strode up the stairs without deigning to wait to see if Jardines was following him. He heard the clump of his footsteps, in any event. He led Jardines into his bedroom, the only room at his disposal, and felt uncomfortable doing so.
"I did not want to do this," Jardines said, before Granger could speak. "I tried to get Mornington to send someone else, but he's right, I'm the best man to get you through. And I think he enjoys seeing you irritated by getting stuck with me." Jardines was turning up his charm, but it had no impact on Granger.
"I had sworn that the next time I saw you, I would run you through with my sword," Granger spat at him. "I have only anger and loathing for you, for the despicable human being that you are, but it appears that despite my feelings, I must rely on you."
Granger saw Jardines color rise as he grew angry over Granger's insults. "You have made yourself quite clear, my lord," he said between clenched teeth. "Like you, I will perform my duties as regards this mission. But when our responsibilities are discharged, you will find me more than willing to offer you satisfaction." And with that, Jardines had all but challenged Granger to a duel. Granger found that strangely liberating, and felt his anger fading; an odd reaction, to be sure.
"I will look forward to that, and it will make our working relationship tenable for me," he said, accepting Jardine's challenge. Normally when men were slated to fight a duel, they would avoid contact, and pretend as if the other party did not even exist. That was impossible in this situation, which was why Jardines had raised his challenge in such a circumspect way, and why Granger had accepted it in such a similarly vague manner. They both understood this convention. "In the meantime, it would please me if you would advise me on how I should prepare for our journey."
Jardines reached into his document bag and pulled out a map. Granger took a chair and offered him one, then they used Granger's bed as a desk, such as it was. Granger got them both a glass of wine, and grabbed a pen and paper to make notes with. "Thank you, my lord," Jardines said as he took the wine.
"Certainly," Granger said, and actually smiled, so determined was he to do his duty and to see this through to the end.
"We will take a ship here, to Kosseir," Jardines said, pointing to a port on the Red Sea. "From there, we will take camels through the Hammamat Wadi, a dry creek bed, until we get to Kena. That is the hardest part of the journey."
"How long will that take us?" Granger asked.
"It is about 125 miles, my lord," Jardines responded. "It usually takes between 9 and 15 days, depending on how lightly we travel."
"Lord Chartley had advised me to bring little, and I have thus limited my entourage to two men," Granger said.
"That was good advice, my lord, and would have been my recommendation," Jardines said. "Once we get to Kena, we will board boats that will take us down the Nile to Cairo, then Alexandria."
"And how long will that take us?" Granger asked.
"That depends on the river levels. We will take larger boats down the Nile, and if there have not been rains, and the river is low, it will be difficult, and our progress will be slower, my lord."
"Can we not simply use smaller boats?" Granger asked.
"There are large crocodiles in the Nile, my lord. I would not fancy either one of us in a small boat, being capsized, and then eaten for a midday meal."
"That is certainly not how I had planned to end my days," Granger agreed jovially, then realized that at the end of all this, it was highly probable that he or Jardines would be dead, if only because of the duel they must fight.
"Nor is it my choice, my lord," Jardines agreed. "Once we reach Alexandria, I will help you to find passage on a suitable ship, and then I will return to India." So Jardines was, per his order of banishment, not allowed to go any closer to England than Alexandria, evidently. Granger felt sorry for him until he remembered what he had done to Travers, and then he found he had to work again to control his anger. "There is one more thing I had planned, if it is amenable to Your Lordship."
"What?" Granger asked.
"You are well-known in the Mediterranean, my lord. There is a high price on your head, and nothing would give the Bey of Oran more pleasure than to have you in his clutches. He has requested that you be delivered to him alive. You will not remain in that state for long if he achieves his goal, but perhaps you can imagine how horrible your remaining days on this earth will be if he succeeds."
"I am well aware of my lack of popularity in the Arab world," Granger noted drily.
"That makes traveling with Your Lordship through Egypt a dangerous venture, much more dangerous than one would normally experience."
"Surely you're not afraid?" Granger asked, almost accusing Jardines of cowardice. He saw the anger rise in Jardine's expression, and then smiled just before the man exploded to take the edge off.
"I have no fear for myself, only for you, my lord," Jardines said abruptly. Granger felt guilty for taunting the man unnecessarily. No good would come from being on combative terms with Jardines prior to and during this journey.
"Please pardon me for implying that you did," Granger said, with his sincerity shocking Jardines, who hadn't expected an apology. "How did you plan to compensate for the fact that I am so reviled?"
"I had planned to disguise you as a woman, my lord," Jardines said. "An unusually tall one. You may have to stoop as you walk."
Granger was too stunned to say anything, but when he did finally utter a sound, it was one of laughter. "I have never thought of myself as one so feminine that I could be mistaken for a woman."
"My lord, you are surely the ultimate masculine specimen," Jardines said flirtatiously, reminding Granger of how charming he could be. "While traveling through Egypt, you would be disguised as an Arab woman. They cannot reveal themselves in pubic, so they wear a hijab. It fully covers their face, so only their eyes are visible. In your case, that is dangerous, because your eyes are blue, and that is rare in this part of the world, but we will have to hope that goes unnoticed."
"And Arab women go about unescorted? Surely you can't pose as my husband or father, because then I would not be an Arab."
"That is correct, my lord," Jardines said. "When we arrive in Kosseir, we will be met by men who will escort us. The man in charge of that group will pose as your husband. That will give you status with the other men, and ensure that you are left alone."
"Will this other man know that I am a woman?" Granger asked.
"That depends on who the leader is, my lord. If it is someone we trust, I will tell him. If I do not know him, I will tell him that you are travelling to meet your father. I will explain that you had a tragic accident at sea and lost your companions, and I will ask him to escort you and to ensure your chastity."
"I find this frustrating and demeaning, but I can also see where having me traipse through Egypt in my dress uniform can't possibly help us on our way," Granger said.
Jardines laughed. "This much is certain, my lord."
"I have distracted you from my original question," Granger said affably. "How long will that next leg of our journey take?"
"It should take from 5-10 days to get to Cairo, and two additional days to get to Alexandria, my lord."
"It appears that I will have to pose as an Arab wife for the better part of a month," Granger mused, even as he chuckled about it.
"I am sure you will make for a very attractive Arab woman, my lord," Jardines said with a leer, a leer Granger remembered all to well.
"Hopefully not too attractive," Granger said, to deflect attention away from those sexual undertones.
"I can work with your staff to arrange for stores, my lord. The only thing you will need beyond that is an extra gown or two to change into, and money."
Granger actually laughed at that, at the thought that he'd have to have multiple dresses to change into, and multiple hijabs. "Let us hope I can find a fashionable tailor here in Calcutta."
"I will arrange that, my lord," Jardines said. They were being positively jovial as they worked through the arrangements, something that was maddening to Granger. He knew it was necessary, and he'd resolved to be pleasant and cooperative, but it wasn't supposed to be enjoyable. That seemed to be incredibly disloyal to Travers, to have an enjoyable conversation with his rapist.
"I will leave my Egyptian wardrobe in your hands," Granger said. "And what is to be our reason for transiting through Egypt?"
"Your reason, my lord, is to return safely to your father in Alexandria after your terrible voyage. I am merely the man who helped rescue you and bring you this far. I have styled myself to them as a man of letters, as an antiquarian of sorts."
"Either their perceptive abilities are severely lacking, or you are a good actor," Granger joked. He and Jardines both laughed.
"Let us hope it is a little of both, my lord," he said. "I am not sure if you are interested in ancient Egyptian culture. It is quite fascinating."
"I have not studied it much. Perhaps I can acquire some books on it," Granger mused, more to himself.
"That will not be necessary, my lord. I have quite a few books, and I will be happy to make them available to you. It will give you something to do on our voyage to Kosseir."
"I would be most obliged," Granger said.
"We will not be able to travel as fast down the Nile as we would prefer, my lord, due to my pose as an intellectual."
"You must stop and give lectures as we go?" Granger asked, making them both laugh.
"No, but I must stop and see some of the ancient sites along the way. I think that if nothing else impresses you, the Pyramids at Giza most certainly will." Granger paused to think about that. They were one of the Wonders of the Ancient World. He had never thought he'd actually get to see them. That was some small compensation for his arduous journey and his need to pose as a woman.
"That may indeed prove interesting," Granger said.
"There is one other advantage to you being a woman, my lord," Jardines said. "We need to carry money with us, hard currency. It is possible that money I have will be stolen, either surreptitiously or forcefully. It is unlikely that they will molest you."
"So I am to be the banker on this trip?" Granger asked. He wondered why he had suddenly worked himself into such a pleasant mood.
"So it would appear, my lord," Jardines said, then got somber. "I heard about your battle with the fever. They say it was a near thing."
"For once, the gossip mill is accurate," Granger noted.
"I have seen it before, my lord, and you should know that it is possible for the fever to return. I will bring along some medicines in the event that happens, but this part of the world we are going to is violent and full of pestilence."
"I appreciate your concern," Granger said, and meant it. It was going to be difficult to hate Jardines if he was this caring and charming for their entire trip.
"Then if you will allow me to take my leave, my lord, I will go and make arrangements so we may leave at dawn on the day after tomorrow," he said.
"Thank you very much," Granger said. "I am told our fleet is due today or tomorrow, so I will undoubtedly be occupied aboard the flagship. Otherwise, you may find me ashore."
Jardines made to walk out of Granger's bedroom, then stopped abruptly and strode back to Granger until they were no more than two feet apart. "I do not want you to hate me, George, and I do not want to fight a duel with you."
The sincerity in his voice, and in his eyes, along with the informality of his words, shocked Granger. "After what you did, I am not sure that avoiding either one of those things is possible."
He thought that would annoy Jardines, but instead he just nodded, even as his eyes bore into Granger's. "I would like to ask you for a favor, for a very large indulgence."
Granger almost wondered if Jardines was going to ask if he could fuck Granger. Granger almost wanted him too. "Go on."
"The act you are so angry about is more complicated than you may be aware of," Jardines said.
"You mean that there is some justification for you raping Captain Travers?" Granger demanded. The outrage in his voice was evident, even if he managed to control his volume.
"I am not sure I can justify it, but I think I can explain it so maybe you will not think me the most horrible person in the world," he said. "We do not have time now, and I do not think you are in a mood to hear me out."
"I hardly think my moods are relevant to this situation," Granger snapped, all but validating what Jardines had said.
"George, I was drunk when it happened, but I was also angry, and jealous," Jardines snapped. "I have also paid a high price for my sin. I am stuck in a place that I detest, going places I don't want to go, and doing all the dirty work that John Company can dream up for me."
"I am not convinced that was a high enough price," Granger said, somewhat self-righteously. Rather than get angry at his retort, Jardines just sighed.
"We will have a long voyage ahead of us. It will give us something to talk about," he said, then simply turned on his heel, and strode out the door.
Copyright © 2014 Mark Arbour; All Rights Reserved.
46

5
Stories posted in this category are works of fiction. Names, places, characters, events, and incidents are created by the authors' imaginations or are used fictitiously. Any resemblances to actual persons (living or dead), organizations, companies, events, or locales are entirely coincidental.
Story Discussion Topic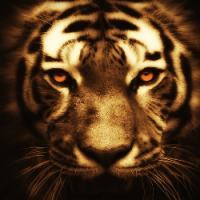 Open Club · 175 members · Last active
A fan club for Mark Arbour to chat about his stories
---
You are not currently following this author. Be sure to follow to keep up to date with new stories they post.
Chapter Comments
Newsletter

You probably have a crazy and hectic schedule and find it hard to keep up with everything going on.  We get it, because we feel it too.  Signing up here is a great way to keep in touch and find something relaxing to read when you get a few moments to spare.

Sign Up