Join For Free and Get Notified of New Chapters!

Are you enjoying a great story and want to get an alert or email when a new chapter is posted? Join now for free and follow your favorite stories and authors!  You can even choose to get daily or weekly digest emails instead of getting flooded with an email for each story you follow. 

 

Stories posted in this category are works of fiction. Names, places, characters, events, and incidents are created by the authors' imaginations or are used fictitiously. Any resemblances to actual persons (living or dead), organizations, companies, events, or locales are entirely coincidental.
Odyssey - 51. Chapter 51
June 30, 1798
"My lord, it seems that we will arrive at Kosseir tomorrow morning," Raymond said with relief. Their voyage had taken much longer than he'd planned, but that had given Granger an opportunity to read Jardines' books on Egypt. Granger had mentally allotted himself a day or two to enjoy these ancient sites, deciding that with the vagaries of wind and travel, it would not make a difference in the end. At the same time, he knew that the sense of urgency that had driven him forward on this trek would probably reassert itself and foil those plans.
"I am glad for it, even though it means I will leave the comfort of your vessel behind," Granger said gracefully, then lifted his glass to convert his statement into a toast. "I cannot imagine a better captain and host."
"Hear hear!" Jardines said, perhaps a bit too loudly, since he was quite inebriated. Granger smiled at Jardines, and the randy major grinned back at him. He had helped Jardines heal some of his wounds. That had taken the physical form, as Granger, Winkler, and Jacobs had helped Jardines work the opium out of his system; and it had taken the psychological form, as Granger had helped Jardines forgive himself for what happened to Travers, just as Granger worked to forgive Jardines for that unfortunate episode. But it was the sexual form that truly brought the smile to Granger's face. He had let Jardines fuck him constantly with his huge cock, and had found that once he was used to it, the biggest challenge was not screaming in ecstasy as Jardines fucked him.
Granger pondered that, for his own part, he had recovered as well. He felt as if the fever was now truly out of his body. It was as if an evil spirit had inhabited him, and had finally chosen to take its leave of him. He noticed that his appearance had largely been restored, with his boyish good looks marred by only a few small wrinkles around his eyes, a sign of the trauma his body had endured courtesy of those tropical climes.
"One can only be as gracious as allowed by one's guest, my lord," Raymond toasted in response, pulling Granger from his introspective fog. They were really enjoying this dinner, and presumably Raymond had pulled out the remains of his cabin stores for this last supper before they arrived at Kosseir. That was the only reason Granger could really fathom for this gala party Raymond was throwing for them.
Granger was distracted again as Winkler and Jacobs came in. "We're sorry to interrupt you my lord," Winkler said. "We need to change your coat."
"Now? In the middle of supper?" Granger asked. He studied Winkler carefully, trying to figure out if he had been drinking.
"Yes, my lord," Winkler said. "It is most important."
Granger stood and eyed him harder, and saw the twinkle in his eye. "And why is it so important?"
Winkler reached his hand back and took Granger's jacket from Jacobs, then held it out to Granger. "You are missing an epaulette, my lord."
Granger studied his coat, and then smiled, as he remembered the significance of this day, June 30, 1798. It had been three years to the day since he had read himself in as captain of the Belvidera. As a captain with less than three years' seniority, he had only been allowed to wear one epaulette. Now that he had reached three years' seniority, he would wear an epaulette on each shoulder. He harkened back to the court martial he'd been assigned to by Jervis, back in the Mediterranean. He'd been the only captain with a single epaulette, a mark of his junior status. Next time he was asked to sit on such a court, he thought ruefully, he'd at least look as senior as the other captains. He was about to chide himself for forgetting this monumental date in his career, and to embark on a diatribe of self-flagellation on how that showed how detached he truly was from his ship, but forced himself to just enjoy the moment.

"Thank you, Winkler," Granger said, remembering the most important thing: that Winkler had remembered this day, and had made sure that it was special. "It would please me if you and Jacobs would join us in a glass to celebrate."
That was pretty unorthodox, to ask his coxswain and his chief servant to dine with him and the other officers, but Granger wanted to show them how much he appreciated them remembering his anniversary, and besides, this was a merchant ship, where discipline was more relaxed. They argued with him, but he persuaded them to sit down without too much effort. "Thank you, my lord," Winkler finally said.
"I think all that additional gold lace makes you look quite handsome, my lord," Jardines joked, making them all laugh.
"I do not need such baubles to look handsome, Major," Granger joked back, fueling their laughter.
"To the handsomest captain in His Britannic Majesty's navy," Raymond said, gesturing to Granger as he lifted his glass. "Begging your pardon, my lord," he added, which just made it that much funnier.
They had a truly wonderful time, and Granger thoroughly enjoyed himself. When the party finally ended, Granger went back to his cabin to remove most of his clothing but for a pair of trousers and a shirt. Then he snuck across the corridor to Jardines' cabin, and found him as he had so many times: lying on his cot, stark naked, stroking his huge dick. "Have a seat," he said to Granger, gesturing at his groin.
"It will be my pleasure," Granger said, as he shed his trousers and shirt. He climbed into the cot and squatted over Jardines, then reached underneath himself to slather lanolin on his hole. Jardines had already lubed his dick up; using the lotion to smooth his stroke as he slowly masturbated himself. Granger lined up the massive thing to his hole and lowed himself down, taking Jardines in one fluid and only slightly painful movement.
"You are exquisite," Jardines said with a sigh, savoring the feel of having his cock enveloped by Granger's ass.
"Fuck me," Granger said, his eyes crazed with lust, and so Jardines did, taking Granger on yet another magical sexual ride.
July 1, 1798
Kosseir
"It does not appear to be much of a port, my lord," Raymond said, as the anchor of the Sultan splashed into the water.
"I fear you will be hard-pressed to find adequate provisions here, Captain," Granger said sympathetically. "Hopefully your passage home will be faster."
"I must apologize for that, my lord," Raymond said. The headwinds had been maddening.
"If I were to blame you for the weather, someone else may do that to me in the future," Granger joked. "You did a remarkable job of making as much progress as you could; given the winds and tides you were given."
"Thank you, my lord."
"I have said as much in my reports to the Admiralty, to Lord Mornington, and to the directors of The Honorable East India Company," Granger said. He wondered at how ironic it was that the word 'honorable' was included in John Company's official name. "Let us hope that I am popular enough when I return to England that it does you some good."
"I am sure Your Lordship will be quite popular," Raymond said with a smile. "Thank you for those positive recommendations."
Granger pulled out a purse filled with money, slightly heavier than the one he'd given Raymond when he arrived in Calcutta. "Here is perhaps a more tangible sign of my appreciation," he said, as he handed it to Raymond.
"Your Lordship is known for his grace and generosity," Raymond said smoothly. "I am lucky to be the recipient of both those things." Granger suspected the young captain had thought up those phrases in advance, since it did not seem to be symptomatic of his style of speaking. "Will you be going ashore?"
"Anxious to be rid of me?" Granger joked. "Major Jardines is ashore, arranging for our passage. I will go ashore when he alerts me that he is ready."
"Of course, my lord."
"In the mean time, I will endeavor to stay out of your way. Hopefully I will be ashore by the time you are ready to sail."
"We will remain here until you are ready to disembark, my lord," Raymond pledged.
"Then we will hope, for both of our sakes, that I am on my way shortly," Granger said with a smile. He turned away from Raymond and headed to the side of the ship, where he stared out at the small, dusty port. There did not appear to be much there at all.
Winkler suddenly appeared next to him. "We've got all of your things ready, my lord. Will we be wearing our gowns ashore?" Granger had tried on the dresses that Jardines had gotten him, and Winkler had found that quite amusing until Jardines pulled out a couple for him. He did not feel the need to put them on while they were still here on the ship, so he'd opted instead for a casual outfit, with trousers and a cotton shirt.
"I suspect we will," Granger said, then laughed at Winkler. "You have a choice. You do not have to wear a dress."
"I don't, my lord?" Winkler asked.
"No, you don't. You are allowed to attend me if you are a woman, or a eunuch. So if you don't want to wear a dress, we can simply remove your balls," Granger noted wryly.
Winkler frowned. "I suspect that if Your Lordship can survive wearing a dress, so can I."
"Promise you'll bear me no malice if my dress makes me look better than yours," Granger joked, getting a chuckle from Winkler.
"I'm not sure that being attractive in a gown is a positive attribute in this region, my lord," Winkler noted.
"You may very well be correct. I will try to protect you from over-sexed Arabs."
"I would be most appreciative, my lord," he said. They stared off at the port, and Granger took up his glass to scan the place.
"Winkler, if I am not mistaken, I see a serpent on that hill," Granger said, even though he saw no such creature. He tried to hide his grin, but couldn't quite do it, revealing to Winkler that he was teasing the poor fellow.
"I think Your Lordship promised to try and keep such creatures away from me," he grumbled. "With your permission, I'll go attend to your dinner. I am uncertain as to what food we'll find ashore."
"As am I," Granger agreed. In the end, he got bored with just waiting, so he opted to go below where it was slightly cooler.
Granger tried not to let the delay in disembarking bother him, but it was hard to do that, as he was not a patient man. Winkler noticed it in Granger's mood, which had been quite euphoric when they'd arrived, but as the morning had progressed, and now that Granger was sitting down to dinner with no news, he was decidedly less pleasant. Commotion on the deck alerted Granger that something was happening, that someone had most likely arrived, a supposition that was supported when Jardines entered the dining room. "Welcome back," Granger said, his mood pleasant again.
"Thank you, my lord," Jardines said. Granger paused to note that he was one of those men who could call him a bitch while fucking his brains out, then return to a smooth deferential attitude when they were in public. He appreciated that. "I have met our guide."
"Indeed?"
"He is Kashvili Akbar, and he is a distant relative of Murad Bey, one of the rulers of Egypt."
"You have found me a guide who is an Egyptian aristocrat?" Granger asked, chuckling. "You must think me a terrible snob."
Jardines smiled. "I know you are nothing of the kind. I am of a mind to trust him with your identity, as I think he will figure it out anyway."
"You are suggesting that we are better served by taking him into our confidence and risking his betrayal; rather than having him find out I am not, in fact, a voluptuous Arab woman on his own?"
"I am, my lord," Jardines said. "If he finds out on his own, he will feel less bound to keep our secret."
Granger was in no position to argue with Jardines, since he had not met this man, and could gain no idea of his character without doing so. Even then, who was to say the man would not be deceptive? It was a risk he would have to take. "I trust your judgment in this matter."
"Thank you, my lord," Jardines said, then grinned. "I assumed that would be the case, so I took the liberty of bringing him out to the ship. Should I show him down?"
"Of course," Granger said. While Jardines went to get this guest, Granger summoned Winkler. "Winkler, will you put out another plate for our guest, and one for Major Jardines as well?"
"Aye aye, my lord," he said, and accomplished that just as Jardines brought the Egyptian man down to their cabin.
              "My lord, allow me to present Kashvili Akbar," Jardines said, in French.  "This is Captain the Right Honorable Viscount Granger, of His Britannic Majesty's navy." 

Granger rose to greet this man, who was nothing like he expected. Granger had supposed he would be a scruffy man, with a round face, who had the overall appearance and smell of a goat herd. This man was nothing like that at all. From his crisp, thin nose to his well-defined but thin lips, he was stunningly handsome. He wore a beard that was trimmed neatly, while the rest of his black hair was covered by a turban of sorts. And staring out at Granger from behind that handsome face were two greyish-brown eyes that were as intense as they were beautiful. He noticed that the man seemed clean, which would appear to be a luxury in this part of the world. "I am assuming that you speak French?" Granger asked him in that language.
"I do," he responded. "I did not know it was you I was to escort through Egypt." There was considerable antipathy in his eyes now.
"I have just had the pleasure of making your acquaintance, and you are already displeased with me?" Granger asked, being slightly coquettish. "I am usually known to be more charming than that."
He had expected the man to relent, to respond to his demeanor, but he did not. "You are not a popular person in this part of the world. Traveling through Egypt, or anywhere in the Ottoman Empire, is very dangerous for you. If they catch you, you will die, and it will be a very unpleasant death."
"I am trying to decide if you share the same hatred for me that some of your countrymen have, or if you are afraid lest they find you with me and exact the same penalties from you they would exact from me," Granger said, shedding his pleasant façade.
"You are calling me a coward?" he demanded, full of outrage.
"I am doing no such thing," Granger asserted strongly. "I am merely trying to understand why you seem to bear me so much animosity."
"You alone have killed over four thousand men in the great massacre of Oran, and then you assaulted the citadel, daring to shell a mosque, no less, and absconded with the treasures of the Bey. If I have animosity, it is because of the murdering and pillaging you have done!" He all but spat these words.
"I am confused," Granger said calmly. "It is as if we are talking about two entirely different events." Granger marveled at how his calm, factual statement had calmed the man.
"I do not understand," he said curiously.
"I did not attack the Bey's fleet, his fleet attacked me. We were sailing to Oran to seek the release of a British ship he had captured, in violation of our peace treaties. So you are mad at me for defending myself, for not allowing myself to be killed instead of the men who attacked me?"
"You say they attacked you, they say you attacked them. Who am I to believe?"
"Well, I would submit as evidence the fact that we were anchored when we were attacked," Granger said, forcing his tone to be calm and not sarcastic. "Usually, one is not the aggressor when one is merely floating."
"You were anchored?" he asked, clearly not believing Granger, but curious, nonetheless.
"I was," Granger stated firmly. "There were no winds when we sighted the Bey's fleet, so we anchored, and rigged a spring so our ship was maneuverable. If we would not have been anchored, we would not have been able to beat them off."
"How is it possible that being anchored makes you maneuverable?" he asked curiously.
Granger took some time to explain to him how a spring cable worked, and how, once it was rigged, a ship could be pivoted merely by turning the capstan. "It was entirely within their power to avoid us, but they thought we were vulnerable, and wanted to capture a valuable prize, so they attacked us."
"That is not what I was told," he said, less convinced than he had been before.
"And from whom did you hear this? I was not aware that there were any survivors. As soon as the battle was over, the sea first turned gray, as the sharks descended upon us, and then red, from the blood of their feast." Granger watched him struggle with what he had once believed; only now he suspected it to be false.
"I merely heard the reports," he said.
"I had a different vantage point, since I was there," Granger snapped. "When I went to retrieve the British ship, I was received so rudely, with demands for my surrender, that I instead demanded a ransom from the City of Oran. We took two ships full of Christian slaves, a ship filled with luxuries sent to the Bey by the French, and our own ship. I took the Bey's ruby and presented it to my King as a gift from the Bey, to atone for the Bey's memory lapse, where he forgot we were allies. And I acquired some gold, which I shared with my men, as the just spoils of war. I did not bombard a mosque. I did fire a shell at the Bey's palace, in order to overcome his stubbornness."
"I see," he said, considerably more cowed.
"So what you see as an act of terror, my countrymen saw as an inspired act of bravery," Granger said, hoping he didn't sound vain as he said that. "I have only made war on those who would make war on me."
Granger paused, and directed them to the food Winkler had brought out, and that gave the Egyptian time to ponder their words. "I appreciate you explaining your encounter. I should have suspected that the truth was being bastardized."
Granger smiled, if for no other reason than to thank him for believing Granger. "It is my experience that the truth is quite expendable when money and power are factored into the equation."
He smiled back and nodded, then got serious again. "While you have convinced me that you are not the great Satan, it is unlikely you will be able to convince others who would identify you. That still makes traversing the Nile, as you are wont to do, a very hazardous venture."
"Major Jardines suggests that you are trustworthy and skilled at this task, and I trust him, and by extension, you, to get me through to Alexandria," Granger said. "I am willing to rely on your counsel as to how best to accomplish that, but I must reach Alexandria as soon as possible."
"If we are to be successful, you must go alone," he said.
"You can't mean that," Jardines objected. "We are a small party as it is. There are only four of us. Surely that is not enough to arouse suspicion?"
"We can disguise you as a woman, but if you have men around you who are Christians, it will raise questions," he said. "If you have a servant who is a man, or is dressed as a woman but with white skin, it will be noticed."
"You are saying that if I am alone, it will be easier to hide me in a sea of Arab people?" Granger asked.
"Anyone else you bring with you will merely increase the risk of your detection," he said firmly.
"How will you hide me?"
"You will ride on a camel, alone, with a hijab covering your face. I will say that I have taken you as my wife, and no one will disturb you. No one will talk to you, and you will talk to no one."
"Will I have no servants, no one to assist me?" Granger asked. He could fend for himself, so it was not that he was worried. Rather, it was the appearance of the thing. "Surely one of your wives must be provided with people to tend to her needs."
"I can provide a servant for you," he said.
"But then that person will know who I am," Granger objected. "I am not trying to be contentious, but I am unclear as to how that is any different from me bringing someone along."
He looked puzzled by Granger's arguments. "Your presence here has altered my plans somewhat," he said pensively. "I have not had time to think it through."
"I can certainly understand that," Granger said soothingly. "Can you tell me when you will be ready to leave for Kena?"
"I had planned to leave on the morning after tomorrow," he said. "That gives me time to assemble the men, camels, and supplies."
"Why don't you come aboard tomorrow morning and we will confer further, and finalize our plans," Granger suggested. "In the meantime, I will provide you with funds to assemble our party." Granger handed Akbar a purse full of coins.
"Then I will call on you tomorrow morning," he said, as he stood up. He took his leave of them, while Jardines escorted him over the side. Jardines returned shortly, followed by Winkler, Jacobs, and Raymond.
"My lord, I do not think it is advisable for you to make this trek alone," Jardines insisted. "I am not sure that I trust him."
"Not to imply that you are not a skilled fighter, Major, but if he truly has evil intentions, I am not convinced that you and Jacobs, with your brawn, would dissuade him. I am quite sure that Winkler wouldn't," Granger said, teasing Winkler.
But Winkler was not in the mood to joke around. "My lord, you must take me with you."
"Must I?" Granger asked acidly, reminding Winkler of his place. He just as quickly relented. "It is my intention to do so, but if I am prevented from taking you with me, I still must make this trip."
"Why would it be easier without us along, my lord?" Jacobs asked. He'd heard all about Granger's battles with the Bey of Oran from the seamen on Bacchante, and probably from Winkler, so Granger did not have to expand on that.
"As hard as it is to comprehend, I am reviled in this part of the world. As that is the case, the less attention I draw to myself, and the more I can blend in, the better," Granger said.
"Perhaps there is an alternative plan," Jardines said, thinking out loud.
"Major?"
"Perhaps we can follow behind Your Lordship by a couple of days or so. We would not be there to immediately forestall any problems, but we could possibly arrive in time to help if you were to encounter difficulties."
"Possibly," Winkler said dubiously.
July 5, 1798
Wadi Hammamat
              Granger tried to remember a time in his life when he had been more physically uncomfortable, but could not conjure up such a memory.  He fancied that the only thing worse than being him, would to be the camel that patiently plodded across sand dunes.  All around them were seas of sand, with the trail being nothing more than a ridge on top of the highest dunes.  It was hot, hotter than Granger could describe, and he found himself hard pressed not to consume inordinate amounts of water and wine.  Unfortunately, those items were being carefully rationed, because to run out of them would mean certain death. 

They'd left Kosseir two days ago, riding on these interesting beasts that seemed immune to the thirst that dominated the men they carried. The pace was slow and plodding, but that made sense, since the heat sapped their energy so completely. Ahead, Granger saw rocky hills, hills that looked desolate, and no more inviting than the sand dunes they'd been traversing. His military mind merely saw it as a place of risk, with the opportunity for ambushes, or worse, the opportunity to get lost, both real possibilities.

He looked over to Winkler, who was sharing a camel with him. Since they were both presumably women, they were also presumably light, and a camel should be able to handle their weight. Granger suddenly felt sorry for this unfortunate creature, who was suffering the most because of their deception. In the end, he had convinced Akbar that he must have Winkler with him. Granger had wisely decided that winning an argument with Akbar would be easier than winning an argument with Winkler. Jardines and Jacobs would follow a few days after them, as per Jardines' plan. Granger wondered if that would be possible. It did not seem as if there was a surplus of guides and camels in that barren town, and they had encountered no caravan coming from the other direction.
He tightened his hijab around his face, not to hide himself, but to keep the flies away. Granger suspected they would have assaulted them anyway, but in this case, they were doubly attractive because of the paint on their faces. Akbar had decided that their skin must be darker, and he had concocted some face paint that seemed to have, as its primary ingredient, wine. That made Granger's face sticky, and prevented him from wiping his brow, lest he wipe the paint off. So he and Winkler rode, with sticky faces hidden by cloth garments, sweating profusely as they traversed this desert. The one advantage to this arrangement though was that they were high off the ground on the camel, and isolated from the others in the group. It made it safe for them to talk, if they did it in a muted way.
"Didn't we leave with fourteen men?" Winkler asked, referring to the other members of the party besides himself, Granger, and Akbar. Granger had made Winkler stop using his honorific title, because there was no need to risk discovery by adding a phrase like 'my lord' that could give them away. In addition, they spoke Spanish with each other, so if they were overheard, the words would not be as damning as English words.
Granger counted twelve men, even as he nodded. "If you look ahead in the distance, you'll be able to make out some dust clouds. I suspect they are forward scouts." Granger had to silently give Akbar credit for having scouts ahead of them, but that was the only thing he would give him credit for. It was a huge security breach that there were no men behind them, to see if they were being trailed, but that served to benefit Granger, so he said nothing. A rear guard may encounter Jardines and Jacobs.
The eight soldiers around them conducted themselves in a rowdy and undisciplined manner, something which was much more of a concern to Granger. The four servants who came along were more docile. As if he was reading his mind, Winkler commented on it. "He doesn't have control of his men."
"He does not," Granger agreed. Akbar had two other men who appeared to be his lieutenants, and the other eight were all the equivalent of soldiers. His lieutenants appeared to be linked to the soldiers, as if they were retainers they had brought along. "This is much what it must have been like in medieval times, when each lord brought his own army with him."
"Tough to be the king in a situation like that," Winkler noted, and he was right. And it was tough for Akbar to maintain control over his men. The three of them, Akbar and his lieutenants, were like young rakes on a bender, more of a team than a group with a designated leader. Granger had watched, amazed, as one of them had actually stood up to Akbar yesterday. He had expected Akbar to run him through with his blade, but instead, Akbar backed down.
None of this would concern Granger, but such a disunified command made his situation more precarious. "How did you do with the men last night?"
"Got a few pinches to my posterior," Winkler groused, "but otherwise I was fine."
"I suspect that happens aboard ship," Granger teased. And so they went, slogging along through the desert. When night approached, they found a suitable campsite, and the men set up their tents. Granger and Winkler found they had little to do, which was just as well. As soon as they dismounted from the camel, Granger had to bend his knees and stoop low, so as not to reveal his height. That was easy enough to do for short periods of time, what with the full gowns he and Winkler were forced to wear. Winkler was short enough that he didn't have to take that precaution. The servants would then make dinner, such as it was, and Winkler would see to getting their provisions. And when that was accomplished, they were able to relax in their tent.
Granger had just finished washing the paint off his face when the tent flap opened. He pulled his hijab across his face quickly, hiding before the intruder could announce himself. He relaxed when he saw it was Akbar. "I must sleep with you tonight," he said softly.
A less romantic setting was hard to imagine, if that were on Granger's mind. They were dusty and sandy, and the stench from their bodies after being in the desert for three days was already starting to become unpleasant. "And why is that?" Granger asked.
"The men are asking why I am not sleeping with my wife," he said. "They are questioning whether I am a man or not."
"So you have come to claim your marital rights?" Granger joked.
"That was not my intention," Akbar said definitively.
"You have an interesting way of leading your men," Granger said, and regretted his words as soon as he spoke them. There was no reason to create conflict with Akbar.
"What do you mean?"
Granger sighed internally. "It is different than I am used to. I am used to giving orders to my subordinates, and being obeyed, just as I obey orders from my superiors."
"I am obeyed," he asserted strongly.
Granger eyed him coldly. "You are not. They do not respect you."
Fire flashed in his eyes. "You do not understand the ways of our people."
"I understand men, and I can see how they treat you," Granger said.
"Then perhaps I need to assert my manhood more," he said, moving closer to Granger.
"If fucking me will give you balls to deal with your men, I will willingly invite you into my bed," Granger said acidly. Akbar glared at him, but said nothing. As a male specimen, Akbar was very attractive. As a man, he was not. They said nothing for the better part of an hour, and then Akbar left their tent and headed back to his own.
Copyright © 2014 Mark Arbour; All Rights Reserved.
Stories posted in this category are works of fiction. Names, places, characters, events, and incidents are created by the authors' imaginations or are used fictitiously. Any resemblances to actual persons (living or dead), organizations, companies, events, or locales are entirely coincidental.
Story Discussion Topic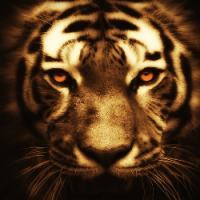 Open Club · 175 members · Last active
A fan club for Mark Arbour to chat about his stories
---
You are not currently following this author. Be sure to follow to keep up to date with new stories they post.
Chapter Comments
Newsletter

You probably have a crazy and hectic schedule and find it hard to keep up with everything going on.  We get it, because we feel it too.  Signing up here is a great way to keep in touch and find something relaxing to read when you get a few moments to spare.

Sign Up