Join For Free and Get Notified of New Chapters!

Are you enjoying a great story and want to get an alert or email when a new chapter is posted? Join now for free and follow your favorite stories and authors!  You can even choose to get daily or weekly digest emails instead of getting flooded with an email for each story you follow. 

 

Stories posted in this category are works of fiction. Names, places, characters, events, and incidents are created by the authors' imaginations or are used fictitiously. Any resemblances to actual persons (living or dead), organizations, companies, events, or locales are entirely coincidental.
Odyssey - 52. Chapter 52
July 11, 1798
Wadi Hammamat
"We will stop here for the night," Akbar said to them quietly. "Tomorrow, we should reach Kena." Granger surveyed the inhospitable terrain skeptically.
"One more day on this damnable beast," Winkler said to Granger quietly as they dismounted.
"I, for one, am most happy for this creature, otherwise we would have to walk," Granger whispered. They'd gone from the sand dunes of the Wadi to sandy roads winding through rocky hills. Then they'd transitioned to larger mountains, with dirt paths that wound through them like a maze. Granger had no idea which path was the correct one, and had been amazed at some of the choices these men had taken. Paths that had seemed small and insignificant had ended up being the right path; whereas larger paths appeared to lead nowhere. Without Akbar, they would have already perished.

Yet Granger felt he was in a race to get to Kena, a race between their safe arrival on the one hand, and Akbar's complete loss of control over his men on the other. Last night, Granger had barely managed to save Winkler from being raped, and fortunately that rescue had happened before the offending soldier had discovered that Winkler was a man. Today, if anything, discipline seemed worse, with the lieutenants openly disregarding Akbar.
Dinner was a tense affair, with the men eying Granger more brazenly. There was one soldier, a large man who appeared to be in his thirties, who was particularly attentive. Granger ignored them, making sure to keep his eyes as narrow as possible, and looked down as much as he could. Blue eyes would be likely to raise suspicions. Granger and Winkler retired to their tent, but remained cautious. "Keep your knife handy," Granger whispered. They each had a knife strapped to their legs, and Granger had a longer one that was attached to the inside of his dress.
"They seem particularly rowdy tonight," Winkler said. The men were not supposed to drink alcohol, as it was against their religion, yet they did. He and Winkler stayed in their tent, listening to the rowdy voices, until finally the men went to bed. Granger had expected a visit from Akbar, as he had come in to stay with them every night, but tonight he hadn't appeared. "Your husband hasn't called on you tonight," Winkler joked, mirroring Granger's thoughts.
"Is it something I did?" Granger joked back, making them giggle.
"Perhaps you have not satisfied his amorous needs."
"He would have to get up the courage to try, so my virtue, such as it is, is most likely safe," Granger observed drily. Winkler nodded. They lay back in their beds, which were nothing more than rude cots with blankets over them. Granger saw the tent open slightly, then wider. He knew a man was coming into their tent; he could smell him before he could see him. From the size of the silhouette, he knew it was the large, obnoxious soldier. Granger lay on his back, with his knife gripped firmly in his left hand.
The man looked over toward Winkler's bunk, and then sat next to Granger. In one swift movement, he grabbed Granger's right arm, and put his other hand over Granger's mouth. He made to roll on top of Granger, but Granger had been expecting this move, which is why his knife was in his left hand. With one quick movement his left hand shot out and buried the knife in the man's chest. He cried out in pain, and stared down in shock at Granger. The hijab had come off, and the man found himself looking at another man. But it would not matter. Granger jammed the knife in deeply, and then pushed the man off of him. The man lay on the ground, crying out in agony, even as Granger removed the knife and slit his throat to keep him from making any more noise.
The tent flew open and Akbar raced in. "What have you done?" he demanded in French.
"He tried to rape me, so I killed him," Granger said simply, in a falsetto voice.
"You killed one of my men!" Akbar almost yelled.
"He was worthless. He is better dead. He did not listen to you, and tried to fuck your wife," Granger spat.
"They will demand that I kill you for taking his life," Akbar said.
"You are a fool," Granger said, so full of contempt for this man. "You will tell your men that you caught him assaulting your wife and you killed him."
"Then they will kill me," he observed.
"If you are that bad of a leader, and you have that little control over your men, and if they respect you so little, then you deserve to die," Granger said, with more venom in his words than he had planned. "I have given you a way to regain their respect, by doing what you should have done a week ago."
"I should have killed my own man?"
"You should have shown them you are in charge. As you have let things get so out of control, you may have to kill somebody. That is your duty. Now get some soldiers in here to remove this body," Granger ordered.
"You are giving me orders?" Akbar asked, with real anger in his voice.
"Everyone else does, why shouldn't I?" Granger challenged. "Now do as I have instructed!"
He glared at Granger, and then left the tent. A moment later, two men came in, looking somber, and dragged the lifeless corpse out. Granger ignored the blood that covered the rug on the floor. With any luck, this was the last night he'd spend in this tent. "That was a near thing," Winkler whispered.
"You have such little faith in me?" Granger challenged.
"Not at all," Winkler said. "I suspect that if that man had come after me, I'd be quite resourceful too." They giggled, and then relaxed, but only briefly. He heard loud shouting outside the tent, loud enough that Winkler and Granger snuck over to the opening and pulled the flap back enough to peek out.
They were speaking in Arabic, so they had no idea what the words were, but the meaning was quite clear. One of the lieutenants was confronting Akbar, standing so close their noses must almost be touching. The man gestured toward Granger's tent, causing all the eyes of the soldiers to look at them. Granger wondered if they'd been spotted peeking out in the waning twilight, but decided it was more important to know what was going on. The lieutenant pushed Akbar back and started walking toward their tent, his intentions quite clear.
"Be ready," Granger said to Winkler, even as he grabbed his own knife, the longer one this time.
And then moving like a cat, Akbar sprung up, grabbed the rebellious lieutenant, and spun him around. Akbar screamed at him, and the lieutenant screamed back, then they both backed away from each other as they pulled out their swords, clearly intending to fight.
The soldiers and the remaining lieutenant who was both alive and uninvolved watched the battle unfolding, watched these two men square off. The lieutenant was bigger, but as Granger watched, he noted Akbar was faster, and more agile. If Akbar were killed, this would seriously complicate his position. Granger began to mentally plan his move if that happened, and decided that it would be almost impossible for him to maintain his pose as a woman. If Akbar was killed, it was quite likely Granger would follow him.
The battle continued, with the lieutenant appearing to become fatigued. It seemed as if Akbar were taunting him, playing it out, and it occurred to Granger that Akbar must have known that this man was going to die, and he was letting the man save face, by allowing him to fight a gallant final battle. As if to validate what Granger said, Akbar seemed to suddenly break into action; he seemed to come alive as he leapt forward, parried the lieutenant's thrust, and drove his sword into the man's heart. A collective gasp rose up from the soldiers and the remaining lieutenant, but that was silenced as Akbar turned his glare on them.
Akbar began spluttering Arabic at them, but Granger didn't need an interpreter to know what he was saying. He pointed his sword at the other lieutenant, and then waved it at the soldiers, challenging them to accept him as their leader, to bow to his will, or to face him in battle now. The lieutenant dropped to a knee, showing the fealty that Akbar demanded, while the other men did the same thing. Then Akbar turned around and started walking toward the tent, with fire in his eyes, and Granger knew what was going to happen. He had that unmistakable look of craven lust, combined with rage. He was going to fuck Granger's brains out.
"Rig that sheet up as a curtain," Granger snapped at Winkler, who stared at him but for a millisecond then did as he was told. Granger went over to his travelling bag and pulled out his lanolin, and hurriedly slapped some on his ass. Someone must have stopped Akbar on his way to their tent, because by the time he arrived, they had transformed the small tent. His mood was completely unlike what Granger expected.
"I have killed two of my friends," he said to Granger morosely. Granger led him over to his cot, such as it was, and sat down next to him. It was a sign of how much his respect had improved for Akbar that his body odor didn't revolt Granger.
"They were not your friends, otherwise they would not have treated you that way," Granger said. "You have asserted your authority over those remaining. Now they will respect you. If they do not, you must punish them. If you do not, they will treat you badly."
"How is it you know about this?" he asked Granger, but it was more of a challenge.
"For the past three years, I have commanded a ship with a crew of three hundred men," Granger said. That was a bit of an exaggeration, but it seemed acceptable to round the number up a bit. "I have retainers at home on my estates that exceed that number by a large amount."
Akbar nodded, and looked at Granger with admiration. "You are a born leader."
Granger put his hand on Akbar's shoulder. "You are too. You just have to learn your style."
"How can you have friends who are also subordinates?" he asked.
"I have several that I would consider to be in that situation," Granger said. His mind thought of Somers, ironically enough. "Those friends of mine who are also subordinates know me well enough to know when we can relax and interact as almost equals, but they also understand that when that time is over, the natural order must assert itself. So a man who speaks with me intimately in my cabin must then treat me with all due respect when we are on deck."
"What if he does not?"
"Then I must explain it to him," Granger said. "Usually it is not as tough a conversation as the ones you had tonight."
Akbar chuckled, and then got serious. "If you were my wife, I would come in here and fuck you hard, and the other men would hear the noise of our encounter."
"Keeping up appearances is important," Granger agreed.
"I am wondering if you would mind if I made noises like that, so they will then think we are having a fun time?" he asked with a shy grin.
"I have a better idea," Granger said. "Why don't you pleasure yourself, and make noise as you do that."
"Here, while you are with me?" he asked, his eyes bulging.
"It is nothing I have not seen before," Granger said.
"I am not sure if I can," he said.
"Let me help you," Granger said. He moved his hand to Akbar's thigh, and felt the man flinch in shock, shock that deepened even more as Granger slowly moved his hand toward his groin. By the time he got there, Akbar was hard. Granger ran his hand along the outline of his hard cock, which was very thin and very long, even as he helped Akbar undo his robe.
Freed from Akbar's clothing, his thin but long cock sprung out. Under normal circumstances, Granger would have leaned in and given him a blow job, but they were too pungent after days in the desert. Instead he gently began to stroke this handsome young Egyptian who had so impressed him this evening. "I like this," he said, making Granger giggle.
"I have a better idea," Granger said. He hiked up his dress and bent over, with his knees on the carpet and his arms and chest on the cot. "Fuck me."
"I don't know," he said skeptically, even as he maneuvered behind Granger. Granger felt Akbar's cock probing at his lubed hole, then felt that wonderful feeling of being filled up by a handsome, and very hard, man.
Granger forced his voice to go up several octaves, and began to groan and moan like an old whore. Akbar got into it, and added his own, much louder sounds to their sexual symphony. He began slowly, but then picked up his pace, to the point that he was really pounding Granger. Granger could not see Akbar's handsome face, he could only hear him, but those sounds gave Granger an idea of where he was, and he stroked his own dick to try and match Akbar's pace. It had been a long time since he'd had sex, and Granger suspected it had been longer still for Akbar. He felt his balls start to rise, and then he let out a high-pitched shriek as he shot his load into his dress. He felt Akbar stiffen, then shout, as he jammed his dick as far as he could into Granger's ass, then made small pumping motions as he emptied his seed into Granger's bowel.
He pulled out quickly and grabbed his clothing in alarm, but Granger stopped him by putting his hand on Akbar's well-formed chest. "That should convince them."
Akbar smiled. "It should."
"If not, you can come back and do it again," Granger said with a slutty grin. Akbar was shocked, but then grinned.
"I will keep that in mind." He put on his clothes then strode confidently out of the tent, where Granger heard laughing and ribaldry, as the men applauded him for fucking his wife like an animal.
"That was quite a performance," Winkler said. He picked up the gown and looked at it dubiously. "It was ruined from the blood anyway."
"I hope you appreciate the sacrifices I have to make," Granger joked, getting a giggle from Winkler.
"I suspect that wasn't too much of a chore. He's quite handsome," Winkler said.
"And now that he's acting like a man, he's very attractive," Granger said.
July 12, 1798
Kena
Granger sank into the bath, luxuriating in the feeling of fresh water. He ran his hands across his body, letting the water wash off the sand, dirt, and bodily fluids, and letting it leach the salt out of his skin. It was a marvelous ending to a long, miserable journey.
Today had been entirely different from the days prior to this. There was a difference in the attitude of the men, and a difference in the attitude of Akbar. They treated Akbar with a distinct amount of respect, and Granger made sure to adopt a similar pose, such that he could. It was one of the more amazing transformations that he had seen. He had caught Akbar smiling over at him from time to time during their journey, and he had smiled back, although with his mouth covered, Akbar could not see that.
They had arrived in Kena at six in the evening, in time to settle into their quarters, a nice enough lodging, although after that miserable journey and merely a tent to sleep in at night, almost anything would seem palatial. But the biggest luxury of all had been the baths, and Granger was determined to take advantage of them. Akbar had to argue mightily on his behalf, as the servants were determined that Granger would be better served by simply resting from his journey, but Granger would not hear of it. And so they had taken him to this place, a classic Turkish bath, and made sure that he had it all to himself so as not to reveal his identity. Winkler had helped him shave before he went in, so Granger ran his hands across his smooth face, so glad to be rid of the stubble that had grown there, and had just accumulated more dirt.
He lounged for a long time, but then became task oriented, and began to soap his body, taking care to erase the remaining 'paint' that had been plastered on his face for these past ten days. It was not easy, but he felt he had done a passable job. Winkler would clean up any spots he missed. He was just finishing this wonderful experience, even though he didn't want it to end, when shouting outside alerted Granger to potential intruders, and potential danger.
There was no garment close, and no way to shield who he was, so he merely resigned himself to his fate if someone who was not supposed to see him barged in. He had left Winkler to guard the entrance, but the argument was in Arabic, so that led him to believe that it wasn't Winkler blocking the path. The door opened, and then shut loudly. Granger thought he heard the person securing the door with the primitive lock, and braced himself for what was to come. But instead of an unwelcome visitor, Akbar strode in.
"I have news," he said urgently.
"Is this news so urgent that you cannot join me?" Granger asked, and then almost laughed at the conflict on Akbar's face.
"It may be, but I think it is important that I join you," Akbar decided. He wrinkled up his face, acknowledging how badly he smelled, then shed his robe and walked into the pool. Granger paused to admire his body, and how fit it was. He was thin, as one would expect from a man who exerted himself constantly and did not have the opportunity for good meals on a regular basis. But he was also muscular, with his chest well-defined by strong pectoral muscles, and his abdominal muscles all but bulged out of his skin, making his stomach look like it had waves beneath it. Much as had happened with Granger, he seemed to leave a trail of dirt in the water as he submerged his body. "Wonderful," he said, and let the water soothe him.
"And now you must tell me what is so urgent," Granger said.
"The French have invaded Egypt," he said. Granger could not stop the shocked expression that formed on his face. Of all the things he could have imagined, of all the possible impediments to his journey, a French invasion of Egypt was not one he had considered. Surely the French had better things to do than send troops here? Then again, Granger reasoned, his own trip through this country showed its value as a faster route to India. Perhaps this invasion was designed to open just such a route, one that could threaten British India? The possibilities were endless, and contemplating them did nothing but confuse Granger, so shocked was he by the news.
"They have invaded?" Granger asked, desperate to confirm the news. "Where, and when?" He was of a mind to jump out of the bath and race about, but steadied himself.
"They landed at Alexandria at the beginning of the month and are on the road to Cairo," he said.
"So we are safe here, for the time being," Granger concluded.
"We will be safe here, period," Akbar corrected. "The Bey is gathering troops to repulse them. We will drive them into the ocean!"
Granger said nothing, but discounted Akbar's bravado. What he had seen of Egyptian forces in his march through the desert did not instill confidence. He knew the French army was a very disciplined and well-equipped force. He was unwilling to allow that it was better than the British Army on a man-for-man basis, but as it was much bigger, the French Army was acknowledged as the supreme military instrument. The French had thrashed the Prussians, the Austrians, the Dutch, and the Spanish. He did not see that the Mameluk Armies here in Egypt would succeed where those had failed. "I appreciate your confidence, but I must plan for all possible outcomes," Granger said calmly. "What more have you discovered?"
"There are several thousand men, landed by a fleet with many ships covered with cannon," he said. It made sense that the French fleet would escort such a massive invasion. This is what the lack of vision in England had done. By starving Jervis, or St. Vincent as he was now known, of reinforcements, the government had forced him to abandon the Mediterranean and thus allowed free rein to French adventures in that sea. The French admiral, De Brueys, was an experienced man, one who had survived the purges of nobles despite his own aristocratic roots. He would be a formidable opponent.
"The presence of the French fleet will make my escape quite hazardous," Granger noted. If the French controlled the sea, he would find it difficult to escape, especially if it became generally known that he was in Egypt.
Akbar nodded. "The army is commanded by a man named Bonaparte, who is rumored to be quite short." He chuckled as he said this, but Granger had no illusions about size as it related to this general.
"I met him once," Granger said. "It was at Toulon, some five years ago, when he first made his reputation as an artillery commander. He is a tough adversary. He is smart, he is ruthless, and he will exploit every opportunity." Granger remembered the eyes of the young captain he had met at Toulon. Now he was a general, the one responsible for smashing the Austrians in Italy and all but driving them from that country. And evidently, he planned to add the conquest of Egypt to his laurels.
"It is no matter," Akbar said. "He will meet his fate in Egypt, just as so many invaders before him." Granger was convinced that Bonaparte would be successful, despite Akbar's assertions to the contrary.
"Alexandria was my destination," Granger noted. "It seems that I must find a different route."
"I must go and join the army," Akbar said. Granger could understand that, the need for him to be part of this, to do his duty. "I was thinking that I could escort you to Cairo, and from there we could dispatch you through Damietta. I do not think it has been captured yet, but we would know more as we got closer to the coast."
"How would I travel alone in Egypt as a woman?" Granger asked him.
"You will no longer need your disguise," Akbar said. "You are no longer a hated enemy, but a fellow combatant, fighting against the French."
"You think that will protect me from the people who will recall Oran as you did before we met?" Granger asked.
"It may not, but you will have adequate protection to make sure those people do not trouble you," he said.
"So I will no longer be your wife?" Granger asked, with his impish grin.
"You will not," Akbar said, "even though it was a most pleasurable experience for me." Granger let his hand run up Akbar's thigh.
"Perhaps you would like a mistress?" Granger joked, even as he massaged Akbar's hardening cock.
"Perhaps," he said, with a leer. Granger made him put his hands behind his head and proceeded to wash Akbar, appreciating every part of him, from his dark brown skin, to his handsome face, to his rock hard member. After he had thoroughly cleaned off his handsome Egyptian 'spouse', he grabbed some soap for lubrication, put it on Akbar's cock, and then sat down on it, letting the man enter him again. "Wonderful," he said, just as he'd said before.
Granger leaned in and kissed him, something Akbar was reluctant to do, but with his dick plunging in and out of Granger's ass, he relented and yielded to the lust within him. Granger controlled the pace, using his weight to slow Akbar's thrusts by sitting on his pelvis, or alternately rising up to give him more room. He wanted this to last, to enjoy this time, and Akbar accommodated him. It seemed as if they coupled forever, one long euphoric fuck, but ultimately their bodies demanded a release, and ultimately they gave in to those demands.
July 16, 1798
Giza
It was hard for Granger to believe he was in the middle of a country at war, and it was even harder to believe he was in a country where most of the people detested him. That he had that level of disbelief was probably due to his mode of travel. Akbar had secured a river barge for them, one that was quite opulent, and one which Granger had paid a considerable amount of money to rent. The barge contained a luxurious cabin for Granger, which he had shared with Akbar, along with plenty of room for the ten sailors and twelve servants who accompanied them. The sailors had little to do but take turns conning the vessel, which merely flowed down the Nile with the current, but they were stout looking men, and obeyed the barge's captain and Akbar much better than the soldiers who had escorted them to Kena. And so they had traveled down the Nile, taking what seemed like a pleasure cruise. The brown mountains rolled into the green land around the river, where the contrast between the two was as stark as Granger had ever seen. It was as if the Nile and its immediate surroundings were one big oasis in the middle of this forbidding landscape, with its mountains and deserts.
"We must stop here, so you can see the pyramids," Akbar said. Granger gazed off at the distance at these massive monuments. They looked like mountains, only they were clearly man made.
"We can spare a few hours," he agreed grudgingly. "Come along Winkler. You can see these as well."
"As you wish, my lord," Winkler agreed, but with genuine curiosity. They docked their boat and hired horses, then followed their guide a few miles from the river to these monstrous creations. The sheer size and symmetry of the Pyramids appealed mightily to Granger, but from an artistic standpoint, he found the Sphinx to be more interesting. It appeared to be just a neck with a head attached, rising out of the desert floor. The face had its nose missing, which made it a bit curious.

While Granger looked at these ancient wonders, marveling at the effort needed to construct them, Akbar was distracted by the arrival of a rider. "My lord, what will happen to Jacobs and Major Jardines?" Winkler asked, as they stared at the largest pyramid of the bunch.
"I left instructions for them to follow us on the river," Granger said. "I would have waited for them, but I am unsure as to the position of the French, and have no desire to be taken prisoner. The longer we delay, the more difficult reaching the sea will become." Granger noted that he had all but assumed the French would conquer Egypt.
"I hope they made it through that damned desert, my lord. I was never so happy to have a bath as after that trip."
"And now you truly understand my appreciation for the baths at home," Granger joked.
Akbar approached them, the excitement in his face and manner apparent. Granger was learning that stoicism, and self-control, were novel traits to this Egyptian. He was quite expressive, and quite irrepressible. He was also a very skilled lover, Granger thought with a grin. "There has been a battle," he said. He turned to the rider to ask him to explain what had happened. The man babbled some of that unintelligible language Granger was becoming accustomed to hearing, and then Akbar interpreted. "The battle took place at Shubra Khit. The Bey's cavalry attacked the French infantry."
The rider babbled on, but Akbar did not interpret what he said, instead he argued back. His face became more somber as he did. "The Bey's cavalry were defeated, and he is retreating toward Cairo."
"Are the French in Cairo?" Granger asked. "Do they have control of our route?"
Akbar interpreted Granger's question, then the response. "He does not think they have reached the city yet. We will take the Damietta branch, and as long as we can get through Cairo before the French get there, we will be fine." Akbar said the words, and only after he did, did he stop to think about what they meant. The rider clearly thought that the French were going to take Cairo, and that they were all but unstoppable. He had come to the same conclusion Granger had.
"I think it is important to make sure of our route," Granger said. He did not want to go sailing into a French ambush. They returned to their barge and found a surprise waiting for them: Jardines and Jacobs.
Copyright © 2014 Mark Arbour; All Rights Reserved.
48

4
Stories posted in this category are works of fiction. Names, places, characters, events, and incidents are created by the authors' imaginations or are used fictitiously. Any resemblances to actual persons (living or dead), organizations, companies, events, or locales are entirely coincidental.
Story Discussion Topic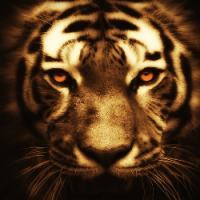 Open Club · 175 members · Last active
A fan club for Mark Arbour to chat about his stories
---
You are not currently following this author. Be sure to follow to keep up to date with new stories they post.
Chapter Comments
Newsletter

You probably have a crazy and hectic schedule and find it hard to keep up with everything going on.  We get it, because we feel it too.  Signing up here is a great way to keep in touch and find something relaxing to read when you get a few moments to spare.

Sign Up