Join For Free and Get Notified of New Chapters!

Are you enjoying a great story and want to get an alert or email when a new chapter is posted? Join now for free and follow your favorite stories and authors!  You can even choose to get daily or weekly digest emails instead of getting flooded with an email for each story you follow. 

 

Stories posted in this category are works of fiction. Names, places, characters, events, and incidents are created by the authors' imaginations or are used fictitiously. Any resemblances to actual persons (living or dead), organizations, companies, events, or locales are entirely coincidental.
Odyssey - 53. Chapter 53
As of this post, Odyssey is the 9th most reviewed story on GA. Thanks for your reviews!
July 16, 1798
Giza
Granger could not stop the smile that spread across his face, nor did he try to. "It is good to see you both," he said to Jardines and Jacobs.
"I am just relieved we have caught up with Your Lordship," Jardines said, smiling back. "I fear you move with great speed."
"Evidently you move even faster," Granger said. "How did you get here?"
"By camel, my lord," Jacobs said with a frown, making them laugh.
"We were able to hire a guide and left two days after you did, my lord. We were able to make good speed, and only missed you in Kena by one day. We have hurried to catch up," Jardines said.
"We have apparently walked into the middle of an invasion," Granger said.
"That is what we heard as well, my lord," Jardines agreed.
"Will you join me on my barge where we can discuss our plans?" Granger asked. "Winkler, I would like you and Jacobs to make sure Major Jardines' effects are transferred to our barge. After that, perhaps you can provide us with some sustenance, and see that Jacobs is settled in as well."
"Aye aye, my lord," Winkler said, and recognizing that he'd been dismissed; he led Jacobs away while Granger conducted Akbar and Jardines into his cabin.
"You certainly do travel in style, my lord," Jardines said, teasing Granger. Akbar spat a few unintelligible words to the barge captain, presumably to tell him to continue their voyage down the Nile.
"I require certain amenities," Granger said as he switched to French to include Akbar. "The French defeated a regiment of Egyptian cavalry and are advancing on Cairo."
"How far have they advanced, my lord?" Jardines asked.
"We do not know where they are right now, but we do not think they have interdicted our route yet," Granger said.
"I have acquired a map," Akbar said, and spread the rudimentary thing out on the table. "We must make it to Embabeh, then just a bit north is where the river splits. You must take the Damietta branch, and it will head further east. We will hope that the French are more focused on Cairo than on controlling that branch of the Nile."
"Where was this battle fought?" Jardines asked.
"At Shubra Khit," Akbar said, pointing to the map.
"How far can we get today?" Jardines asked.
"Probably to Embabeh, maybe beyond," Akbar said.
"Once we get there, we must wear our uniforms," Granger said to Jardines.
"That will make you more conspicuous," Akbar cautioned.
"If Major Jardines or I are captured by the French in civilian clothes, they can treat us as spies, and shoot us. If we are in uniform, they must treat us as prisoners of war," Granger noted. He hoped the French officers he might encounter would adhere to those basic laws of war.
"Your uniform will make things more difficult still," Akbar said.
"Because of who I am?" Granger asked, confused.
"No, because it is blue, the same color that the French troops normally wear," Akbar said. Granger felt himself blushing at committing the sin of vanity.
"Quite so," Granger said in a clipped way. "I will have to rely on you to explain things to them."
Akbar got very nervous, and then spoke. "I will not be with you. I am going to part company with you when we reach the Damietta branch."
They both looked at Granger intently, expecting an unpleasant reaction from him. They would not get it. "I understand. Before you leave me, I need you to make sure that I have someone trustworthy to act as an interpreter and guide."
"I will make sure you have such a man," Akbar said, but his surprise at Granger's reaction was quite visible on his face.
Granger sighed internally and opted to explain himself. "Your country is now at war and the Bey will need all his best warriors. It is not reasonable for me to keep you from service to your country."
"Thank you," Akbar said. "I was worried you would feel as if I am deserting you."
"You have gotten me this far. Now all I have to do is wind my way through enemy lines, find a ship, and escape," Granger joked, making the rest of his trip sound easy.
"Then perhaps Your Lordship will be willing to make that last leg without me as well," Jardines said, only he was even more nervous than Akbar.
"I understand how Akbar's duties may take him away, but I am unclear as to how yours do that, Major," Granger said severely.
"My lord, I am familiar with French military strengths and tactics," Jardines said. "I may be of some assistance."
"If they listen to you," Akbar said.
"Pardon me, but I must switch to English to express myself more fully," Jardines said to Akbar, who nodded. Jardines then addressed Granger. "You know as well as I do that the French will most likely thrash the Mameluks."
"That is my supposition," Granger agreed.
"They will pay me no attention until then, but after that, the Mameluks will be more amenable to my counsel. I may be able to help them with their struggle. Even if they cannot keep control of the Nile Delta, maybe they can keep control of Upper Egypt."
Granger thought of the inhospitable lands they had passed through, which, but for the river, would have been nightmarish. He could see how a determined force could resist French incursions up the Nile. "I can see the merits of your plan, but it seems you are currently under my orders."
Jardines got very irritated at that, but could really do or say only one thing. "I am, my lord."
"Then I will draft orders for you to remain and assist the Mameluk forces until you are ordered otherwise, or you deem it is best for you to return to India," Granger said.
Jardines smiled at that, both at Granger's support of his plan, and of Granger's willingness to accept responsibility for it. "Thank you, my lord." Winkler brought dinner in to them with the help of their servants, and that served to make their conversation less intense, and more jovial. They opened up the cloth curtains in the sides of the dining room so they could look out and see the city of Cairo as they floated through it. It was quite large, but Granger felt the same feelings he'd had in Calcutta. It was almost a feeling of claustrophobia, where he was hemmed in by thousands of people whom he did not understand, and could not communicate with.
After they were finished eating, Granger and Jardines took a seat on the side of the barge, looking over the side at the river and the city. "Those are hideous creatures," Jardines commented, pointing at a crocodile.
"Let us hope the French enjoy them," Granger joked.
"You have done so much for me," Jardines said earnestly. "I feel as if I was a dying man, and you healed me."
"I think you overestimate my contributions to your health," Granger said modestly, with a smile.
"I do not," Jardines said firmly. "My past haunted me, gnawed at me like a feral beast. The guilt, the anguish, was truly horrible. You have slain that beast. I can live again."
Granger smiled. "When I was fighting the fever, I felt the same way, as if a foreign entity had invaded my body and had launched a full scale attack. I understand."
"You must think me a horrible ingrate for deserting you like this," Jardines said.
"Let us look at this objectively," Granger corrected sternly. "You are not deserting me; you are merely following my orders."
"So you say," Jardines said, but grinned.
"These issues have not haunted only you, they have also bothered me. I have enjoyed you in the past, and I have enjoyed you on this trip. And now, in addition to just appreciating your huge dick, I can also appreciate you as a person, and as a friend," Granger said sincerely, taking Jardines' hands in his.
Jardines pulled his right hand away briskly, shocking Granger, until he used that hand to wipe away a tear, which shocked Granger even more. "Your friendship is something I treasure."
Granger needed to change the subject before this got even more maudlin. "We had spoken before about you escaping from the twin hells of Egypt and India. You were going to tell me where you wished to go."
"I think that I must be here until this conflict is over, but after that, I would like to go to either Ireland or Canada."
"I am surprised at those choices," Granger said.
"Ireland would be close to England, so there is that. And it is very green. I fear that after all this time in the desert, landscape of that color will be appealing."
Granger laughed. "I can readily understand that. But Canada?"
"In a similar vein, I think someplace that isn't so ungodly hot would be nice. I have heard it is a land of forests and lakes, with much wilderness to explore. I think I would like that," Jardines said wistfully.
"I will do what I can to get you removed to one of those two places," Granger said. "I am not sure if I have enough influence to return you to England."
"How is Arthur?" Jardines asked, referring to Teasdale. It was an abrupt change of topic, but Granger sensed Jardines' emotional turmoil and just went along with it.
"He had a rough time after you left, as I have relayed," Granger said. He had already told Jardines about Arthur's virtual disintegration, and how Cavendish and Kerry had tried, in vain, to prop him up. "But he was doing much better when I left."
"Who changed him?" It was almost comical that Jardines knew it had to be a person to cause Arthur's metamorphosis, and not an event.
"I had a crewman named Holmquist who was bringing a message to me, and I invited him to bathe with me," Granger said. "Arthur showed up and he joined us as well."
"A crewman? You really are lowering your standards, George."
Granger chuckled. "I am not as big a snob as you. In any event, he has a very nice character, is a kind and gentle man, and has a gift you would appreciate. Arthur certainly did."
"He is hung like a horse?" Jardines guessed.
"Rather, he is as hung as you. I think a horse would find either of you to be inferior in that regard," Granger teased. Jardines laughed, and then got more sober.
"Does he make Arthur happy?"
"When I left London, he seemed very happy," Granger said cautiously. He'd been gone for over a year now, and that certainly was sobering in and of itself, to be gone from the people that he loved for such an extended period of time.
"I am glad, and you must tell him I said that," Jardines said. "I would like to stay away from England, and from Arthur. I say that less for my benefit, than for his."
"I will convey that message," Granger said. He longed to go back to his cabin with Jardines for a final tryst, but with Akbar here, that would be both rude and uncomfortable, so Granger opted to control his urges. They finished passing through Cairo, and pulled over to the shore.
"We are at Embabeh," Akbar said. "This is where we must leave you." It was still light enough for them to continue their journey, so Granger opted for a hasty goodbye.
"Thank you for your help, and your companionship," he said to Akbar warmly.
"Thank you for helping me change from a boy into a man," Akbar said with a smile that changed to a sly grin. "In more ways than one."
Granger blushed furiously at that, but maintained his composure. "It has truly been my pleasure."
"This is Pontu," he said, gesturing to a lad who must be all of fourteen or fifteen years old. "He speaks English."
"Well that is handy," Granger said in English. Granger and Akbar exchanged a meaningful look, and then Akbar jumped off the barge and waited on shore for Jardines. "Allow me to take my leave of Major Jardines, and then we will talk."
"Yes, sir," Pontu said.
"Good luck," Granger said to Jardines. "I will do what I can to restore your reputation in England, but I fear that with a cad such as you, that may exhaust all of my abilities."
Jardines laughed. "I would rather you save your energies for our next meeting."
"And that is certainly a good incentive." Granger took Jardines hands in his, and they let the feelings they had for each other flow through their grips, and through their eyes. Then Jardines let Granger's hands go, and leapt off the barge.
"Pontu, would you please tell the captain I am ready to continue our voyage. Make sure he knows we are to take the Damietta branch."
"Yes, sir," he said.
The barge was untied from its moorings and began to move downstream again, and when it came to the fork in the river, they went to the right. To the left, they would have surely encountered Napoleon's troops as they marched south to Cairo.
July 18, 1798
Damietta
It was dusk when they arrived in the city of Damietta. The last few days had been remarkably free of incident, and Granger once again marveled at how easy travel was by river in this country. They had gathered from the people they had encountered that the French were well to their west, although there were reports that they had seized the port of Rosetta, which was where the other main distributary of the Nile reached the Mediterranean.
"The captain wants to know when you plan to disembark, my lord," Pontu asked. He had turned out to be a pleasant young man, who spoke remarkably good English.
"I am not sure, but hopefully in the morning," Granger said.
"I think he was hoping you would leave tonight so he could begin his journey back in the morning," Pontu said with a grin.
"His hopes are not to be realized," Granger said, smiling back. "If he waits until morning, he may just find a return passenger. In any event, I will compensate him for waiting."
"I will tell him, my lord." Granger had no reason, or no desire, to try and find lodgings in Damietta at this late hour. Besides, his barge was very comfortable, and it was familiar.
"My lord, I was wondering if you'd like me to see if I can find a ship for us to seek passage on." Jacobs asked.
"You can do that now?" Granger asked.
"I'll wager there are at least a few American ships here in port. I figured if I went to one of the taverns on the waterfront, I may be able to meet up with a master who could take us with him," Jacobs said.
"I think you are just looking for a good excuse to escape from here and go drinking," Granger teased.
"I would hardly try to escape from Your Lordship's charming company," Jacobs said, making Granger laugh.
"I appreciate your efforts, Jacobs. Good luck. I will remain here until at least dawn. I fear I must vacate this vessel then, even if you do not return, so if you are not back by morning, you may have to track me down."
"I will find you, my lord."
Jacobs left them, and Granger first occupied himself with eating his supper, then with drafting dispatches. He wanted to make sure he had ample copies of his directive to intercept Bacchante and Maidstone, and on his reports of his actions. He had just finished signing off on the last copy when he heard a commotion at the gangway to the vessel.
Granger stood up and grabbed for his sword, anticipating the worst in this country that was hostile to him before the French invasion, and with the French slowly conquering it, would be even more hostile. His fears of an unwelcome visitor were dashed when Jacobs came aboard, looking slightly inebriated, and very excited.
"My lord!" he said.
"Calm yourself, Jacobs," Granger said, to steady the man.
"Yes, my lord," Jacobs said, abashed. "I have found us passage."
"Indeed?"
"Yes, my lord. On the brig Beaver. She sails on the morning tide, so we must board her at once. I spoke with the mate, and he's sending a boat for us. It should arrive shortly."
"Well done," Granger said. "Go alert Winkler to pack up my things. And have Pontu come see me."
"Aye aye, my lord," Jacobs said. The barge had been tranquil, as if it was sleeping, but that changed as Jacobs roused Winkler, who roused the servants.
"You sent for me, my lord?" Pontu asked.
"I did. We have found passage, and are boarding a vessel shortly. I will need to take my leave of you, and of the captain. Perhaps you can wake him?"
"Of course, my lord," he said. Granger went to his cabin and gathered his reports and other items and put them in his dispatch bag, then went on deck to find the captain waiting for him, looking drowsy.
"Captain, I must thank you for helping me along on my journey," Granger said to him. Pontu interpreted.
"The captain says it has been an honor to assist such a distinguished foreigner," Pontu said.
Granger handed the captain several silver coins, causing his eyes to bulge. "Some extra money to show my appreciation."
The captain looked at the money in his hand and was stunned. For him, it must be a fortune, especially since he had already been paid for the voyage. He babbled on for quite some time while Granger stood there calmly, pretending to listen.
"The captain says thank you," Pontu interpreted, truncating the several lengthy sentences the captain had uttered.
Granger chuckled, and nodded, dismissing the captain. Granger handed Pontu several silver coins as well. "Use these wisely."
The boy's eyes bulged. This was probably more money than he'd earn in his entire life if he were a laborer here in Egypt. "I do not know how to thank you, my lord."
"I do. You are a bright lad. Make something of yourself," Granger said simply, as if it were that easy.
"Aye aye, my lord," Pontu said with a grin.
"My lord, the boat is alongside," Jacobs interrupted.
"Very well. Load our things aboard," Granger said. He found a frazzled Winkler sealing up Granger's trunk. "We are waiting for you," Granger teased.
"I was not expecting you to rouse me in the middle of the night to leave this barge, my lord."
"I try to make your life more exciting by being unpredictable," Granger joked.
"Your Lordship is quite successful in that, as in most things," Winkler said. He nodded to the servants, who lugged the chest off. "I am ready, my lord."
"Well, since we are on your schedule, we will endeavor to accommodate you," Granger said.
He followed Winkler and Jacobs into the small boat, and took his seat next to a man who must have been in his late twenties. "Welcome aboard," he said to Granger.
"I must thank you for providing us passage," Granger said gallantly.
"I'm not sure the captain will be all that happy about it when he wakes up in the morning, but I'll try to talk him into not tossing you over the side," the mate said. He sensed that Jacobs was about to tear into the man for treating him so disrespectfully, so Granger spoke up quickly.
"I am usually charming enough to avoid being evicted," Granger said. "In any event, we are like rats, and difficult to dislodge."
The mate laughed at that. "We will hope you are not as big of a nuisance."
"I think you may be disappointed in those hopes," Granger joked.
"I did not tell them who you were, my lord," Jacobs whispered to him, as if to explain the man's rudeness. "They think you're a British merchant."
"Indeed? Then no wonder he is so abrupt," Granger said. "He probably thinks I will attempt to rob him."
Jacobs chuckled and shook his head at this charming peer he'd been lucky enough to meet, and to serve. The boat ride to the Beaver was remarkably short. They boarded her and went directly below. Granger had been dreading his accommodations on this ship, but the cabin was quite similar to his berth on Sultan. It even had a port in the side, one which Granger opened slightly to let the fresher air in.
Jacobs came in to see him, with Winkler in tow. "The mate is worried that the captain won't take kindly to British passengers on board his ship, so he wants us to stay out of sight until after we sail."
"That is not a problem," Granger said. More Americans who still had issues with Britain over the last war, Granger thought sadly. "I will remain below until I am summoned."
July 19, 1798
Damietta
Granger had slept quite soundly, which was surprising since he was on board a neutral vessel and could quite easily be forced to leave if the captain was vexed at his mate for letting Granger and his party come aboard. He was awakened to the sounds of a ship getting ready for sea, and heard the distinctive shouts as the anchor was raised, and sails were set. He longed to go up on deck and watch the activity, and to see the port as they left, but he wisely stayed in his cabin. Instead, he satisfied his curiosity by opening his port and gazing out.
"Breakfast," Winkler said quietly, as he brought a tray of food in for them.
"How did you manage to acquire food?" Granger asked.
"I made friends with the captain's steward, my lord," Winkler said. "Your Lordship is not the only resourceful and charming member of our party."
Granger chuckled. "I most certainly am not. Thank you."
They began eating, when Jacobs asked the question that Winkler wanted to ask, but was too disciplined to query. "What will we do now, my lord?"
"Where is this vessel bound?" Granger asked.
"It is homeward bound, my lord. New York is the final destination, but they are going to sail to Greece or Italy en route to pick up some wine," Jacobs answered.
"We will try to find a British ship to transfer to, but if that is not possible, we will have to hope that we can take passage to Gibraltar, or even more preferably, Lisbon."
"I'm not sure if we could talk them into going to Lisbon, my lord," Jacobs said. "The captain may not be very cooperative."
"And why is that?" Granger asked. "I can certainly compensate him for his troubles."
"When we first met, my lord, you'll recall that I had considerable anger at England. It was something I was raised with, my lord." So Jacobs had been trained to hate Britain, much as Granger had suspected.
"Yet now you are in His Majesty's service, and are doing a superb job," Granger noted.
"Yes, my lord. Thank you, my lord. But for this captain, that hatred goes much deeper. You may find him difficult to deal with. It is such a problem that I would have chosen a different ship for us, but the other ships in port were at least a week away from departure."
"And you knew time was of the essence," Granger said, getting a nod from Jacobs. "Well, we will have to hope the captain sees things my way. I am not without influence in his country."
"In America, my lord?" Jacobs asked, surprised.
"I have met with President Washington and Mr. Alexander Hamilton, and am well known to both of those men," Granger said, trying not to sound arrogant.
"I did not know that, my lord," he said. "Mr. Hamilton wields considerable influence in New York. That may quiet some of his complaints."
"We can only hope," Granger said, then applied himself to eating. "I think that it would probably be appropriate for me to wear my second-best uniform today. Full dress may be overdoing it a bit."
"A wise choice, my lord," Winkler said. "Especially since your full-dress coat will require more work before it is presentable."
"You have been remiss in you duties, Winkler?" Granger asked, but with a grin.
"I fear that with all of the jostling on those damn camels, my lord, and all the heat, the gold lace had become a bit bent up," Winkler said.
"It will give you something to do on this voyage," Granger said.
The brig handled quite well, as near as Granger could tell from his position in his cabin. They had left port and sailed due west, and since Granger's cabin was on the larboard side, he was able to open his port and watch the coast as it went by. They passed the city of Rosetta, which looked quite charming from the sea, even though the French flag flew above its fort, and then when they were beyond that, Granger saw a sight that truly shocked him.
He rummaged through his trunk, tossing clothing and items about in his hurried quest for his glass, which he finally found. He trained it on the harbor opposite and saw, anchored in line, the entire French Mediterranean fleet. Granger counted some thirteen ships of the line and four frigates, dominated by the massive French flagship at the center. She was the L'Orient, of 120 guns, a sister ship of the Commerce de Marseilles, the ship he'd commanded on his voyage from Toulon with the captured French ships back in 1793.
The L'Orient was originally named the Dauphin Royal, but had shed her royalist name. It was presumably unfitting for a republican ship to be named after the heir to the French throne, especially when that heir was in exile. She had briefly been renamed the Sans-Cullote, but that Jacobin name had been replaced as well. The Commerce de Marseilles was a structurally unsound vessel, built too long for her keel, which made her flex too much in a big sea. The L'Orient would be a different beast entirely. He remembered the French officers on board Commerce de Marseilles discussing the problems with their own ship, and how they had found solutions that were being worked into the Dauphin Royal/Sans-Cullote/L'Orient. If she were sound, she would be a powerful and formidable opponent.

Model of the Ocean, sister ship of L'Orient
Granger wondered if there were any British ships in the area, or even in the Mediterranean. With a drive that bordered on panic, he made to get up and rush on deck, and then calmed himself. It was his duty to inform Lord St. Vincent of the presence of a French fleet here, but that duty was the same as his duty to try to intercept Bacchante, so there was nothing more to be done. Granger studied the French ships as the Beaver sailed by them, jotting down details as he noted them. They appeared to be anchored in a convex line so as to form one large floating battery. It was a defensive posture, one he would expect only of a fleet expecting to be attacked. Maybe there were British ships in the region. That thought made his pulse race again.
The ship's bell chimed, indicating that it was noon. For some reason that seemed to be the cue for an argument on deck. Granger could not distinguish the words, but he certainly could hear the loud voices. The voices stopped, and were followed shortly by a knock at his cabin door.
"My lord, the captain would like to meet you," Jacobs said.
"I am at his service," Granger said gallantly. He stood up and smoothed out his uniform, then strode up on deck behind Jacobs.
"What the hell were you thinking bringing a goddamn British officer aboard my ship?" a man shouted. He was of normal height, and had a stocky build. The man must be in his fifties, quite old to be sailing about in a merchant ship, but had a familiarity to him that Granger could not quite place. "By God, I'll throw him over the side."
"I am hoping you reconsider, Captain," Granger said smoothly. "I am Captain the Right Honorable Viscount Granger, of His Britannic Majesty's navy."
"You're a viscount?" the man asked, and laughed. "I should make you clean the bilges." Granger noticed the sour looks the captain got from his mates and his crewmen. It was foolish of a man to challenge natural authority, since if he challenged Granger's position by being rude, who was to say others would not do the same to him.
"I am," Granger said evenly, and then tried to be jovial. "I must thank you for saving me. I was traveling from India, and had just completed my trek through the desert to find that the French had invaded Egypt. It was dashed bad luck on my part."
"Well, if I encounter a French ship, it will be my pleasure to hand you over to them," he said snidely.
"I do not believe I heard your name, captain," Granger said coldly, his patience with this man wearing thin.
"I must beg your pardon for my manners," the captain said snidely. "I am Captain Erasmus Travers, master of this vessel."
Granger's mouth opened, but words did not come out. No wonder this man had seemed so familiar. Buried underneath his leathery skin were that distinctive Dutch nose, and those same solid features that Granger knew so well. Granger found himself staring at the father of his first love, the father of John Travers.
Copyright © 2014 Mark Arbour; All Rights Reserved.
Stories posted in this category are works of fiction. Names, places, characters, events, and incidents are created by the authors' imaginations or are used fictitiously. Any resemblances to actual persons (living or dead), organizations, companies, events, or locales are entirely coincidental.
Story Discussion Topic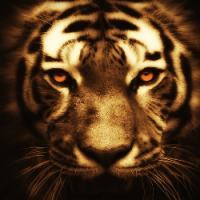 Open Club · 175 members · Last active
A fan club for Mark Arbour to chat about his stories
---
You are not currently following this author. Be sure to follow to keep up to date with new stories they post.
Chapter Comments
Newsletter

You probably have a crazy and hectic schedule and find it hard to keep up with everything going on.  We get it, because we feel it too.  Signing up here is a great way to keep in touch and find something relaxing to read when you get a few moments to spare.

Sign Up