Join For Free and Get Notified of New Chapters!

Are you enjoying a great story and want to get an alert or email when a new chapter is posted? Join now for free and follow your favorite stories and authors!  You can even choose to get daily or weekly digest emails instead of getting flooded with an email for each story you follow. 

 

Stories posted in this category are works of fiction. Names, places, characters, events, and incidents are created by the authors' imaginations or are used fictitiously. Any resemblances to actual persons (living or dead), organizations, companies, events, or locales are entirely coincidental.
Odyssey - 58. Chapter 58
Most of you will figure out that this is an entirely new twist. 
August 4, 1798
Aboukir Bay, Egypt
Lord Granger paced the quarterdeck of His Majesty's Ship Vanguard, feeling invigorated. He had finally managed to take a bath, despite Berry's odd look at his request to rig the wash deck pump. He was feeling clean and chipper, he strode up and down the deck. It was hot, to be sure, but the nice breeze seemed to take most of the edge out of it. He was enjoying some time alone, having been absorbed in the busy life of the flagship. Part of being on a flagship was adapting to the inevitable social whirl. Nelson was quite the host, and it was not often that he had a meal alone, and since Granger was taking his meals with Nelson, that meant that Granger was compelled to dine with Nelson's guests as well. If Nelson wasn't inviting his captains aboard, he was entertaining his staff, or the Vanguard's officers. After the battle, Nelson had opted to entertain the French officers aboard, so that meant that they shared Vanguard with their conquered foes, and took their meals with them as well. And that meant that in addition to the normal socializing at meals, much of the conversation had to be done in both French and English. Nelson had relied on Granger to smooth things over, and to use his language and charm to keep the Frenchmen happy. Granger was good at both of those things, but it was tiring, especially when he was focused on the affairs of the fleet. So when he had a chance to spend some time walking on his own, he seized the opportunity.
Yesterday had been just as busy as the day before. They'd started the day off by sending Theseus and Leander to seize the Tonnant and Timoléon. The crew of the Timoléon had set their ship afire and escaped ashore in ship's boats. That had led to another dramatic explosion when the fire had found the ship's magazines. Tonnant had surrendered, but they'd discovered an entirely new problem. She had over 1500 men aboard, including survivors from the other ships that had sunk, or had been captured. Granger suspected the French would have burned her too, but for the fact that they could not get their men off in time. So Tonnant had been captured, and then they'd had to haul her off the shoals, and work to temporarily repair her underwater damage.

Tonnant would enter the Royal Navy as HMS Canopus, seen here.
Granger had inspected the ship, and had come to appreciate the design of the French 80-gun ships like Tonnant and Franklin. Their main purpose seemed to be to act as flagships. They were very spacious, and a good substitute for the cranky British 98 gun three deckers. Rather than have three decks of guns, along with three decks for cabins, which made housing an admiral more comfortable, the French 80s had only two decks, but with more room aft, which could accommodate an admiral's cabin and a captain's cabin. From what he'd heard, they were good sailers, a definite advantage over the small three-deckers Britain favored, which handled like a cork floating on the water. The only negative about these vessels, as Granger saw it, were possible problems with their strength, something he was intimately familiar with after briefly commanding the Commerce de Marseilles. They were longer than a typical French 74, and unless the French naval architects had structurally compensated for that extra length, they would flex considerably in a strong sea. But all of that notwithstanding, the Tonnant was an impressive vessel, and despite the punishment she'd taken from the Majestic and the other ships that had engaged her, she looked to be in good enough shape that with a refit, and adaptation to British rigging and gunnery, she would be a good addition to the fleet.
Having all the French officers on board had turned out to be advantageous yesterday when they went to parole the seamen on board the captured ships, as those officers had made the process go quite smoothly. Nelson had allowed all but the ship's officers to leave, having negotiated terms that would allow them to rejoin their compatriots, but would ban them from fighting until they were formally exchanged. And so the ship's boats had plied back and forth, delivering the unfortunate French sailors ashore.
Since the victory, the Bedouins had occupied the shore around the fleet and had lit bonfires at night to celebrate the British victory, something that had cheered the British sailors, but made the French quite apprehensive. An armed detachment of French soldiers had arrived to escort the sailors to Alexandria, and prevent their slaughter by the angry Egyptians.
Granger was deep in thought, pondering all of these factors, when a boat was hailed. That was nothing new, as boats were constantly coming and going from Vanguard. Granger ignored the new arrival until a familiar face appeared in front of him. "My lord, this man says he knows you, and needs to meet with you," Lieutenant Compton said, interrupting him.
"This gentlemen is right, Mr. Compton. This is Major Jardines. It is a pleasure to see you again, Major," Granger said, allowing himself to smile. Jardines stood there on the quarterdeck of Vanguard, looking as spruce as ever.
"I had heard of the great victory two days ago, and managed to sneak through the French lines to get here, my lord. Your charming company must truly be alluring to have me risk such a journey," Jardines said playfully.
"You have come here to tell me things I already know," Granger joked back.
"But I have also come to tell you things you probably do not know, my lord. I have news, and it is not good. The French soundly defeated the Mameluks on July 21st," Jardines said.
"As has become all too customary in this part of the world, we are victorious on sea, and experience defeats on land," Granger observed drily.
"The defeats on land are due to the fact that the armies are not British, if you will allow me that observation, my lord," Jardines said with a grin.
"That is most probably true," Granger agreed. "I must take you to see our admiral, Sir Horatio Nelson. He will want to hear this news." Granger led Jardines aft, breezing past the marine that guarded Nelson's quarters. He found Nelson at his desk, his hand pressed against the wound on his head, as if trying to ease the pain. Granger was worried about his admiral, who had obviously suffered from his wound but would not relent in his activity. Granger had worked hard to relieve him of the burdens as best he could, and had cynically observed that if he were not here, and Nelson had to solely rely on Berry, he would probably be back in the sick bay. "Sir Horatio, this is Major Jardines, the gentleman who helped me traverse the Egyptian desert. He has come bearing news of a battle fought on land. Major, this is Rear Admiral Sir Horatio Nelson."
Nelson looked up with interest, and then rose to greet Jardines. "It is a pleasure to meet you, Major, and I must thank you most heartily for speeding Lord Granger through Egypt so he could join us. His presence with this fleet has been invaluable, both before and after our victory."
"The pleasure is most assuredly mine, Sir Horatio," Jardines said, bowing as he did. Jardines was a cultured man, with excellent manners, something Nelson appreciated. "Having spent time with His Lordship, I can readily understand why you would be so appreciative of having him with you. And you will forgive me, please, for not already congratulating you on your stunning victory. It has no rival in modern history."
Nelson was a bit vain, so he soaked up this praise. "I have been fortunate to command this fleet that provided me with the opportunity for such an achievement."
"Yet the vision and the leadership that is vital must surely fall to your credit, Sir Horatio," Jardines said, almost flirting, in a way that actually reminded Granger of Bertie.
"And despite your praise, I am conscious that I am being a bad host, and not providing you with any refreshment," Nelson said, and poured a glass for each of them. "Can you tell me of this battle?"
"Certainly, Sir Horatio. The French forces advanced toward Cairo, and arrived north of there shortly after Lord Granger fortunately managed to escape down the eastern distributary of the Nile," Jardines said. "You will pardon me, gentlemen, if I explain information you already are aware of, but the strength of the Mameluk armies is their cavalry. The peasant levies are of little consequence, but the cavalry are what they base their power on, and what is feared and respected by the local populace."
"I was not aware of that, Major, so I thank you for explaining it to me," Nelson said.
Jardines smiled, and then continued. "The Mameluk cavalry caught the French at Embabeh, the village where I disembarked when travelling with Lord Granger. The battle itself was quite simple. The Mameluk cavalry charged the French, who had organized themselves into defensive squares."
"I am familiar with those squares," Nelson observed, as was Granger. The commanders of the troops would generally form in the middle, surrounded on all four sides of the square by their men, who faced out to repel the attacker. It was an excellent strategy to thwart cavalry, and to avoid being flanked.
"The French squares were formidable, Sir Horatio, and they held firm, repulsing the Mameluk cavalry with heavy losses. It is thought that as many as three thousand men may have been killed, while the French losses were perhaps a tenth of that," Jardines said.
"I see," Nelson said, although he did not.
"You must understand, Sir Horatio, that by breaking the vaunted Mameluk cavalry, they have all but defeated Mameluk rule in Egypt. The Mameluk forces are in full retreat, to either Upper Egypt, or to Syria."
"With one battle, the French have conquered Egypt?" Nelson asked. "By repulsing one cavalry charge?"
"If I understand Major Jardines correctly, he is telling us, sir, that while that may not seem to be an extreme defeat, it is, in the minds of the citizens, quite damning. It is as if the Mameluk rulers were exposed as having no appreciable force, as if, for example, a slave suddenly realizes the shackles that bind him are easily broken off," Granger said.
"That is an excellent analogy, my lord," Jardines said.
"I understand," Nelson said. "So we have a French Army in control of Lower Egypt, but cut off from home, as it were, because we have captured their fleet."
"That would appear to be the case, sir," Granger said.
Nelson pondered that for a minute, realizing that his victory was now even more important. If the French could have maintained control of the Mediterranean, and thus been able to resupply their army, it may have been possible for them to trek all the way through to India, and threaten the vital holdings of John Company. "And what is your role here, Major?"
"Sir Horatio, I am attached to John Company, and was originally supposed to investigate a route for an army invading Egypt from India, using the route His Lordship and I used. When we arrived in Egypt and discovered the French had invaded, Lord Granger instructed me to remain here and see if I could be of some assistance to the Mameluks as they try to resist the French," Jardines explained.
"That would seem to be a wise course of action," Nelson said, validating Granger's orders.
"As I had predicted to His Lordship, the Mameluks were not very receptive to my advice prior to their defeat, but they have become more willing to listen now," Jardines said.
Nelson laughed at that. "I suspect they would be."
"So my plan, Sir Horatio, was to attempt to help them come up with a strategy to harass the French, in the hopes that they will ultimately be able to defeat them," Jardines said. "I was heading for upper Egypt with the remnants of the Mameluk forces when I heard of your victory, and I wanted to come here and personally congratulate you, and share this news with you. I also have reports that I am hoping you can forward on to London for me, where I have detailed the battle I have witnessed, as well as my own actions."
"I see that I should do nothing to hinder you, Major, but rather I should encourage you in your plan," Nelson said. "I am concerned for your safety, since you must travel back through French lines to rejoin the Egyptians."
"I have learned how to do that, how to move through their rather porous lines, Sir Horatio," Jardines said with a grin. "I do appreciate your concern, though, and I hope you will not think me impertinent if I take my leave of you and return as soon as possible. It is to be expected that the French will tighten their control of this part of the country now."
"Of course, Major," Nelson said. "I wish you the best of luck, and will forward your reports and letters on with my highest approbation."
"Thank you, Sir Horatio," Jardines said. Granger led him out of Nelson's cabin, and to his own.
"We have little time, and this ship is crowded," Granger said, as if to explain that he did not want to couple with Jardines, when he desperately did.
"Then we will have to be quiet, and go quickly," Jardines said, as he ran his hand across Granger's ass. Granger had spent his time in this cabin as the penetrator, with his dick lodged in Perkins' willing hole. This time, he was the recipient of Jardines' massive organ. He braced himself against the door as Perkins usually did and felt Jardines work the lanolin into his ass, and then he felt that massive cock all but split him open as it forced its way inside his bowels. Granger almost cried out, but remembered to stuff a handkerchief in his own mouth to muffle his moans.
Jardines knew Granger's body as well as his own, and he did his best to optimize their fuck while keeping it short, but quiet. Granger was amazed at the intense feelings Jardines' dick aroused in his body, from the intense pain of the initial penetration, to the intense pleasure he experienced once he'd adapted to it. Some ten minutes later found Granger trying to stop panting from his orgasm, even as he pulled his trousers back up. He used the handkerchief to wipe his own cum off his hand, and then stuffed it into the crack of his ass, as he knew that Jardines was a volume shooter, and he did not relish having Jardines' load leaking out of his ass and into his trousers all day long.
With their appearances restored, Granger led Jardines back to the entry port, and saw him over the side. "Take care of yourself," he said to Jardines. "I have not forgotten my promise to do what I can for you when I reach London."
"You worry about yourself, George. I will be fine. I must finish helping these people resist the French before I run off on any other errands. But I would appreciate it if you would write me."
"That I will do," Granger pledged, and then watched as Jardines lowered himself into the boat, which raised its lugsail and headed east, away from the French.
Granger resumed his walk, only with each step he felt Jardines' load squeeze out of his ass. Rather than annoy Granger, the sensation made him chuckle, a reaction he stifled lest the ship's officers would think he was taking leave of his senses. Jardines seemed to have found a place here in Egypt where he could assist the Mameluks in their resistance to the French. Granger hoped he would survive this mission. He had only spent a quarter of an hour in this latest attempt at a walk when Perkins blocked his path, pulling him out of his introspection once again.
"My lord, the admiral would like to see you as soon as is convenient," Perkins said. In other words, "come at once!" Granger smiled at the handsome young man.
"Of course," Granger said, and headed for Nelson's cabin.
"Ah, Granger," Nelson said. "I thought perhaps we could dine together, just the two of us."
"That is both a pleasure and an honor, sir," Granger said. Nelson motioned him to a seat, and the servants brought in their dinner, another excellent meal, and left them alone. They began to eat, making conversation in between bites.
"Your Major was a most interesting fellow," Nelson said. "I must say I am surprised to find him out here with no regiment, seemingly wandering around Egypt. Especially since he seems like quite the gentleman."
"Major Jardines is one of those individuals who felt the need to leave England, at least for a while, sir," Granger said with an impish grin. It was common for gentlemen who got in various kinds of trouble to leave the country and venture out to the colonies.
"I suspect that his trouble revolved around women, gambling, or some other vice," Nelson joked. "It is no matter." Granger was relieved that Nelson did not demand to know the particulars. "The news he brought us is interesting, and significant."
"I must agree, sir, begging your pardon," Granger said.
"I must get news of our victory back to Lord St. Vincent off Cadiz, and to Their Lordships of the Admiralty," Nelson said, almost to himself. "I must also convey these latest reports from Major Jardines."
"Yes, sir," Granger agreed. They ate on in silence, while Nelson seemed to contemplate the actions he should, or could, take.
"Tomorrow, I am sending the Leander off with my dispatches. Berry is to be my messenger, and he has orders to deliver them to Lord St. Vincent off Cadiz," Nelson said. He paused to let Granger digest what that meant. To be selected to carry dispatches for a major victory like this was quite an honor, and a rewarding one. It was likely that Berry would end up with some additional honor. St. Vincent had sent Captain Calder back with his news of the victory off Cape St. Vincent, and Calder had received a knighthood as a reward. It was probable that Berry would be as fortunate.
"A wise choice, begging your pardon, sir," Granger said, and tried to sound sincere. He didn't think that Berry deserved the honor, but he knew Nelson was very fond of Berry, and such was the way of the service.
"I am worried you will feel as if I am slighting you," Nelson said.
"Hardly, sir," Granger said sincerely. "I only arrived three days before the battle."
"Yes, but you performed your duties superbly while you were posted to this ship, and you have performed miracles these past few days in organizing the fleet. Your help has been invaluable, and if I were to make the selection on merit alone, I would have felt compelled to pick you," Nelson said.
Granger almost gasped at that compliment. "Sir, the words you have just spoken are a greater reward than bearing the news of your great victory to Lord St. Vincent."
Nelson smiled at him, and then his expression got more serious. "I am aware that you are most anxious to return to England, and to locate your ship."
"Yes, sir, that has been my driving motivation, with the exception of fighting the battle we have just fought," Granger said.
"I am of a mind to send you back with the Leander as well, but I am worried that you will steal Berry's spotlight," Nelson said. What Nelson didn't say is that he was worried that Granger would steal Nelson's spotlight as well, since Granger was quite popular with the press, and with the mob.
"Sir, I would not want to leave you with an unfinished task, in any event," Granger said. He tried to keep the sadness out of his voice, to hide the fact that he desperately wanted to get back to England. But Nelson needed him to help with the fleet, and he didn't want Granger to upstage Berry. There was not much Granger would not do for Nelson, and this was but a small sacrifice.
"I appreciate your sentiments, and you will most certainly be missed, but I am thinking that there may be an alternative. I am planning to send you back with Leander, and allow you to wait with Lord St. Vincent so that you may intercept Bacchante. If she has already made it past the fleet, then I would request that you take a later ship back home. That will give Berry a chance to land without you there to steal the spotlight, as it were."
"I am certainly amenable to such a plan, sir, but I am unsure as to whether Lord St. Vincent will agree. If he does not, and he sends me home, it would probably be wise for me to obey his orders," Granger said with a grin.
Nelson actually laughed at that, at Granger's potential dilemma at trying to argue with St. Vincent about his orders. "I think you would indeed be wise to obey Lord St. Vincent's orders. In that case, I will rely on you to see that Berry gets the fanfare for carrying news of our victory."
"Of course, sir," Granger said. He would have to talk Berry up to Spencer, and to everyone he encountered, and that would stretch his honesty to the limit, but if it meant he could get home more quickly, he would do as Nelson asked.
"It is quite possible that your man, Winkler, has been successful in reaching Lord St. Vincent, in which case your dispatches will have already been forwarded on to England," Nelson noted. Nelson meant that the splash of his exploits in the Pacific, and of his trek through Egypt, would have already hit the press before news of this victory arrived.
"I am most hopeful that is the case, sir," Granger agreed. That meant that people would learn of his doings, and then they could be eclipsed by the victory at the Nile.
"I will have to explain things to Berry," Nelson mused to himself. "I am not sure I am doing you, or Thompson, a favor by putting you on the same ship. You do not seem overly fond of each other."
Granger stared at Nelson and could not, this time, hide his shock and dismay. "I have no antipathy to Captain Berry, sir."
Nelson shook his head slightly, to dismiss Granger's fears. "You have been the exemplar of politeness and courtesy. I did not mean to imply that you acted in error, or that I was unhappy with you, it was merely an observation."
Granger sensed that Nelson wanted him to open up and be candid, so he took a risk and did so. "Sir, I think that Captain Berry is a brave man, and in that regard, he has no equal. I also think he is a loyal man, one who is deserving of the honor you do him. But I think that he is probably not the best man to have served as your flag captain."
"And why is that?" Nelson asked, but not in an unpleasant way.
"Because he is unable or unwilling to help relieve the organizational burdens that come with your command, sir. I would submit that you are best served by someone who can do that, and who can help tackle some of those more onerous tasks," Granger said, taking a huge risk that he would offend Nelson. His concern was misplaced.
"What you are telling me, Granger, is that I need someone like you in that role," Nelson said.
Granger chose to insert some levity into their conversation. "Naturally, sir."
Nelson chuckled. "I happen to agree with you. Berry is much as you have summed him up, but he is also very loyal, and that is something which I prize greatly. So to the degree that I promoted him to command this ship when it may not have suited his skills, I was then compelled to take up the slack."
So Nelson was aware of Berry's shortcomings, but took him on anyway as a reward to Berry for his loyalty, and Nelson's price was that he had to work harder to make up for Berry's lack of assistance on administrative details. "I understand, sir. While you certainly did not have to explain it to me, I am most appreciative that you did. And I will certainly be polite to Captain Berry. I would point to the fact that I conveyed Captain Calder back to England after St. Vincent, and managed to be polite to him, when he was, in fact, a man I did not like." Nelson chuckled at that, as Granger suspected he would. Granger had perhaps made his negative feelings about Calder seem more pronounced than they really were, but he knew Nelson didn't like Calder, so he knew that comment would get a positive reaction.
"So now that I have the honor of appointing a new flag captain, I can perhaps learn from my past experiences and make a selection that is more suitable to my needs," Nelson said. "That is why I am appointing Hardy to take over as my flag captain."
Granger could not help but smile at that, since he liked Hardy. He found him to be many things that Berry was not. He was calm and efficient, and would help to temper Nelson's more erratic impulses. And he would be able to organize Nelson's staff to handle much of the work the admiral did not need to be involved in. That, and Hardy was quite handsome, and there was something about him that suggested it would not be too difficult for Granger to lure him into his cot, if such an objective were on Granger's agenda. "Sir, while you did not ask for, and certainly do not need my approval or my opinion, I think that you are making an excellent choice."
"If I did not want your opinion, Granger, we would not be having this conversation," Nelson said. "But I will tell Hardy that you think that, and he will worship the ground you walk on even more than he already does."
"I think, sir, that I am not the hero he worships," Granger noted, as Hardy was clearly very attached to Nelson.
"There is room in his heart for more than one god, evidently," Nelson joked. "I am going to give Capel the Mutine. He is a good officer, and is deserving of the step."
"And once again, sir, I can only ponder that you have made a choice that is the same that I would have made, if I had the awesome power of promotion that you hold," Granger said, getting a chuckle from Nelson.
"I will then need a replacement for Capel. I think that Perkins would be a good candidate, and he is ready for the promotion to lieutenant."
"I have worked closely with Mr. Capel and Mr. Perkins over these past few days, and I have been impressed with both of them. I think that by advancing them, you are considering not only the good of this fleet, but of the service, sir," Granger said.
Nelson nodded, but didn't say anything more on the topic. They finished up their dinner, and then Nelson poured them both a glass of port and relaxed back in his chair. "When we first met, and you accompanied me to Sardinia and Naples, I told Lord Hood what he already knew, that you would make an excellent captain. He pushed hard for the Admiralty to post you to the Intrepid, because he saw that talent in you, that natural leadership ability that I saw."
That truly surprised Granger. He did not realize that Hood had pressed the Admiralty so emphatically on his behalf, and he certainly didn't know that Nelson had done that too. "I really do not know how to thank you for your support, sir. I have always had the utmost respect and admiration for you and for Lord Hood."
Nelson smiled, but ignored his comments. "And after all that you achieved with the Intrepid, the voices demanding that you be posted to a frigate must have been deafening to the Admiralty, and just as before, that decision has been an unmitigated success."
"Thank you, sir," Granger muttered uncomfortably, his natural modesty asserting himself and making him incredibly uncomfortable with such fulsome praise.
"Not every man who is a good lieutenant can be a good commander, and not every man who is a good commander can transition effectively to commanding a frigate. It is also true that some frigate captains are abject failures when they are given ships of the line, and you and I have seen, watching Admiral Mann, that some men are wholly incapable of successfully commanding a fleet. I raise these issues with you Granger, to tell you that when your time comes to captain a ship of the line, and to raise your broad pennant, or to someday hoist your own flag, that you have the ability to be successful in those roles, as successful as you have been before."
"Your confidence is inspiring, sir," Granger said, his equivalent of being speechless, which he truly was.
"When I was wounded below, while I ached to be up on deck and in the middle of the fight, I was not worried; because I knew that you and Berry would not only fill my shoes, but would excel in your duties. You both did that, and I have said so to Lord St. Vincent, and to Lord Spencer."
"I was ruminating on my experiences of the past week or so, and I noted that when I went with you to Naples, Lord Hood had admonished me to watch and learn from you, sir, as you were one of the best captains in the fleet." Now it was Nelson's turn to act uncomfortable at being praised; only Nelson did not have Granger's modesty, so his discomfort was indeed an act. "I was thinking that on this voyage with you, I have been shown an example of how to be an excellent flag officer."
"You flatter me, Granger," Nelson said, then ended their mutual admiration exchange. "You must go and pack if you are to leave with Berry, and I will need you to accomplish that so you can be rested and at your most charming to ease the burden of captivity for our French friends at supper tonight."
"Aye aye sir," Granger said, and went off to instruct Donegal to pack up his things.
Copyright © 2014 Mark Arbour; All Rights Reserved.
51

4
Stories posted in this category are works of fiction. Names, places, characters, events, and incidents are created by the authors' imaginations or are used fictitiously. Any resemblances to actual persons (living or dead), organizations, companies, events, or locales are entirely coincidental.
Story Discussion Topic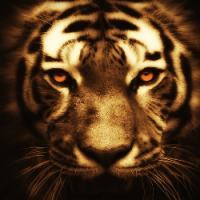 Open Club · 175 members · Last active
A fan club for Mark Arbour to chat about his stories
---
You are not currently following this author. Be sure to follow to keep up to date with new stories they post.
Chapter Comments
Newsletter

You probably have a crazy and hectic schedule and find it hard to keep up with everything going on.  We get it, because we feel it too.  Signing up here is a great way to keep in touch and find something relaxing to read when you get a few moments to spare.

Sign Up