Join For Free and Get Notified of New Chapters!

Are you enjoying a great story and want to get an alert or email when a new chapter is posted? Join now for free and follow your favorite stories and authors!  You can even choose to get daily or weekly digest emails instead of getting flooded with an email for each story you follow. 

 

Stories posted in this category are works of fiction. Names, places, characters, events, and incidents are created by the authors' imaginations or are used fictitiously. Any resemblances to actual persons (living or dead), organizations, companies, events, or locales are entirely coincidental.
Odyssey - 59. Chapter 59
An early posting of this chapter to celebrate five years of writing:  August 13, 2008 - August 13, 2013. 
August 1, 1798
HMS Bacchante
Acting-Captain Humphreys stood on the quarterdeck of His Majesty's Ship Bacchante, surveying the sea intently, his nose sniffing at the wind, which was warm in a way reminiscent of the Caribbean. Weston approached him with his characteristic smile. "Good morning, sir," he said.
"Good morning to you as well," Humphreys said. He liked Weston, who was an excellent officer. He had taken over Humphreys' duties as first lieutenant and had done as good a job as Humphreys' could have asked. Weston was good with the men, good with the other officers, and he was good with Humphreys. He treated Humphreys with respect, but made sure Humphreys knew he was part of his team. Humphreys contrasted that to how things had been with FitzWilliam, who'd spent most of his time lusting after Humphreys. There was no sexual connection between Humphreys and any of his officers, and he liked that. It was professional. It was uncomplicated. "I was hoping we would be able to fix our position, but these clouds seem destined to prevent that."
"Yes, sir," Weston said. "It looks as if it's brewing up a storm."
"Indeed it does," Humphreys agreed. He braced himself as a much less pleasant person approached him.
"I must say, Mr. Humphreys, that this voyage is the longest imaginable," Sir Tobias Maidstone growled grumpily. "Perhaps I should have chosen a ship with a more experienced captain to transport me home."
Humphreys gave Maidstone a jaded look. It had been a long passage, and much of that had been purposeful, but his patience had grown thin with this caustic man. "Surely, Sir Tobias, you would not blame me for the winds."
"For the winds, perhaps not, but for the additional stop we had to make for water in Cape Town, and for the additional stop in St. Helena for provisions, for those I do hold you accountable!"
"I would submit, Sir Tobias, that as pleasant as you have been on this voyage, you must surely know that we have every incentive to get you back to England as quickly as possible," Humphreys snapped. He regretted it immediately, as he knew Maidstone was an influential man. He would have to hope he had garnered enough goodwill with other powerful people, like Granger and FitzWilliam, to protect him from this magnate's vengeful attacks.
"And I would submit, Mr. Humphreys, that you should enjoy your last few days wearing that uniform," Maidstone all but yelled, and stormed off in a huff. Humphreys saw one of his sycophants over to the side of the deck smirking.
"Mr. Bellows, the activities of the ship require that you go to your cabin at once," Humphreys snapped. The man looked around, as if trying to decide whether to challenge him or not, then acquiesced.
"Of course, Mr. Humphreys," he said.
Humphreys decided that they had delayed long enough. "Mr. Weston, shake out the reefs in the topsails. We'll get the topgallants on as well."
"Aye aye sir," Weston said dubiously. With the winds picking up, it was unlikely they'd be able to maintain that much sail, but maybe it would get them ahead of the storm. The pipes twittered, and the hands rushed aloft to spread additional canvas, canvas that would speed Bacchante home.
Fowler, one of the master's mates, came up to relieve Weston, so he went down to the wardroom. With the weather as it was, he knew he wouldn't be down here for long, but he relished a quick meal and a glass of ale before tackling the gale that was coming.
"We increased sail, eh?" Eastwyck asked. They were informal in the wardroom, the only place they could relax and avoid Maidstone and his stooges.
"Aye, but not for long," Weston said. "A gale's brewing."
"Not right for this time of year, in these parts," Broom said sagely. "I need to see the captain."
"What are you talking about, Mr. Broom?" Weston asked.
"The glass is dropping like a rock plummeting off a cliff, Mr. Weston. You only see that in the Caribbean or the Indies, and it usually means you're tackling a hurricane or a typhoon," Broom said.
"Surely not," Eastwyck said. "We should be near Cape Verde."
"And how would you know that, Mr. Eastwyck?" Broom asked sarcastically. "We haven't had a bit of sun for a week, and we haven't sighted land either."
"You gentlemen may panic as you see fit, but as for me, I am going to enjoy a hot meal, a glass of ale, and then see what we have to tackle," Weston said, more of a growl, one that was directed at the wardroom servant, who vanished to get his dinner.
Weston and Eastwyck ate their dinner early, both of them anticipating that a storm was indeed brewing, while on deck, the signs became more ominous by the minute. They heard the cry for all hands, downed their last bit of ale, and climbed the ladders up to the quarterdeck. When they got there, they found that the wind had increased dramatically.
"Get the topgallants in!" Humphreys was shouting, as Bacchante heeled over. She was carrying way too much canvas. He turned to Fowler. "You damned fool. You left it long enough!"
"The winds just picked up, as if by magic, Mr. Humphreys," Fowler explained, and it was probably just as he described, since he was an honest man and a good seaman.
"Mr. Weston, rig for storms!" Humphreys ordered. They fought the canvas, getting in the topgallants, but then disaster struck, as a gust of wind barreled into them and pushed the ship over onto her starboard side. That in and of itself was unusual, for the wind to be in an westerly direction. Over and over Bacchante went, as if she were going to roll her masts out. They heard a loud crack as the foretopmast gave way, and it broke off with such force that it took the maintopmast with it.
"Hercule cut that wreckage away!" Humphreys shouted. Now the men worked to get the ship back onto course, while being pummeled by the winds, which seemed to be increasing every second. They were so strong it was impossible to hear the thud of the axes as they cut away the rigging, but the men hacked away at it. Finally, the wreckage was freed, and they were able to put the ship back on her northerly course. Only now the waves had picked up, and they had picked up substantially.
"Heave to!" Humphreys shouted. They put Bacchante into the wind, and braced themselves as water cascaded along the deck, getting there before they could cover their hatches, and rig for storms. But Humphreys methodically put his ship to rights, sending down the mizzen topmast, the only one still remaining, and covering up the waist and the hatches. The sea had wrestled control of their ship from them, but within an hour, they had that control back.
Humphreys and Weston stood on the deck, braving winds like they had not experienced since before they'd reached Amboyna, since they'd encountered that typhoon. And so they went, all day long, with the ship being assaulted by wind and waves, being driven further and further east. The wind and spray were so intense, they had visibility of five miles, if that. As night fell, Humphreys left the deck for half an hour to eat something cold, and get something to drink, and then he was up on deck to relieve Weston.
They did not say anything, but they did not have to, for Humphreys and Weston made a good team. There was no discontent amongst the officers of Bacchante; the only irritant aboard was Sir Tobias Maidstone. As they battled the seas and the wind, Humphreys thought about how he'd tried to be cheerful with the man, to be pleasant, but it had been to no avail. Somers had cautioned him to take his time, and seemed to suspect that Maidstone had some evil plot afoot. Humphreys did not know if that was the case or not, but Eastwyck had imposed upon him on those occasions where he'd felt tempted to increase their speed, and Humphreys had heeded his advice.
Humphreys and Weston were sailors, well trained in their art, and able to con a ship through a storm or a battle with great skill. Eastwyck was all that and more, as he was like Somers, his cousin. So if Eastwyck's instincts told him that Maidstone was a problem, and that they should dally about, Humphreys was willing to heed his counsel. Only now those problems were behind them, as they tackled a problem bigger than anything they'd experienced since leaving Amboyna. Bigger than the shortage of water that had forced them to stop at Cape Town. Bigger than the foul stores they'd had to replace in St. Helena. For this storm showed no signs of abating.
All night long they fought the wind and the seas, until it was almost dawn. The weather seemed to abate, had seemed to ease, only just as the sun began to peek through the dreary clouds, the men on Bacchante's decks saw a horrible sight, probably the most horrible sight any of them had ever seen. It was not a French squadron, and it was not a Spanish fleet; it was the shore, not more than half a cable's length away.
"The anchor!" Humphreys shouted. Men rushed to let the anchor loose, to stop them before they hit the rocky shore that extended to them, but before they got there, Bacchante drove aground. She hit with enough force to knock Humphreys and everyone else to the deck, as the waves and the wind drove the ship onto the rocky coast. The shockwaves that went through the ship were incredible.
"Look out, sir!" cried Kingsdale, and Humphreys barely had time to jump aside before the mizzenmast crashed down near him. All three masts cracked like sticks and crashed to the deck, with their attendant rigging and sails creating a mass of material in their way. As if to add insult to their injury, the anchor let go, only to land on the rocky shore below.
"We must try to kedge her off," Humphreys said to Weston, but the look on Weston's face told him what he already knew. Bacchante was a doomed ship.
August 2, 1798
HMS Bacchante, aground
His Majesty's Ship Bacchante, barely over one year old, lay on the African coast, listing decidedly starboard, obvious to all that she was a hopeless wreck. She had wracked herself against the shore until her back had broken, so now the men looked helplessly at the ship that was barely holding herself together. The storm had abated throughout the morning, and now, as the midday sun was upon them, it was as if the storm, satisfied at slaying this beautiful ship, had miraculously vanished, leaving them with partly cloudy skies, and relatively calm seas.
"Mr. Eastwyck, we are but 50 miles from Gorée, if our charts are to be believed and if our sightings are correct," Humphreys said. "You, Mr. Kingsdale, and Mr. Andrews, along with 30 of our lads, will take the cutter and set out to get help."
"I am going as well!" Sir Tobias boomed. He had stayed in his cabin, largely out of the way, and Humphreys was willing to bet it was because he was afraid. "I'll not spend another minute on board this ship with you leading us straight into hell."
"Sir Tobias, you are free to leave anytime you want, but you will not be going with Mr. Eastwyck. His mission is too vital to be burdened with the likes of you," Humphreys said firmly, his patience with this man finally at an end.
"Now you listen to me…" he began to yell.
Humphreys ignored him. "Sergeant, if Sir Tobias is still on this deck within 30 seconds, you will tie him to the shrouds and gag his mouth," Humphreys said to the marine.
"Aye aye sir," the marine said, and didn't bat an eye.
Maidstone looked around the deck, and gave Humphreys a mildly amused grin. "I'll break you for this, Lieutenant," he snarled, then went below, such as it was. His threats meant nothing to Humphreys at this point; since it was unlikely his career would survive the loss of Bacchante anyway.
He turned back to Eastwyck. "Make sure you have enough stores and water for a week. No matter what port you reach, send help. In the meantime, we will try to get the other boats serviceable and follow in your path."
"Aye aye, sir," Eastwyck said. They lowered the cutter, which was easy, since the boat was almost in the water due to Bacchante's cant to starboard. They hurriedly put stores in the boat, along with some additional canvas for an awning, while Humphreys was below, hurriedly scrawling out his report for Eastwyck to take with him.
Humphreys arrived back on deck with a canvas pouch, and handed the bag to Eastwyck. "My reports are in here, along with some of the silver we captured. You may need it to get help to us."
"Thank you, sir," Eastwyck said, taking the bag.
"Good luck," Humphreys said.
"And good luck to you too, sir," Eastwyck replied. He boarded the boat quickly, took his seat in the stern, and gave the order to cast off. Humphreys watched as the cutter cleared Bacchante and the hazardous shore, then raised her lugsail and headed north, to where hopefully she would find civilization. And help. "Now let's see about getting these other boats serviceable," he said to Weston.
"Aye aye, sir," Weston said.
Eastwyck and his men guided the cutter northward, and could not resist the urge to look back periodically to where Bacchante lay, crippled and dying, on the rocks. No one had explicitly stated why they had not all gone together, and why Humphreys had remained behind, but they all knew why. Stowed in her hold, Bacchante had a King's ransom, 500,000 reales. Humphreys was going to stay there with the ship, and with that treasure, until he was compelled to leave her. That made Eastwyck's mission all the more urgent, but unfortunately, the nearest port was Gorée, in Senegal, and that was still under the control of the French. Still, Eastwyck reasoned, it was possible that the French forces there were less powerful than even his armed band. If they were lucky, they would find a ship, maybe a slaver, they could seize, then return to rescue Bacchante's crew, and the treasure.
"I must say I am glad to not have Sir Tobias along, sir," Andrews said, breaking into his thoughts.
"I think Mr. Humphreys was showing us his undying love by such a charitable act," Eastwyck joked back. The men in the cutter smiled as well, and that served to relax them. Discipline in a small, open boat was bound to be more lax, and Eastwyck wasn't a martinet to begin with. Like the rest of Bacchante's officers, he modeled his command style on Granger, and chose to inspire his men, rather then flog them.
The day wore on, and the miles ticked off. Eastwyck looked at his chart, and looked at the sun, and began to wonder exactly where they were. Regardless, the coast did not look very hospitable. It was green, and dense, and when they closed with it, they found themselves assaulted by insects. "Feels a bit scary, sir," Kingsdale said apprehensively.
"Scary, Mr. Kingsdale?" Eastwyck asked.
"Begging your pardon sir," the young man said hastily. "I feel as if I'm being watched."
Eastwyck marveled that he'd felt apprehensive himself, but he hadn't really known why, but Kingsdale had hit the nail on the head perfectly. He watched the men in the boat silently agree with him. "Quite so," Eastwyck said. "I feel the same way."
Eastwyck guided them back out to sea, so they were about three miles away from land. "None of those blasted bugs out here," Andrews noted.
"We'll alternate watches," Eastwyck said. "I'll go first, and then Mr. Kingsdale can take over. We'll stay away from land unless the wind or the seas pick up again." The mention of the possibility of a storm seemed to alarm all of them, but the kind of gale they'd experienced wasn't usually followed within a day or two by another one, especially in this part of the world in August. Eastwyck was fairly confident that he'd get lucky, and they'd have calm weather at least overnight.
Andrews parceled out their rations for supper, and the men devoured them readily. Then with their ration of grog finished, those off watch tried to get comfortable in the bottom of the boat, while the others on watch stayed on their thwarts, keeping an eye out lest they be attacked by an enemy, or the weather.
Dawn arrived, to find them sailing north, with the weather just as pleasant as it had been before. Eastwyck stood up in the boat, being careful to grab the line holding up the sail to brace himself, and aimed his telescope in front of him. He saw an island, surrounded by a port, just as he'd expected to see, with the tricolor flag of France flying jauntily from the flagstaff. Eastwyck scanned the horizon, looking for an alternative, maybe even a ship that would rescue them, but saw nothing.
"It looks as if we are going to have to make for Gorée," he said. "It is a French colony, but they are not supposed to make war on shipwrecked sailors, so we will see."
They closed with the port as the morning went on, and Eastwyck labored over willingly sailing into a French harbor, but the seas began to pick up a bit, making their ride a bit wet, and reminding them just how hazardous travel in a small boat on the open sea could be for them. "Men, it is possible that we'll be separated," Eastwyck said, as he opened the canvas bag Humphreys had given him. He handed each of the men a couple of silver coins, increasing the number for the petty officers. "This will give you some money if you need to fend for yourselves." He split up the remaining amount into three parts and gave one part each to Andrews and Kingsdale, and retained one for himself. He then reviewed Humphreys' dispatches to make sure there was nothing in them a Frenchman should not read, and jettisoned those that were worthy of censorship.
As they turned to sail into the port, Eastwyck's heart sank. He had hoped to find a slave ship, or a small merchant ship, in port. One they could steal, or at least borrow to take to Bacchante. Instead, sitting in front of them, looking as pretty as possible, was a French corvette, pierced for ten guns a side. There would be no dealing with a colonial governor, who may be more tolerant of their condition. Instead, he'd be dealing with the French navy.
August 4, 1798
HMS Bacchante, aground
They'd spent yesterday getting ready to follow Eastwyck's boat, but Humphreys was loath to leave Bacchante, even though she was disintegrating around him. If it weren't so calm, they'd have had to leave, as she'd have broken up completely. But the weather and seas were placid, and so they'd been able to stay put. They'd managed to salvage the captain's gig and they'd even managed to sway out the launch, but the jolly boat was a total loss. To make up for that, the carpenter had begun to fashion rafts from Bacchante's fallen spars.
Humphreys watched as they loaded stores into the boats, and labored with the decision before him, on whether to abandon his ship and take his men north to Gorée, south to Sierra Leone, or to stay with her in the hopes that Eastwyck would manage to find them some help. Weston walked up to him, even as the sun broke out over the horizon. "Will we leave today, sir?"
"I am reluctant to go and leave the ship," Humphreys said. He may as well have said the treasure, but he didn't, because Weston knew what he meant.
"Maybe we can dispatch another boat, and send it south, sir?" Weston offered. "That way, we have a chance at getting help from that direction as well."
"That is an excellent idea," Humphreys agreed. "Why don't you take the captain's gig with as many men as you can fit into it, and head south."
"Begging your pardon, sir, but if it's all the same to you, I'd rather stay here," Weston said. Humphreys smiled briefly, at Weston taking the riskier course of action.
"Very well. I'll send Fowler," Humphreys said. "Pass the word for Sir Tobias, and for Fowler."
Maidstone came up on deck. By tonight, Humphreys guessed, the ship would be so unstable that sleeping below deck may not be entirely safe. They'd probably have to start manning their rafts, and their boats. But he'd deal with that issue later. "What do you want?" Maidstone growled. Humphreys made him wait, saying nothing, until Fowler appeared.
"You expressed a desire to leave this vessel," Humphreys said to Maidstone. "I am going to dispatch Mr. Fowler in the gig, and he is instructed to head south, in the direction of Freetown, in Sierra Leone. You may join him if you choose."
"With pleasure," Maidstone said. He turned away from Humphreys and strutted below, returning a few minutes later with a strong metal case. It was probably two feet square. "Please load this in the boat."
"What is it?" Humphreys asked.
"Personal belongings I must take with me," Maidstone said.
"There is no room in the boat for large metal chests," Humphreys said pointedly.
"I am taking this box with me, and that is the end of it," Maidstone snarled.
"What is in here?" Humphreys asked suspiciously. Maidstone said nothing. "Open it."
"I will not!" Maidstone said.
Humphreys turned to Weston. "Please have this box opened at once."
"You will not defile my possessions," Maidstone screamed. Humphreys said nothing, but got a couple of seamen with a crowbar ready to open it up. Seeing that he was not going to be able to bluster his way out of this one, Maidstone pulled out the key and unlocked it. He flipped the lid open, and Humphreys could see inside enough to see correspondence, piles of letters. "You see, it is just my correspondence."
Only there was something strange about these letters. Humphreys reached in and grabbed one. "Put that back!" Maidstone demanded. "You have crossed the line, truly crossed the line, if you think you can read my letters!"
Humphreys studied the envelope, and his eyes bulged a bit. "This letter is not addressed to you, Sir Tobias. It is addressed to Albert Granger."
"It is correspondence related to the governorship of Amboyna," he said. Humphreys wondered for the thousandth time if this man could ever utter words without it sounding like he was yelling and blustering.
"Only you were never governor of Amboyna," Humphreys said.
Weston reached in and grabbed one and looked at it. "It would appear that you have stolen the governor's correspondence."
"No wonder you are in such a hurry to get back to England with this," Humphreys added.
"This box and its contents are my property," Maidstone said.
Humphreys got up and walked over to the carronades, and picked up a 24-pound shot. He brought it back and put it inside the metal box, then closed and locked it. He took a marlin spike and poked several holes in it, then carried the box over to Bacchante's stern, where the water was the deepest. Before Maidstone could say anything, Humphreys threw it into the water.
"No!" Maidstone cried, but it was too late. With the box made of metal, and with holes poked in it, and with a 24-pound shot inside, the box sank like a rock, in what must have been at least 25 feet of water. "You will hang for this, as God is my witness!"
"Are you ready, Mr. Fowler?" Humphreys asked.
"Yes, sir," Fowler said.
"Your boat is leaving, Sir Tobias. Are you going with it, or are you staying here?" Humphreys asked.
Maidstone said nothing, he just glowered at Humphreys, snapped "come along" to his aides and then they descended into the gig. "Good luck, Fowler," Humphreys said. "If he vexes you, you may toss him over the side."
"Aye aye sir," Fowler said with a grin. The boat pushed off from Bacchante, and began to travel south. They had traveled about two miles away from the ship when one of the men on Bacchante shouted, attracting Humphreys' attention.
"Sir! The boat!" The gig was travelling close to the shore, as Humphreys would have expected, but suddenly, as if out of nowhere, 15 war canoes had darted out of the shallows, full of angry natives.
"There are at least 300 men in those canoes," Weston said. "There are only 30 men, and Sir Tobias' party, in the gig."
Humphreys looked around frantically. "Can we get one of the bowchasers in action?"
"The deck is listing too badly, sir," Weston noted. Even if they could train one of the starboard guns to bear, even at maximum elevation, the gun would merely discharge its ball into the water. They watched as the canoes swarmed the gig. The sailors tried to defend themselves, but they were simply overwhelmed. And then, Humphreys' blood ran cold as he watched the savages slaughter, in cold blood, every single one of the men on the gig. If it weren't for the tragedy of this massacre, it would almost have been enjoyable to see Maidstone rant and rave at the natives, only to have them skin him alive.
They watched helplessly. They could not get their long guns operational, and the carronades, which may have worked, would not have had the range. Muskets and rifles were completely out of the question. And so they saw their fellow crewmen slaughtered in front of their very eyes. After they killed the men, the natives tore off their clothes and rifled through their possessions, then tossed the dead, naked bodies into the water. Humphreys spied one of the natives as he opened the canvas pouch he'd given Fowler. It was similar to the one he'd given Eastwyck, and had several silver coins in it. The native pulled out one of the coins and smiled, and began speaking to the others with wild gestures. It seemed that as if to a man, the natives looked at the silver coins, and then looked over to where Bacchante lay helplessly on the rocks.
It did not seem to dawn on the officers and the crew of Bacchante until just then that the danger was not just to their fellow crewmen who had been murdered on the gig, but to themselves. The canoes turned and began to row purposefully toward Bacchante.
"Mr. Weston, see that all the hands are issued small arms," Humphreys ordered, springing into action. "Mr. Kenny, rig up that carronade, so it can fire at those canoes. Get the gunner to help you."
"Aye aye sir," he said.
"Lieutenant Carter, assemble your men. You'll need to be ready to repel those natives. You may draft loaders from the crew to serve your muskets and rifles, until we are boarded," Humphreys instructed.
"Aye aye sir," the marine said. Only minutes before, the crew had been contemplating abandoning their vessel. Now it appeared that it was their only chance to live, to repel these natives who were clearly bent on killing them.
There was no need to urge the crew on, because they knew what was waiting for them, having seen their shipmates slaughtered on the gig. Humphreys took a second to wonder if Eastwyck and his group had met a similar fate, but put that thought aside. He had to focus on the task at hand, or he would soon be a dead man.
The sound of hammers and men shouting permeated the deck, as they readied themselves to repel the natives. If the natives would have hurried directly to Bacchante and rushed them, they may have overwhelmed the ship before they were ready, but the savages paused and huddled their boats together, as if to conference.
"The gun's ready, sir," Kenny said breathlessly.
"Train it on those boats and fire," Humphreys said. Kenny nodded to the gunner and the crew, and they loaded the carronade and fired it. The shot fell short, but Kenny wasn't daunted. He adjusted the elevation, reloaded the gun, and fired again. This one landed in the midst of the canoes, sinking two of the damn things. He saw natives in the water, flailing around, and then they seemed to be in even greater agony.
"Sir, look!" cried one of the men. And there, beyond the canoes, were those unmistakable dorsal fins. As if having natives arrive to feast on Bacchante's carcass were not enough, the sharks had come to join in as well.
Copyright © 2014 Mark Arbour; All Rights Reserved.
Stories posted in this category are works of fiction. Names, places, characters, events, and incidents are created by the authors' imaginations or are used fictitiously. Any resemblances to actual persons (living or dead), organizations, companies, events, or locales are entirely coincidental.
Story Discussion Topic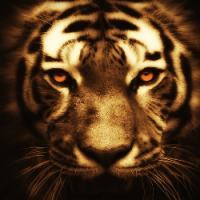 Open Club · 176 members · Last active
A fan club for Mark Arbour to chat about his stories
---
You are not currently following this author. Be sure to follow to keep up to date with new stories they post.
Chapter Comments
Newsletter

You probably have a crazy and hectic schedule and find it hard to keep up with everything going on.  We get it, because we feel it too.  Signing up here is a great way to keep in touch and find something relaxing to read when you get a few moments to spare.

Sign Up