Join For Free and Get Notified of New Chapters!

Are you enjoying a great story and want to get an alert or email when a new chapter is posted? Join now for free and follow your favorite stories and authors!  You can even choose to get daily or weekly digest emails instead of getting flooded with an email for each story you follow. 

 

Stories posted in this category are works of fiction. Names, places, characters, events, and incidents are created by the authors' imaginations or are used fictitiously. Any resemblances to actual persons (living or dead), organizations, companies, events, or locales are entirely coincidental.
Odyssey - 6. Chapter 6
April 18, 1797
"I fear riding is difficult after last night," Cavendish said to him as they trotted along in front of the carriages containing Their Lordships of the Admiralty. They made quite the convoy, with a detachment of mounted troops to dissuade any would-be bandits or others portending mischief.
Granger grinned back at his reference to their sexual extravaganza. "I do not seem to share your problem. Perhaps we can address that issue later." Cavendish had evidently spent so much time as the penetrator when he was with Arthur he was quite content to let Granger assume that role when they were together.
"I would be more than happy to do that. You have not been disappointed, have you?" Cavendish asked with genuine concern.
"I am satisfied when I am with you, regardless of how we actually couple," Granger said softly, so only Cavendish could hear.
"As am I."
"You ride quite well," Granger dared to observe.
"I have adapted to the loss of my leg, and feel adequate in all areas except one."
"And that would be?"
"Dancing is still somewhat difficult," he said.
"Based on the quadrille I witnessed at Carlton House, I suspect you are still better than most," Granger bantered.
"I am not so sure about that," Cavendish replied skeptically.
"When I saw you come into my cabin yesterday, I feared you were there to summon me over the affair with Admiral Wilcox."
Cavendish shook his head. "His Lordship has better things to worry about than Wilcox's outrage over your purportedly bad manners, especially when he was attempting to poach your men."
"So I need not worry about that matter?"
"You do not," Cavendish confirmed. "Your ongoing feud with the Wilcox family is well known, and complaints involving them are generally viewed with a jaded eye. You will be fine as long as you do not push the bounds of courtesy and respect too far."
"I will be mindful of that." Granger had deduced that was the case, but it was nice to have Cavendish confirm that for him. "How do you think this situation will resolve itself?"
"The mutiny?" Cavendish asked. Granger nodded. "I think the government will have to give in."
"I agree, but I do not see that in the attitude of Lord Spencer."
"Nor will you see it in the other Lords of the Admiralty, but they must ultimately see reason. There is too much at stake here, and the costs are too low to make the risk worth taking."
"I am not sure that a penurious Parliament would agree with you," Granger noted. "They are most vexed about the high taxes as it is, and with the toll this conflict has taken on trade."
"You are quite the politician, and you have been home less than two months," Cavendish said, grinning. "You are also correct. But those same misers will ultimately see that spending a little more to preserve what they have is in their best interest."
"Does your father think they will see it that way?"
"You do not trust my judgment, only his?" Cavendish teased. "He feels the same way. Do not think, though, that there will be no conflict over it. Expect Mr. Fox and his cronies to oppose any increase in expenditures on the fleet, and to do so in order to pillory the government."
"I don't suppose I'll have to worry about running into Fox in the House of Lords anytime in the near future," Granger joked. The king detested Fox, and would certainly not advance him to the peerage.
"I think that is one thing you can be sure of."
"Where are we to stay in Portsmouth?"
"We will be spread about the town, as we try to find homes suitable to entertain Their Lordships. You and I are slated to stay with your brother, if that meets with your approval."
Granger nodded. "I visited him there last month. It was not a good meeting."
"No?"
"I was invited to call on him and took Lord Chartley with me." Granger hid his grin at how jealous the mention of Chartley made Cavendish. "We were received with blows to the head, and I was tied up and sexually assaulted."
Cavendish stared at him, horrified, his mouth fully agape. "Surely not."
"It is not something I would make up," Granger observed. "I was forced to copulate with my sister-in-law." Cavendish got even more shocked, as if that were possible. "You must keep this between us," Granger added.
"Of course," Cavendish noted, slightly annoyed that Granger would even raise that as an issue. Cavendish would never betray his confidence.
"It appears that Davina was determined to have an heir to Bridgemont, and it seemed that she and Freddie were having trouble consummating their marriage, so she opted to use me instead."
"Perhaps it is a family weakness for you," Cavendish joked. Davina was his cousin.
"I will have to more fully explore your family tree," Granger joked back.
"We don't have to stay with them," Cavendish added. "I'll send one of the more obnoxious lords to lodge there."
Granger laughed. "No, we will assume they will be on their best behavior. I am surprised they have not left yet. One wonders how long it takes to get a passage to Bermuda."
"It is known as stalling. They are clearly not anxious to leave. I suspect you will find that her attempt to get pregnant was part of that. Watch and see how they handle that."
"What do you think they will do?"
Cavendish paused for a moment before replying. "If she is with child, she will write to her father, and he will write to yours, begging them to intervene with His Majesty. They will rant about the dangers of travel for a woman in that condition, and how the child of two eminent houses should not be endangered to the vagaries of the North Atlantic."
Granger pondered that. "A most ingenious way to avoid banishment. Let us hope that Freddie and I are neither of us too fertile right now."
"In any event, you will be safe on this trip. She would never dream of doing something to me."
"What makes you so impervious to her evil plots?"
"It is a family matter," he said. "For the same reasons that I will not betray your trust and that you can trust me, so must I remain silent about this as well."
"I understand," he said, much to Cavendish' relief. "Perhaps you can use your magical powers to keep her from attempting to bedevil my life. She planted a spy on board Belvidera to try and prove I was a sodomite."
"Mr. Ramsey," Cavendish said. Granger wasn't surprised that he knew about it, but he was curious about when he discovered that Ramsey was on Davina's payroll. As if he read Granger's mind, he answered Granger's question. "I found out about it when Sir Phillip went off to see you in the Mediterranean. It was the cause of a most unpleasant scene between Davina and me. I thought I had explained things to her, but now I discover this latest scheme."
"I sensed that she was a desperate woman," Granger said, surprising himself by coming to his sister-in-law's defense. "I think that she was unable to do her duty, to produce an heir, and decided to take matters into her own hands to do so."
"Well, that does not excuse her behavior, it merely explains it. I will see if she cannot be reeled in, especially since she is undoubtedly scheming to remain in England."
"As I will be out of the country and unable to defend myself, I would be most obliged for any help you can provide."
"You may show me how obliged you are tonight," Cavendish said with a leer, making Granger chuckle.
"Can you tell me why I am here?" Granger asked, changing the subject. "I am certainly no politician, and I am not in agreement with Spencer's views on this mutiny. I would seem to be a poor choice for an aide."
"You are popular with the mob, and with the sailors. I think you are here in case those two factors may be useful."
"I am concerned that I may end up alienating all parties in this matter."
"That is possible, but I will help you try to navigate these shoal waters, just as you did for me in the past," Cavendish said. The implication, that they were a team, that Cavendish had adopted Granger's interests as his own, was quite endearing.
"What of your future plans?" Granger asked. "Will you stay in the Navy? Will you go back to sea?"
Cavendish cringed. "I am not sure. I long to go back to sea, but I am not sure that will be allowed."
"What, no captain will have you?" Granger joked.
Cavendish chuckled. "Surprisingly, that has not been the issue, although there is only one ship I really want to join." They both knew he was talking about Bacchante.
"You would be most welcome, but I think you know that," Granger said firmly.
"I know that. But convincing my father that it is a good thing for me to sail around the world is probably beyond my persuasive abilities."
Granger laughed at that. "Having experienced your persuasive abilities, I should think it is quite possible, but I understand your challenges. As I said, the invitation is open."
"We will see," Cavendish said. Granger knew that he would gladly sail off with him, but his life was not his own, not with his powerful father pulling strings behind the scenes.
"And what of the lords we have brought with us?" Granger asked.
"They are a mixed bunch of men," Cavendish said, chatting amiably about these men that he worked for. "You know Rear Admiral Young?"
Granger nodded. "I served with him off Toulon. Where does he stand on all of this?"
"He is towing the line with Spencer, but I think he is sympathetic to the seamen and their demands. You know Gambier as well?"

Admiral Gambier
"I have not served with Admiral Gambier, but I know of him," Granger said. Gambier, like Young, was in his 40s.
"It is sometimes hard to see the man of action in him, the man that broke the French line at the Glorious First of June. I am unclear as to where he stands in all of this."
"What of the others?" Granger asked.
"The others will probably fall in with Spencer. You know Sir Phillip Stevens. He served as First Secretary until Nepean took over, and tends to bring a cool, logical approach to things. Still, he will view this as a threat much as Spencer does."
"The others are not naval officers," Granger mentioned.

Lord Hugh Seymour
"And that will make it difficult for them to grapple with these events," Cavendish said. "Lord Hugh Seymour is still a boon companion if you are up to drinking and whoring, even in his 40s."
"And you have done this with him?" Granger teased.
"I have not, but I hear things," Cavendish said, being slightly cheeky. "His father, the Marquess of Hertford, has often lamented at the bills he runs up. He is less of a rake than when he ran with the Prince of Wales in his golden years, but he is still a rake." They laughed at that.
"I will endeavor to be charming and to avoid going out on the town with him, then," Granger said.
"Lord Arden is quite the politician, and he will be one of Spencer's key indicators of what the government will or will not allow."
"What of the younger man?" Granger asked.
"Ah, you mean Charles Small Pybus, all of 31 years old, and despite his youth, a man who is quite full of himself."
"Indeed?" Granger asked.
"He is one of those men who are never satisfied with what he is given, and always seeks more. His appointment to this Board was considered bizarre, at best, yet he is still not happy, and agitates constantly for a transfer to Treasury, presumably so he can get his hands on more money."
"He is lacking in funds?"
"He is greedy, but then again, his father was a banker, so that makes sense," Cavendish joked. "He is here because he has Pitt's ear, so that makes him powerful, and another good indicator of how the government will react to any compromise situations."
"It is quite the group we bring with us," Granger observed wryly. Cavendish nodded. After that, their conversation became more general, and consisted mostly of gossip.
The troops had cleared the road as they went, making their passage quite easy. It was still early when they arrived at Portsmouth, and true to form, they entered the city with quite the cavalcade, actually speeding up as if to impress the populace. They went to the Port Admiral's building and dismounted. Cavendish approached Spencer for orders, and got a few staccato bursts. He then returned to Granger's side, and spoke quietly to Granger. "I must summon the admirals. Will you stay with His Lordship, in case he requires something?"
"Certainly," Granger said. He went over to Spencer.
"Did you have a nice ride, Granger?" he asked, but dourly.
"I suspect it was less stuffy than Your Lordship's journey," Granger said with a grin.
"You're probably right. Let's be about it, then. Come along." Granger followed Spencer and the other Lords of the Admiralty into the building and into a large conference room. Cavendish arrived shortly after that, noting that the admirals were on their way.
"Will you want to meet with the delegates, my lord?" Cavendish asked.
"Certainly not," Spencer retorted scornfully. Granger's eyes met Cavendish's briefly, noting what a bad sign that was. Granger sat to the side of the room with Cavendish, listening to their Lordships of the Admiralty rant about what disloyal scum the seamen were, and how they must crush this movement before it got out of control. It was probably much the same thing they'd ranted about on the way down, if Spencer's frustrated look was any indication. Granger found the whole exercise to be demoralizing and tedious. To him, it seemed that solving this problem as quickly as possible was the smartest course of action, even if it meant making concessions to the men. They were gambling with the safety and survival of the entire nation, and were doing it based solely on bluster and dogma.
This exercise in fantasy strategizing was interrupted when the admirals arrived, all of them wearing severe and unhappy countenances. Lord Bridport went first to Spencer, then to the other Lords Commissioners, greeting them respectfully. Granger had a generally high opinion of Bridport, despite the way the admiral had treated him dismissively after he'd returned with Belvidera from the Mediterranean. He was Lord Hood's brother, and as a protégé of Hood, Granger felt obligated to be well-disposed toward Bridport.

Lord Bridport
"I didn't expect to find you here, Granger," Bridport said to him in a friendly manner. Granger was struck by the frail condition of Bridport. The admiral was the commander-in-chief of England's most vital fleet, a job which would seem to require a great deal of energy. It was hard to see that kind of energy coming from Bridport, who was over 70 years old now. Still, he remembered how vital Hood had been when he'd been about the same age, commanding at Toulon.
"I hope my presence is not an unpleasant surprise, my lord," Granger said cheerfully, trying to make things less dour.
"Not at all," Bridport said with a slight smile.
"I am as puzzled as to why I am here as you are. If I can be of any help, my lord, you have but to ask."
Bridport allowed himself a brief grin. "I will keep that in mind."
Granger felt as if he were in a receiving line, so as soon as Bridport moved off, Admiral Garner took his place. "It is a pleasure to meet you, my lord," Garner said, although he seemed agitated as he uttered those last two words. This was the latent jealousy Granger had been worried about. He shrugged it off.
"It is a pleasure to meet you as well, sir," Granger said cheerfully. Garner said no more, he merely nodded and moved on. Granger knew him only by reputation, as a man who had once been a dashing frigate captain. It was hard to see that in the severe, 55-year-old man Granger had just met. He got the impression that Garner was a severe, old-style admiral, willing to tolerate no nonsense from the men who served him. This mutiny must be irksome to him in the extreme.
The final admiral, Rear Admiral Colpoys, greeted Granger in much the same way. He struck Granger as a man who would be competent and organized, but seemed to be entirely lacking in warmth and leadership. As everyone sat in their chairs and prepared to address the issues at hand, Granger pondered the real problem here, the problem of leadership. The Channel Fleet had always been the plum senior command, and as such, attracted England's oldest and most senior admirals. Granger thought that if Bridport had been in command some 20 years ago, this mutiny may never have happened. Or if he'd been given some subordinates with just the slightest amount of leadership abilities, this whole situation may have been averted. He thought of Nelson and how he would have handled this. The problem probably would have been solved shortly after the Admiralty learned of it, with Nelson making promises that the government would have reluctantly, and grumpily, agreed to. Instead, these men were more like Calder, willing to follow the rules, and miss golden opportunities.
"And what is going on with the fleet?" Spencer asked abruptly.
"Other than the fact that the men have refused to put to sea, operations are normal but for two things. The men give three cheers at 8am and at sunset, presumably as a sign of their infamy," Bridport said evenly.
"Are they following orders?" Spencer asked.
"They are," Bridport replied. "Yesterday, the Romney and Venus were to be dispatched on convoy duty. When they refused to sail, the delegates aboard Queen Charlotte directed them to leave."
"Why is that?" Lord Arden asked.
"Romney is a 50-gun ship, and Venus is a 32-gun frigate. The delegates maintain that this issue involves only the ships of the line," Bridport responded.
"It's all quite civilized, for an uncivilized act," Lord Seymour observed. The others gave him a dry look, clearly not willing to acknowledge any civility in this thing at all.
"Will you meet with the delegates?" Bridport asked Spencer.
"Certainly not," Spencer said. "That legitimizes what they're doing." Granger tried to read Bridport's reaction, but didn't get one. "We need time to think about this, and to work out a solution."
"The delegates know you are in town, and will be expecting some sort of overture," Bridport stated.
Spencer seemed to think about that for a minute. "Admiral Garner, you and Admiral Colpoys will go to the Queen Charlotte and inform the delegates that we will have an answer for them by 10am tomorrow morning. Lord Granger, you will accompany them."
Granger swallowed hard at this latest assignment. The two admirals shot him fleeting looks that let him know exactly how unhappy they were that he was joining them, but there was nothing to be done about it. Granger followed the admirals out of the building and down to the steps where Garner's barge was waiting to take them out to Bridport's flagship. They situated themselves in the stern and the boat cast off.
"I should congratulate you on your peerage, my lord," Colpoys said to Granger, although it was hard to imagine anyone less sincere.
"Thank you, sir," Granger said affably, determined to make the best of the situation.
"A brand new title and a brand new ship," Garner said, almost sarcastically. "Quite a banner month for you, my lord."
"Quite, sir," Granger said, with just a little edge to his voice. "Yet I must now take my newly minted person and ship to the East Indies."
"That does seem to balance things out," Garner said, actually being pleasant for a moment. They were hailed as they approached the Queen Charlotte, and the barge hooked on to her side. Granger waited while the two admirals ascended, and then hauled himself up. The Queen Charlotte was a large first-rate 100-gun ship of the line, as big as HMS Victory, and certainly a better ship than the 90-gun ships like Blenheim. She had been Howe's flagship at the Glorious First of June, and now she was the flagship of a mutiny. A sorry fate for so fine a ship, Granger mused. He strode through her entry port and joined the admirals.
He was greeted by Rear Admiral Robert Pole, who served as Captain of the fleet. "Welcome, my lord," he said affably. He knew Pole well; he was a friend of the Duke of Clarence, and Granger often encountered him at social functions.
"It is good to see you, sir," Granger said, and genuinely meant it, after having spent the past half hour with the other two dour admirals.
"Gentlemen, the delegates await you in the admiral's cabin," Pole said, and led them back. As he walked back to the cabin, Granger looked about himself, trying to get a sense of things, of the general mood of the crew of the Queen Charlotte. The men looked away from him, avoiding his eye, as if they felt a little guilty, but otherwise seemed to be tranquil. They were ushered into the admiral's cabin where some 40 men had assembled, making it a bit crowded. They had been chattering away, but ceased talking as soon as the great men entered the room. Granger eyed these men who had possibly stuck their necks into a hangman's noose, and expected to see fire-breathing revolutionaries. Instead, he saw normal, competent seamen, mostly petty officers.
"Men," Garner said formally, "I bring you a message from the Lords Commissioners of the Admiralty, who have travelled to Portsmouth to consider your demands. They will have a response to you by 10am tomorrow." Everyone stood there as if either waiting for more from Garner or for a response from the delegates, but as no one seemed to have anything to add, they left. It was all very anti-climactic. They were silent on the boat ride back, with the two admirals barely hiding their disdain for the men they'd just spoken to.
They arrived back at the meeting and reported in, and were pelted with questions about the gathering, and the men. They got little of interest from Garner and Colpoys. The rest of the day was spent with them ranting about these incorrigible and disloyal seamen, and about possibly using force to subdue the mutiny. On that matter, Bridport was adamantly opposed. He talked about the blow to morale it would cause, and even more to the point, he questioned how it would be done. There were no loyal troops within reach, and the only force to be reckoned with was the mutineers themselves. There were some fantasies posited about the North Sea fleet sailing down to instill order, but Granger was glad to see that discounted almost at once. He found it hard to imagine that a fleet that had Wilcox as one of its commanders would do anything other than join the mutineers if it got here.
It was a tired and exasperated duo that finally left the meeting and headed to their lodgings with Granger's brother. "The delegates do not seem like revolutionaries," Granger said to Cavendish when they were alone in the carriage.
"I did not expect they would be. I am concerned that the Admiralty takes no heed of the strength of the position of the fleet, and is concerned only with crushing the mutiny."
"I share your concern," Granger observed. "Their Lordships are not being very realistic."
"Perhaps a few days on, when the men show no signs of wavering, they will change their tune," Cavendish opined.
"Perhaps," Granger agreed, although he wasn't so sure about that.
"I hope you are not uncomfortable about staying with your brother," Cavendish offered, sensing the tension in Granger.
"I am wondering what I will find at their house, but I have nothing to fear from either of them," Granger said. "The last time I went here was as an invited guest, much as I am now. When I arrived, I was bludgeoned. Perhaps I should have my sword drawn, just in case."
Cavendish laughed with him. "If we are bludgeoned this time, they may be the first aristocrats to lose their heads in quite a while."
The carriage pulled up to Freddie's residence and they descended from it, and climbed the small set of stairs to the front door. The butler welcomed them in respectfully and led them into the familiar drawing room. So far everything was going just as it should.
There was only one person in the drawing room, Granger's brother. He hurried forward to welcome them, his natural politeness asserting itself. "Welcome, George. I am so glad you were willing to come and stay with us."
"It is good to see you," Granger lied.
"Cavendish! Welcome," Freddie said effusively.
"Blankford," Cavendish said. Most people addressed Granger's brother by using his courtesy title; only close friends and family would use first names.
"And how have you been doing?" Granger asked his brother. Freddie poured them all a glass of wine and directed them to have a seat.
"Quite splendidly, thanks to you," he said cheerfully. Granger and Cavendish looked at him quizzically. "The operation your surgeon performed was an unqualified success."
"I am most glad to hear that," Granger said, smiling now. He recognized the glow that his brother had; the glow of a man who had been having a lot of sex.
Just then Davina came breezing into the room, looking radiant and glowing as much as Freddie. "George. How wonderful to see you. Congratulations on your peerage."
"Thank you," Granger said politely, even though beneath his polished exterior he seethed with anxiety over what evils this woman may be plotting. She kissed him on the cheek and smiled at him, a positively ebullient smile, then moved on and greeted Cavendish in much the same way. Granger and Cavendish eyed each other curiously, wondering at what had possessed this reprehensible woman.
Davina went over and put her arm through Freddie's, presenting the perfect image of a happy couple. "We have some exciting news," she said.
"Indeed?" Granger asked, waiting for the next shoe to drop.
"I am with child," she said.
"That is fantastic news," Granger said, and Cavendish echoed his sentiments.
"We have told no one yet. You two are the first to know," she told them. Granger decided that this did much to explain her new attitude. Yet even as he stood there, he could not help but wonder if the child would be his, or if it would be Freddie's. He sensed that the others in the room were curious about the same thing.
Copyright © 2014 Mark Arbour; All Rights Reserved.
Stories posted in this category are works of fiction. Names, places, characters, events, and incidents are created by the authors' imaginations or are used fictitiously. Any resemblances to actual persons (living or dead), organizations, companies, events, or locales are entirely coincidental.
Story Discussion Topic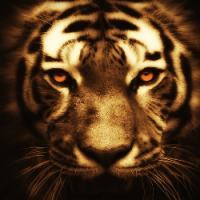 Open Club · 175 members · Last active
A fan club for Mark Arbour to chat about his stories
---
You are not currently following this author. Be sure to follow to keep up to date with new stories they post.
Chapter Comments
Newsletter

You probably have a crazy and hectic schedule and find it hard to keep up with everything going on.  We get it, because we feel it too.  Signing up here is a great way to keep in touch and find something relaxing to read when you get a few moments to spare.

Sign Up