Join For Free and Get Notified of New Chapters!

Are you enjoying a great story and want to get an alert or email when a new chapter is posted? Join now for free and follow your favorite stories and authors!  You can even choose to get daily or weekly digest emails instead of getting flooded with an email for each story you follow. 

 

Stories posted in this category are works of fiction. Names, places, characters, events, and incidents are created by the authors' imaginations or are used fictitiously. Any resemblances to actual persons (living or dead), organizations, companies, events, or locales are entirely coincidental.
Odyssey - 61. Chapter 61
August 18, 1798
HMS Leander
"Good morning, my lord," Captain Thompson said to him formally.
"Good morning, Captain," Granger responded with the same tone. He could have tried to sound cheerful, but he was not, so there was no point in pretending. His cruise aboard the Leander had not been pleasurable, and he did not enjoy being aboard this vessel. Granger had been aboard ships where he had been miserable, like the brig Desperate he'd once sailed in as a passenger from England to Gibraltar. He'd also been aboard ships where he'd thoroughly enjoyed himself, and felt as if he were part of the crew, like his time with Nelson aboard Agamemnon. But aboard Leander, he simply felt out of his element.
His appropriate companions would be Captains Berry and Thompson. They had apparently been previously acquainted, and as such, were quite friendly with each other. They formed a partnership of sorts, and pointedly excluded Granger in a way that was both rude and sophomoric. Granger supposed that this was Berry's revenge against him for usurping his place at Nelson's side. He could see Berry scheming to be that petty and vengeful. As for Thompson, he was more oblivious than malevolent. Granger was very aware of his position in society, and of the power that his family wielded. He thought it showed remarkably bad judgment on Berry's part to so blatantly shun him, and thus to make an enemy of him. He had no high opinion of Thompson's sense of judgment so criticizing it was a waste of time. Thompson had offered to partition his cabin so both Granger and Berry could berth there, but Granger had opted to take the first lieutenant's cabin in the wardroom instead. Thompson and Berry had been pleased by his decision, and had agreed to suffer through his company at mealtimes, although they hadn't phrased it quite that way.

HMS Leander
It would then have been entirely possible for Granger to seek to make himself comfortable in the wardroom, but there he found a group of officers who were so coarse as to be almost uncivilized. One of them, a lieutenant named Jack Aubrey, was a loud and obnoxious sort whose only redeeming quality seemed to be his ability to play the violin. Granger had met Aubrey once before. The lieutenant had been invited, along with other officers, to a dinner Nelson had given, and Nelson had tried gallantly to interrupt one of his particularly tedious tales by asking for the salt. Granger may have forgiven Aubrey's boorishness if he'd had his clarinet or a flute with which to accompany Aubrey, but he did not. Instead, he'd lain in his cabin and heard the man play for a bit, and then interrupt his song to tell some ridiculously inane story. He would then resume play, tantalizing Granger with his skill, only to stop again and open his mouth. Granger knew of Aubrey's father by reputation, and tended to lump his son into the same category, as that of a blackguard.
"Breakfast is ready, sir," the captain's steward said to Thompson.
"Shall we break our fast, my lord?" Thompson asked Granger pleasantly. It was a faked attitude.
"With pleasure, Captain," Granger replied, keeping up the façade of cheerfulness.
They found Berry waiting in Thompson's cabin, and he barely managed to hide his annoyed look as Granger followed Thompson in. "Good morning, my lord," Berry said happily, as if seeing Granger was the best thing that ever happened to him.
"Captain Berry," Granger said frigidly, so sick was he of Berry's sugar-sweet posture to his face. He turned to Thompson. "I heard we had sighted land this morning. Do you know our position, sir?"
"Based on our sightings yesterday, and the contours of the land, I expect we are off Crete, my lord," Thompson responded.
"We are making slow progress," Berry mused to himself. Only this time, he'd annoyed Thompson instead of Granger.
"As you can hopefully see, Captain, we are doing the best we can, making the most of the winds we are given," Thompson snapped at Berry. Granger did not agree with Thompson, and had thought he was so concerned for the safety of his spars that he cost them valuable speed, but he kept his thoughts to himself.
"I did not mean to imply otherwise, sir," Berry said hastily. Granger tried not to snicker at him. "I was merely lamenting that the winds were not in our favor."
"The admiral was going to send Mutine as an additional messenger after the fleet had made more repairs," Granger observed, annoying Berry by reminding Berry that Granger had Nelson's confidence and knew of such plans, while Berry did not. "It would be most unfortunate if she caught up with us." That flustered Berry even more, since his role as the bearer of Nelson's dispatches should land him a substantial reward. If he were not the first person to deliver them, his reward may end up being less substantial.
Thompson glowered at both of them, but unlike Berry, Granger was unconcerned. Thompson could do nothing to him, and had no great connections that would cause Granger any problems. Thompson, appropriately enough, decided to take a swipe at Berry. "Most unfortunate, since then Berry would not be the first to arrive with news of our victory." Berry said nothing, and the three men ate in silence, with Berry and Thompson fuming at each other and at Granger, while Granger sat there stoically, trying hard not to smile at these men who were acting like idiots.
"Sail ho!" came the cry from the masthead, and so calm was the wind, the hail came through to Thompson's cabin as clearly as if they'd been on deck. Thompson and Berry rose to rush up on deck, while Granger remained seated. They stared at him, amazed at his calm demeanor.
"You gentlemen may rush up on deck as you choose. I will wait for news to come to me," Granger said vapidly, just to annoy them. It worked. They ignored him and rushed out of the cabin, looking like buffoons, while Granger helped himself to the rest of the bacon and eggs. Some fifteen minutes later, Granger went up on deck, with his stomach quite full from an excellent breakfast.
"Nice of you to join us, my lord," Thompson said acidly.
"Thank you, Captain," Granger said, keeping his voice devoid of sarcasm, even though Thompson knew it was there, beneath the surface. "And what sail have you found?"
"She appears to be a ship, although which one we have not yet discerned, my lord," Berry said. "She is behind us, to the starboard."
"Let us see what she is," Granger said. He grabbed his glass, then began to climb up the mizzen shrouds to the mizzen tops. He trained his glass, but could not get a good enough view, so he climbed up to the mizzen topsail yard. Balancing himself at the crosstrees, he aimed his glass over at this ship that appeared to be sailing to intercept them. Granger studied the cut of her topsails, and her rigging, and felt a cold lump in his stomach. As she got closer, he could see her hull, and that confirmed his suspicions. He grabbed a back stay and flitted gracefully to the deck, managing to avoid getting rope burns; no mean feat for a descent of that length.
"Were you able to identify her?" Berry asked snidely. Granger ignored him, until he added the obligatory "my lord." Even then, he addressed Thompson instead.
"Captain, that ship is the Généreux," Granger stated. "She is on a course to intercept us."
"How can you be sure she's the Généreux, my lord?" Thompson asked, challenging Granger's assertion.
"As the person who was correctly able to identify every single French ship at Aboukir Bay in advance of the battle, and convey that information to Admiral Nelson, I would submit that I am most likely correct. You may accept or reject my bonafides as you choose, Captain," Granger said icily. He almost laughed at Berry, and at how that had angered him, to be reminded that Granger had been at Nelson's side planning the battle.
"Then we will go on the assumption that Your Lordship is correct," Thompson said. Granger merely nodded, and went to the opposite side of the quarterdeck and began to pace, forcing the Leander's officers to muster around the binnacle to avoid getting in his way. Even if Thompson and Berry were stupid enough to get on Granger's bad side, the officers of the Leander were much more politically astute. Thompson began rattling off orders to increase sail, tacking on every stitch of canvas Leander could carry. Granger wondered why he hadn't done that before. He guessed that Berry would ponder that as well, and would come to the same conclusion Granger did, that Thompson wasn't pushing Leander as hard as he could. Then Berry would be irritated that Thompson wasn't trying hard enough to get him to London as quickly as possible. Their pettiness was so ridiculous, it almost made Granger smile.
He was pacing the deck, ignoring the others as they congregated around Thompson to discuss their next move, which was painfully obvious: they should maintain as much sail as possible in an attempt to escape from the French ship. Granger was disturbed from his thoughts as another person began pacing with him. Granger wondered at who would have the temerity and general lack of sense to intrude uninvited on his walk, and was not surprised to find it was Aubrey. "Begging your pardon, my lord, but they say you identified that ship as the Généreux?" At least he had the decency to beg Granger's pardon for interrupting him.
"That's correct, Lieutenant," Granger said.
"What do you know of her, my lord?"
"She is one of their typical 74s, mounting 36-pounders on her lower deck," Granger said. "I have not been aboard her since 1793, when she was seized briefly during the siege of Toulon."
"You were aboard her, my lord?" he asked, amazed.
"I was. I was tasked with inspecting all the French ships of the line in harbor. Généreux is relatively new, having been completed in 1785, and was in fairly good shape then. Do keep in mind that was five years ago."
"Yes, my lord," Aubrey said with a grin, one that made him rather charming and handsome.
"She is a good sailer, and can probably overreach us on many points of sailing. She is also well armed, and will dispose of a broadside that is considerably heavier than ours," Granger noted. They continued to pace as both of them contemplated their relative strengths. Généreux was a 74-gun ship of the line, built strong to stand in the line of battle and go toe to toe with ships like the Vanguard. She carried some 28 36-pound cannon, 30 18-pounders, 18 8-pounders, and at least 4 32-pound carronades. Leander, on the other hand, was rated for 50 guns. She was built as a sort of hybrid between a frigate and a ship of the line. Her scantlings were not built to stand against the Généreux's broadsides, and her armament consisted of 22 24-pounders and 22 12-pounders, as well as some carronades on her quarterdeck and forecastle. That she had fought at the Nile had been brave, but she had survived primarily due to Thompson's good battle instincts, and his adept maneuvering that had enabled him to put Leander in between the Franklin and the L'Orient where they could do him little harm. If he'd ranged up against L'Orient's broadsides, Leander would have been turned into a wreck in short order.
"Yet we will beat her, nonetheless, my lord," Aubrey said cockily.
"I share your confidence," Granger lied. "But keep in mind that her broadside throws a weight of approximately 1,000 pounds, while ours is closer to 400 pounds."
"So if we fire at twice her rate, we should be about even, my lord?" Aubrey asked with a grin.
"So we should," Granger said, smiling back at him. They paused in their walk to look at the French ship, which was much closer and gaining on them quickly.
"She is gaining on us as if she has the wind, and we do not, my lord," Aubrey noted, stating the obvious.
"And that is exactly the case, Mr. Aubrey," Granger said.
"How is that possible, my lord? It would seem that we are so close, yet on a different sea?"
"I believe it is the island," Granger opined. "I think the land interferes with the flow of the wind."
"Beat to quarters! Clear for action!" Thompson ordered loudly, as if trying to add drama to the moment.
Granger was about to track down Donegal when he saw him appear at the ladder. Granger excused himself to go below. While the partitions and furniture were removed all around him, Granger put on his best dress uniform. He looked positively resplendent, which was as it should be when one went into battle. But his other dress uniform coat was even more resplendent. "Do your best to keep my chest handy," Granger said to Donegal. "And make sure the alternate coat is ready."
Granger's other dress coat was the one that Winkler had modified when they'd gone through Egypt. Winkler had sewn gold coins into the lining of that uniform coat, something that was most uncomfortable, but would be incredibly useful if Granger were to be captured or robbed. "Your Lordship does not appear confident in victory," Donegal said, speaking softly.
"In order to beat a foe like Généreux with a ship like Leander, one needs a lot of cunning, and a lot of luck. I have not seen either of those in abundance since we boarded this vessel," Granger responded softly. Donegal was attached to him now, so it was important that he knew Granger's mind so he could prepare for contingencies, otherwise Granger would not have shared his musings with a crewman.
"I see your point, my lord," Donegal said. "I will make sure your chest is easily accessible, and I will find a way to keep your dress coat handy."
"Thank you," Granger said. He headed back up to the quarterdeck and got sour looks from most of the officers for his spruce appearance. Thompson gave orders to his servant to bring his best dress coat, while Granger all but smirked at him. Berry went below to change his uniform.
"You will make an attractive target, my lord," Aubrey joked.
"Perhaps it will be enough to save you, Mr. Aubrey," Granger said with a grin, warming up to this man.
"Sadly, my lord, it is unlikely to benefit me. As my station in battle is with the main guns, I will not have to worry about sniper fire," Aubrey said.
"It appears inevitable that we will engage her," Thompson said as he looked at the Généreux, which was within long cannon range now. "Let's get down to topsails."
Granger was stunned. "Captain, you mean to reduce sail?"
"My lord, if we are to give battle, we should be under fighting sail," Thompson said.
"If we are trying to escape battle, we should remain under full sail for as long as possible," Granger said.
"While I appreciate your counsel, my lord, I would remind you that this is my ship to battle, and my choice as to how that battle is conducted," Thompson said imperiously. Berry stood next to Thompson in a posture to indicate his support of his friend.
"And I would remind you, Captain, that as Captain of the Fleet, I am your senior officer," Granger said, allowing Thompson to irk him. Granger pondered his position, and while he could assert that authority, it was weak authority at best. They were detached from the fleet, and his role as Captain of the Fleet was to implement the orders of the admiral. Clearly Nelson was not here to give orders. There was nothing to be gained by posturing over seniority or authority with Thompson, as his men and officers would obey him anyway, and there was much to lose if there was dissent amongst the three captains. He watched Thompson become quite angry, and supplemented his statement before Thompson could explode. "However, as we are not attached to the fleet, I will respectfully bow to your authority and your position, and assist you in any way I can."
Thompson shook his head briefly in frustration, not expecting Granger to back down. "Thank you, my lord. Perhaps you would be so kind as to assist Mr. Aubrey, since you two seem to get along so well."
So he was going to banish Granger to the main deck guns. "Mr. Aubrey, I will join you below when action has been engaged," Granger said.
"We will be happy to have you with us, my lord," Aubrey said, and tried to avoid Thompson's angry look. "With your permission, sir, I will be below."
"Tend to your guns, Aubrey," Thompson growled. Granger watched as Généreux closed on them, completely frustrated with Thompson's strategy, which was the most basic of all. He was going to allow Généreux to range up alongside and then they were going to slug it out. Granger went below, pausing to tie a silk scarf around his ears lest the sound of the guns deafen him.
His arrival on the gundeck created quite the stir. "Well boys, are you ready to fight some more Frogs?" he asked loudly. They cheered at that, and Aubrey smiled at him.
"Is she one of the Frogs what got away from us at the Nile, my lord?" the grizzled gun captain at the nearest gun asked.
"Aye, she is. She is the Généreux, and she ran away from us with her other friend and their cowardly frigates," Granger said, getting some laughs, and some growls. "We're about to leave them with only one ship of the line left over from that battle." More cheers, then silence, as they waited for the action to begin.
"Mr. Taylor, it appears you are to be the first to fire your guns," Aubrey said to the other lieutenant.
"In that case, I do believe you owe me a guinea, sir," Taylor said. Evidently they'd wagered on which side, larboard or starboard, would fire first.
"And who are you?" Granger asked the midshipman standing near him.
"Peter Downs, my lord," the lad said, his eyes wide.
"It is a pleasure to meet you, Mr. Downs," Granger said.
"As it is to meet you, my lord," he said politely. Then they waited, silent and tense with anticipation for the order that finally came.
"Fire!" they heard Thompson shout. The deck was filled with smoke and noise as the starboard guns went off almost as one.
"Sponge out, reload!" Aubrey shouted. "Remember your drill!" They fired again, but that broadside was followed by a deeper roar as Généreux fired back. Everyone seemed surprised that there was no damage on their deck at all.
"They missed us, my lord," Downs said cheekily, even as he encouraged his men to reload.
"That is because the French aim high, Mr. Downs," Granger said. "I expect our rigging is considerably worse for the wear."
"Two broadsides to her one, my lord," Aubrey called. "That evens the odds." Granger's chuckle was drowned out as the Leander's guns roared out again. And so it went, with the two ships exchanging fire. There was no doubt that Leander tended to her guns better and achieved a higher rate of fire, but Généreux had such an overwhelming advantage in broadside weight, that it was more than offset.
Their initial luck in not incurring the wrath of Généreux's guns on their deck was soon dissipated, as the closer the two ships got to each other, the more havoc they wreaked. A shot came crashing through the side, sending splinters flying. One of them, a particularly huge shard, cleaved its way right into Lieutenant Taylor's chest, as if it were determined to slice his heart out. Granger rushed over to him, but the wound was so catastrophic, he was all but dead by the time Granger got to him.
Aubrey looked at Taylor and swallowed hard, saddened at losing his friend and comrade. "I will take charge of the starboard guns, Mr. Aubrey," Granger said.
"Aye aye, my lord," Aubrey said. Of course.
A ball flew through one of Leander's gunports and sliced its way through a gun crew, leaving dead and wounded men in its wake. "You there," Granger called to some men. "Get those wounded men below. Mr. Aubrey, we'll need larboard gunners to man this gun."
"Aye aye, my lord," Aubrey said, and jumped to do as Granger ordered. Granger paced up and down the deck, encouraging the men, and intervening to clear up damage that may thwart their efforts. As the battle went on, it almost became familiar, such that the constant smoke, noise, death and dismemberment that surrounded them seemed completely normal. They became hardened to the cost of the battle.
Granger glanced through one of the gunports and saw Généreux was quite close. He was staring at her as she fired, and felt the deck recoil as Généreux pumped a thousand pounds of iron into Leander. "Mr. Aubrey, I think he means to board us. I am going up to see what is happening. Take charge here. Whatever you do, keep these guns firing!"
Granger was up the ladder before he could even hear Aubrey's acknowledgment. He paused but briefly to survey the situation on Leander's upper deck, which looked substantially more damaged than the lower deck. He got to the quarterdeck just as Généreux locked on to them at the bows. Thompson had wisely lined the side of his ship with marines, and men armed with muskets. As soon as the ships collided, French boarders surged over Généreux's sides in a bid to leap to the Leander. Only Thompson's musketeers were ready for them, and hit them with such a fusillade that they retreated back behind their wooden bulwarks.
Granger glanced up at the rigging, what was left of it, and saw clearly the effects of Généreux's fire. Leander had lost her topmasts and her mizzenmast, the wreckage of which was still splayed across the chains over the quarterdeck. It was surreal to stand there but for a brief moment and witness this battle, as the two ships continued to pound at each other with their main armament, even as the crew fought to repel French boarders up on top. Granger pondered that now may be an opportune time for them to board the Généreux, but she seemed to have a lot of men on her upper deck to prevent any such plan on their part. It occurred to Granger that she must be carrying survivors from the Nile, from the other ships that had surrendered or been destroyed. He saw the holes in Généreux's sides, a sure sign of Leander's effective fire, and pondered at what the Frenchman's casualties must be in a ship that was most likely overcrowded.
Granger approached Thompson and was worried, for the man was sitting propped up, and appeared to have multiple wounds. "Captain, you must tend to your wounds," Granger said urgently.
"They've bandaged them enough for now, my lord," Thompson said, even though he gritted his teeth. "I will not quit my quarterdeck now." Granger smiled and nodded. "How goes the battle below?"
"We have four guns out of action, but the rest are being well-served," Granger said.
Thompson smiled. "I can tell from the rate of fire. Tell them they are doing well."
"Sir, the wind is freshening!" one of the men said to Thompson. It was true; the fickle winds which had cheated them of a chance to escape earlier were now freshening enough to push them to the south. Just then, the main mast fell, taking with it all of the attendant yards, sails, and rigging. It lurched over and fell across their starboard side, blocking their guns. A fresh gust of wind separated the two ships, and Généreux cleared away from Leander by sailing west.
"You there," Granger shouted to some of the crew members who were still holding their muskets. "Clear away this wreckage."
"Larboard your helm," Thompson growled. "By God, we'll rake her!"
"If we can clear away this wreckage," Granger said, and roused more men to help. "If you cannot clear it away from the ship, at least get it away from the starboard gunports."
"Aye aye, my lord," they said, and threw themselves into the effort.
"Go below and try to get as many guns to bear as possible," Thompson said to Granger briskly. Granger nodded and strode down the ladder, stopping to instruct the lieutenant on the upper deck to do the same. He got to the lower deck to find several of the men frantically trying to shove the main mast and its debris out of the way so they could fire their guns, already doing what Thompson had wanted them to do.
"Mr. Aubrey, we're going to rake the Frog in short order. Get as many of the starboard guns operational as you can," Granger said. He strode toward one of the gunports and beheld a truly horrible sight, for lying there in a pool of blood, with his lower body completely blown off, was the lifeless corpse of Midshipman Downs.
Granger swallowed hard, and then gave an order to have his body removed. He looked through the port to see Leander turning ever so slowly, lining herself up to pour her broadside into Généreux's stern. When the two ships were perpendicular to each other, he heard Thompson shout "Fire!", an order that was followed by the sound of Leander's guns as they poured their broadside into the Généreux's stern.

"Reload lads, quickly now!" Granger said. They hadn't gotten another order to fire, but Granger told them to do so anyway, and managed to get another broadside and a half into the Frenchman before she turned parallel to them again.
And then the cannonade continued, with the attendant death and dismemberment it brought. Granger and Aubrey were there in the thick of it, encouraging their gun crews. The battle seemed to be lasting forever, as the men exerted themselves, pushing themselves to the limit. "My lord," one of the gun captains said to get his attention. "We're almost out of shot."
"We've fired away all of our shot?" Granger asked, incredulous.
"Aye, my lord. We shot away a good amount at the Nile, and now we're almost out."
"You there," Granger said, picking out some of the men from the larboard guns. "Go below and find us some shot. Anything will do. Langrage, chain shot, whatever you find, bring it here. And when you can't find any more of that, bring up whatever scrap metal you can find. Marlin spikes, tools, whatever you can conjure up!"
"Aye aye, my lord!" they said.
"I will go and inform the captain," Granger said. He went back up to the quarterdeck to find Leander all but dismasted. He glanced over at Généreux and saw her pounding away at them, even as she headreached on the crippled British ship.
Thompson looked worse than he had before, and seemed to have acquired yet another wound. "Captain, we are out of shot below. You may hear some odd sounds as we fire off what chain shot we have, and then we are going to be reduced to hurling marlin spikes at them."
As if to punctuate his words, they heard the wicked howl of chain shot as it flew toward the Généreux, and then the stranger sound as they began to fire off marlin spikes and other odd bits of scrap metal. The French ship got ahead of them, and then made to cross their bows. She was out of range of Leander's guns, so they had ceased firing, while the men hurried to cut away the wreckage aloft and to try and contemplate some sort of jury rig.
"Captain, she means to cross our bows," Granger said to Thompson. Berry nodded, knowing what that would mean.
"We will still take her, by God!" Thompson exclaimed.
"Captain, we are all but dismasted, so she will sit across our bow and pummel us until we strike our colors. And even if we could get some sail on her, what would we fire at them? I fear your candlesticks are all that we have left," Granger said logically.
"Captain, the surgeon's mate reports that we have over 30 killed and over 50 wounded," Berry augmented. His own arm was in a sling. Granger felt strangely annoyed that he had made it through this battle unscathed thus far. That meant that over a fourth of Leander's crew was out of action.
"You gentlemen are suggesting that I strike our colors?" Thompson asked, outraged.
Granger looked at Berry, who nodded slightly. "We are," Granger told him. "There is no glory in sacrificing your crew for nothing."
Thompson struggled with the decision, even though it was really the only choice. Granger understood the agony he felt, the guilt over losing his ship, and the self-recrimination he would experience as he refought the battle in his mind, trying to find ways in which he could have snatched victory from the jaws of defeat. "Very well," he said resignedly. "Strike our colors."
"Captain, the Frog is hailing us!" one of the midshipmen said.
They paused to listen. "Do you surrender?" they heard the words, in French, clearly over the water. Granger looked around for a white flag of sorts, but could find nothing.
"We'll need a white flag," he said to the midshipman who'd alerted them to the hail.
"I don't know if we have one, my lord, but we have a French ensign."
"That will do. Hang that over the side," Granger ordered. The midshipman looked to the captain first, who nodded sadly, then hurried to do their bidding. "I will alert the hands below."
Granger went to the upper deck and paused, holding up his hand to get their attention. "Men!" he shouted. All noise ceased, as the lower deck crews gathered close to the ladder to hear him. "We have fought a gallant fight against a much more powerful enemy, but alas, victory is not to be ours today. As the Généreux has loomed across our bows, and we are dismasted, with no shot left to fire at her, Captain Thompson has surrendered this vessel." A collective groan rose up, and Granger gave them a few seconds to vent their displeasure. "They will be sending a prize crew over, and most likely some of you will be moved to the French ship. Keep whatever belongings you have close to you, and as hidden as you can."
He went down to the orlop next, and found the surgeon toiling as he attended to the wounded. "We have struck our colors," he said to the man. The surgeon shook his head sadly, and then went back about his work.
Donegal cornered Granger in the orlop. Thankfully he hadn't been wounded. "I've got your other coat, my lord," he said. "And a fresh shirt would not come amiss." Granger took a second to notice that he'd gotten quite dirty during the battle. His breeches were stained with blood and gunpowder, and his stockings were ripped open in several places. In the end, he'd have to change his entire uniform.
"Let's be about it quickly, then," Granger said. Donegal hurriedly helped Granger into his fresh clothes, and then helped him put on the very heavy dress coat, the one sewn full of gold coins. With his appearance fully restored, George Granger went up to the quarterdeck to face his captors.
Copyright © 2014 Mark Arbour; All Rights Reserved.
Stories posted in this category are works of fiction. Names, places, characters, events, and incidents are created by the authors' imaginations or are used fictitiously. Any resemblances to actual persons (living or dead), organizations, companies, events, or locales are entirely coincidental.
Story Discussion Topic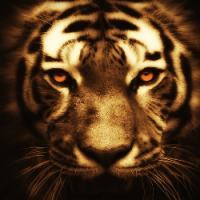 Open Club · 175 members · Last active
A fan club for Mark Arbour to chat about his stories
---
You are not currently following this author. Be sure to follow to keep up to date with new stories they post.
Chapter Comments
Newsletter

You probably have a crazy and hectic schedule and find it hard to keep up with everything going on.  We get it, because we feel it too.  Signing up here is a great way to keep in touch and find something relaxing to read when you get a few moments to spare.

Sign Up