Join For Free and Get Notified of New Chapters!

Are you enjoying a great story and want to get an alert or email when a new chapter is posted? Join now for free and follow your favorite stories and authors!  You can even choose to get daily or weekly digest emails instead of getting flooded with an email for each story you follow. 

 

Stories posted in this category are works of fiction. Names, places, characters, events, and incidents are created by the authors' imaginations or are used fictitiously. Any resemblances to actual persons (living or dead), organizations, companies, events, or locales are entirely coincidental.
Odyssey - 65. Chapter 65
August 30, 1798
Aboard Dove
"Married?" Winkler asked. Emotions were attacking him as surely as if he were a frigate receiving a broadside from a three-decker. "Married!"
"I got married young. Been married for five years," Jacobs said. His eyes were begging Winkler to be calm and understanding, but neither of those was likely to happen.
"I've spent these last months falling in love with you, amazed at how good we are together, even just as friends. You tell me that you love me, we make love and have the best sex I will probably ever have in my entire life. I think I've finally found a true partner, a man I can trust. Then you tell me you're married!"
"I have to be honest with you. The marriage means nothing to me. She means nothing to me. I'm never going back there."
"What?" Winkler was really confused. "That's almost worse."
"Why is that almost worse?" Jacobs asked, now as confused as Winkler.
"Because you made a commitment to her, promised to be with her, and now you broke it. If you could do that to her, you could do that to me."
"I never loved her. I thought I might be able to love her someday, but then I realized that was never going to happen," Jacobs said. There was real sadness in his voice now, and that reduced Winkler's level of hysteria.
"How many children do you have?" Winkler demanded.
"Three," Jacobs said.
"Three? Three children? And you're never going to see them?" Winkler said, back to hysterical again.
"None of them is mine," Jacobs said. "Not one of them."
Winkler suddenly realized he was a little unhinged and channeled Granger, remembering how he remained calm and unruffled, and how it served him so well. "None of them are yours?"
Jacobs recognized that Winkler had calmed down. Jacobs had endured Winkler's outrage, his anger and his pain, knowing that eventually he would settle down and listen. "I was married young, and it was an arranged marriage. I was living out in the country and it was the way we did things."
"Arranged marriages are common in England as well," Winkler said, "but normally for quality folks."
"I am the third son, and my father is a fairly large landowner," Jacobs said. "He gave me some acreage as a wedding present, and Mary, that's my wife's name, she brought some with her dowry."
"But you left all of that to go to sea?" Winkler asked.
"I left all of that to get away from Mary," Jacobs corrected. "She was an evil whore, a scheming slut. As soon as we were married and I built us a house, she set up boarding rooms, and rented them out to travelers. Only she didn't just rent them rooms."
"How can you be sure the children aren't yours, though?" Winkler asked.
"Because I had sex with her for about six months, right after we were married, and never again after that. She had our first child, a son, nigh on two years after we were married." He sighed. "When she got pregnant with him, that's when I left. I made my way to the city, and managed to find work on board a whaler. They don't usually take men who don't have no experience, but I'm a fairly good carpenter."
"You're very good with wood," Winkler said, and leaned in to kiss him. "I am sorry that I reacted so badly to your news."
"I kind of knew you would, but I had to tell you, to be honest with you," Jacobs said, and raised an eyebrow playfully. "I don't blame you for being upset."
Winkler relaxed again, and let himself fall into this man, and trust him once more. "It was a shock, and I'm gun shy about trusting people, but I understand."
"So you've been lusting after me for some time now, eh?" Jacobs asked, to take them away from their unpleasant conversation about his horrible marriage.
"I have," Winkler said. "I'm lusting after you right now. I have never felt this way before. It is like after we couple, I am calm, but within minutes I have an overwhelming desire to be with you again."
"That is love you are experiencing," Jacobs said.
"Have you been in love before?" Winkler asked him.
Jacobs didn't answer right away, which bothered Winkler a bit. What he'd really wanted Jacobs to say was that he hadn't been, but clearly that was not the case. "I have, but it was different from now."
"How was it different?"
"I had a good friend growing up, who was a friend of my older brother. He was a year older than me. We began doing things," he said, and blushed, "and I was fairly smitten by him. But he wasn't smitten by me."
"So it's different now because I love you back?" Winkler asked playfully.
"And because I'm a man now," Jacobs said.
"You certainly are," Winkler said, and then he made Jacobs prove it to him.
September 5, 1798
HMS Santa Clarita
Lieutenant Garret Weston paced the quarterdeck of the Santa Clarita, trying not to compare her to the Bacchante, but it was impossible. Santa Clarita was a solid and well-founded ship, but she was not Bacchante. She didn't have Bacchante's speed, which even in these fluky winds would have sent them flying along. She didn't have Bacchante's size, which gave him a much longer quarterdeck to pace, and made her cabins much more comfortable. She didn't have Bacchante's iron water tanks, which made water last so much longer than storing it in casks. And probably worst of all, she wasn't as clean as Bacchante, with her unfettered bilges, so Santa Clarita tended to smell a lot more rancid. Weston chided himself, telling himself he'd become spoiled, and that no other ship in the fleet would be like Bacchante.
Weston was normally a happy man, and a jovial person to be around, but whereas before, it had been natural, now it was contrived. He struggled with the loss of his ship, to the point that he woke up from his sleep in a cold sweat, barely remembering the dreams, but knowing that they involved being attacked by natives on board Bacchante. Or conversely, he'd wake up and remember the dream clearly, the one where they were about to run aground and there was nothing he could do.
Gatling came up and their eyes met, but only briefly, as Gatling looked away. Weston preferred female company, and was no stranger to bordellos. He was well versed in the dangers of the pox, and protected himself by visiting only those establishments set up for officers and other men of quality. But there had been no opportunity to visit one of those places for some time now, since they'd left Rio. Weston thought briefly of the beautiful mulatto woman he'd been with the night before they left, and how he'd made her squeal with delight as he'd fucked her hard and long. He realized that these erotic thoughts were causing his trousers to tent, so he forced his mind in a different direction.
Pure male desires, and drives, had finally overcome any objections Weston may have had to gender. Not that Weston had any major issues with having sex with other men. To him, a hole was a hole, and while it was better if it were a woman, a man would do. He had no desire to let a man penetrate him in any way, in his mouth, and certainly not in his ass, but he had no problem being the penetrator. Gatling had been a perfect match for him, because he loved being penetrated.
During their passage through Cape Horn, when he'd been all but exhausted, cold and tired, Weston had encountered Gatling in the passageway. The ship had moved violently, forcing them together. Weston had held him tightly to prevent their falling down, but when the wave had passed, he still held on, relishing the warmth.
Gatling had not seemed to object, and had in fact hugged Weston back. They'd both become uncomfortable at embracing in the passageway, so without saying a word, Weston had led Gatling back to his cabin. The ship was a cacophony of noises with the storms raging around them, and everyone was too tired to notice what was going on in Weston's cabin. They'd slowly disrobed, and climbed into Weston's cot together.
At first, they'd merely exchanged body heat, as they held each other, with chattering teeth. But as they warmed up, the warmth fueled their libidos. Gatling had leaned his head back in a gesture to indicate that he wanted Weston to kiss him, which Weston did. It wasn't his favorite activity, but he knew some men liked it, and he obliged. He'd felt Gatling's hand moving down his abdomen until it grabbed Weston's throbbing cock. Weston remembered Gatling's smile when he'd grabbed it, for Weston was lucky to be well-endowed, something women and most men appreciated.
He'd spun Gatling around and lubricated his own dick, and then he'd taken some time to prep the young man. Weston had fucked enough men that he knew how to get one ready for his big dick. He'd lined up his cock and pushed into Gatling, expecting him to cringe in pain, but Gatling didn't do that at all. The young man had been a pleasant surprise, and as satisfying a partner as Weston had ever experienced. It had taken him a bit to let himself go, but by the third or fourth time they fucked, they had a rhythm that was satisfying seemingly to both of them. Ironically enough, their sexual connection had created a bond of friendship, something that Weston usually didn't experience. Normally the men he fucked wanted nothing to do with him when they weren't in bed, but with Gatling, they'd become friends, and he'd even picked up a little Spanish, thanks to Gatling's tutoring.
When Gatling had transferred to Santa Clarita, Weston had felt a real loss, both because Gatling was a friend, and because he'd lost his source for sexual release. He'd been celibate since then, but for a romp ashore at Cape Town, and had viewed Gatling as the one positive of being back aboard Santa Clarita. Only Gatling had been standoffish, and had avoided him as much as possible.
"I'm here to relieve you, sir," Gatling said.
"Walk with me, Mr. Gatling," Weston said. He was Gatling's senior officer, so Gatling really had no choice but to agree.
"With pleasure, sir," he lied.
"We have not had a chance to spend any time together since I have come aboard," Weston said, his tone slightly suggestive, as he attempted to discern what Gatling's issue was.
"We interact frequently in the wardroom," Gatling said, just as Weston expected he would.
"But we do not interact like we did on Bacchante," Weston said, and grinned at Gatling. He saw the young man blush and smile, and then frown and look away. His reaction told Weston all he needed to know: Gatling had found another man.
"I cannot do that," Gatling said, confirming Weston's suspicions.
"There is someone else," Weston concluded. Gatling said nothing, all but admitting it. And it was easy to figure out who the lucky recipient of Gatling's affections were. When he was not in the wardroom, or not on deck, he was with the captain. Weston sensed the alarm in Gatling, the sheer terror that Weston had guessed everything, which he most likely had. "I only know because we have been together."
"Do I give off some signal, some sign?" Gatling asked, alarmed.
"No, it is just that you will not sleep with me, and I personally thought we were very good together. Perhaps I was wrong," Weston said, flirting.
"You were not wrong," Gatling said, smiling and shaking his head.
"You are worried that the two of you are obvious, and that others will know, especially based on the captain's past reputation," Weston said boldly. Gatling stared at him, shocked and appalled that not only had Weston guessed he was with someone, but he had figured out that it was Calvert. "You are not."
They paced on as Gatling struggled with how to deal with Weston's statement. To deny it would be a lie, and Weston would know he was lying. To admit it was to take a risk. Gatling took the latter choice. "That is good to know," he said.
"While I would most likely not kick you out of my cot, if you were so inclined," Weston said, shooting Gatling a quick leer so no one else could see, "it would please me if you could still find time to continue our friendship. In the end, that was more important to me than I realized."
"I would like that," Gatling said genuinely. Weston wondered if Gatling knew what a wolf he was, and that while Gatling's friendship was nice, he certainly would avail himself of any opportunity to bed the young man again.
He moved closer to Gatling, to make sure only he could hear. "And if you and your new friend would like to broaden your world from time to time and add a third person, I would be most amenable." Gatling stared at him in shock, which made Weston chuckle.
He was about to go below when a hail from the masthead stopped him. "Sail ho! Off the starboard bow!"
"What do you make of her?" Weston called.
"I think she's a frigate and English by the look of her, sir," the lookout hailed back.
"I will inform the captain," Weston said. He went below to the great cabin and knocked on the door, passing by the marine guard. Gatling had recently come up for duty, so it would stand to reason that Calvert was probably in the midst of getting dressed. Weston was not surprised to find him standing in front of the mirror, tying his cravat. There was no denying Calvert's basic attractiveness, as he was one of the most handsome men in the Navy. When they had served on Bacchante together, though, Weston had not really felt an urge to try and bed his senior officer. Perhaps that was because there was an air of uncertainty about Calvert, a lack of confidence that made him less desirable. But now, now that he was in command of his own ship, there was an inner strength that was quite compelling. Just the thought of a romp with Calvert and Gatling was very appealing. "We've sighted a sail, sir. The masthead reports her to be a frigate, and thinks she is English."
"I will be up directly," Calvert said, finishing up his knot. Yes, he was definitely attractive, but when Weston lay in his cot and pleasured himself, he'd never thought about Calvert, not even now. He usually thought about women, but when his mind shifted to men, the man in his fantasies was either Gatling, or Granger. Thinking of Granger definitely created a reaction in his trousers, one which Calvert noticed but ignored. Weston grinned as he followed his captain back up onto the quarterdeck.
"Masthead confirms the ship is a frigate, and thinks she is the Lively, sir," Gatling said. That stood to reason, since the Lively was attached to the Mediterranean Fleet, which was stationed off the Tagus, or had been the last any of them had heard.
"Thank you, Mr. Gatling," Calvert said. "Hoist our colors. An additional jack at the main, to make sure she sees it."
"Aye aye sir," Gatling said, and attended to that.
"Sir," Scrope said. "She's showing her number. She's Lively, 38, Captain Lord Garlies." Santa Clarita did not have a number, as she was not a commissioned ship, even though she felt as if she were.
"Shall we clear for action, sir?" Gatling asked. Calvert scanned the Lively with his glass, and saw a lieutenant aboard her that he recognized. She appeared to be in English hands. When he saw Garlies, he felt even more confident. More importantly, she had not cleared for action. Now that was surprising, since Santa Clarita hadn't identified herself. Were they expecting her? Was Granger here, with the fleet? Calvert felt the excitement and the conflict over seeing Granger emerge again, but put it aside to focus on his duty.
"No, we will wait and see what she does as she closes," Calvert said.
"Signal from Lively," Scrope said. "Captain to repair on board."
"Acknowledge. Clear away my gig," Calvert ordered. Both ships hove to a cable's length apart, while Calvert went over to meet with Lively's captain. He was senior to Calvert, of course, since Calvert was substantively still a lieutenant. Garlies was the son of the Earl of Galloway, one of the few peers St. Vincent allowed to serve in his fleet. It was inevitable that Calvert would compare him to Granger. He was handsome enough, and quite polite, but somehow lacked Granger's charm, and seemed just a little less refined than Granger.
"You're Calvert, right?" Garlies asked.
"Yes, my lord."
"Lord St. Vincent sent us out here to look for you and Bacchante. Our orders are to intercept you, then direct you to report to him. He's in the Tagus," Garlies said. "We haven't sighted Bacchante yet, so you've arrived first." Garlies seemed to think this was some big race, which it probably was.
"Yes, my lord. Bacchante was lost," Calvert said sadly. The loss of a frigate, especially a new one like Bacchante, was important news, especially to a fellow frigate captain like Garlies. He stared at Calvert, waiting for an explanation. "They encountered a hurricane off the coast of Africa."
"That's rare this time of year, or any time," Garlies noted.
"Aye, my lord, but we encountered the edge of it, and it was a powerful storm indeed. Bacchante was flung ashore on the African coast. We arrived three days later, just in time to chase off the natives that were attacking her," Calvert said.
"Good timing on your part," Garlies said.
"So it would seem, my lord," Calvert said, but then remembered Humphreys' dead body, and wished yet again they'd been a bit faster.
"Well I shan't delay you any longer, as it will certainly earn me no positive marks in St. Vincent's books if I do. Good day to you, Captain."
"Thank you, my lord," Calvert said. He boarded his gig and cast off, and as soon as they'd cleared Lively, she trimmed her sails and tore off toward the north, streaming out signals as she went, informing the other picket ships.
Calvert returned to the Santa Clarita and began belting out orders to get his ship underway.
"What course, sir?" asked the helm.
"Due east," Calvert said. "Mr. Broom, I need a course for Lisbon, for the Tagus."
"Aye aye sir," Broom said.
"Lord St. Vincent wants to chat with me," Calvert said to his officers, letting his playful side out. They chuckled with him, enjoying this time when Calvert relaxed and was a bit of the charming lieutenant they'd originally known.
The winds were easterly, so certainly not in their favor, but Santa Clarita managed to make good time anyway. A pilot met them outside the port and managed to guide them in just as darkness descended on the anchorage. Calvert didn't wait for a signal. He had already put on his best uniform and assembled his dispatches, and his gig had already been swung out. He boarded the boat and she shoved off, heading for Britannia.
A lieutenant was waiting to greet him as he hauled himself through the entry port. "I'm Lieutenant Barlow, sir," he said. "His Lordship is waiting for you."
Calvert nodded and followed the lieutenant back to the admiral's cabin, trying to keep from panicking as he did. St. Vincent was notorious for chewing up his subordinates. He'd set his teeth into fellow admirals, and ruined many a captain. A mere acting-captain like Calvert would be but an appetizer for him.
"Ah, Calvert," St. Vincent said, and stood up to greet him. "We've been expecting you."
"Indeed, my lord?" Calvert asked.
"Granger traveled through Egypt to intercept Bacchante before she got home," St. Vincent said. "You are aware of the stolen correspondence?"
"Yes, my lord. That was why I was sent to chase after her, to try and intercept her."
"Well, you seem to have beaten her back," St. Vincent said.
"My lord, Bacchante was lost."
"Lost?" St. Vincent asked, his brows narrowing.
"Yes, my lord," Calvert said. He explained to St. Vincent what happened, much as he had to Garlies. "We were able to evacuate some 100 members of her crew, 20 of whom were wounded. We were also able to remove most of her stores and Lord Granger's personal effects, and then we burnt her."
"She could not be salvaged?"
"No, my lord. She was solidly aground, and she'd broken her back," Calvert said.
St. Vincent shook his head sadly, and then seemed to suddenly remember something. "Here I am, being a bad host. Join me for supper."
"Aye aye, my lord," Calvert said, and followed St. Vincent to his dining table. Servants came in and set places for them, then brought food out.
"Did the officers survive the attacks?" St. Vincent asked.
"Acting-Captain Humphreys was killed, as was Master's Mate Fowler, and Sir Tobias Maidstone."
"The natives killed Maidstone?" Calvert nodded, and noted that St. Vincent did not seem upset by that revelation. "Did you retrieve the correspondence?"
Calvert explained how Bacchante had dispatched a boat with Maidstone aboard, and how she'd been attacked by the savages, and he'd explained that the correspondence was tossed over the side in a weighted metal box, and could not be retrieved. "Bacchante had sent one other boat north, to Gorée, to seek help, my lord. We put in to check on them, and were able to acquire the return of the thirty seamen who had gone with the boat, along with the purser, Mr. Andrews, and a midshipman, Lord Kingsdale. Unfortunately, the French had already sent Lieutenant Eastwyck back to France. They had one of their fast corvettes in port, and dispatched them back immediately."
"Dashed bad luck for Eastwyck," St. Vincent said.
"My lord, is Lord Granger with the fleet? Did he return?"
"He traversed Egypt only to find the French in the process of capturing the place. You know Granger. He managed to get out of that bind, and took passage on an American brig. While leaving, he sighted the French fleet, and then near Greece, he intercepted Admiral Nelson. He sent his steward, Winkler, and his coxswain here to meet with me, while he went off to fight a battle with Nelson," St. Vincent groused.
"That sounds like His Lordship," Calvert said with a grin, then immediately became serious, not wanting to irk St. Vincent with unnecessary frivolity.
"Indeed it does," St. Vincent said, with pride in his voice. Calvert knew that St. Vincent was fond of Granger, so that didn't surprise him. "Well, you can stay in port tonight, and then I'll send you home in the morning."
"It will be good to get home, my lord. We have been gone for over a year," Calvert said.
"And you've gone completely around the world. Not many men have circumnavigated the globe," St. Vincent said.
"Yes, my lord," Calvert agreed.
"How many men over complement do you have?" he demanded, the question Calvert had been dreading.
"My lord, at full complement, Santa Clarita has a crew of two hundred twenty. We have three hundred twenty men aboard, so we're a hundred men over complement."
"Then transfer that hundred men to the flagship before morning," St. Vincent ordered.
"My lord, I am wondering if you would allow these men to return to England with Santa Clarita?" Calvert asked, probably one of the most daring things he'd done.
"And why would I do that? We are chronically short of men, and you have a surplus!" St. Vincent said, his voice booming.
"My lord, most of the crew of Santa Clarita consists of American and British whalers who signed on with the understanding that they would be paid off when the ship reached England. That was the promise Lord Granger gave them to entice them to enlist, and help us," Calvert said.
"When Santa Clarita reaches England, she will not need a crew," St. Vincent said.
"Yes, my lord," Calvert said, and swallowed hard. "We are also carrying the prize money we acquired from the San Fernando, and other vessels, totaling in excess of a million reales."
"And you think I should let these men return to England to enjoy the rewards for their success, while my fleet remains here, undermanned?" St. Vincent asked acidly.
Calvert wondered briefly if he would destroy his career with this interview, but boldly pressed on. "My lord, I would suggest that having sailors arriving home with amazing riches is a most effective recruiting tool, while having them transferred into other ships before they could enjoy the fruits of their labors may not be."
"You're telling me I should let you take 100 able-bodied men home for promotional recruiting purposes?" St. Vincent asked dryly.
"That, my lord, and the fact that these men have achieved some notable successes. I hope you will pardon me for being so direct, but I think they deserve the opportunity to return home and enjoy the money and recognition they earned," Calvert said.
"That's what you think, eh?" St. Vincent demanded. Calvert wondered if his voice always boomed like that. "That's what you think?"
"Yes, my lord," Calvert said.
St. Vincent said nothing as he sipped his after dinner port. "Well Captain, you are most fortunate in that I agree with you. You may take all of your men back to England with you on the morning tide."
"Thank you, my lord," Calvert said, and smiled broadly.
"You make your arguments just as Granger would have," St. Vincent groused.
"Then I would submit, my lord, that my time with His Lordship has served me well, since you agreed to my request," Calvert said, daring to be a little cheeky.
"You've even become an impertinent sod like him," St. Vincent said.
"Yes, my lord," Calvert agreed. "Is there any news of Admiral Nelson and Lord Granger?"
"There is not. It is maddening to know that thirteen ships of the line were sailing to intercept the French fleet over a month ago, and we have no news as to how things turned out."
"Surely the outcome is not in question, my lord?" Calvert asked.
St Vincent chuckled. "It is not. I am not wondering whether or not we were victorious, I am wondering at the extent of our victory."
"Yes, my lord," Calvert said.
"I have not quizzed you about your own journey," St. Vincent said.
"We had a somewhat boring trip home, my lord, but fortunately the winds were with us. Bacchante had a significant head start on us, and she was a fast ship, but she had to make stops in Cape Town and in St. Helena, for food and water. We sailed directly, which is why we were able to catch up to her and come to her aid off the African Coast."
"How are your stores?"
"Sufficient, my lord. We were running quite low, but Bacchante was recently stocked, and we were able to salvage enough that we should be able to continue our voyage," Calvert said.
"What about water?" That was a good question, because that must certainly be low.
"We availed ourselves of the opportunity to fill our water when we were at Gorée, my lord," Calvert said.
"The French allowed you to resupply?" St. Vincent asked, surprised.
"The governor of Gorée decided that releasing our men and refilling our casks was a more prudent course of action than risking a bombardment, my lord," Calvert said with a grin.
"A wise choice," St. Vincent said. "You've done well. You were treated badly over the loss of the Intrepid. Your actions on this voyage have proven you to be a capable captain."
"Thank you, my lord," Calvert said, and was almost stunned speechless by such rare praise from St. Vincent.
"Hopefully Lord Spencer agrees, and he'll post you to a ship. If he does, I would be pleased to see you back here in the Mediterranean."
"Thank you, my lord," Calvert managed to stammer.
"A good voyage home, Captain," St. Vincent said, dismissing him. He watched Calvert depart, eying him with new appreciation. The man had been subject to scandals over rumors of sodomy, but then again, the poor fellow had been cursed with good looks, so rumors of sexual peccadilloes were bound to flow around him. St. Vincent looked at his old, weathered face in the mirror. He would suffer no such problems, he thought, then laughed at his own joke.
Copyright © 2014 Mark Arbour; All Rights Reserved.
Stories posted in this category are works of fiction. Names, places, characters, events, and incidents are created by the authors' imaginations or are used fictitiously. Any resemblances to actual persons (living or dead), organizations, companies, events, or locales are entirely coincidental.
Story Discussion Topic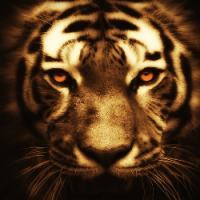 Open Club · 175 members · Last active
A fan club for Mark Arbour to chat about his stories
---
You are not currently following this author. Be sure to follow to keep up to date with new stories they post.
Chapter Comments
Newsletter

You probably have a crazy and hectic schedule and find it hard to keep up with everything going on.  We get it, because we feel it too.  Signing up here is a great way to keep in touch and find something relaxing to read when you get a few moments to spare.

Sign Up